Good place to stay and easy to walk to old city and Guggenheim. Clean rooms and nice communal area. Clean kitchen area. Good breakfast. Great staff. Helpful and friendly staff. Would recommend. - Anonymous
What sets them apart?
This hostel's friendly staff and affordable prices make it a good option for budget travelers.
Who's staying here?
Many different types of travelers stay here, from independent travelers to larger school groups. It doesn't have the most social atmosphere, but the staff are very friendly and the prices are good.
Insider Tip
Bring earplugs because most of the rooms open to the communal area which can get loud.
All Iron Hostel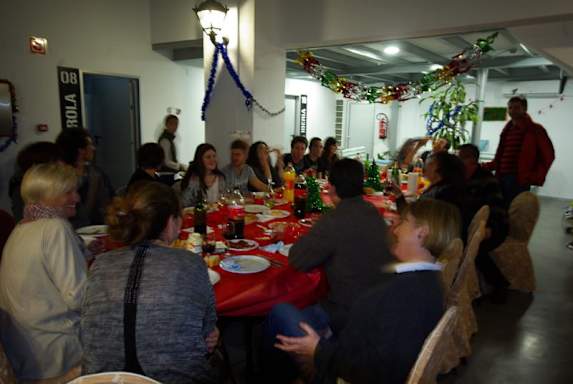 All Iron Hostel is a good option for budget travelers who want clean and comfortable rooms at an affordable price. They enforce a quiet time starting at 10 PM, which is nice given that the rooms open into the communal area. Even so, the layout of the hostel means it can get loud at times.
The staff is truly what makes this hostel. The receptionist really goes out of his way to make sure your stay is enjoyable.
The Facilities
Dorms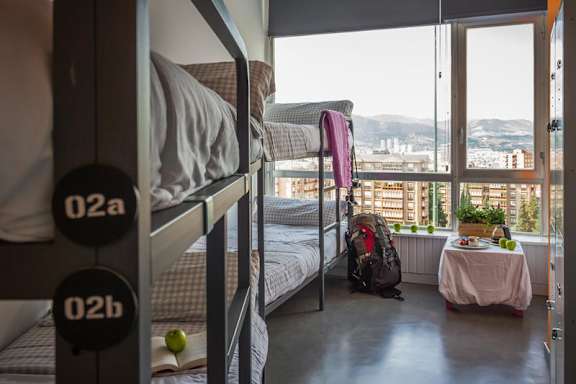 There are 4, 6, 8, 10 and 12 bed dorms that are either co-ed or female only. The rooms are basic but the beds are comfortable and everything is very clean. Guests also get large security lockers where they can store their belongings. There's a charging outlet inside each of the lockers as well.
Bathrooms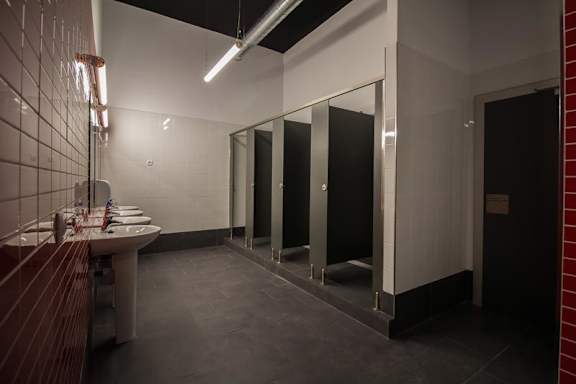 Bathrooms are clean and there's decent hot water. The light is on a timed switch, which some guests find annoying, but overall the bathrooms are decent.
Common Areas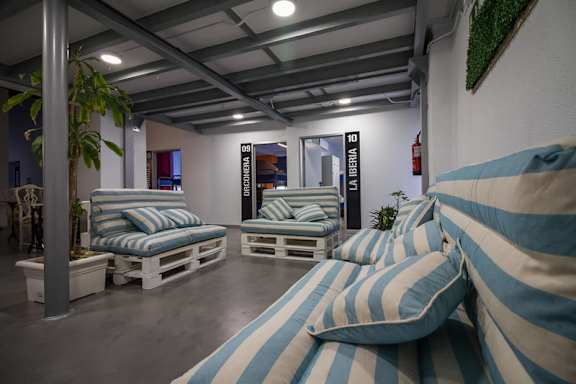 The dorm rooms open to a large common area where guests can hang out and chat. There's comfortable seating and very basic furnishings. Guests also have access to a full kitchen where they can prepare their own meals.
The Location
Santutxu
What's Nearby?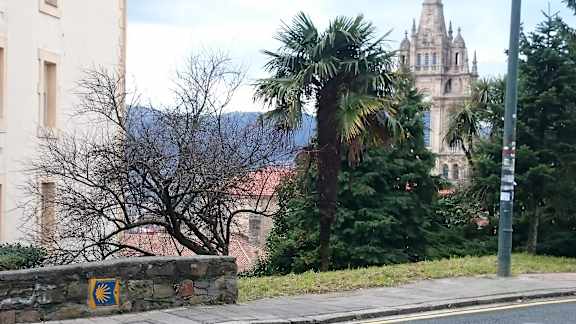 This hostel is in a quiet, residential part of Bilbao on a street with free parking. It's up a hill, which can be challenging for some guests.
This hostel is a bit removed from some of the sights, but you can reach the Old City in about a ten minute walk and the Guggenheim Museum in about 25 minutes (it's a bit over a mile away). It's also about half a mile from Etxebarria Park and Plaza Nueva. There's also a grocery store nearby where you can pick up supplies.
Nearby Transportation
This hostel is about a five to ten minute walk from Santutxu Metro Station. It's also just over half a mile from Bilbao-Atxuri Station and about 3 miles from the airport.
Amenities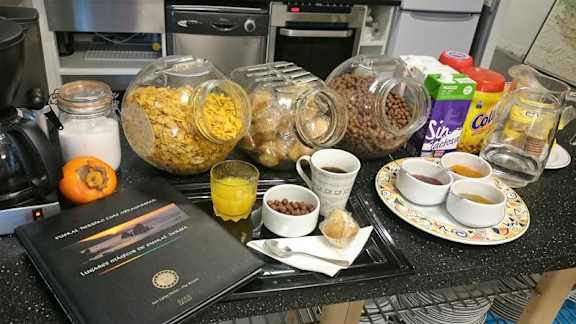 This hostel has a variety of amenities for guests, including a free breakfast served every morning. There's also laundry facilities, luggage storage, housekeeping, and all kinds of travel information. If you've got a car with you, there's parking nearby as well.
Staff
The staff really make this place. The receptionist is very friendly and goes out of his way to make sure your stay is enjoyable. Let him know if you have any questions and he'll do his best to help your out.
Heads Up
Some guests complain that the noise from the common area is a problem, but the staff do try to enforce a 10 PM quiet time. The lights are also on a timer, which is frustrating to some guests.
All Iron Hostel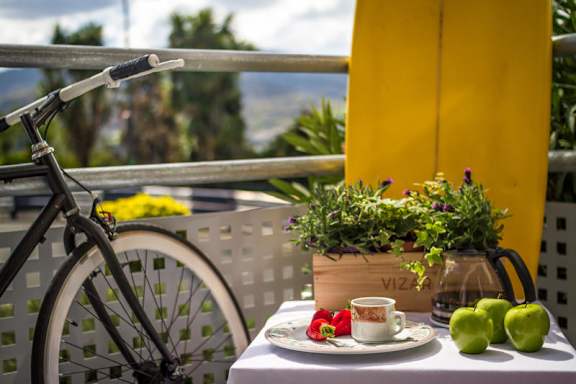 Do you have a favorite hostel that you would like to review? Let us know!