The hostel is amazing, the interior and the facilities are really great and useful and offer a unique atmosphere, everything is absolutely clean, the location is great (close to Guggenheim) and most importantly, the staff was sooo nice, friendly and helpful. - Luka
What sets them apart?
This hostel is a clean and comfortable place to stay at an affordable price. The facilities are nice (check out the sauna!), the staff is friendly, and the location is good.
Hostel Personality
Who's staying here?
This hostel feels a bit more like a hotel than a hostel, so it can be harder to meet other travelers. If you want an affordable and comfortable place to stay while you explore the city, then this is an excellent option, but if you want a social vibe, this may not be your place.
Insider Tip
The larger dorms are a bit loud so if you want some quiet time, pick a smaller room.
Poshtel Bilbao - Premium Hostel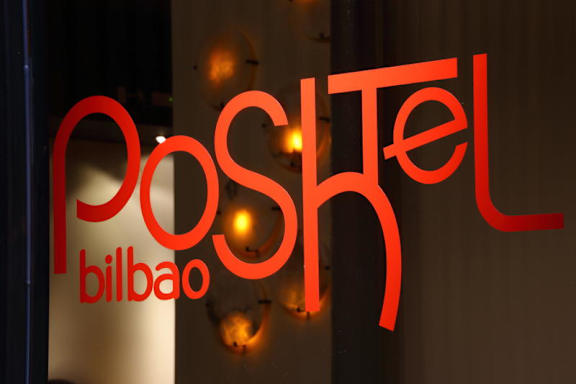 Poshtel Bilbao is a favorite hostel of travelers who want comfort and luxury without a high price tag. It's a hotel quality facility at the price intended for budget travelers. The rooms range from small four person dorms to the large 18-person dorm and there are private rooms if you want a bit of space to yourself.
The hostel also has an attached bar and restaurant where you can grab a bite to eat or a cold drink.
The Facilities
Dorms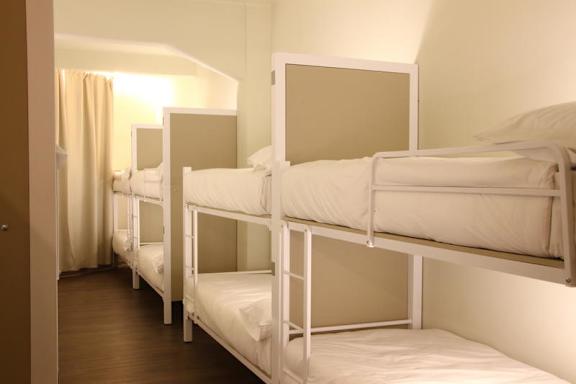 There's really a room type for every budget and travel style here. The dorms range in size from four bed dorms to 18 bed dorms. There are also 6, 8, 12, and 14 bed dorms to choose from as well as
female only
and co-ed rooms. With this many rooms, the hostel feels large, but fortunately the dorms are also surprisingly spacious. They all have air conditioning and secure key card access.
Private Rooms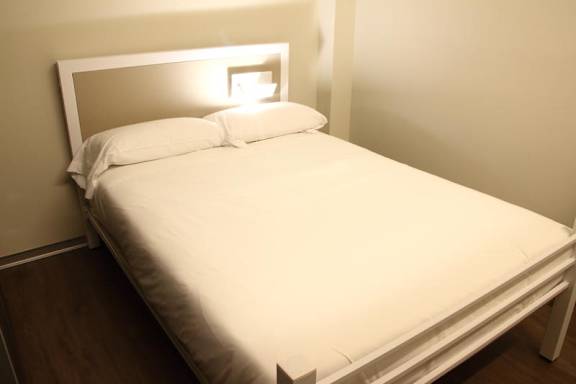 If you want space to yourself, check out one of the private rooms. There are double, triple, and family style rooms to choose from. The rooms have comfortable beds and basic furnishings like you might find in a standard hotel room.
Bathrooms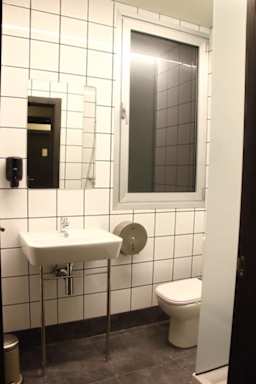 All of the rooms have ensuite bathrooms. There's plenty of hot water, and like the rest of the hostel, they're kept clean and well maintained.
Bar
This hostel has an attached bar and restaurant that is under the same management. It feels a bit like a hotel bar, so it's not always the best place to meet other guests, but it is a great place to grab a drink and a bite to eat.
Common Areas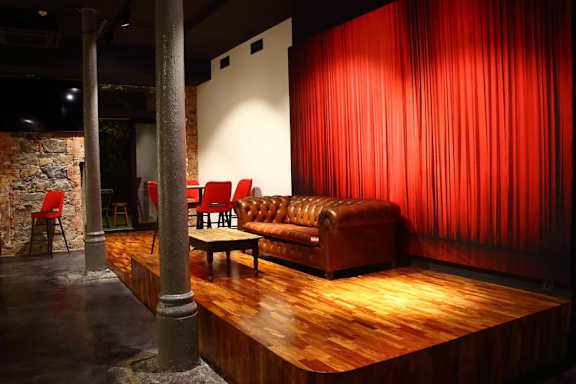 The common area and kitchen are simple but functional at this hostel. You can whip up a quick meal in the kitchen or relax for a few minutes in the common room. A popular feature here is the sauna!
The Location
Abando
What's Nearby?
Poshtel Bilbao is located in the center of the city with popular landmarks like the Guggenheim Museum just a five minute walk away. The city's Old Town, Casco Viejo, is about 25 minutes away on foot, and there are plenty of nightlife spots close by.
Nearby Transportation
You can take a train from the Bilbao Airport to Alameda Recalde 11 and you'll be just a couple of minutes walk from the hostel. Moyua Metro Station is also a five to ten minute walk away and is part of Lines 1 and 2.
Amenities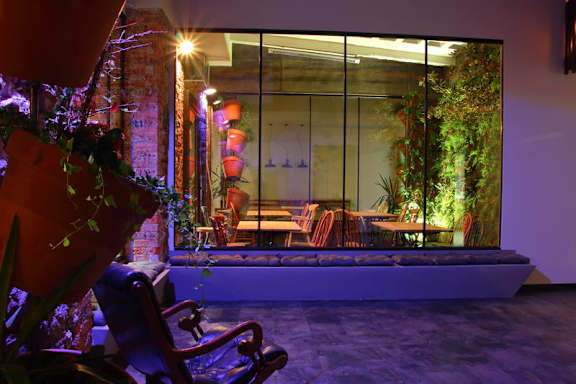 As a large hostel, Poshtel Bilbao can offer a wide range of amenities, from the standards like Wi-Fi access, luggage storage, and travel information to the more unique, such as a sauna and bike rental. The building is secured with key card access, rooms are accessible by an elevator, and air conditioning keeps things cool during the hot Basque summers.
Staff
The staff here are professional and very helpful. They keep things running smoothly and do a great job coordinating the large number of people that pass through this hostel.
Heads Up
Some guests feel the hostel isn't the best place to meet people due to a quiet social atmosphere. Others felt the kitchen didn't meet their needs.
Poshtel Bilbao - Premium Hostel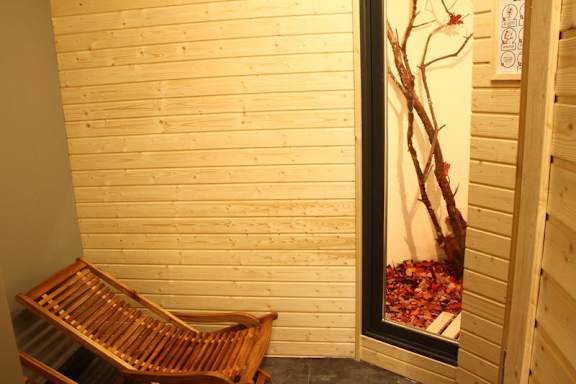 Do you have a favorite hostel that you would like to review? Let us know!