One of the best hostels I've been in and the staff were honestly some of the friendliest people I've ever met. Really nice rooms, amazing en suite bathrooms, really clean, very secure. Go to hostel in Bilbao. - Callum
What sets them apart?
This hostel's friendly staff and cheap price make it a good option for budget travelers.
Hostel Personality
Who's staying here?
This hostel is really all about having a cheap place to crash for the night. You get good value for the money, so if cost is a priority for you, then this is a good option.
Insider Tip
Check out the supermarket next door if you need to pick up some cooking supplies.
Bilbao Metropolitan Hostel by Bossh Hotels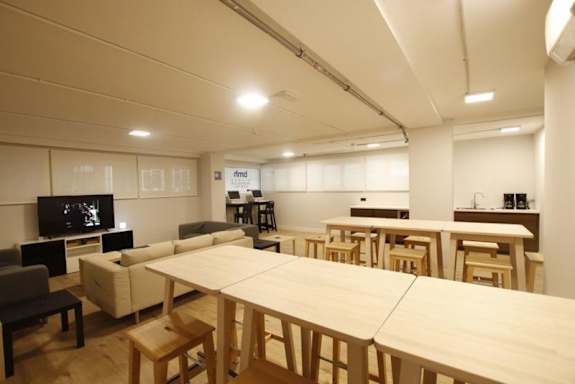 Bilbao Metropolitan Hostel is one of the more affordable hostels in the city. It offers a good value for the money walking distance to the city center. The staff here are friendly and helpful and they have the basics, like a shared kitchen where you can cook your own meals. Head to the grocery store next door to pick up supplies and you'll save even more money.
The Facilities
Dorms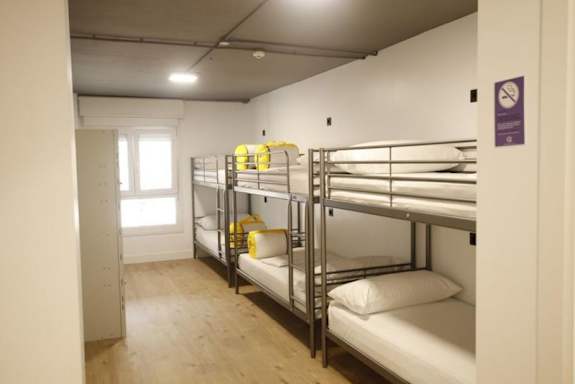 This hostel has basic dorm rooms that sleep six, eight, or ten people. The beds have metal frames and decent mattresses. The rooms have limited furnishings, but there are security lockers and plenty of floor space where you can store your belongings. They're kept clean and are a decent value for the price.
Bathrooms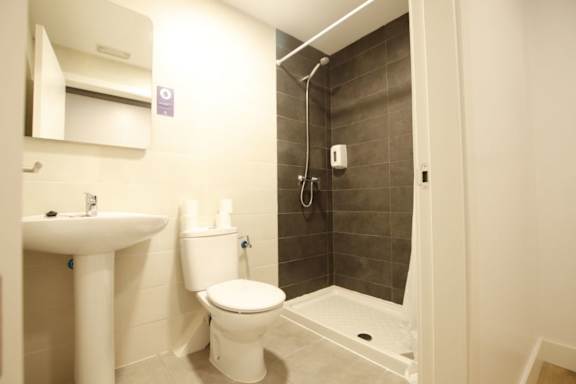 The bathrooms are clean and decent. Like the rest of the hostel, they have a minimalist style, but they are modern and in great condition. The hot water is reliable and the quality is good.
Common Areas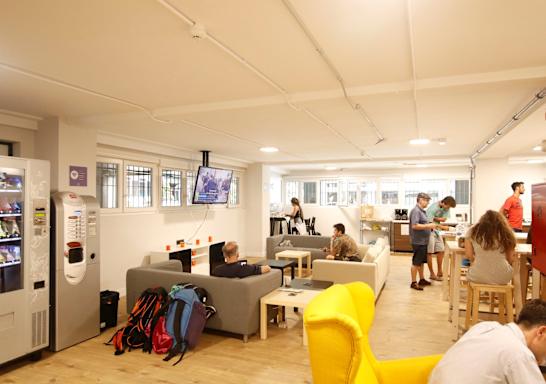 This hostel has a large common area with a television and sofas. Many guests hang out here while they plan their next day's activities. It's a nice space to relax and enjoy a meal that you cook in the shared kitchen.
The shared kitchen is in good condition but has limited supplies. It's stocked enough that you can cook a simple meal, but don't expect anything too elaborate. Again, it's a good value for the money though.
The Location
Indautxu
What's Nearby?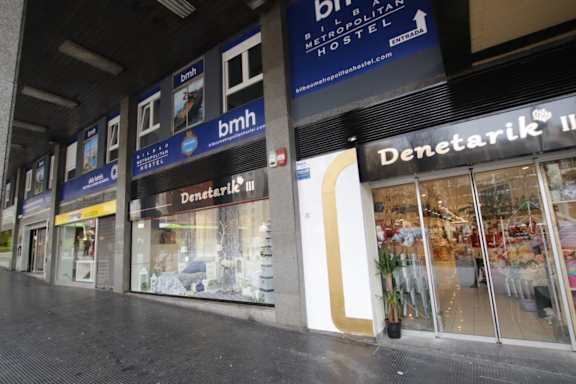 This hostel is located about a 20 minute walk from the main tourist area and city center. The Guggenheim Museum is about 25 minutes away on foot and Catedral de Santiago is just under 20 minutes away. The hostel has a convenient supermarket next door, but some guests feel the area is a bit rough around the edges.
Nearby Transportation
This hostel is conveniently just minutes from Zabalburu Train Station. Abando Station is only ten minutes away on foot and the airport is about a 20 minute taxi ride away. You could also take the Termibus to Plaza Moyua and the walk from there (less than 15 minute walk).
Amenities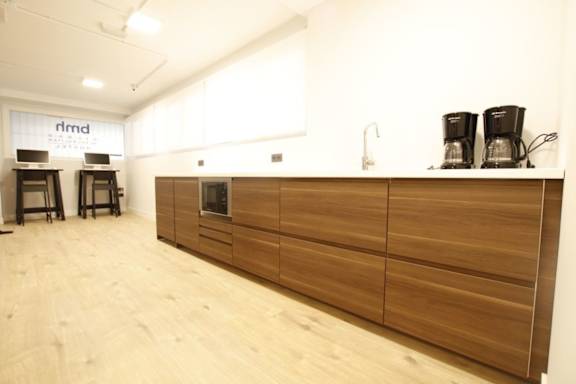 This hostel has the standard amenities available to guests, including Wi-Fi, travel information, and a 24 hour reception desk. There are laundry facilities available as well as an entry code to keep the building secure. A basic kitchen is also available if you want to cook your own meals.
Staff
The staff here really make the place. They're friendly and helpful, and speak multiple languages. They make sure things stay professional and friendly and everyone feels welcome during their time at this hostel.
Heads Up
Some guests felt unsafe in the surrounding neighborhood, but it is a short walk from the city center. Other guests felt the atmosphere could be a bit more social.
Bilbao Metropolitan Hostel by Bossh Hotels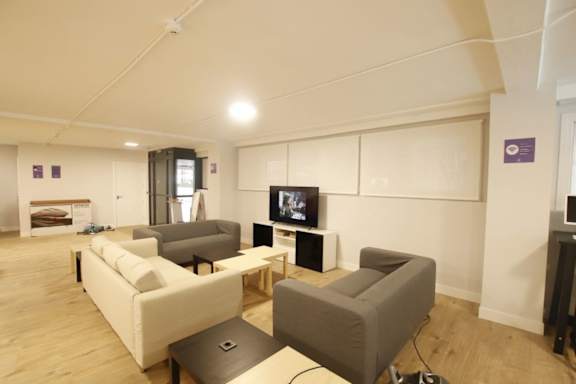 Do you have a favorite hostel that you would like to review? Let us know!