Should you visit Denmark or Latvia?
Both Denmark and Latvia are relatively small countries in northern Europe. Denmark is known for its cosmopolitan cities, liberal vibe, and focus on sustainability. Because of its small size, most visitors spend the majority of their time in Copenhagen. The city is very cosmopolitan and international, and there's no shortage of things to see or do there. Copenhagen has something for everyone, whether your interest is on history, architecture, food, or sustainability, Copenhagen, and Denmark, will not disappoint. Many visitors choose to include a trip to Denmark into a longer trip to Scandinavia or Europe. If you have plenty of time, this is a great option.
Latvia is another fascinating country to visit. The country has a charming atmosphere that feels a bit frozen in time. Riga is the capital city and it is a World Heritage Site. It's also the largest city in the Baltic States and it has an impressive Old Town and a city center with interesting buildings and architecture. Outside of Riga, there are many interesting towns worth visiting including Liepaja, Kuldiga, and Cesis.
Denmark is a notoriously expensive city, while Latvia is one of the more affordable countries to visit in Europe. If budget is a concern, you'll find your money goes a lot farther in Latvia.
When is the best time to visit Denmark and Latvia?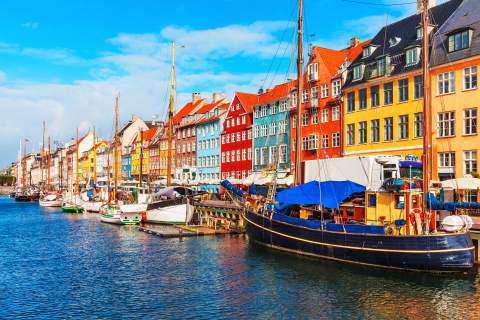 Both Denmark and Latvia are in northern Europe, and like most of that region, they are best visited during the months of June, July, and August. This is when the weather is the most pleasant and the tourist facilities are opened and fully operational. By fall many places start to shorten their hours.
In Denmark, July is a holiday month and many Danes head to the countryside. The crowds can be a bit heavier during that month so advanced reservations are beneficial. Even so, don't expect the intense crowds that you might experience in other countries.
Latvia is a pleasant country to visit during the summer months. By September, temperatures start to drop and the leaves turn colors. Snow can fall as early as November and the temperatures become stay cold through late April.
Why is Denmark more expensive than Latvia?
Denmark is known for its high cost of living and its high quality of life. As a tourist, you can expect to pay high prices for everything from hotel rooms to food and transportation. Denmark also uses the Danish krone and exchange rates can impact how far your money goes. If you plan to visit Denmark, it is best to have a high budget.
Latvia is much more affordable than Denmark. It has a significantly lower cost of living and budget accommodation is easy to find. There are also many cheap restaurants and affordable buses that travel to many parts of the country. Latvia is a great country to visit for the budget conscious.
What are the most expensive and cheapest cities and regions in Denmark and Latvia?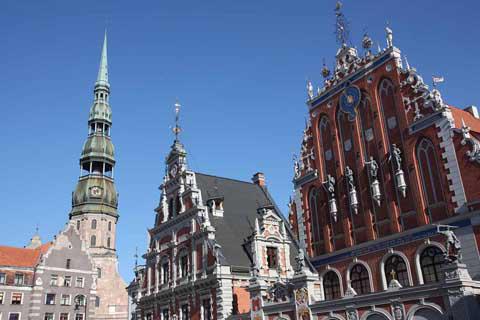 In general, Denmark is an expensive country to visit, and Copenhagen is the most popular, and most expensive part of the country. Because of the country's small size, most visitors spend the majority of their time in Copenhagen. If you're hoping to get the best prices, it's best to make reservations well in advance and do a lot of research early.
Latvia is not a particularly popular tourist destination and it is relatively affordable. Riga is an impressive capital city and it's also one of the more expensive places to visit in the country. That being said, smaller towns and rural areas often have less variety when it comes to accommodation and restaurants. The few hotel options that exist are often more expensive, so you may find yourself paying a bit more than you expect in the countryside, particularly during the low season, when many places close their doors.
How you can save money when visiting Denmark and Latvia?
In Denmark, cooking some of your own meals can really save you a lot of money as eating in restaurants can be very expensive.
If you do want to eat out, head to restaurants near universities, which are usually cater to students and are a bit cheaper.
Look into all of your transportation options. Buses are usually the cheapest way to get around, and whenever possible, use public transportation.