Should you visit Hong Kong or Japan?
Hong Kong and Japan are both known for their high-tech, business oriented cultures. Hong Kong is more expensive, mainly because Japan is larger and has more opportunities for travelers to find less expensive destinations within the country.
Hong Kong is an interesting mix of old and new. While it has its own government, it is also looked over by the mainland Chinese government. This means that, as far as tourism goes, you can visit China while not really visiting China. So, Hong Kong is a good opportunity to experience the Chinese culture mixed in with a high-tech, modern city full of culture and history. And to add to that, many people visit Hong Kong just for the food alone!
Japan is a nation of deep history and culture wrapped in a modern technological wonderland. Here you can visit ancient temples and castles and then participate in a sci-fi anime film festival on the same day. Outside of the larger cities, a calm agricultural countryside awaits you. Here you can go biking, hiking, boating, or even relax on a beach.
When is the best time to visit Hong Kong and Japan?

Hong Kong's southern location means that it is warm year-round with a tropical climate. Winters (in the northern hemisphere) are cooler, while summers are hot and wet with a decent amount of rain. Most people consider the winter months the best time to visit for this reason. However, much of Hong Kong's sights and infrastructure are in the urban core, so the weather is not as cumbersome as it could be in other nearby destinations.
Japan experiences four full seasons, much like Europe and North America. Winters in northern Japan can be quite cold and snowy. The south is generally mild and warmer in the winter, however. Summers are the peak travel time, especially in the larger cities in the central and northern regions of Japan. Visit during the shoulder seasons for mild weather and lower prices.
Why is Hong Kong more expensive than Japan?
Being a very modern city in a compact geographical area, Hong Kong has a high cost of living, high real estate prices, and a large population density. This leads to an overall increase in prices for everything from food to hotels to activities. As much of the food and other goods are imported from mainland China or around the world, prices become higher. Modern conveniences and luxuries are everywhere, but visitors have to pay more for them than in nearby China.
Japan also has a high cost of living, especially compared with the rest of Asia. In many ways it is similar to Hong Kong with regards to the quality of life and level of luxury. However, the rural areas of Japan offer visitors a chance to escape many of those high prices, so on average tourists can spend less in Japan than in Hong Kong. Keep in mind, though, that costs in the Japanese cities such as Tokyo can be very similar to those in Hong Kong, especially for business travelers or tourists looking to stay in upmarket, high-rise hotels.
What are the most expensive and cheapest cities and regions in Hong Kong and Japan?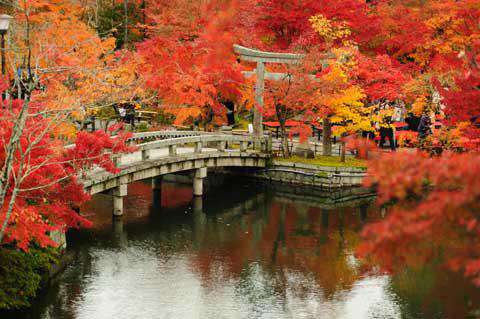 The central downtown area of Hong Kong is the most expensive area by far. Here, the sky-rise hotels and apartments can have some of the most expensive prices in the region. Restaurants and shops in this part of the city reflects those prices as well.
Kowloon, just over the bay to the north, is somewhat cheaper. Here you can find less expensive accommodation options and hostels, as well as more locally owned and inexpensive restaurants and shops.
Further away from the central downtown area, such as the neighborhoods to the east and west of downtown, are a little cheaper. Leaving the main island of Hong Kong will save you even more money, so head further north of Kowloon, or to the western island of Lantau near the airport. The area around the Disney attractions will have higher prices, though.
The cities in Japan are usually more expensive than the countryside. In larger cities, and tourist destinations, such as Tokyo, Kyoto, and Sapporo, hotels and restaurants have higher prices due to more demand for services. While the countryside is not necessarily cheap, better bargains can be found, especially in rural areas away from heavily touristed areas. Beach and resort destinations are also pricey.
How you can save money when visiting Hong Kong and Japan?
Eat at small, locally owned restaurants in Hong Kong. Not only is the food amazing, but the prices are, too!
The public transportation systems in both Hong Kong and Japan are fabulous, but taxis can be expensive. Take public transportation whenever possible. Buses also go everywhere if a train station is not nearby.
Be careful about where you shop, as many of the high-end malls can have cheaper imported goods from the mainland, but at higher prices. The same goods can often be found elsewhere for less.
In Hong Kong, look for small hotels or hostels online. Many accommodation options might take up a single floor of a larger building, and can be hard to find from the street. Hunt them down virtually or physically to save cash.
Look for budget accommodation in Japan online, and shop around. This will help with your overall budget, as hotels and hostels tend to be expensive.
To eat cheaply in Japan, look for one of the many small restaurants that serves up traditional Japanese noodles and soup. Often, these restaurants will have a payment machine that looks like a vending machine. Buy a cheap ticket from the machine, and the cook then prepares your bowl of noodles.