Should you visit Japan or Vietnam?
Japan is significantly more expensive than Vietnam due to a variety of factors such as cost of living. Both countries have a diverse set of activities and attractions for visitors, from beaches to history to culture to nightlife.
Japan is a nation of deep history and culture wrapped in a modern technological wonderland. Here you can visit ancient temples and castles and then participate in a sci-fi anime film festival on the same day. Outside of the larger cities, a calm agricultural countryside awaits you. Here you can go biking, hiking, boating, or even relax on a beach.
In the last decade, tourism has surged in Vietnam. The reasons are obvious, as this diverse and beautiful country offers much to do and see to the visitors. While the beaches are nice, the real gems are the authentic local experiences to be had in every region, from floating markets in the Mekong Delta to trekking through the Hmong villages and rice terraces in the north. And don't miss the stunning landscapes of Halong Bay, either.
Vietnam offers a terrific value to tourists as prices are cheap, accommodation options are of good quality, transportation is efficient, the food is amazing, and the locals are friendly.
When is the best time to visit Japan and Vietnam?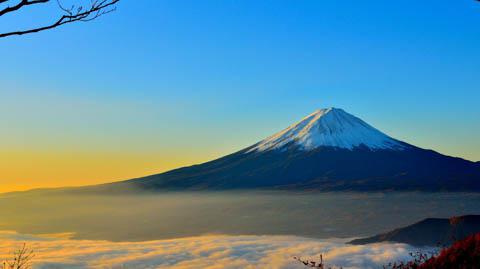 Japan experiences four full seasons, much like Europe and North America. Winters in northern Japan can be quite cold and snowy. The south is generally mild and warmer in the winter, however. Summers are the peak travel time, especially in the larger cities in the central and northern regions of Japan. Visit during the shoulder seasons for mild weather and lower prices.
Vietnam is warm all year, so just accept that you'll be in a tropical country. There is really no best or worst time to visit, as you'll probably be visiting the entire country during your trip which spans multiple climate regions. At higher elevations, the weather is significantly cooler. Fortunately, some of the higher elevation towns are on the must-see list, so that should alleviate some of the heat during your trip.
In the north (Hanoi), summer months are hotter and have more rain, while winter months are dryer and cooler. In the central area (Danang & Hue), it's dry but very hot from January to late summer, and rainy from the summer through December. In the south (Mekong Delta), it's hot and dry in winter months, and hot and wet in summer months.
Other than the weather, local festivals in various cities might make you want to visit, or leave, a particular area for a short period of time, but this varies by location.
Why is Japan more expensive than Vietnam?
Japan has one of the highest costs of living in the world and an extremely strong economy, leading to an increased price for anything tourism related. Modern, high tech hotels and transportation systems provide you with every convenience and comfort, but they don't come cheap. While cheaper hostels and budget hotels can be found, they are often more expensive than their counterparts in the rest of Asia. Even food can be expensive in this nation of islands, where many goods are imported from mainland Asia.
As a country on the rise (some still use the term "developing"), Vietnam as a whole is quite cheap. A large influx of tourists has led to a rise in the tourism business, but a pro-business government has allowed competition to flourish, leaving prices fairly low. This means that every mom and pop has opened a hotel or a restaurant catering to travelers. Quality might be inconsistent, but the options are plentiful.
What are the most expensive and cheapest cities and regions in Japan and Vietnam?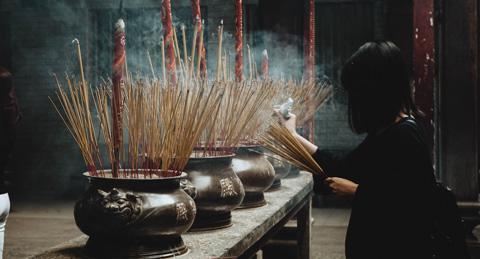 The cities in Japan are usually more expensive than the countryside. In larger cities, and tourist destinations, such as Tokyo, Kyoto, and Sapporo, hotels and restaurants have higher prices due to more demand for services. While the countryside is not necessarily cheap, better bargains can be found, especially in rural areas away from heavily touristed areas. Beach and resort destinations are also pricey.
As Vietnam is a highly populated country, even visiting the smaller towns or the countryside means that plenty of infrastructure, accommodations, and restaurants are available. This means that prices are fairly consistent even in more rural areas compared to other countries. Rural in Vietnam does not have the empty feeling that it does in other countries.
In the big cities such as Hanoi, Ho Chi Minh, Da Nang, and Hue, a variety of options are available for food and hotels. Prices can be higher if you want more luxury, but cheap options abound everywhere, too. Generally, the more touristy a destination, the higher one can expect prices to be for tourist-related activities. But food and other goods tends to stay consistent.
How you can save money when visiting Japan and Vietnam?
Look for budget accommodation in Japan online, and shop around. This will help with your overall budget, as hotels and hostels tend to be expensive.
To eat cheaply in Japan, look for one of the many small restaurants that serves up traditional Japanese noodles and soup. Often, these restaurants will have a payment machine that looks like a vending machine. Buy a cheap ticket from the machine, and the cook then prepares your bowl of noodles.
In Vietnam, negotiate, negotiate, negotiate, negotiate! When you're done, negotiate again. Vietnam is one of the most difficult countries in the world for bartering. It's even worse than Thailand. Hold your line, stand firm, and be prepared to walk away if you don't like the price. After that, you'll be surprised at how prices will come down just a few seconds later. Read up on negotiating strategies such as "cut their offer by a third when you counter offer, and don't pay more than half."
In Japan, negotiating is considered rude. If you're looking for lower prices, shop around.
Shop around. Don't go for the first thing you see, whether it be a small souvenir, a hotel, or an all-inclusive tour. Whatever it is that you're looking at, chances are there's another right next door. This might sound comical, but once you're there, you'll understand.
Overall, if you want to save money in Vietnam, the rule is "go local". Eat local food, as it's not only yummy and healthy, but also very cheap. Locally owned hotels and hostels are also very cheap. Think small and your wallet will thank you - and you'll have a more authentic experience, too..
Use public transportation in Japan whenever possible. Taxis can be very expensive, and trains and buses go everywhere. In Vietnam, take local transportation and avoid the multi-day tours that prey on tourists and backpackers. Buses go everywhere in Vietnam for a very cheap price. Taxis are not too bad, either. With the conveniences of the tours comes the higher prices and less authenticity.
Overnight buses are a good way to get around and avoid paying for a hotel room at the same time. (Just don't expect a great sleeping experience.)