Should you visit Vietnam or Malaysia?
Malaysia offers a great deal to visitors from gorgeous beaches, crystal clear waters for snorkeling and scuba diving, exotic jungles, cooler highlands with agricultural landscapes, and delicious cuisine.
In the last decade, tourism has surged in Vietnam. The reasons are obvious, as this diverse and beautiful country offers much to do and see to the visitors. While the beaches are nice, the real gems are the authentic local experiences to be had in every region, from floating markets in the Mekong Delta to trekking through the Hmong villages and rice terraces in the north. And don't miss the stunning landscapes of Halong Bay, either.
In general, Malaysia's economy is less driven by tourism than many other countries. This makes it easier to have a more "authentic" experience in Malaysia, as one can mingle with the locals to see how they live and work, as well as vacation along side them instead of having them provide a service for you in the tourism industry.
Vietnam offers a terrific value to tourists as prices are cheap, accommodation options are of good quality, transportation is efficient, the food is amazing, and the locals are friendly.
When is the best time to visit Vietnam and Malaysia?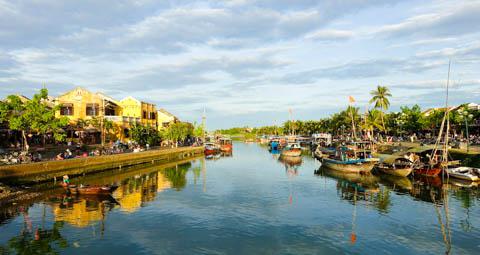 Malaysia stays hot and humid throughout the year. Due to shifting seasonal winds, the wet season on the eastern coasts is between November and February, while the wettest months on the western coasts are April and October. These wet seasons are usually not to be of any concern, as the rains are not so bad that they would ruin a vacation. However, scuba diving enthusiasts should take note because the water visibility is dramatically affected during the rainy seasons.
Vietnam is warm all year, so just accept that you'll be in a tropical country. There is really no best or worst time to visit, as you'll probably be visiting the entire country during your trip which spans multiple climate regions. At higher elevations, the weather is significantly cooler. Fortunately, some of the higher elevation towns are on the must-see list, so that should alleviate some of the heat during your trip.
In northern Vietnam, summer months are hotter and have more rain, while winter months are dryer and cooler. In the central area (Danang & Hue), it's dry but very hot from January to late summer, and rainy from the summer through December. In the south (Mekong Delta), it's hot and dry in winter months, and hot and wet in summer months.
What are travel prices like in Malaysia and Vietnam?
The prospering economies of both Malaysia and Vietnam mean that prices are generally rising year over year. As the Malaysian people become wealthier, more domestic tourists are visiting other locations within Malaysia, resulting in higher prices than some of its neighboring countries. Overall, prices are similar in Malaysia and Vietnam due to the strength of its economy along with a number of world-class destinations that bring in visitors from around the world.
As a country on the rise (some still use the term "developing"), Vietnam as a whole is cheap but growing in price. A large influx of tourists has led to a rise in the tourism business, but a pro-business government has allowed competition to flourish, leaving prices fairly low. This means that every mom and pop has opened a hotel or a restaurant catering to travelers. Quality might be inconsistent, but the options are plentiful.
What are the most expensive and cheapest cities and regions in Vietnam and Malaysia?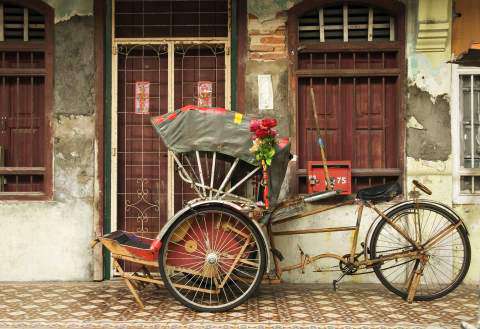 As Vietnam is a highly populated country, even visiting the smaller towns or the countryside means that plenty of infrastructure, accommodations, and restaurants are available. This means that prices are fairly consistent even in more rural areas compared to other countries. Rural in Vietnam does not have the empty feeling that it does in other countries.
In the big cities such as Hanoi, Ho Chi Minh, Da Nang, and Hue, a variety of options are available for food and hotels. Prices can be higher if you want more luxury, but cheap options abound everywhere, too. Generally, the more touristy a destination, the higher one can expect prices to be for tourist-related activities. But food and other goods tends to stay consistent.
As the capital city, prices in Kuala Lumpur can be a bit more expensive than in rural areas, but budget options are still plentiful.
If you visit the most popular areas for tourists in Malaysia, such as some of the islands or the Cameron Highlands, you might pay a bit more for a rental car or a tour. Also, public transportation in some touristy areas can be a bit limited, leaving you to take a taxi or rent a car.
Compared to peninsula Malaysia, Borneo can be quite expensive. Although budget accommodation and cheap food are available, most people in Borneo choose to do a variety of activities. This is where the price starts to climb (but is well worth it). Depending on what you choose to do, Borneo can quickly become one of the more expensive places to visit in the area.
How you can save money when visiting Vietnam and Malaysia?
Slow down. If you're rushing through the area you're going to spend more money. Transportation costs can be expensive so the more places you visit, the more money you're going to spend.
Negotiate, negotiate, negotiate, negotiate! When you're done, negotiate again. Vietnam is one of the most difficult countries in the world for bartering. Hold your line, stand firm, and be prepared to walk away if you don't like the price. After that, you'll be surprised at how prices will come down just a few seconds later. Read up on negotiating strategies such as "cut their offer by a third when you counter offer, and don't pay more than half."
Overnight buses are a good way to get around and avoid paying for a hotel room at the same time. (Just don't expect a great sleeping experience.)
Shop around. Don't go for the first thing you see, whether it be a small souvenir, a hotel, or an all-inclusive tour. Whatever it is that you're looking at, chances are there's another right next door. This might sound comical, but once you're there, you'll understand.
Overall, if you want to save money in Southeast Asia, the rule is "go local". Eat local food, as it's not only yummy and healthy, but also very cheap. Locally owned hotels and hostels are also very cheap. Think small and your wallet will thank you - and you'll have a more authentic experience, too..
Take local transportation and avoid the multi-day tours that prey on tourists and backpackers. Buses go everywhere in Vietnam for a very cheap price. Taxis are not too bad, either. With the conveniences of the tours comes the higher prices and less authenticity.