Should you visit Norway or Lithuania?
Lithuania and Norway are two very different countries, but each has something interesting to offer visitors. Norway is notoriously expensive, and many people consider it to be one of the most expensive countries in the world. Alternatively, Lithuania is one of the more affordable countries in Europe, and if you're on a tight budget, it is likely your better option.
Norway is a very stunning country that is famous for its natural beauty and dramatic fjords. The country is also quite large, and traveling around without a vehicle can be a challenge. Norway is a very impressive country, and many visitors say it is well worth the money, but if budget is a concern, you may want to consider other options.
Lithuania is in the Baltics, which is a fascinating and affordable part of Europe. Lithuania's top tourist destination is the capital city of Vilnius, which is a beautiful place to visit. In general, Lithuania is not a very touristy country, but there are many hidden gems throughout. The food and beer is delicious and it's not hard to find affordable places to eat and sleep. Lithuania also has a lot of natural beauty and there are many lakes and villages worth exploring. Famous sights include the Hill of Crosses and the Curonian Spit.
When is the best time to visit Norway and Lithuania?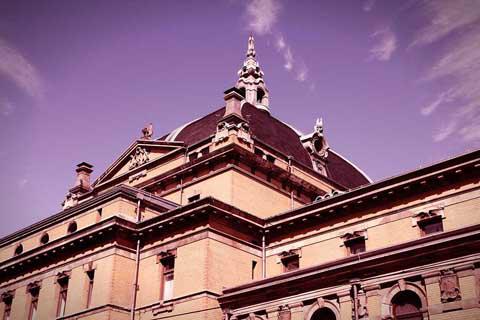 Summer is the peak season for travel to Norway. This is when the temperatures are the warmest and the buses, ferries, and trains are most frequent. The days are longer and as you reach the areas in the farthest north, the sun won't even set. The summer season is short in Norway and runs from June to August, with transportation and amenities decreasing their hours by early September.
The spring months are a nice time to visit as well because this is when you can enjoy the Sami festivals. During this time, waterfalls are full from the melting snow and wild flowers are in bloom.
Winter is a unique time to visit Norway. It's a beautiful time of year, but there is very limited sunlight and very cold temperatures. This is the the best time to see the northern lights, or aurora borealis.
Like Norway, Lithuania is best visited during the warmer months from late spring through summer. This is when the weather is most pleasant and it's a nice time to be outside. The summers are short though, with temperatures starting to cool off as early as the beginning of September. Fall can be a beautiful time of year but expect colder temperatures. Snow can fall as early as mid November and as winter progresses it can become quite frigid. Many tourist facilities close in the fall months and don't reopen again until April or sometimes May.
Why is Norway more expensive than Lithuania?
Norway is one of the most expensive countries to visit in Europe (and the world). It has a high cost of living and residents make high salaries, so visitors can expect to pay a premium when they visit. Hotels, food, entertainment, and transportation are all very expensive when you visit Norway. In particular, transportation is very expensive because you really need to have access to a vehicle to explore the country in depth. Not only is renting a car expensive, but so is gas. Although Norway is very expensive, it has a high standard of living and is a very beautiful country to visit. Most visitors feel it is worth the high price tag.
The cost of living in Lithuania is more affordable than many places in Europe, particularly Norway. It's easy to find affordable places to stay and there are many budget restaurants where you can get a filling meal for a very reasonable price. There is decent transportation to many of the most popular places and you really don't need to have access to a private vehicle.
What are the most expensive and cheapest cities and regions in Norway and Lithuania?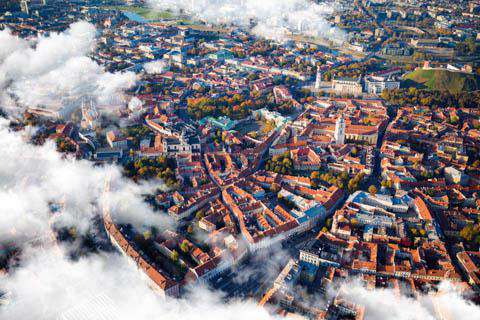 It's really hard, or impossible, to find an affordable place to go in Norway. The cities are very expensive with even the most budget hotels and hostels costing more than you'd pay in most other cities. The countryside can be equally as expensive, in part because you really must have a car to access these areas. Gas is expensive and restaurant prices are quite high everywhere as well.
Vilnius is probably the most expensive part of Lithuania to visit. It is the most popular destination and prices generally reflect that. Smaller towns may also be a little more expensive than you might expect, simply because there are often only one or two hotels. Depending on your budget, those hotels may be more than you spend in a larger cityl
How you can save money when visiting Norway and Lithuania?
Look into discount cards for specific cities to see if they'll save you any money. Also check out the Fjord Pass in Norway to see how beneficial it is for your specific trip.
Make reservations well in advance. Prices tend to climb as the date approaches. Research all of your rental car options. There are often some local places that offer more affordable rental cars.
Taxis can be very expensive in Norway, so look into public transportation whenever possible.
Lithuania is a relatively affordable country to visit, particularly by European standards. If you want to keep your prices down, find hostels or budget accommodation to stay at. Most places are a fraction of the price you would pay in other parts of Europe.
Eat at local eateries, particularly near universities. Restaurants that cater to students are usually quite cheap and fast. They offer a local flavor for a fraction of the price you would pay in more touristy areas.
Buy locally. Whether you're renting a car or looking for accommodation, find a locally owned place. The prices are usually better and then your money stays in the local economy.