Great value for money. Location was perfect, and within walking distance to all the sights and good restaurants and gelato shops. Beds were comfy. Facilities were fairly clean. - Anonymous
What sets them apart?
This hostel's central location, clean rooms, and cheap price make it a popular option.
Who's staying here?
This hostel attracts a diverse crowd of all ages and nationalities. It makes for an eclectic mix of guests.
Insider Tip
You can ask for a reading light at the front desk.
Hostel Santa Monaca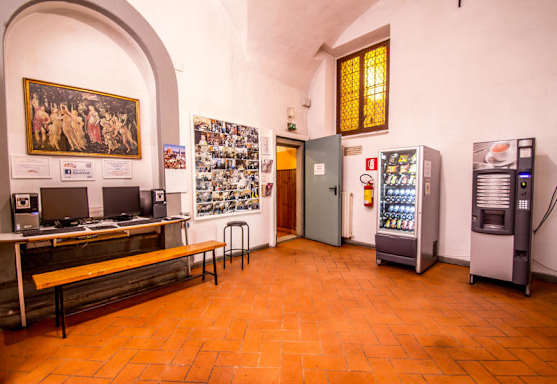 This hostel offers excellent bang for the buck. It's been around for awhile, but it's reliable and popular with all types of budget travellers. The rooms are basic but clean. The location is excellent and walking distance to many things, and the staff is friendly. This isn't a particularly social hostel, but it has a diverse crowd of guests that are all different ages and nationalities. The larger rooms are perfect if you want to save money and, depending on your roommates, that remain fairly quiet, even with the large number of people staying there.
The Facilities
Dorms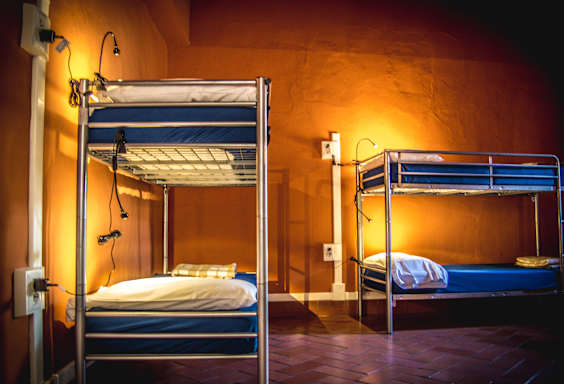 This hostel offers a wide range of room types to choose from. There are dorms that sleep anywhere from four to sixteen guests and both co-ed and female only rooms are available. The rooms have basic bunk beds and the bare essentials are provided. The rooms are kept clean and for the most part you can enjoy a good night's sleep here, even in the larger dorm rooms. Ask at the front desk if you'd like a reading light and security lockers are available.
Private Rooms
There are also basic twin rooms available. Like the dorms, don't expect much in the way of furnishings, but there is an attached bathroom and two basic twin beds. The walls are pretty bare but the room itself is surprisingly big. This is an affordable option for travelers who want their own space but don't want to pay the full price of a hotel room.
Bathrooms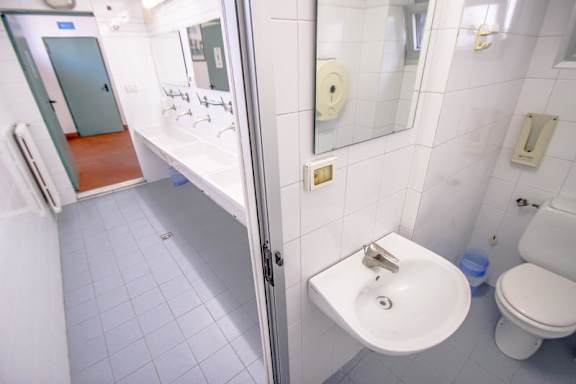 The bathrooms are kept clean. The toilet area is a bit small, particularly if you're a larger person, but the actual facilities are good. The hot water here is excellent!
Common Areas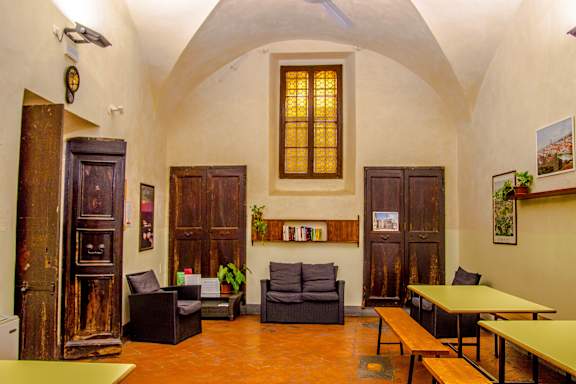 This hostel has a couple of common areas where guests can hang out. There's an outdoor terrace area with a picnic table and an umbrella. There's also a space inside with public computers and vending machines. The shared kitchen is convenient if you plan to make your own food, and there's even a supermarket next door. There's also an indoor dining area with tables where you can enjoy your food.
The Location
Santo Spirito / San Frediano
What's Nearby?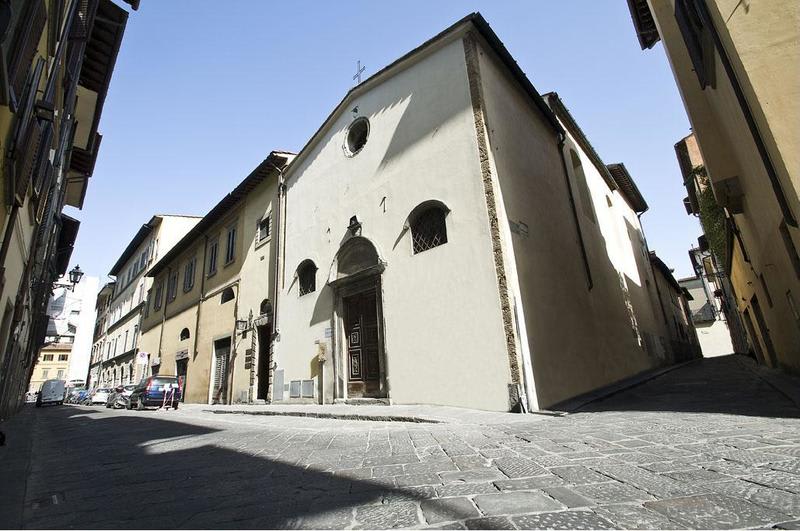 Sticking to the theme of budget travel, the surrounding streets near this hostel are filled with cheap eateries and places you can grab a bite for very little money. There's also a supermarket next door if you want to prepare your own meals. It's really the perfect budget travel location.
The hostel is also convenient to many of Florence's most popular sights. The Duomo is about a fifteen minute walk away. The Uffizi Gallery is less than fifteen minutes by foot, and the Ponte Vecchio is less than ten minutes away.
Nearby Transportation
Santa Maria Novella Train Station is a little over half a mile away and about fifteen minutes on foot.
Amenities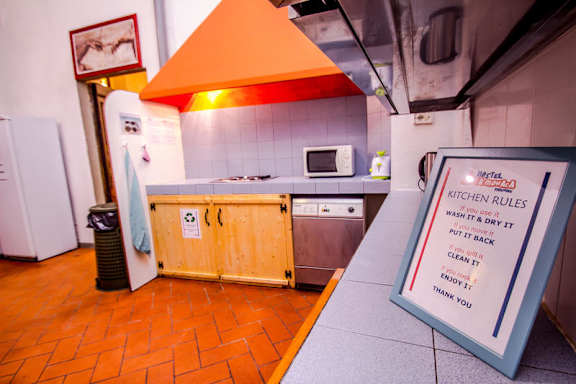 This hostel offers guests the bare essentials, but there are also amenities available for travelers who need to catch up on chores. There's Wi-Fi throughout the hostel, there's laundry facilities where you can replenish your supply of clean clothes. There's also computers available if you need to catch up with folks back home.
Staff
The staff here are professional and helpful. There are daytime cleaning hours, so plan to be out of the hostel in the middle of the day (and why wouldn't you be, you're in Florence!). There's also a curfew from 3 am to 6 am which they enforce.
Heads Up
This is a no frills hostel that prioritizes affordability. While they may not have all the luxuries you'd find a more expensive place, it is generally clean and comfortable.
Hostel Santa Monaca
Do you have a favorite hostel that you would like to review? Let us know!