Excellent facilities, location and comfort. The staff here are on top of their game, very welcoming efficient and willing to help. I would recommend this place to young and not so young alike. Very enjoyable stay - Bree
What sets them apart?
This hostel is a fun, modern, hostel with a great social vibe. There's always something going on, from organized activities run by to the staff to impromptu gatherings of guests in the large common areas. This is the perfect place to meet people, but also explore Madrid and all it has to offer.
Hostel Personality
Who's staying here?
This hostel really does appeal to all types. It's a very social place with lots going on, so it's perfect for solo travellers, but it's also great for small groups of friends or larger groups. If you want to be centrally based, stay in a budget friendly place, and meet a bunch of cool people, then this is the place for you.
Insider Tip
If you want a quiet night's sleep, try to get a bed and room that doesn't face the street.
Way Hostel
This hostel has been around for awhile. It has established a well-earned reputation as a fun, clean, modern, and welcoming hostel. There's a very inclusive vibe here that welcomes all types. Whether you're interested in the city's nightlife or want a more mellow experience, this hostel has it all. There are daily activities, some for a price, that make it easy to meet other guests. The staff are super friendly and helpful. The rooms are large, and there's plenty of common areas where guests can hang out. The location couldn't offer a better base for exploring the city.
The Facilities
Dorms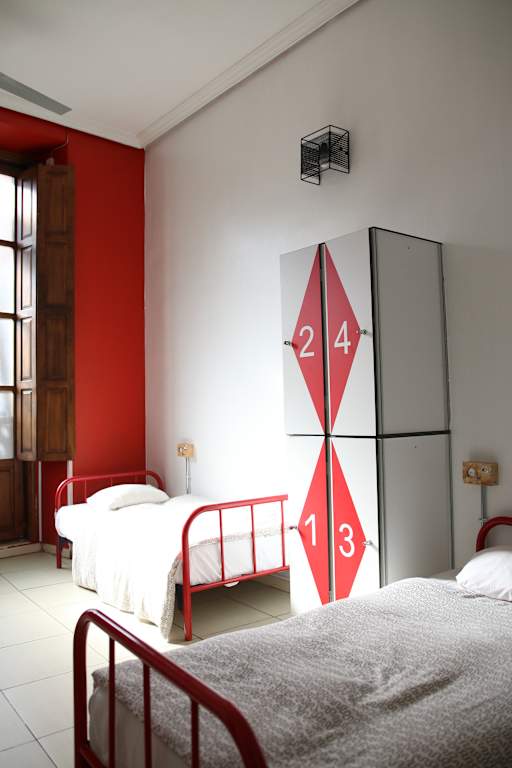 This hostel has dorms that sleep six, eight, or twelve people. There are six-bed, female only rooms available as well as co-ed rooms in every size. Most rooms have ensuite bathrooms. The rooms each have an individual style, but they're all a good size with bunk beds, reading lights, and outlets. Security lockers are also provided, but you need to bring your own lock. The rooms and beds that face away from the street tend to be the quietest. The rooms are kept impressively clean and the air conditioning is refreshing.
Private Rooms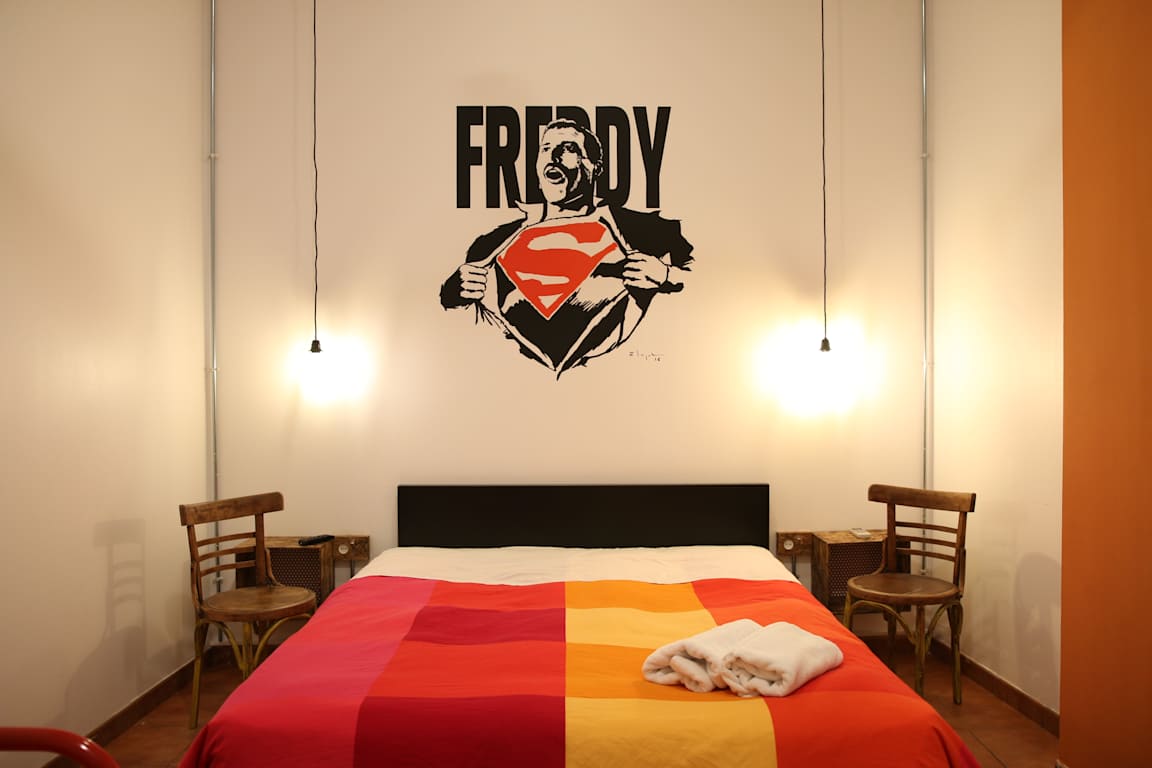 This hostel also has double private rooms as well as three and six bed rooms that can be used by small groups. The private rooms are comfortable and offer a nice place to retreat if you want some space to yourself. All of the rooms are air conditioned, which is nice during the hotter summer months.
Bathrooms
Most of the rooms have ensuite bathrooms and there is one bathroom for every five guests at the hostel. Things never really get crowded. The bathrooms are modern and nice, but like with any shared facilities, it can be difficult to keep them clean all of the time.
Common Areas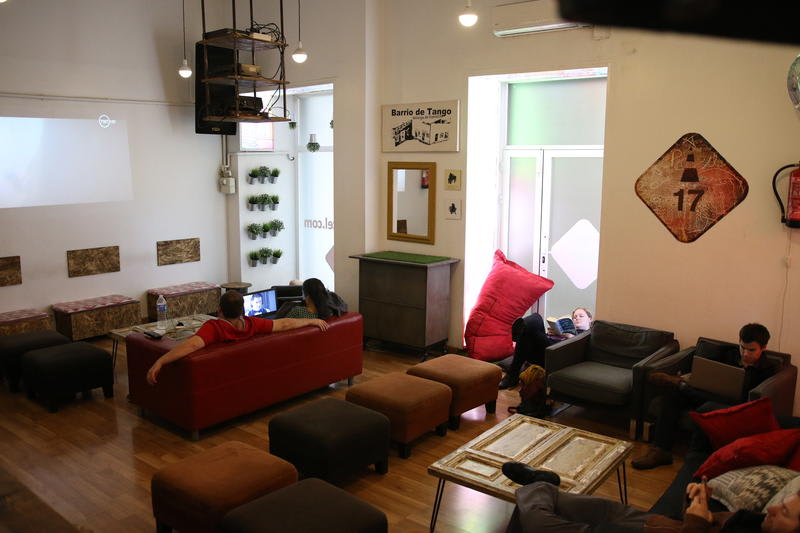 Part of what keeps this hostel so social is its large lounge area with comfortable couches and plenty of space to relax and hang out. This hostel is large enough that there are always people around. Many guests hang out in the common area drinking and talking until late in the night.
The hostel also has a well equipped shared kitchen where it's not uncommon to find guests hanging out and preparing meals together. Whether you're looking for a place to unwind or a lively conversation, there's likely a place in this hostel that meets your needs.
The Location
Centro
Centro, or downtown Madrid, offers visitors a central location, lively plazas, plenty of shopping, and no shortage of entertainment. The area is filled with people, both local and foreign, who are exploring the neighborhood's great restaurants, hitting up some of the most popular shopping streets, or simply soaking up the atmosphere of street performers and a colorful atmosphere.
What's Nearby?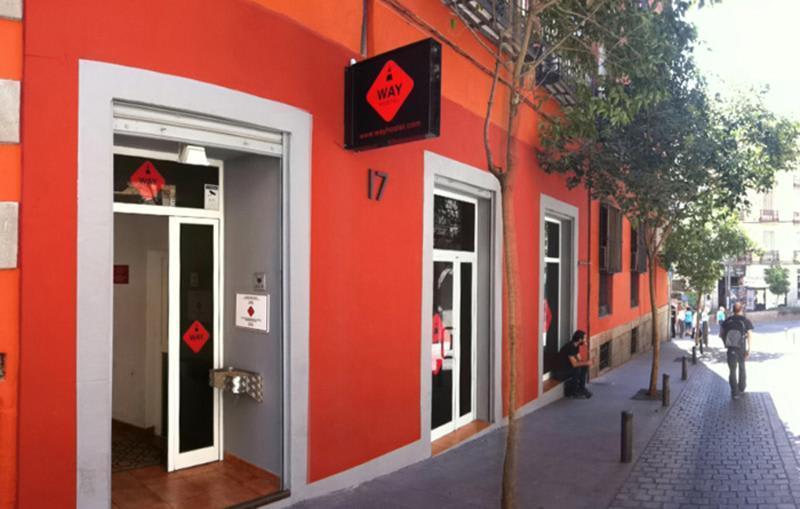 This hostel is in a great location in Madrid, where it's easy to see many of the city's top tourist attractions. The hostel is just a short five minute walk from Puerta del Sol and it's about a ten minute walk from Plaza Mayor. About a fifteen minute walk away is the famous Muesum Triangle area which includes the Prado Museum. Alternatively, if you want to visit El Retiro Park, just hop on the metro and you'll be there in two stops.
In the immediate neighborhood surrounding the hostel you'll find plenty of cafes and restaurants. There's also the weekly Rastro market nearby as well.
Nearby Transportation
Tirso de Molina Metro Station is the closest metro station and it's on Line 1. It's just a short minute or two walk away from the hostel.
Activities
This hostel is all about the activities. During the day they organize walking tours that explore Madrid and give you a great overview of the city for the rest of your trip. During the evening there are very affordable group dinners at the hostel and tapas tours you can enjoy. There are also Flamenco shows, pub crawls, and game nights where guests can enjoy Sangria or lively drinking games. On the weekends there are 'milongas' celebrations. These free dances are every Saturday night and let you try your hand at tango dancing.
Amenities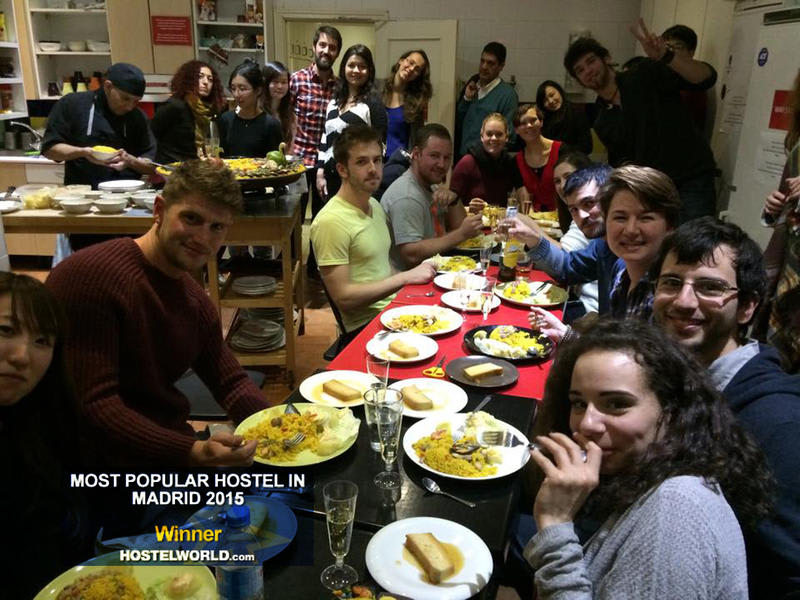 This hostel is large and well established. As such, it has many great amenities for guests. The rooms are air conditioned. There's Wi-Fi throughout, and there's all kinds of travel information available. There's also a great shared kitchen that guests can use as well as a delicious churros breakfast served in the morning.
Staff
The staff here are genuinely nice people who are welcoming and inclusive of all guests. This isn't a hostel that pressures you to party, although there always is something going on. The staff organizes all kinds of events and activities, and when you arrive they'll chat with you about Madrid, what to see, things to do, and the best places to eat.
Heads Up
This is a fun and social hostel in an active part of town. It's central location means that it can get a bit loud at night, particularly on weekends when the surrounding neighborhood really comes alive.
Way Hostel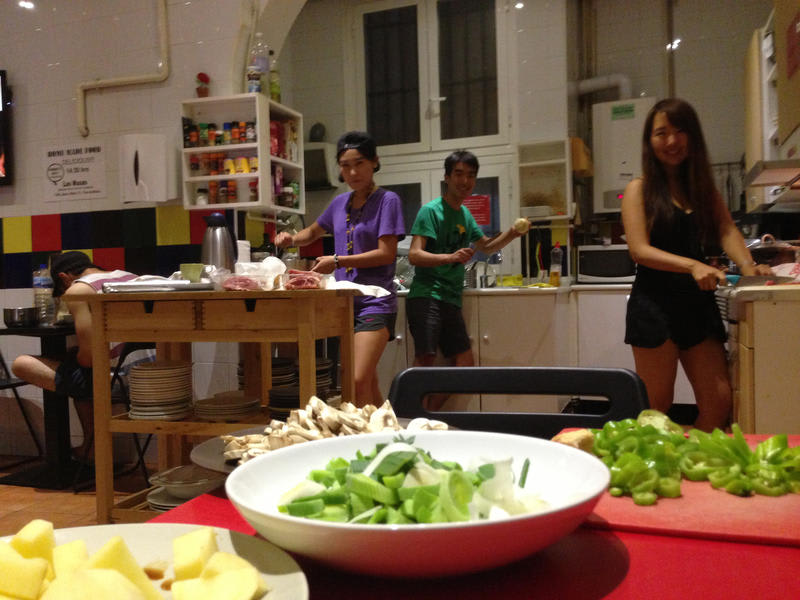 Do you have a favorite hostel that you would like to review? Let us know!