Really central hostel, great for the train station (puerta de atocha), clean facilities and helpful staff! - English Guy
What sets them apart?
If you're arriving or leaving by train, then this hostel has a great location within walking distance to the train station. The hostel has a hotel vibe with clean facilities and a quiet and comfortable setting. It's centrally located, affordable, and a great option for short trips in and out of Madrid.
Hostel Personality
Who's staying here?
This hostel is convenient for travelers who want easy access to the train station, a central location, and a relaxed environment. It's popular with budget travelers but also appeals to families who want somewhere affordable to stay.
Insider Tip
Try to get a bottom bunk, because the top bunks can be a bit challenging to climb into.
Far Home Atocha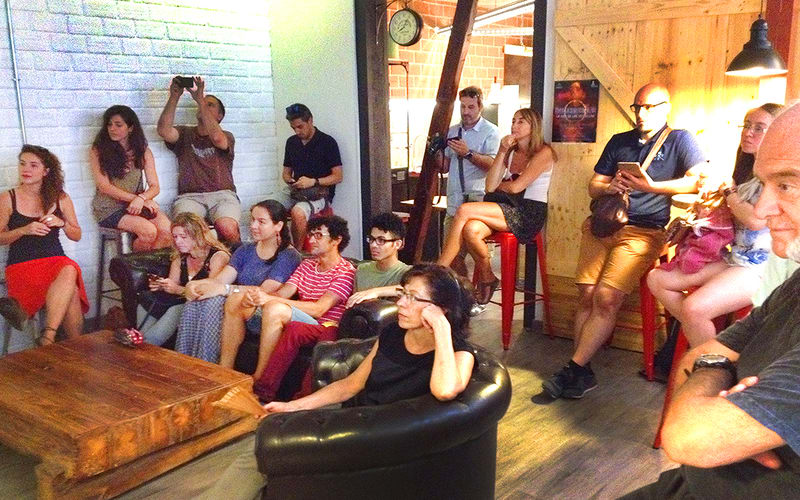 Far Home Atocha Hostel is a reliable hostel in a comfortable setting. The rooms are nice and the vibe is a bit like a hotel. Many people pass through the hostel staying only one or two nights because it is conveniently located walking distance to the train station. If you're staying longer, you'll appreciate the central location, helpful staff, and comfortable amenities.
The Facilities
Dorms
This hostel has a wide range of sizes for dorm rooms. There are four, six, eight, and twelve bed rooms, so there's something for every travel style and price range. Rooms are either co-ed or female only, and some rooms have en-suite bathrooms while others use shared bathrooms.
The beds are solid and comfortable, the rooms are air conditioned, and each room has wi-fi for guests. Some rooms even have balconies.
Private Rooms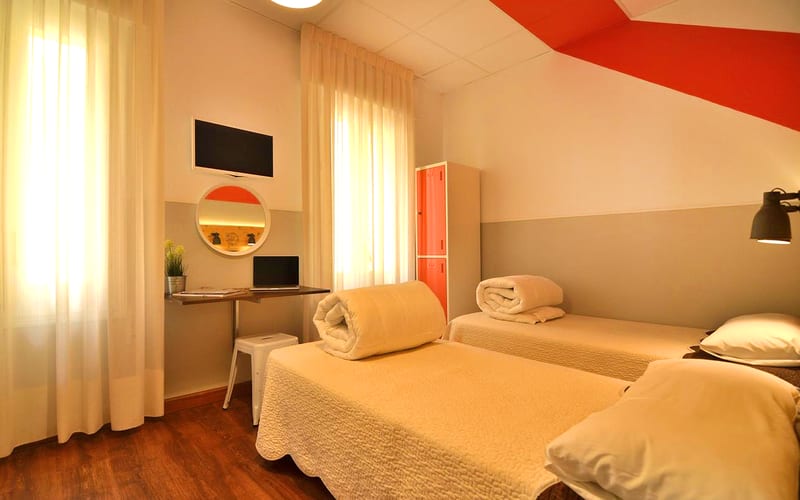 This hostel also has several private rooms to choose from. There are doubles and twin rooms that sleep up to two people as well as triple rooms that sleep up to three people. Room amenities are variable and some rooms have televisions, closets, balconies, and different furnishings. You can also choose between shared or en-suite bathrooms.
Bathrooms
This hostel has dorms and private rooms that use either shared bathrooms or en-suite. The bathrooms are clean, but the shower water could be a bit hotter. The showers are also on a timer which is a bit annoying, but not uncommon in hostels throughout Spain. This is part of their effort to reduce wasted water, so expect it no matter where you end up.
Common Areas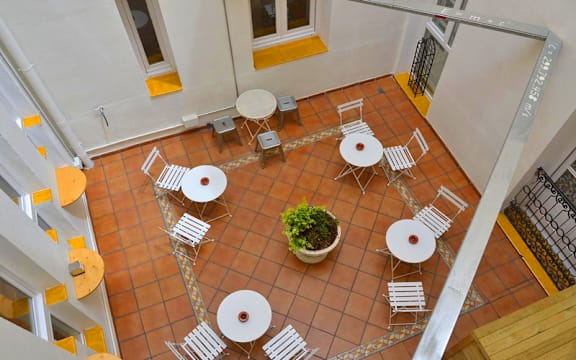 There are several nice common areas at this hostel where guests can hang out and relax. The outdoor patio terrace is probably the nicest and most popular place to relax and soak up the Mediterranean sunshine. This is a nice place to enjoy your breakfast or read a good book.
The hostel also has a common area and even a conference room where you can get some work done and spend some time on the computer.
The Location
Centro
Centro, or downtown Madrid, offers visitors a central location, lively plazas, plenty of shopping, and no shortage of entertainment. The area is filled with people, both local and foreign, who are exploring the neighborhood's great restaurants, hitting up some of the most popular shopping streets, or simply soaking up the atmosphere of street performers and a colorful atmosphere.
What's Nearby?
This hostel is located in central Madrid near many of the city's top sights and attractions. It's located on Calle Atocha and is just 250 meters from Plaza Mayor Square and 300 meters from Sol Square.
The area has plenty of great restaurants, nightclubs, and galleries. This isn't a party hostel but the surrounding area is lively and there's always a party nearby, particularly on the weekends.
Nearby Transportation
This hostel is centrally located so it's easily accessible by metro. The closest metro stations are Anton Martin on Line 1, and Tirso de Molina, also on Line 1.
This hostel appeals to travelers either arriving or departing by train as it is walking distance to the Atocha Train Station (about a twenty minute walk). The walk is in a safe area and most travelers feel comfortable making the trip.
Amenities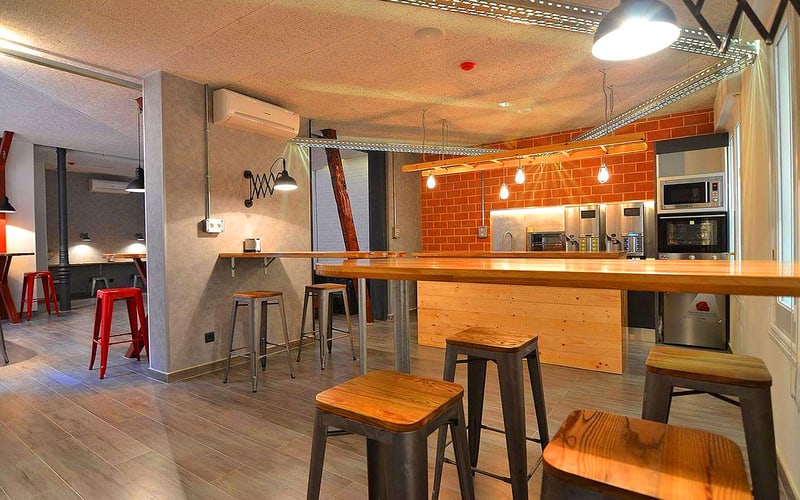 This hostel has many great amenities for guests. There are laundry facilities, breakfast (for a price), vending machines, and an elevator. Travel information is available as well. There's a shared kitchenette with a microwave and fridge, which is convenient for quick snacks or light meals.
Staff
The staff here are friendly and professional. They keep the hostel well organized and can address any concerns you might have. The atmosphere is quiet and respectful, and the staff work hard to make sure everyone enjoys a good nights sleep.
Heads Up
This hostel is near a nightclub so it can be a bit loud on weekend nights. It also feels a bit more like a hotel than a hostel, so it's hard to meet other travelers. This is Madrid though, so if you're looking to party, you don't have to go far into the city to meet new people.
Far Home Atocha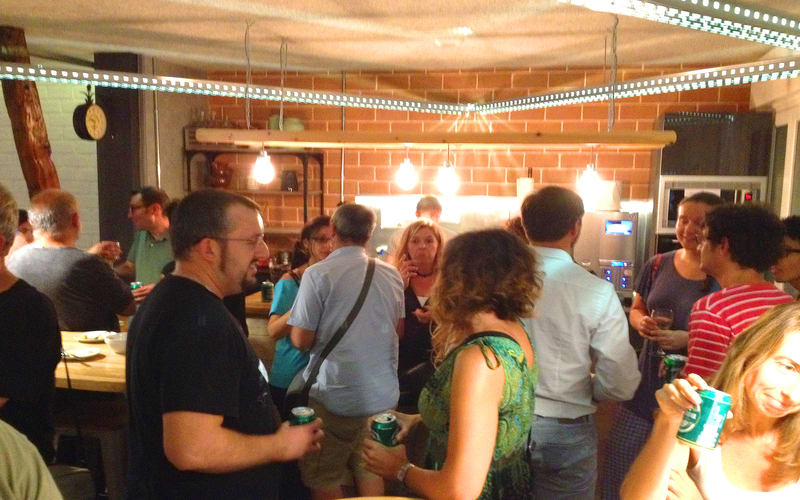 Do you have a favorite hostel that you would like to review? Let us know!