This place exceeded my expectations, we stayed in a twin room which was very clean, there were toiletries provided, there was a safe in the room. The location is really nice, close to montmartre but the street is quiet and the beds were comfy. The staff were very friendly and helpful! - British Girl
What sets them apart?
This is a terrific hostel in a fantastic location! Situated in Montmartre very close to the Sacre-Coeur cathedral and multiple metro stations, you'll be able to live it up in this historic Parisian neighborhood or hop around the entire city with ease. The hostel itself is full of great amenities, too.
Who's staying here?
Plenty of younger travelers are here including solo travelers, backpackers, couples, and young professionals. This is a great hostel to meet others and explore Paris.
Insider Tip
Bring your own towel and a padlock for the locker in the room. Otherwise you'll need to purchase them at the front desk.
Le Montclair Montmartre by River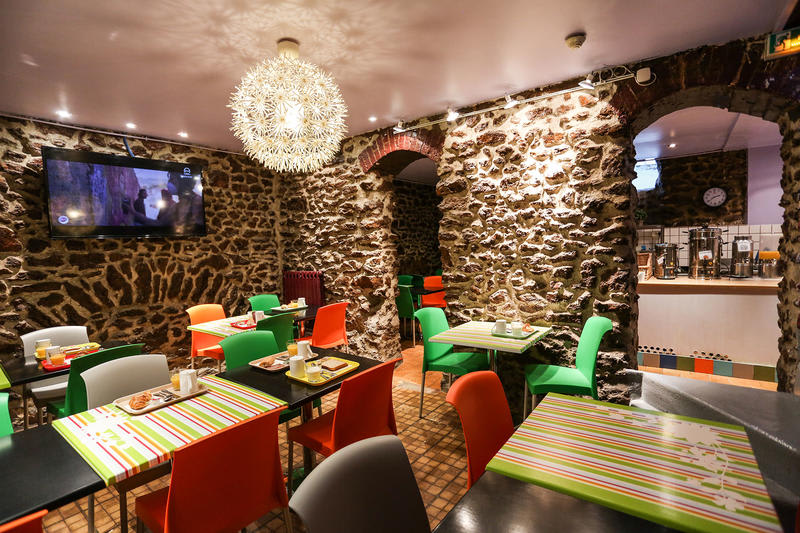 This hostel is part of the Hiphop Hostel chain, which has many locations around Paris (including others in Montmartre). The location is fantastic, as it's very close to shops, restaurants, cafes, and the cathedral. It's also near several metro stations.
A good number of younger travelers stay here, which means that this hostel is often quite social and fun for guests who want to meet up with other travelers. The breakfasts are a nice way to get everyone together, and the common rooms are comfortable and social, especially during the busy summer season.
The hostel itself is run by a staff of friendly professionals that will help you with everything you need. A long list of amenities is provided, too.
The Facilities
Dorms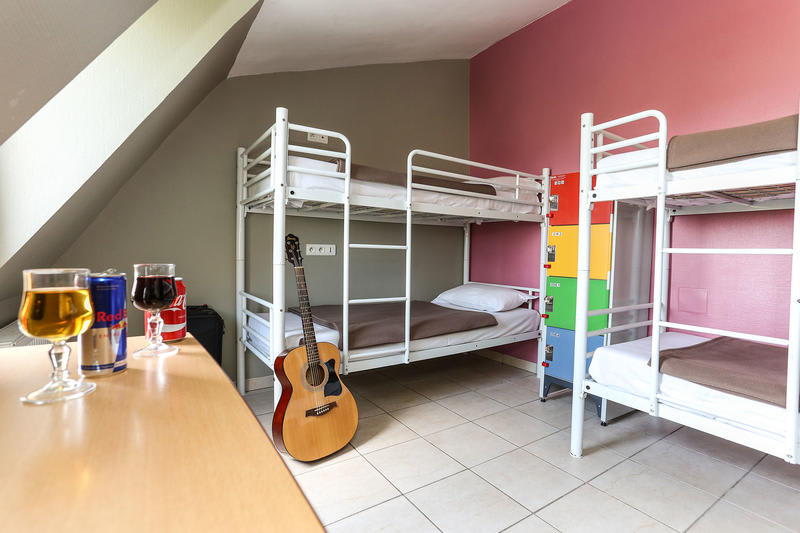 Dorms are basic but well furnished here. Bunks have plugs and lights for each bed in the smaller rooms (4-beds), and the larger 6-bed rooms don't have as many plugs but still have enough. Storage lockers are provided for your valuables, but are not large enough for luggage or backpacks. Rooms have ensuite bathrooms and plenty of light. Linens are included. An all-female dorm is available, too.
Private Rooms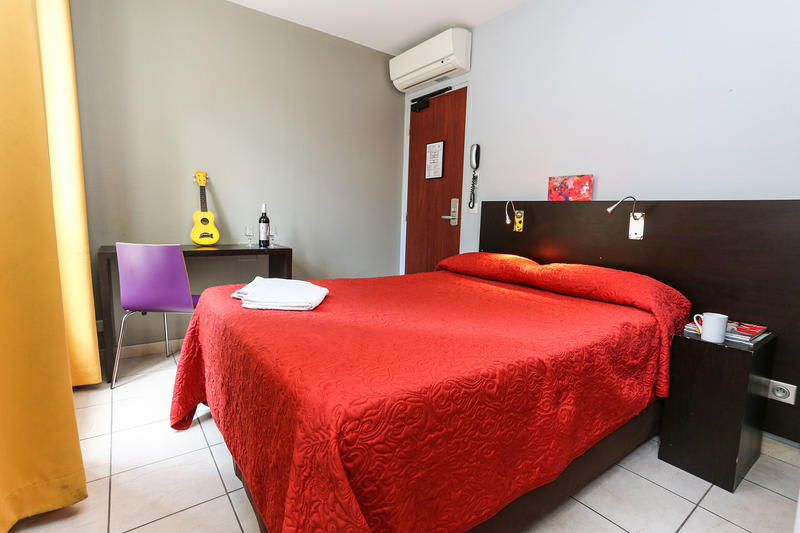 Private rooms here are nicely appointed and have the feel of a simple hotel room. Double rooms and dorm-style rooms can be booked. The double rooms are great for couples, as they have one large bed, and ensuite bathroom, and nice windows.
Bathrooms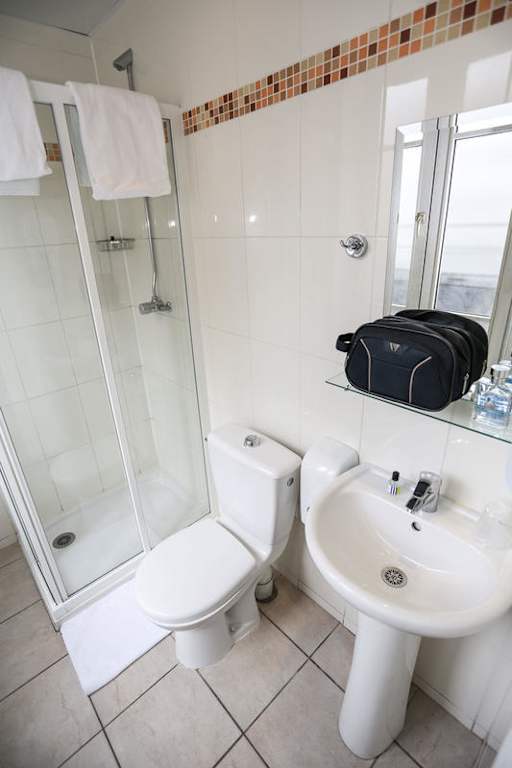 Bathrooms are modern and clean. Every room has an ensuite bathroom, which is very convenient even if you're staying in a 6-bed dorm. The facilities are modern, clean, and plenty of hot water is available, too. While they can be a little small, this is typical for Paris.
Common Areas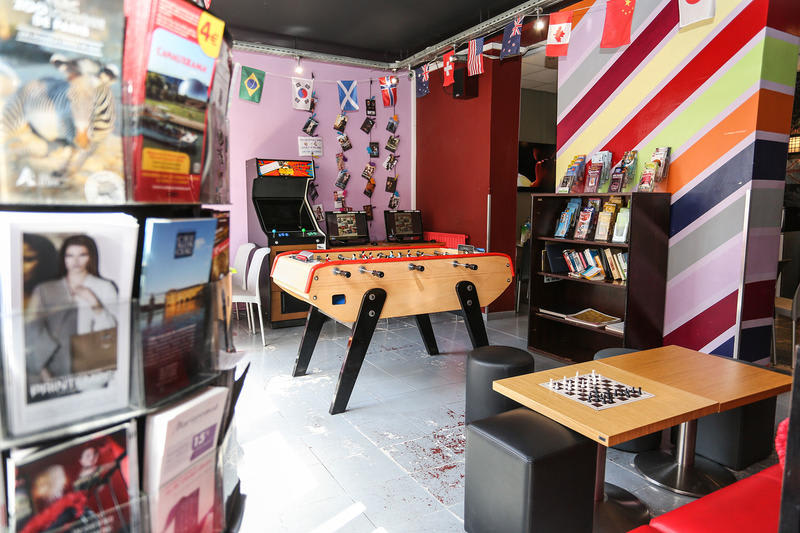 The common area is very comfortable and fun. With guitars, foosball, video games, books, board games, and comfortable seating, this is a nice place to hang out, meet up with new friends, and plan your time in Paris.
The other common area is the breakfast room and kitchen. The breakfast is a nice way to meet up with others, and the kitchen is usually busy, too, if you want to cook you own meal and chat with other guests.
The Location
Montmartre
The historic and delightful Montmartre neighborhood is full of shops, restaurants, and residences all centered around the famous Sacre-Coeur cathedral on the north side of Paris. Wind your way around the old narrow streets, many of which are made of stairs, to find the next hidden gem. Don't forget your camera!
What's Nearby?
As this hostel is located on the north side of Montmartre, it is close to the Sacre-Coeur cathedral as well as plenty of restaurants, shops, and a few museums. The area is a good mix of touristy and residential, with every block having shops and restaurants to choose from. A few small parks can also be found nearby.
A grocery store is also around the corner, along with a library and a pharmacy.
Nearby Transportation
Several metro stations are nearby, with the closest being only one block away! and they will take anywhere in Paris quickly. Line 4 (Marcadet-Poissonniers station) and line 12 (Jules Joffrin station) both serve the middle of Paris and can get you to the city center in minutes, or anywhere else if you change trains.
Several bus lines also make their way around the neighborhood.
Activities
Free walking tours are provided a few times per week. This is a nice way to get an overview of the city and meet some of your fellow guests. Occasionally, other activities are planned as well, such as pub crawls and game nights.
Amenities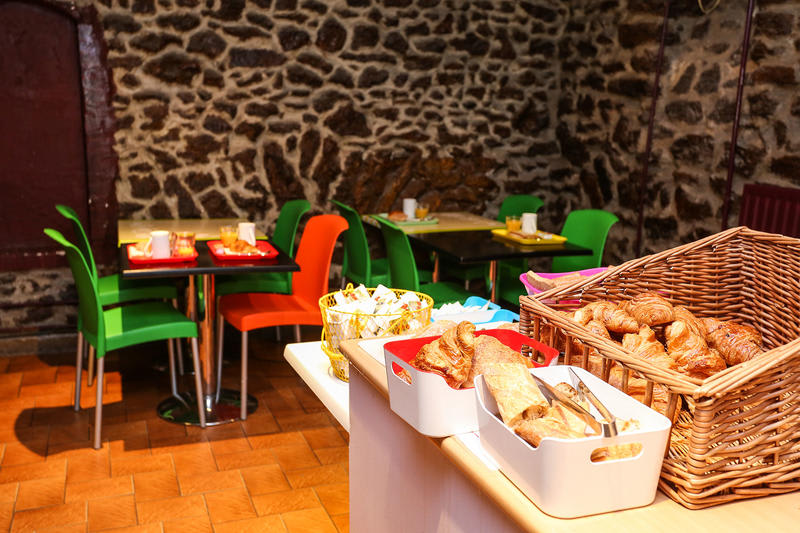 Laundry facilities are provided, which is somewhat rare in Paris. In addition to the breakfast (for a fee), a shared kitchen is available so that you can cook your own meals. Free Wi-Fi is also provided. The front desk can also book tours and transportation, too.
Staff
The staff here is very helpful and friendly. They go out of their way to make sure that guests are comfortable and having fun.
Heads Up
The only major complaint here is that the rooms are a bit small, but this is fairly typical for a big city such as Paris. Sometimes the staff also has trouble keeping up with cleanliness, but they are usually on top of it.
Le Montclair Montmartre by River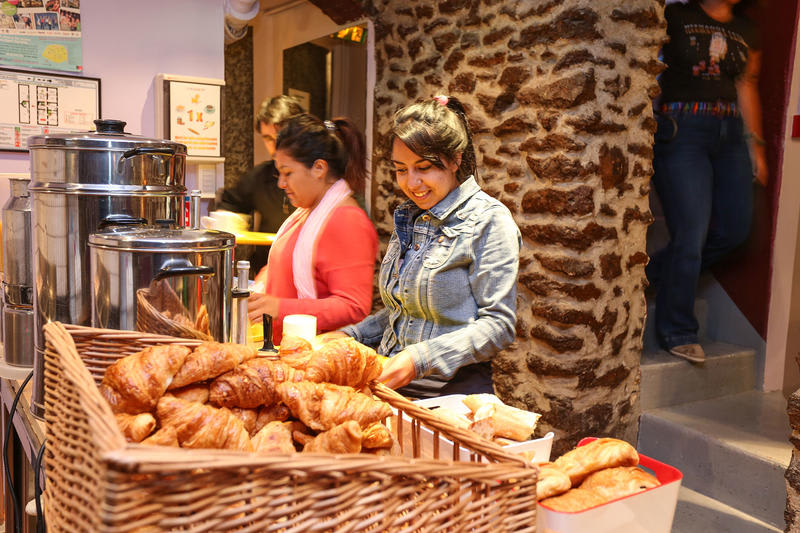 Do you have a favorite hostel that you would like to review? Let us know!