The atmosphere is super nice! The location is really good as well! Easy access to the subway. - Brazilian Girl
What sets them apart?
This well-established hostel in a historical building has modern facilities and a beautiful interior design. Free breakfast, a great bar, and a fantastic location are just a few of the perks. And with the popularity of the hostel, you'll meet plenty of other guests, too.
Hostel Personality
Who's staying here?
This hostel caters to many types of budget travelers from younger backpackers to flashpackers and couples looking for an affordable place to stay.
Insider Tip
Ask for a room away from the common areas to reduce the noise.
The 3 Ducks Eiffel Tower by Hiphophostels
This hostel claims to be one of the oldest independent hostels in Paris, as it opened in the 1980's. Ironcially, they are now operated by the Hiphophostels chain which has multiple locations around Paris. Being part of the chain means that you can expect a certain level of service, which is nice. The on-site bar is also very nice. In fact, all of the facilities here are fantastic because this historic building (it's on the registry of historic places) was beautifully renovated on the inside, keeping the historic exterior. This means that the bathrooms, rooms, and common areas are all well designed, modern, and comfortable.
This is also a fairly social hostel as it attracts plenty of guests. You'll always find someone to hang out with here, and the on-site bar is usually busy in the evenings with other guests if you can't find some roommates to meet up with.
The Facilities
Dorms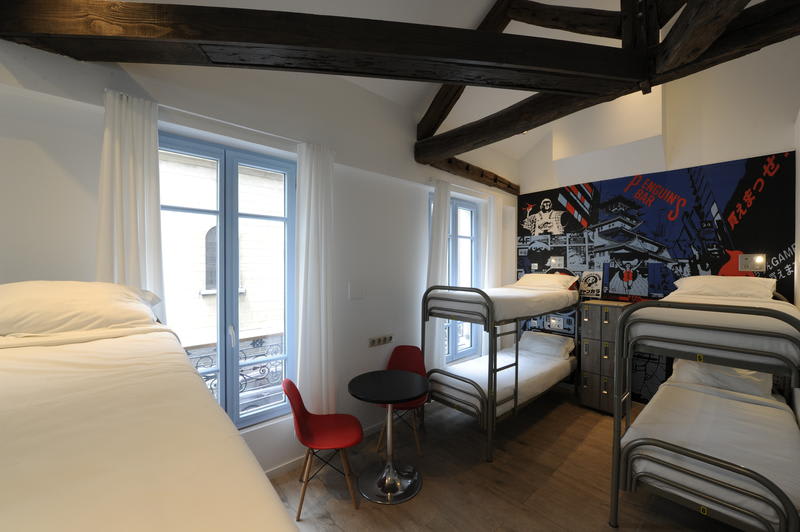 Dorms come in various sizes from 4 to 8 beds per room, and an all-female dorm option is available. As we mentioned earlier, the rooms were recently refurbished, so they are clean, modern, and have some fun artwork on the walls. Bunks have plugs and lights, and lockers for your valuables are in the rooms too. These lockers are not quite large enough for a suitcase or larger backpack, though. All of the rooms have ensuite bathrooms, too.
Private Rooms
Private rooms here come in the form of dorm rooms or as a small apartment. The apartment has a living room area to relax as well as a full kitchen, which is a nice feature if you want more space. This could be a good option for a small group of friends or a family.
Bathrooms
The bathrooms are fantastic. They are clean, modern, and have nice amenities such as hairdryers. You will be very comfortable with these brand new and modern facilities.
Bar
The bar and restaurant area at the 3 Ducks hostel is large and serves all types of drinks. This area is also where you'll get your free breakfast in the mornings. The activities here in the evening are usually fun and draw a crowd of travelers.
Common Areas
Other than the bar, the hostel has a nice outdoor courtyard area with tables. In the evenings, it makes for a nice spot to relax and enjoy a drink with your fellow travelers or plan your next day in Paris.
The Location
Eiffel Tower / Grenelle
The area in the southwestern part of central Paris is home to the famous Eiffel Tower. However, more can be found here, as this urban part of the city is home to residences, museums, cathedrals, and galleries. Also in this area are plenty of restaurants, shops, bars, cafes, and more. It's generally a good place to stay in Paris, as it's fairly central, well connected via public transportation, and has plenty of options for accommodation and dining.
What's Nearby?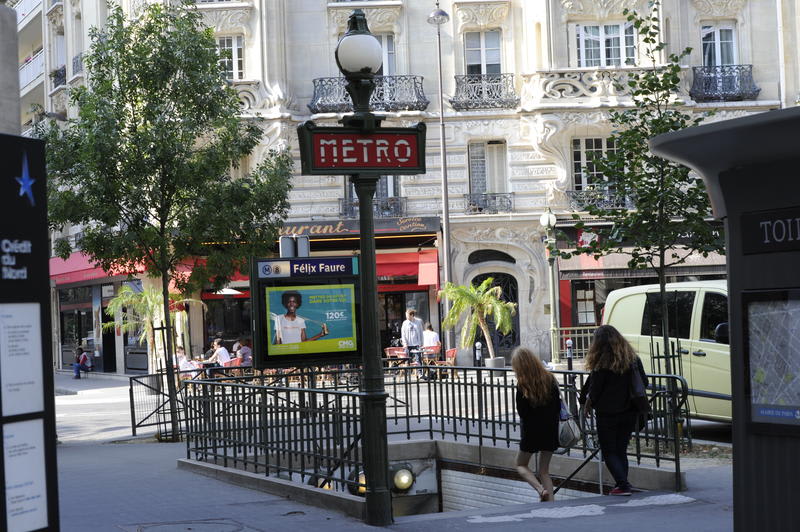 Since the Eiffel Tower is in the name of the hostel, you can expect it to be in close proximity. While the 3 Ducks is one of the closest hotels in Paris to the Eiffel Tower, you can still expect a bit of a walk to get there. It's more than 1 mile away (almost 2km) and would take around 25 minutes to walk. The good news is that public transportation is nearby. Also nearby are plenty of restaurants, bars, shops, and other Parisian sights. A few parks are also nearby. This is a great neighborhood to base yourself during your stay in Paris.
Nearby Transportation
A few of the Paris Metro stations are very close by. The Commerce station (line 8) is only 1 block away. If you want to jump on a different line, the Avenue Emile Zola station (line 10) and Vaugirard station (line 12) are not too far away, either.
Amenities
Typical hostel amenities can be found here. Since this is part of the Hiphophostels chain, you can expect plenty of perks. Key-card access, Wi-Fi, laundry, luggage storage, and hairdryers are available. The hostel also offers
free breakfast
which is pretty good. They are also wheelchair friendly and have an elevator, too.
Staff
The staff is friendly and can help you with anything you need. They also provide travel services such as transportation bookings.
Heads Up
Some of the rooms are close to the common area, and can get a little loud in the evenings.
The 3 Ducks Eiffel Tower by Hiphophostels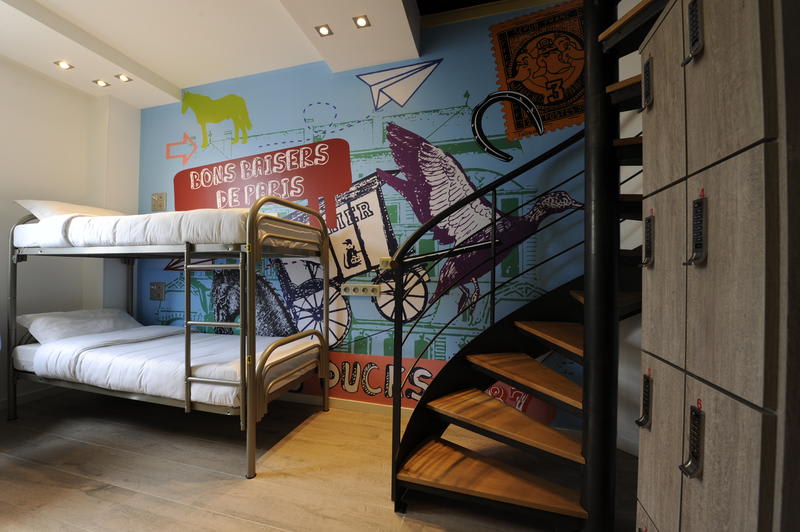 Do you have a favorite hostel that you would like to review? Let us know!