Clean hostel, friendly staff, neat rooms, special atmosphere, good location! If I get to visit Prague again-and I definitely will, I will want to stay in hostel Dakura again! - Anonymous
What sets them apart?
A great hostel in a more quiet neighborhood north of the Prague Castle, Hostel Dakura has a nice social atmosphere, plenty of great amenities, a fantastic outdoor space, a cheap breakfast, and easy access to public transportation.
Hostel Personality
Who's staying here?
All types of travelers stay here, as they have a good variety of rooms. With dorms for backpackers, solo travelers and younger gap year or long term travelers, plus private rooms for couples and even apartments for families, anyone traveling on a budget would be happy here.
Insider Tip
Get to know the surrounding area for restaurants, and learn the metro system to get into old town quickly.
Hostel Dakura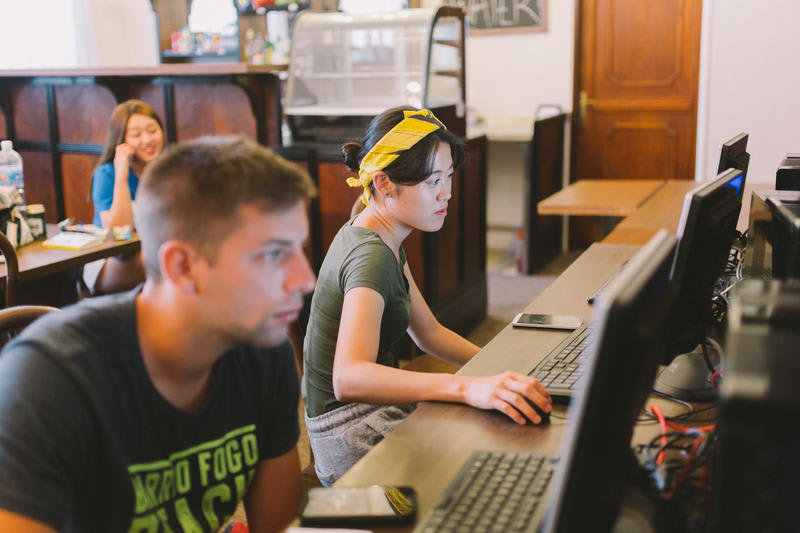 A comfortable and fairly quiet, but social hostel in the Bubenec neighborhood, the Dakura is a nice walk from the Prague Castle and has good access to public transportation which can get you into old town Prague fairly quickly. They have a nice list of amenities including a comfortable common room, nice private rooms as well as dorms, a cheap breakfast, and a friendly staff.
The Facilities
Dorms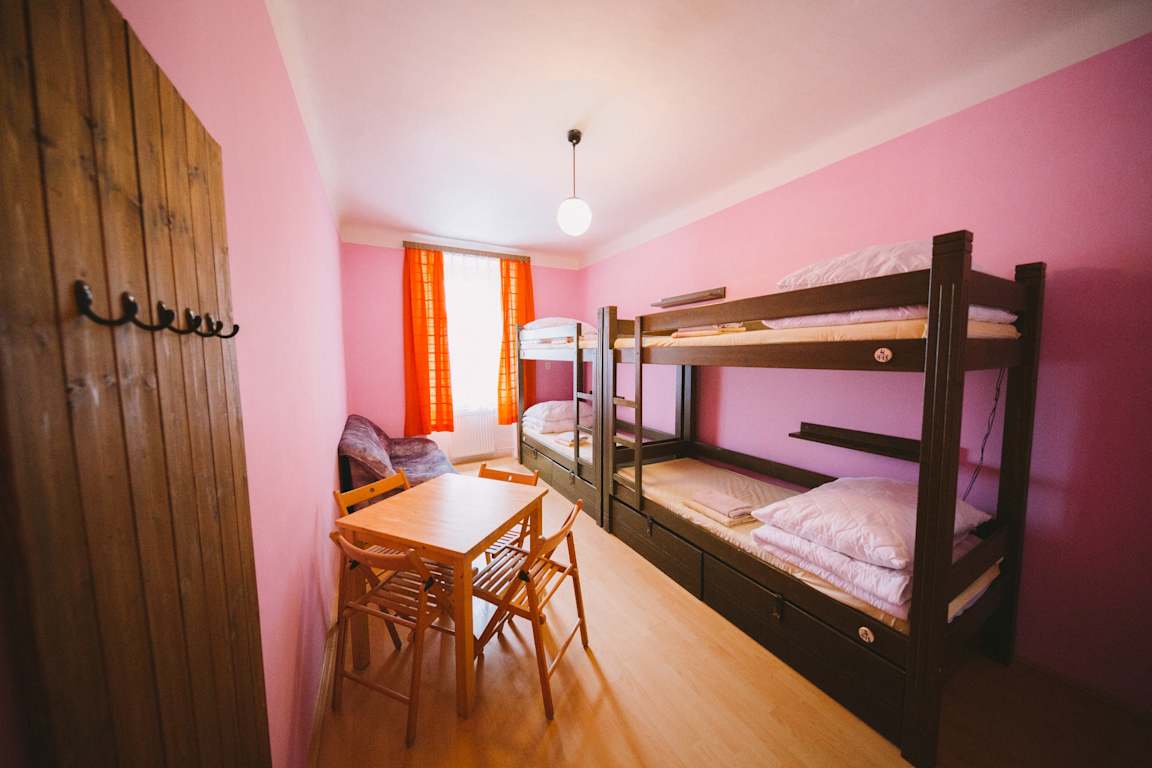 Dorms here are small, which is nice because you won't have to deal with many other roommates. An all-female room is available, too. The bunks have under-the-bed locker drawers which are large enough to hold all of your stuff. Bunks also have small shelves and plugs for phones and other personal items. With plenty of natural light and modern comforts, any budget traveler would be comfortable here. The rooms use the shared hallway bathrooms. Most rooms also have sinks.
Private Rooms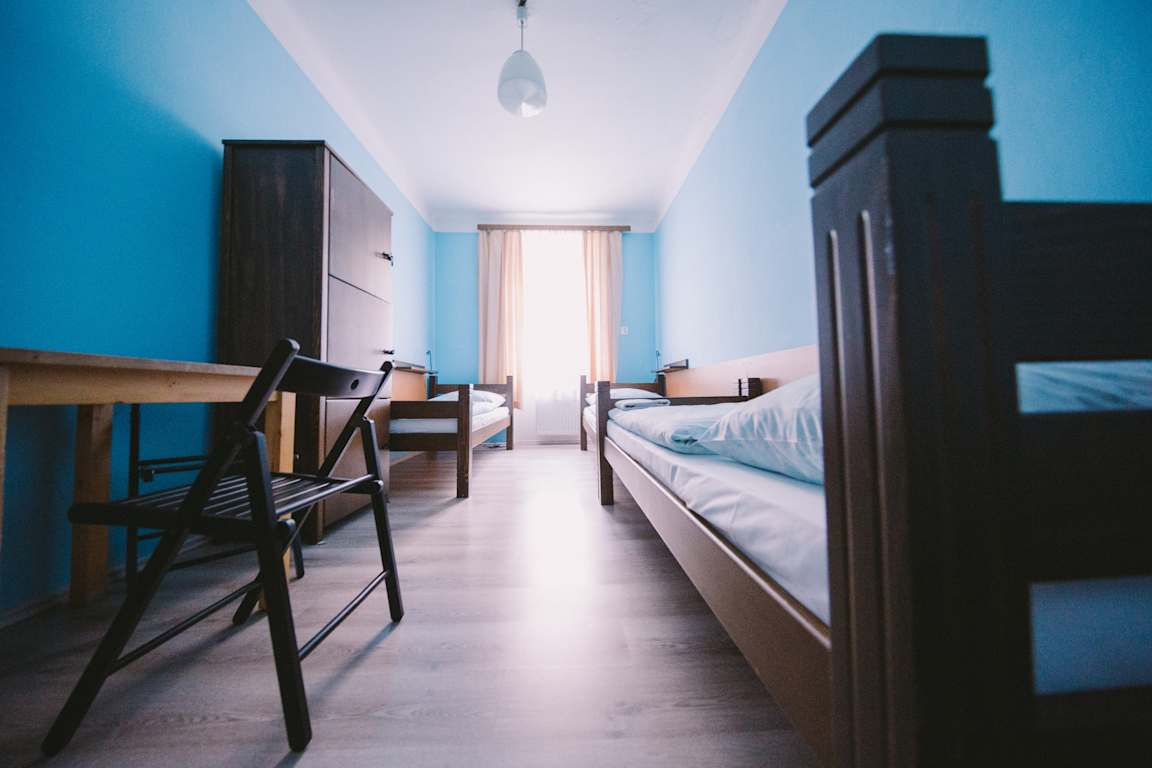 The private rooms at the Dakura hostel come in a variety of sizes. From single-person rooms all the way up to a 5-person apartment, they have something for everyone. Some of the double rooms have the shower actually inside the room (which is a bit odd), so if you're not a couple, plan accordingly. A few 3, 4, and 5-person apartments are great for families, couples, or small groups of friends. They have multiple rooms, kitchens, living rooms, and more.
Bathrooms
The bathrooms at the Dakura are clean, modern, and spacious. Towels are included with private rooms and they have plenty of hot water and water pressure. Hair dryers and towels can be rented for the dorms, too.
Common Areas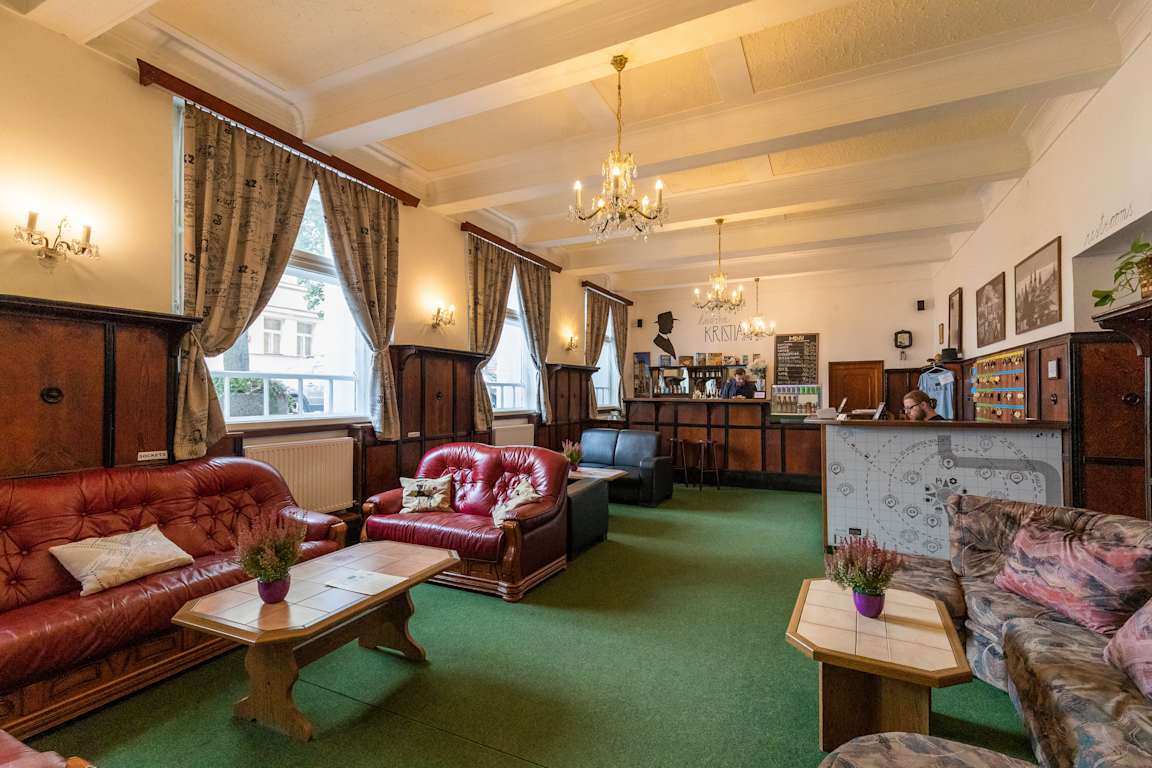 The common area is spacious and comfortable. The large sofas and lounge area is a great place for guests to hang out, watch TV, chat with other travelers, and plan their days in Prague.
The kitchen and dining area is also a nice place to hang out, especially during meal times when other guests are cooking. Breakfast is also a popular time for socializing during their affordable buffet.
Outdoor Space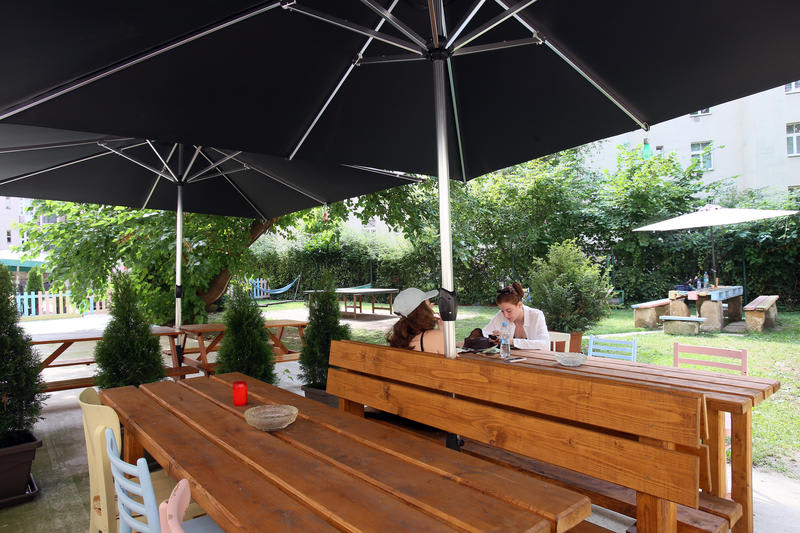 The large outdoor space in the back of the hostel has some great amenities, and this is a fantastic spot to hang out during Prague's warmer months. Various tables and chairs are a nice place to have a meal, chat with friends, or get on the internet. Also, they have hammocks, ping pong tables, and exercise equipment. Some nice trees provide good shade, too.
The Location
Bubunec
What's Nearby?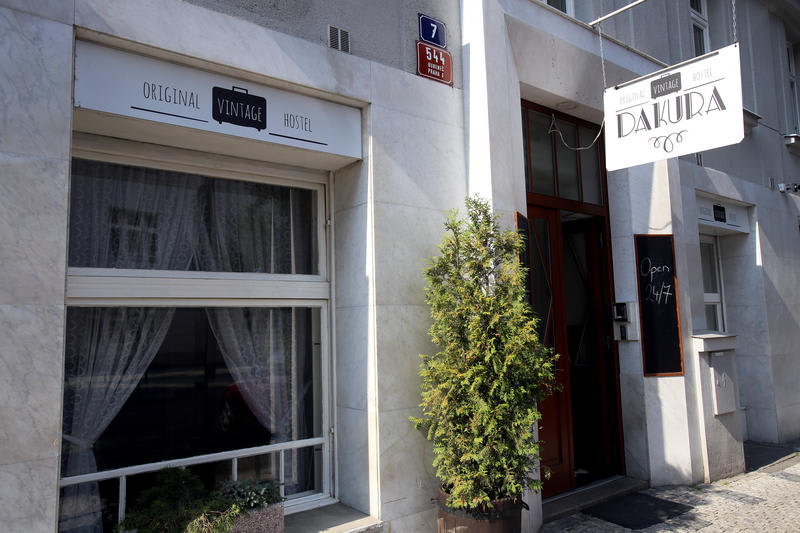 Located just north of the Prague Castle on the west side of the river, this historic neighborhood near the University is full of bars, restaurants, shops, and residential buildings. It's a great place to base yourself if you don't want to be in the middle of the busy area of Prague. With easy public transportation access to central Prague, it's actually very convenient.
Nearby Transportation
Both the metro station and the tram line are a few blocks from this hostel. On the metro (Hradcanska station, Line B), you can get to central Prague in just a few stops. On the tram line, it takes a little longer to get into old Prague, but you have more routes and options to take you to other nearby areas such as the Castle.
Amenities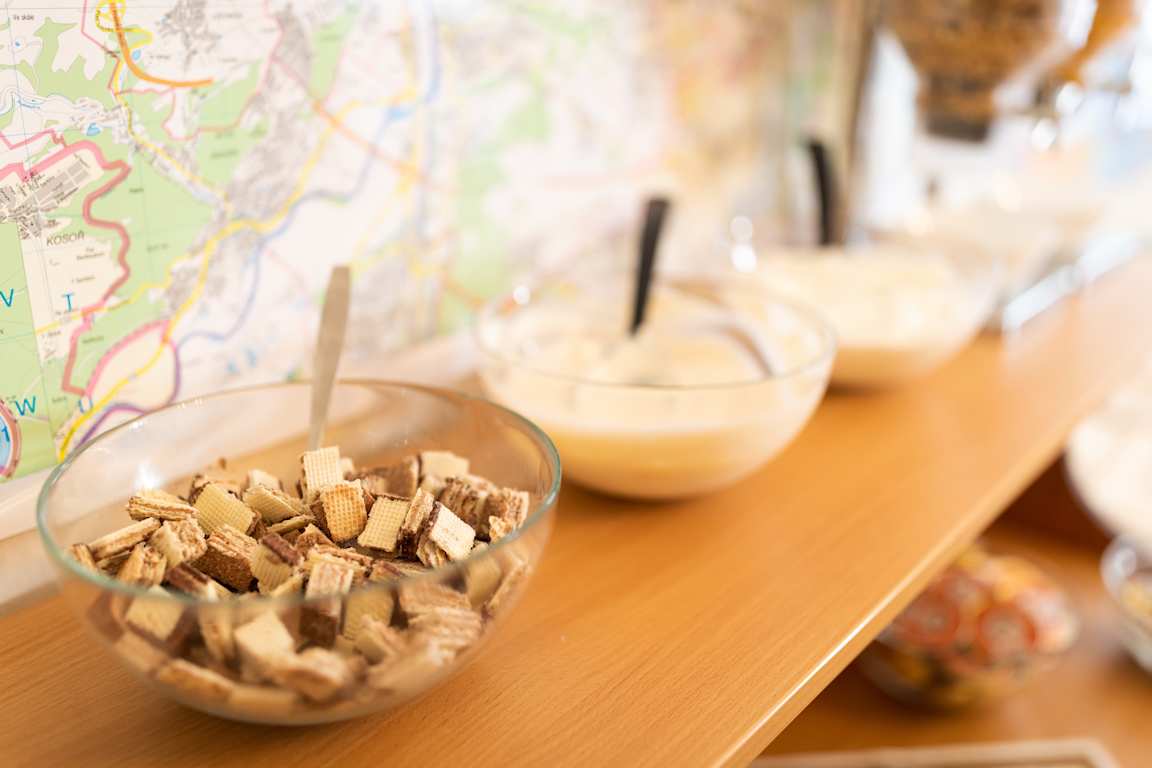 Typical hostel amenities such as a great kitchen and free Wi-Fi can be found here. They also offer laundry, games, maps and tour bookings, bike parking, and luggage storage. Parking is available nearby for a fee, too. And they offer a cheap breakfast.
Staff
The staff at the Dakura is friendly and professional. The hostel is very clean, and the staff works hard to make sure that everyone is taken care of and safe.
Heads Up
Some guests say that the location is a bit outside of the city center (which is true), but for other guests that's a nice perk. Also, some guests say that this hostel is too quiet for their taste, while others like the lack of a party atmosphere.
Hostel Dakura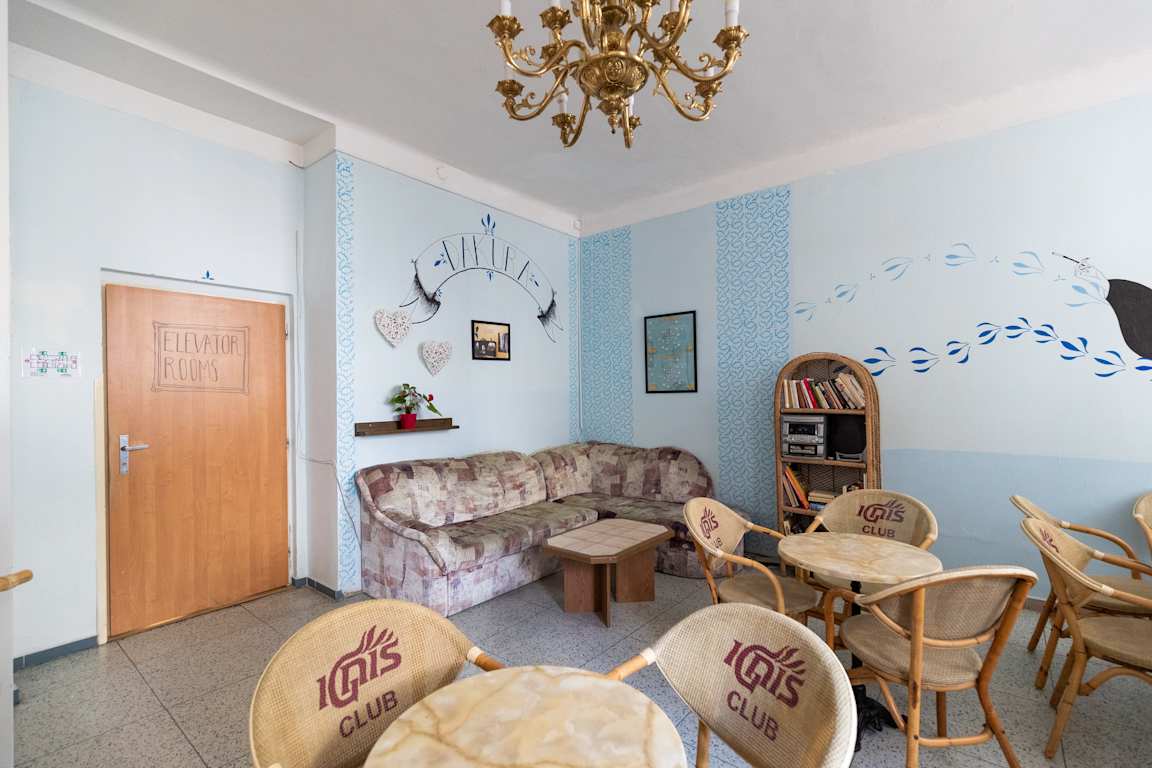 Do you have a favorite hostel that you would like to review? Let us know!