This was hostel was beautiful. Like the rest of Prague it was an absolute luxury and felt more like a hotel than a hostel. Breakfast was simple but sufficient with plenty of other free foods like pasta and rice for evening cooking! Free towel, free locker and lovey bathrooms. Will definitely stay here again. - Italian Girl
What sets them apart?
This historic and clean hostel has a nice social vibe and a great location between the Charles Bridge and the Castle on the hill. They offer free breakfast and pub crawls along with a nice list of comfortable amenities.
Hostel Personality
Who's staying here?
Mostly younger travelers stay here as the prices for dorms are cheap. Solo travelers, backpackers, students, long-term travelers, and those on a gap year tend to be the typical guests here.
Insider Tip
Cook your own meals in the communal kitchen to save some money.
Hostel Santini Prague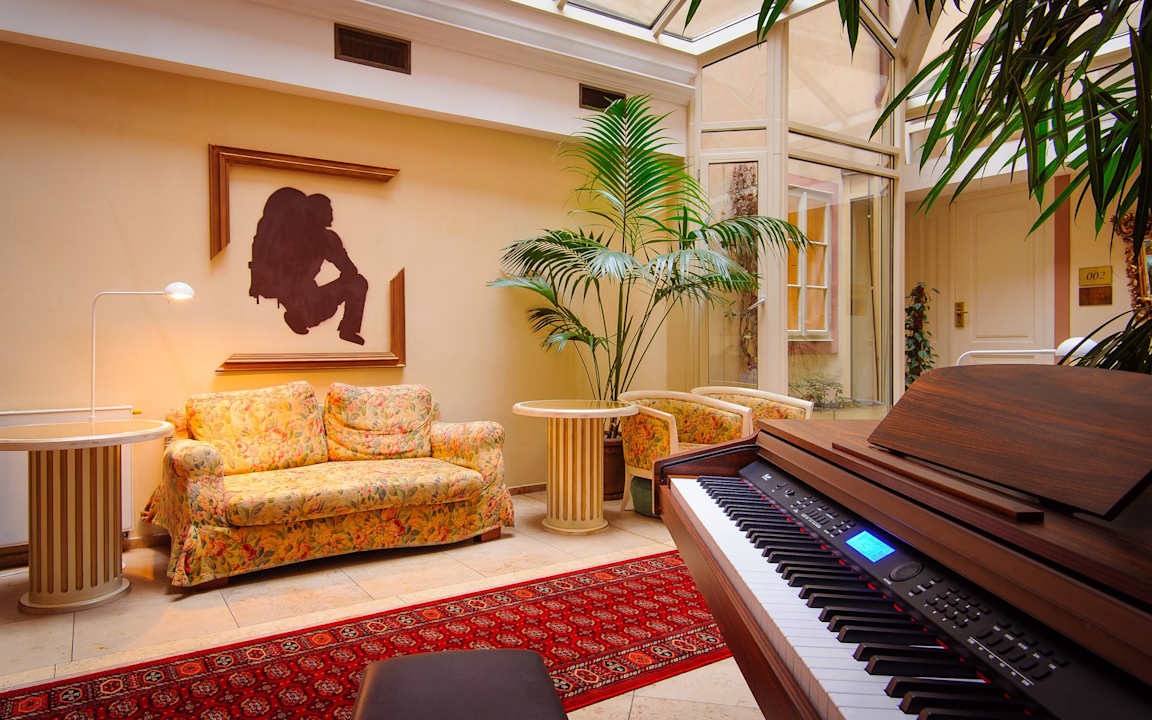 Located between the famous Charles Bridge and the historic castle on the hill, this hostel is close to Old Town because you can just stroll across the bridge. With plenty of historic charm and comfortable beds, budget travelers and backpackers will feel comfortable here. The free breakfast and great kitchen will help you get your days going, and the fun pub crawls at night will help you meet up with other guests while experiencing the best of Prague's nightlife.
The Facilities
Dorms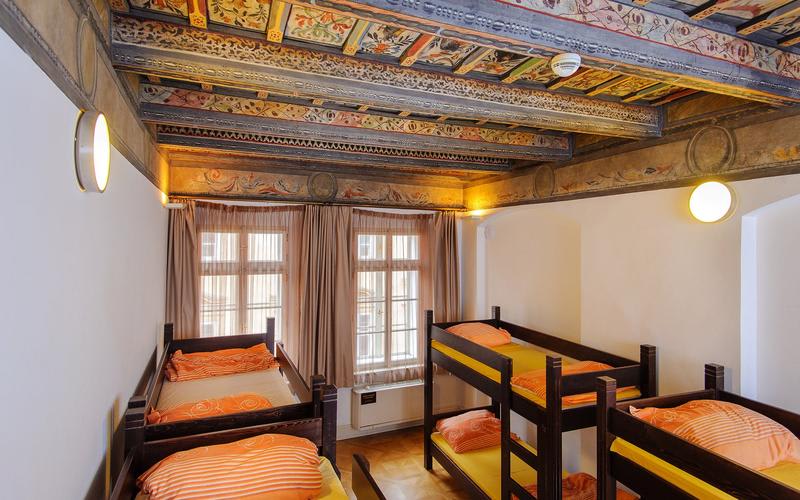 The dorms here range in size from 4 beds all the way up to 12 beds. Some, but not all of the rooms have ensuite bathrooms. Rooms have air conditioning and heat, too. Lockers are provided which are big enough to hold your backpacks or luggage. Some of the rooms have quite a lot of historical charm, too.
Private Rooms
All of the rooms here provide dorm style bunks, but if you have a private group, you can book a dorm room to yourselves.
Bathrooms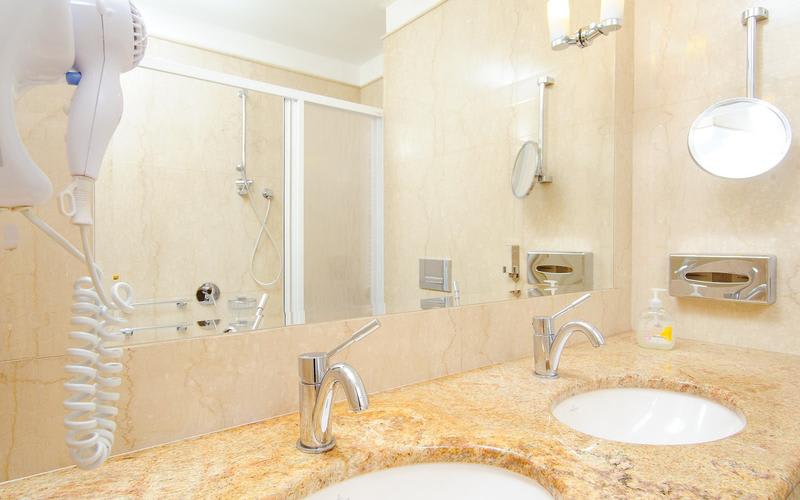 The bathrooms at Hostel Santini are modern, immaculately clean, and spacious. Plenty of hot water can be found in them. Towels are provided, and hair dryers are located in the bathrooms. Shampoo is also included. No complaints here.
Bar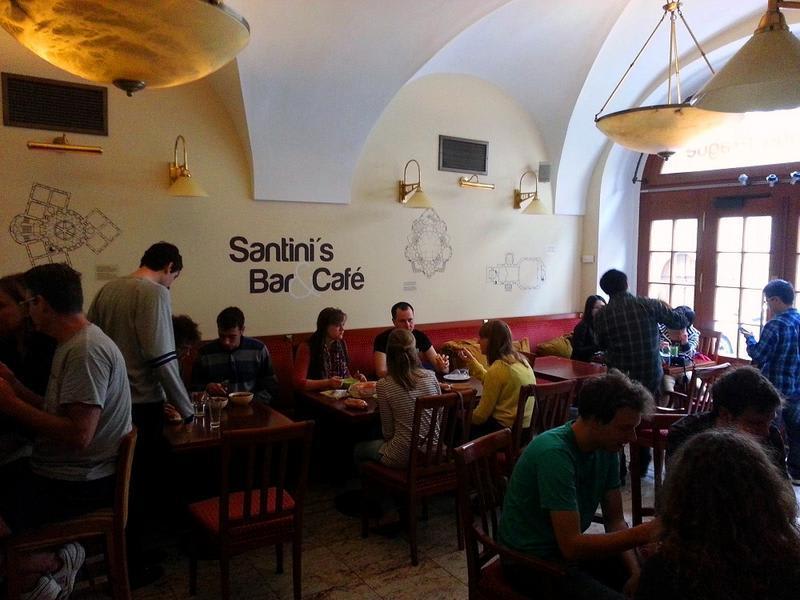 A casual bar and cafe is found here, and it's a nice place to just relax and unwind with a beer while chatting with other guests. This is not a particularly loud bar known for partying, but rather a more social and relaxed spot.
Common Areas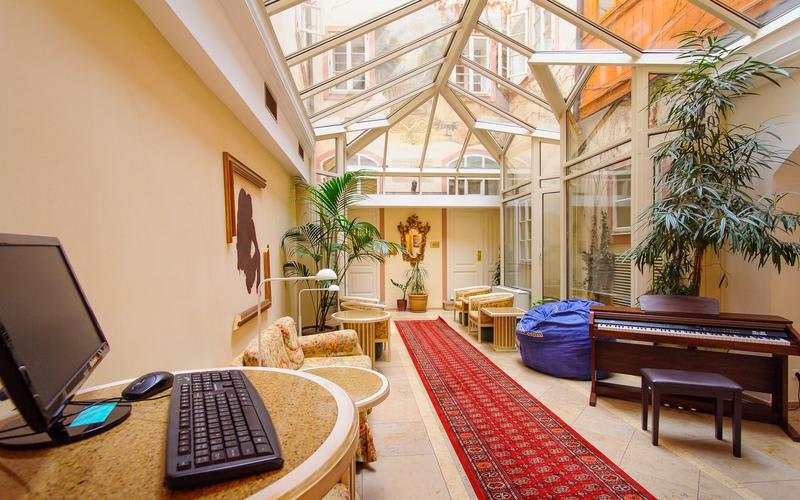 In addition to the communal kitchen which is a great spot to cook up a meal, the lounge area has comfortable seating, a large piano, TV, and more.
The Location
Mala Strana (Castle)
What's Nearby?
The "Lesser Town" is the area on the west side of the river where the Castle is located, and it is full of history as well as restaurants, bars, cafes, and shops. The Charles Bridge is nearby and all of Old Town is just a few minutes on foot. The castle and several old churches and museums are in the other direction up the hill. Everything is within easy reach via public transportation, too.
Nearby Transportation
The tram line runs right near the hostel, so you can get to other neighborhoods in Prague fairly quickly. On the tram you can get to the main train station in 20 to 30 minutes depending on the time of day, or to the airport in less than an hour.
Activities
The staff organizes pub crawls for guests that want to experience the nightlife of Prague and meet their fellow travelers.
Amenities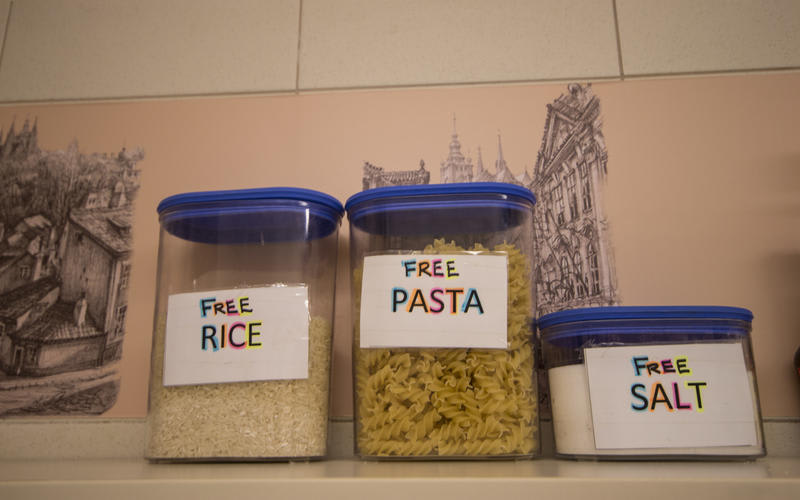 From free breakfast to free Wi-Fi, this hostel has some good amenities to help you feel right at home. Laundry machines, lockers, games, a kitchen to cook meals, tours, free towels, and more are all on the long list.
Staff
The staff is very helpful and works hard to keep everything clean. The guest reviews tend to call out the overall immaculate cleanliness of this hostel, so their hard work shows. They also can help you plan your time in Prague by pointing out the best places to go and things to see.
Heads Up
Some guests say the location is a little further out of Old Town than they thought, while others love the location. Also, some guests said that the hostel was too quiet for them, while others loved the relaxed yet social vibe. This is definitely not a party hostel, and maybe that's what you want.
Hostel Santini Prague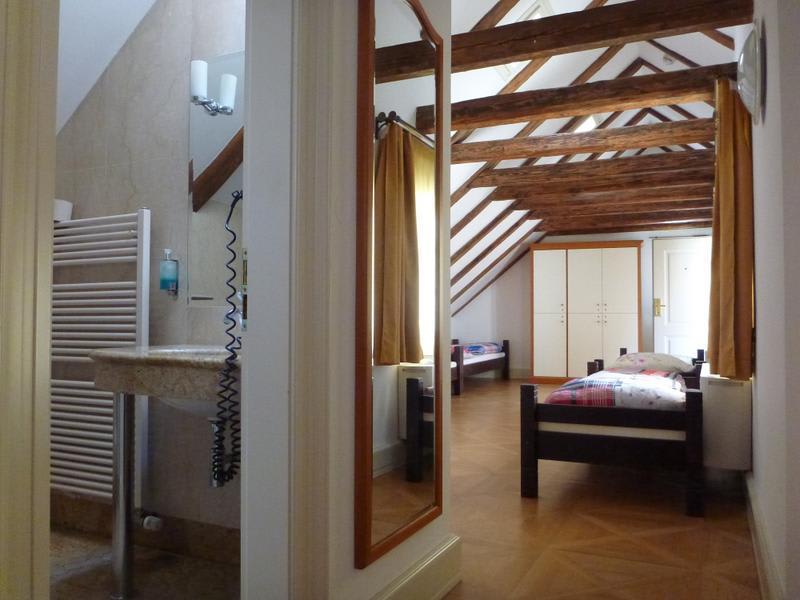 Do you have a favorite hostel that you would like to review? Let us know!