I walked into the Madhouse and immediately felt at home. I was welcomed by Billy, an absolute legend. I made so many friends from the first night and that is all owed to the atmosphere of the place. I had so much fun that I was actually sad to leave. I hope to return one day. Thanks to the entire Madhouse Team. You're all beautiful souls. - South African Guy
What sets them apart?
As one of the most popular hostels in Prague, this party hostel has plenty of great amenities, well organized activities for all guests, and a very social atmosphere.
Hostel Personality
Who's staying here?
As a self-proclaimed party hostel with only dorms, and one of the most popular hostels in Prague, any budget traveler looking for a good time will feel at home here. Whether you're a solo traveler, a student, a backpacker, or a long term gap year traveler, you'll fit right in here.
Insider Tip
Plenty of food options are just outside the front door, or cook a meal in the kitchen to save some cash.
The MadHouse Prague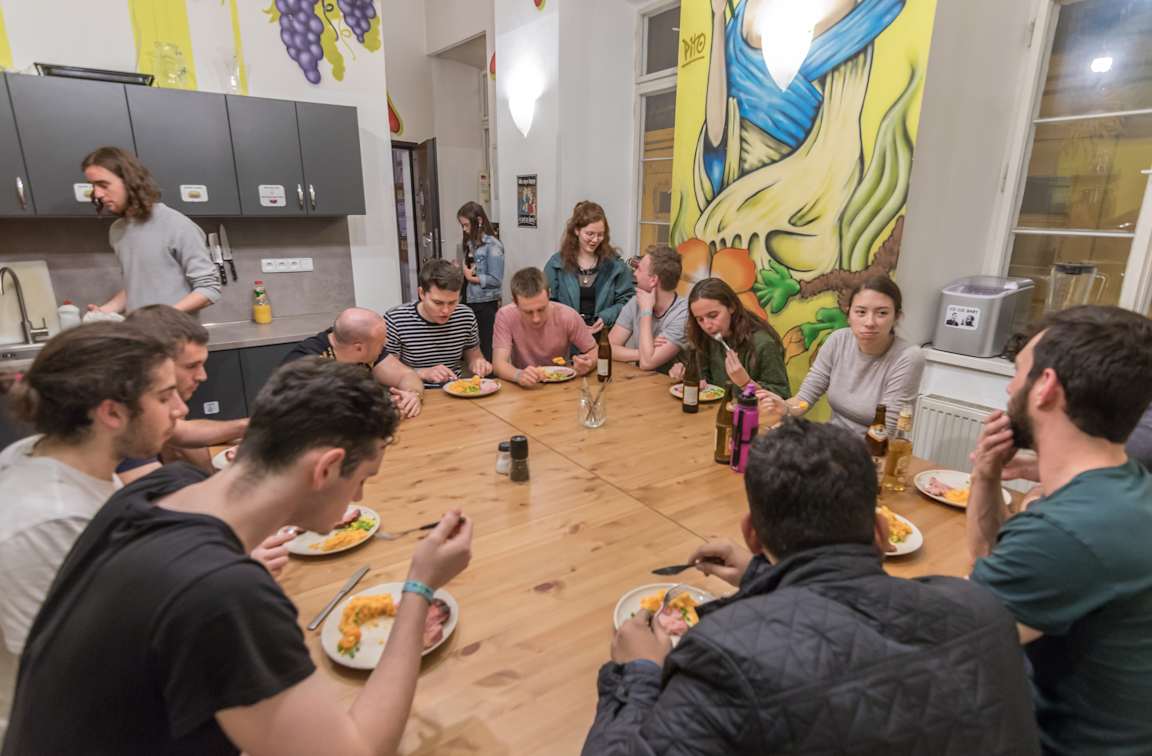 With plenty of activities for guests that create an amazing social and party vibe, a fantastic staff, good amenities, plus a great location in old town, it's no wonder that this highly rated hostel is so popular. From the front door of this hostel you can explore all of Prague during the day or at night. Enjoy meeting your fellow guests at the group dinners, walking tours, pub crawls, and other social gatherings. The dorms are also well appointed and kept very clean. And free breakfast is a nice touch, too, along with the comfortable common areas.
The Facilities
Dorms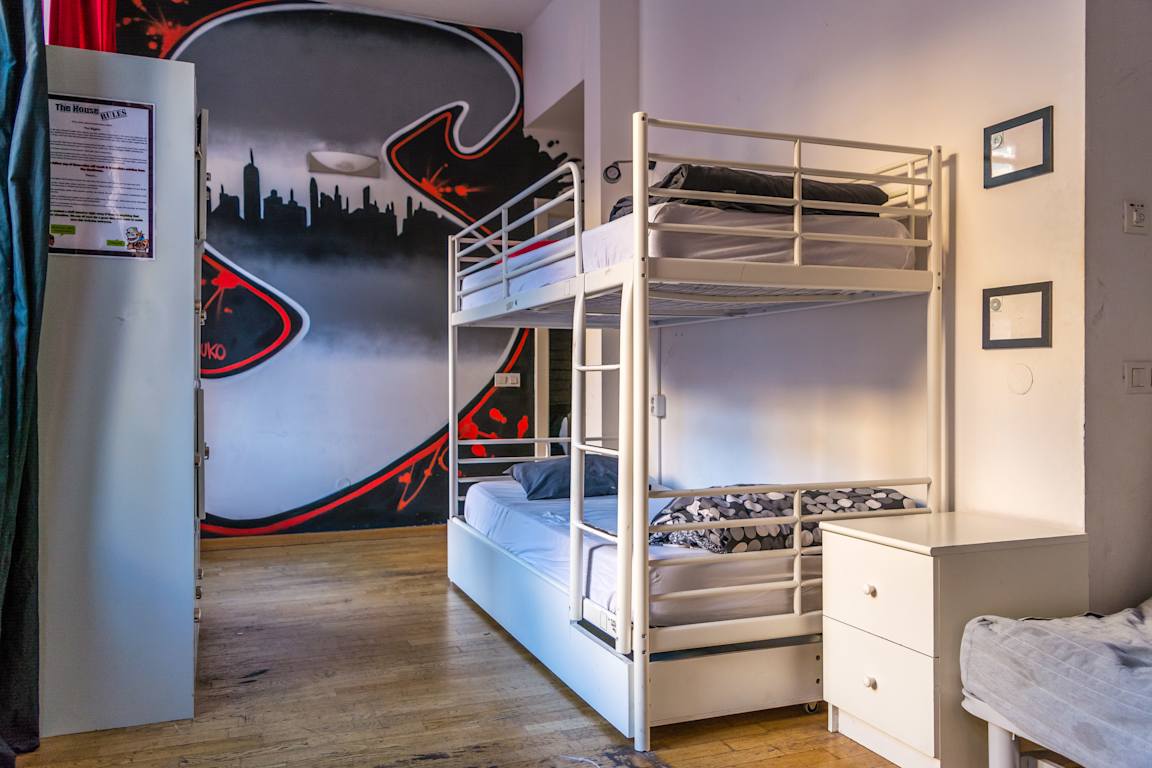 Dorms here are fun and comfortable. Set up as bunks, every bed has a plug and a light. Lockers are also in the rooms that can keep your valuables safe. The facilities might seem basic, but they are colorful, well lit by the large windows, and plenty of fun.
Bathrooms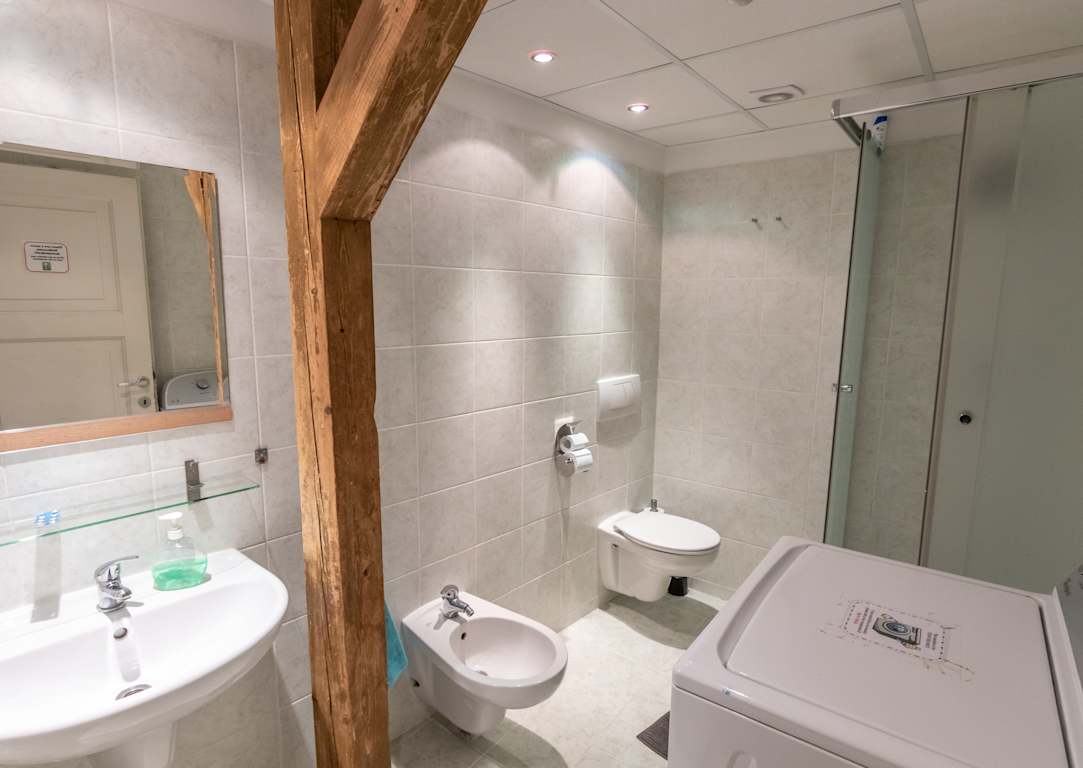 Bathrooms at the MadHouse are kept very clean and are modern and convenient. With hot water and good water pressure, the showers are comfortable. Bring your own towel or get one from the front desk.
Common Areas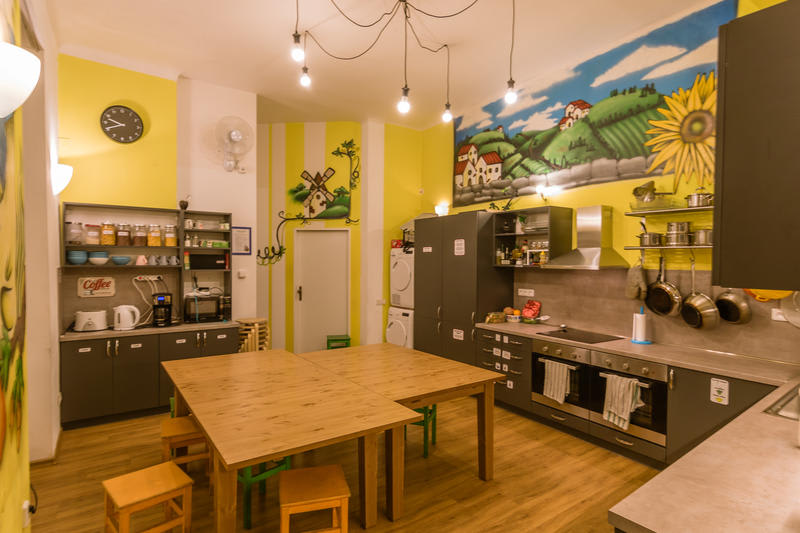 The common areas here are great places where guests get together for meals and other activities, as well as relax and rest. The lounge has sofas and a TV so that everyone can relax. The kitchen and dining area is a great place to cook a meal, play games, have a beer, and meet up with other guests.
The Location
Stare Mesto (Old Town)
What's Nearby?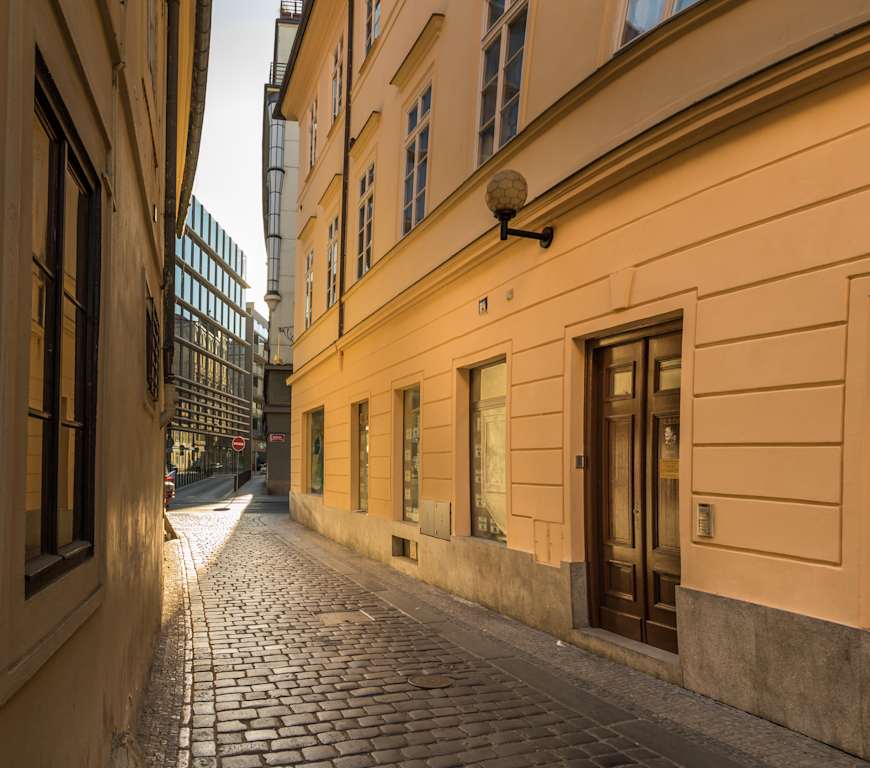 Located not far from the center of old town, the MadHouse is set in a great place where you can explore all of Prague from the front door of the hostel. Wenceslas Square, Charles Bridge, the Jewish Quarter, and other famous sights and attractions are all within 15 to 20 minutes of the hostel on foot. Multiple restaurants, bars, cafes, museums, shops, and theaters are also nearby. And just head south for a few blocks to get to the new town area which has even more of Prague's best nightlife and restaurants.
Nearby Transportation
A metro station is across the street from the hostel (Narodni trida on line B), making this a very convenient place to go further out around Prague if you like. The tram also runs on the street right outside the building so that you can zip around central Prague if you don't want to walk. The tram can also take you to other neighborhoods for nightlife and the sights.
Activities
Starting with local tours and trips around Prague, you can get to know the city and your fellow travelers. Then meet up for the fantastic group dinners where you can have a drink and a great meal while you get to know everyone. The pub crawls at night take everyone out to the best bars and clubs around, too. By the end of the day you will have made plenty of new friends and won't ever want to leave!
Amenities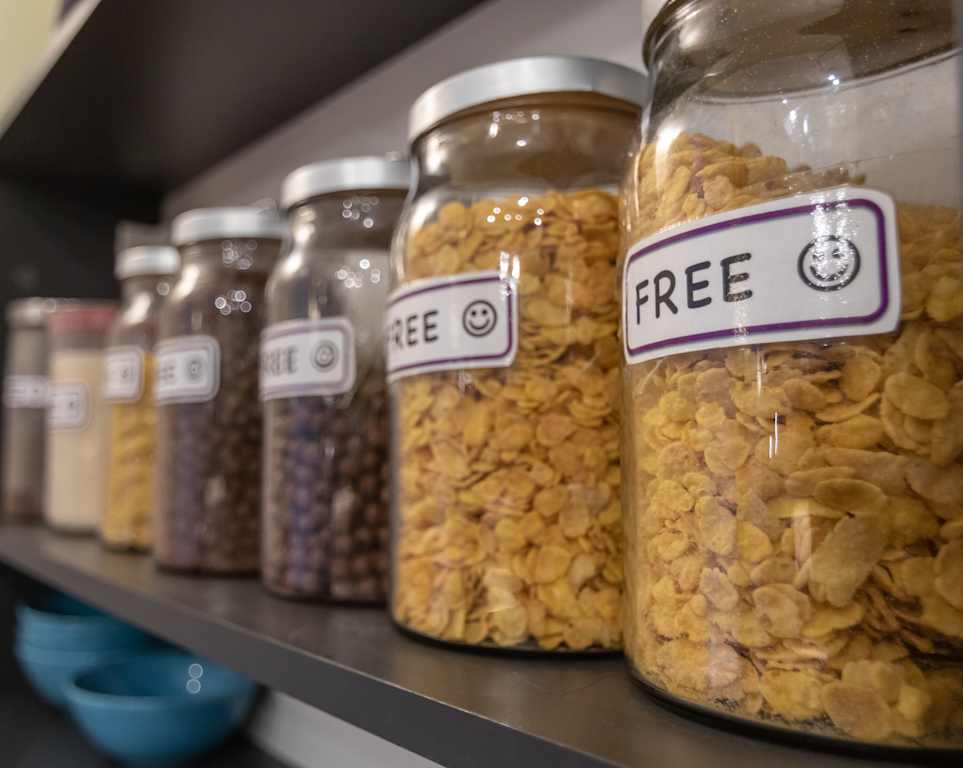 Typical hostel amenities can be found here to make sure your stay is comfortable. From free Wi-Fi to a TV and lockers, you'll be quite comfortable here. The communal kitchen is a great spot to make your own meals, too. The kitchen has some free cereals for a basic breakfast, too.
Staff
The staff is fun, friendly, and makes sure that everyone has an awesome time. This is one of the highest rated hostels in Prague, and the staff works hard to make sure it stays that way by addressing any concerns. They keep the place very clean, too.
Heads Up
This is a party hostel, so expect noise from your fellow guests. Also, some of the rooms face the street and noises come in at night.
The MadHouse Prague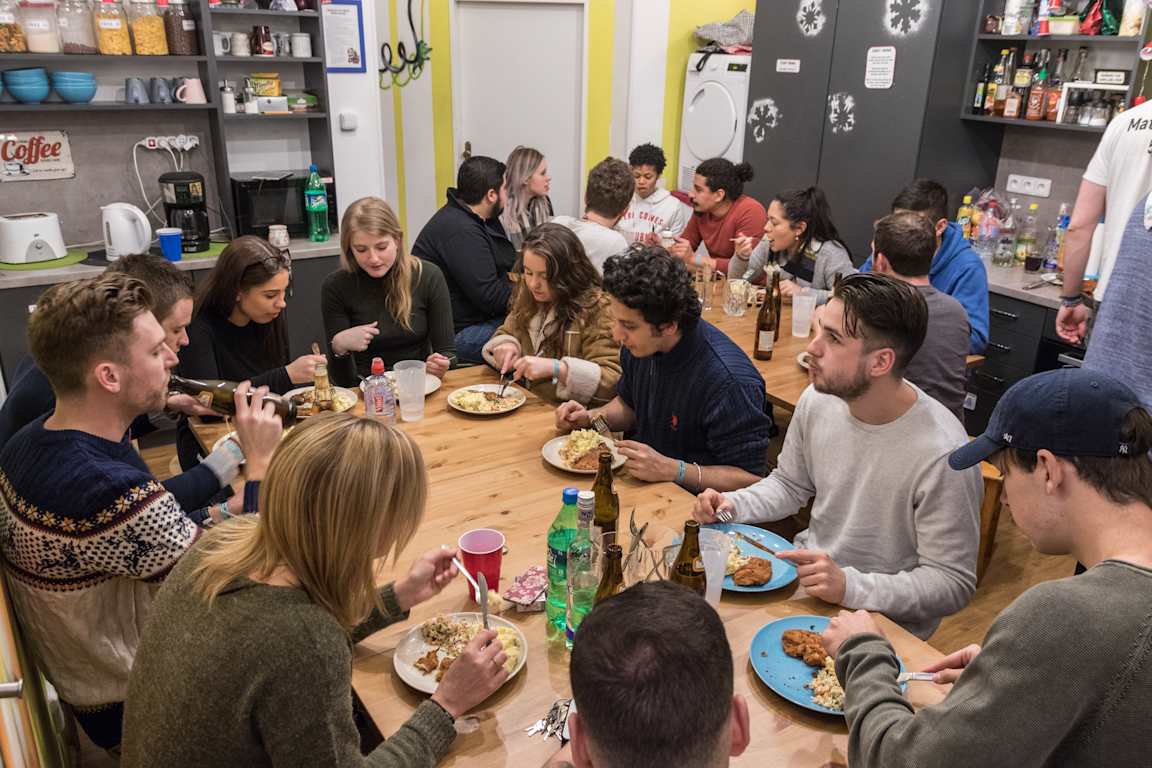 Do you have a favorite hostel that you would like to review? Let us know!