The customer service was amazing! The man working at the front desk was very friendly and helpful. I enjoyed the happy hour during my stay. - Alyssa
What sets them apart?
This hostel is all about affordability and location. It's close to the main train station and walking distance to many sights around Rome. The price is cheap and the rooms are decent.
Hostel Personality
Who's staying here?
This is a cheap, centrally located hostel that's popular with backpackers and budget travelers who don't want to spend much. If affordability and location are your priority, then this is a good option.
Insider Tip
Make sure your bed has a reading light and an outlet because not all of them do.
Freedom Traveller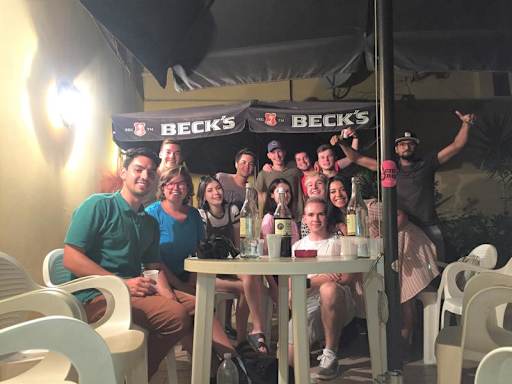 Freedom Traveller Hostel is one of the first hostels in Rome. It opened in 1998 and has continued to gain a good reputation since. The hostel is simple but affordable, and it's in a popular location near the main train station, but also close to many great restaurants and cafes.
The hostel offers a
free breakfast
which is a pastry and a coffee. There's a kitchen guests can use to prepare meals, and they provide luggage storage if you arrive early or leave late. The rooms are simple but the mattresses are comfortable. They have both dorms and private rooms available, but do note that the private rooms are actually in a separate building. Many guests like this because it tends to be quieter.
The Facilities
Dorms
The dorms sleep four, five or six people. The five bed dorm is female only but the other rooms are co-ed. Do note that the female only room is adjacent to the common areas, so it tends to be a bit louder than the other rooms. The dorm beds are mostly bunk beds and they have surprisingly comfortable mattresses. The rooms are clean but simple with large security lockers and air conditioning. The air conditioning isn't the most powerful, but it does cool down the room a bit.
Private Rooms
The private rooms are actually located in a separate building from the main hostel where you find the dorms. This is nice because the area tends to be quieter and you can enjoy a peaceful night's sleep.
There are double and small group private rooms available. You can also choose between attached and shared bathrooms depending on your budget. The private rooms also include towels and flat screen televisions.
Bathrooms
Guests can choose between bathrooms that are either attached to their rooms or shared. The bathroom facilities are simple and generally clean. The private rooms, which are in a separate building, also have either shared or attached bathrooms. The water pressure isn't as good with these bathrooms and the hot water isn't as reliable, but the bathrooms are clean.
Common Areas
This hostel has a variety of different common areas where you can hang out and chat with other guests. There's a full kitchen available to guests where you can prepare food for yourself. There's also a supermarket nearby, which is very convenient. Guests can also hang out in the common room or use one of the public computers. If the weather's nice, many guests enjoy sitting in the backyard garden. This is a nice place to unwind, sip wine, or read a good book. Finished your book? Check out the book exchange for something new to read.
The Location
Termini Central Station
What's Nearby?
This hostel is in an area that's popular for cheap hotels and hostels. There are many great restaurants around that aren't expensive but have good food. If the croissant breakfast wasn't enough for you, there are plenty of places nearby where you can grab a cheap bite to eat.
The hostel is also within about half an hour's walk of most sights around Rome. The Colosseum is about a 25 minute walk away. The Trevi Fountain is about 20 minutes away, and the Spanish Steps are about 25 minutes away. You can check out the Trevi Fountain and the Spanish Steps on the same trip as they're less than a ten minute walk apart.
Nearby Transportation
Freedom Traveller Hostel is conveniently located about a five minute walk from the Termini Train Station. It's also located between the Repubblica and Castro Pretorio Metro stations so public transportation is easily accessible. Don't be afraid of the bus either, as there are bus stops nearby and this can be a surprisingly convenient way to get around Rome.
Activities
Most evenings between 7 pm and 9 pm the hostel hosts a happy hour for guests where you can enjoy free wine and snacks. This little meet and greet is the perfect time to meet other guests and hang out. Whether you're traveling alone or with some friends, you'll appreciate the chance to meet new people and swap travel stories.
Amenities
This is a typical backpacker hostel and it offers the standard amenities like a shared kitchen, a book exchange, and a very simple breakfast. The breakfast is a croissant and coffee, and if that's not enough there are plenty of cafes nearby where you can grab a quick bite for cheap. Luggage storage is also available for free.
Staff
The staff here are available 24 hours a day. The organize the happy hour and can answer any questions you may have. They also can call in maintenance if you need any fixes.
Heads Up
This is a cheap, older hostel so you can expect the hiccups that come with the territory. The biggest complaints seem to be about the bathrooms where the water isn't always hot and the water pressure isn't great. The hostel also asks you to stay out of the common areas during cleaning times, but it's good to know they're cleaning!
Freedom Traveller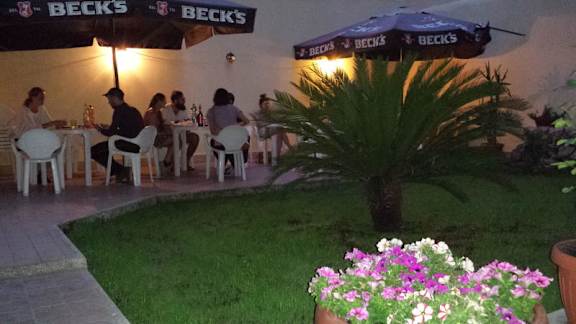 Do you have a favorite hostel that you would like to review? Let us know!