This is an absolutely wonderful hostel. So helpful and accommodating, right in the center of it all. Free dinners, free light breakfast. Clean bathrooms and showers and cozy quiet bedrooms. - Maya
What sets them apart?
This hostel really is a step above the rest. The beds offers lots of privacy, there are plenty of free activities, and the staff is excellent and responsive.
Hostel Personality
Who's staying here?
This hostel draws a younger crowd who's looking for a fun environment, but there's really no pressure to participate in the many activities so it's a nice place for everyone.
Insider Tip
The bunk beds are very high so most guests prefer the bottom bunk.
Black Swan Hostel Sevilla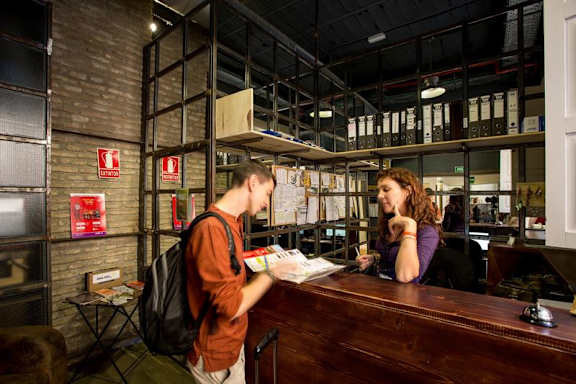 This is the sister hostel of
Black Swan Hostel in Barcelona
, and many guests feel this is the better of the two. The rooms are nice with comfortable and private beds. The staff is friendly, and the free activities are great! If you're hoping to meet other travellers, then this is a great place to stay. There can be a bit of a party vibe, but there's really no pressure to participate and the rooms stay surprisingly quiet if you want to keep to yourself.
The Facilities
Dorms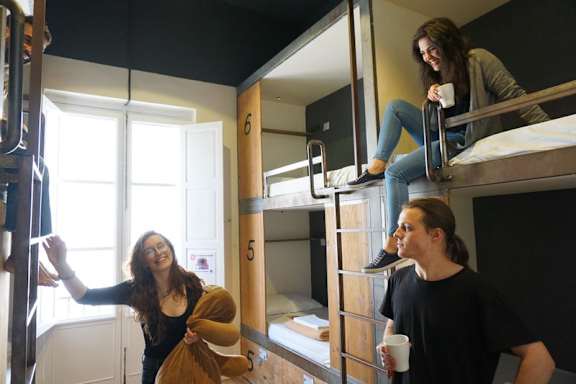 The dorms here are clean and comfortable. The beds offer a nice change from the basic beds you find a most hostels. They are custom built and slightly larger than your typical dorm bed. They offer more privacy, particularly on the bottom bunks and there are lights, outlets, and more. The top bunks are a bit high for some guests, but this also gives them a private feel.
The dorms sleep six or eight people with both co-ed and female only options available.
Private Rooms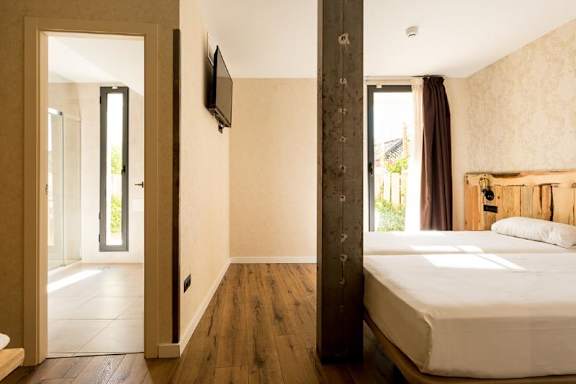 If you want the social atmosphere of a hostel, but prefer the privacy of a hotel, then the private rooms are a perfect option. They have twin, double, and even family style rooms available. The family style rooms sleep up to four people. Rooms have televisions and towels included.
Bathrooms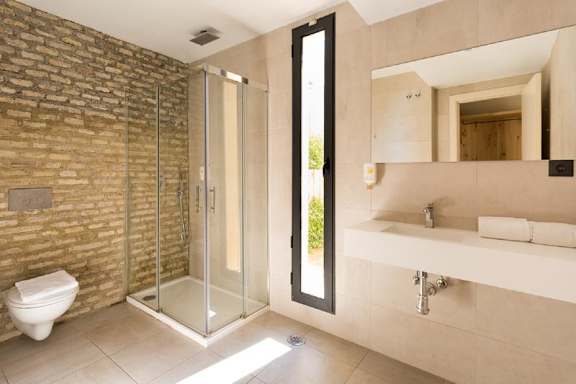 The private rooms all have en-suite bathrooms while dorm rooms share bathrooms. The bathrooms are clean, modern, and reliable with good water pressure and plenty of hot water.
Common Areas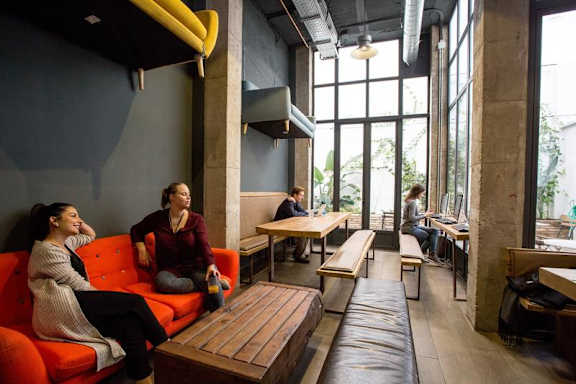 The common areas are the place to be if you want to relax on a sofa or find the strongest wi-fi signal. You can grab a drink from the bar and sit with other guests as you plan the next parts of your trip. Alternatively, grab a book or watch some television as you unwind from your day. There are tables and chairs where you can eat the food you prepared in the shared kitchen, or you can enjoy the group dinners that are offered by the hostel.
Outdoor Space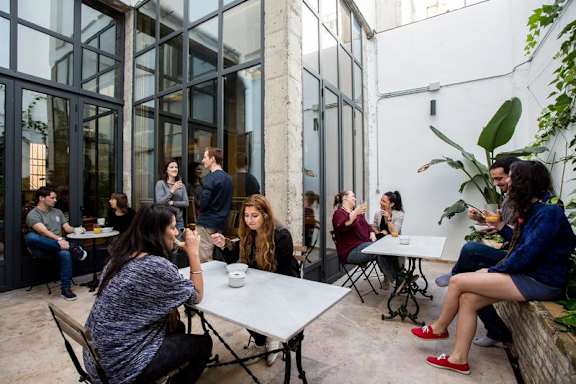 This hostel has a nice rooftop terrace as well as a garden patio where you can hang out with other guests or enjoy some food. There are tables and chairs so it's the perfect place to soak up some Spanish sunshine.
The Location
El Centro
What's Nearby?
Located in the historic heart of Seville, this hostel is convenient for visiting the many sights of the city. The neighborhood has a lot of charm and character with many local restaurants and shops nearby. In a leisurely ten minute stroll you'll be at the impressive Alcazar Palace. Also nearby is La Giralda Bell Tower and Seville Cathedral.
Nearby Transportation
From this hostel you can reach the airport in a twenty minute drive. You could also take the EA bus. If arriving by plane, take the EA bus and get off at the Torneo. The hostel is a ten minute walk away.
The train station is about a mile and a half away.
Activities
Black Swan Hostel has plenty of free activities for guests. There are regular group dinners, walking tours, and pub crawls out into the city. They'll also take groups out to flamenco dancing shows, which are tons of fun. If you're interested in learning to make paella, make sure you inquire about when their next cooking session is.
Amenities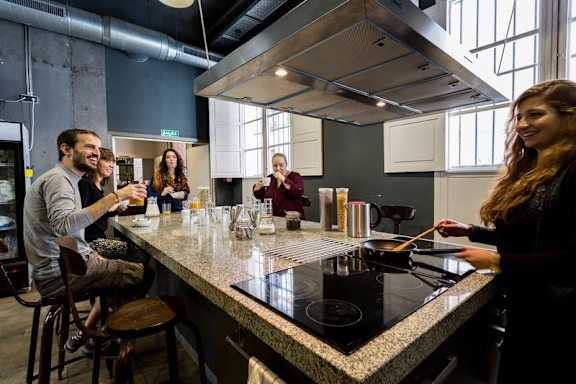 This hostel has many great amenities available to guests including laundry facilities, luggage storage, and all kinds of travel information. There's also a shared kitchen and wi-fi available (although the signal isn't always the best).
Staff
The staff here are great and very responsive to any concerns you might have. They're available 24 hours a day and despite the fun and energetic atmosphere, they're very professional and reliable. There are plenty of free activities that you can enjoy, but there's absolutely no pressure if partying isn't your style.
Heads Up
This is a favorite hostel of visitors to Seville, but some guests felt the bathrooms weren't as clean as they should be, and there weren't enough available for the number of guests. Other people complained that the kitchen was too small.
Black Swan Hostel Sevilla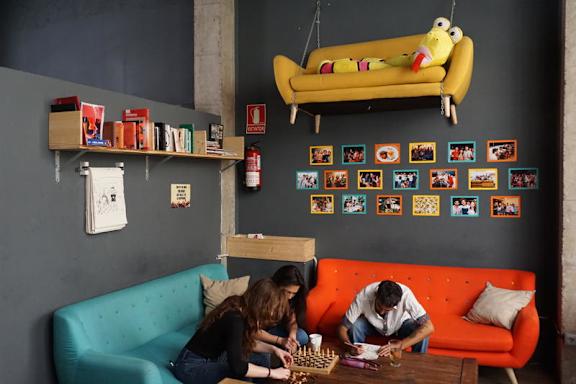 Do you have a favorite hostel that you would like to review? Let us know!