It's a very cute hostel that's really cozy. We were very comfortable with our stay. The staff was very friendly and helpful. The bathrooms were clean. The rooms and beds were clean. - Gerrick
What sets them apart?
This hostel's clean rooms, cozy atmosphere, and independent vibe make it a good option for visitors to Seville.
Hostel Personality
Who's staying here?
This hostel has a quiet atmosphere, so it's best for travellers who want to keep to themselves in a cozy and local setting.
Insider Tip
Check out the rooftop terrace. It's very impressive!
La Flamenka Hostel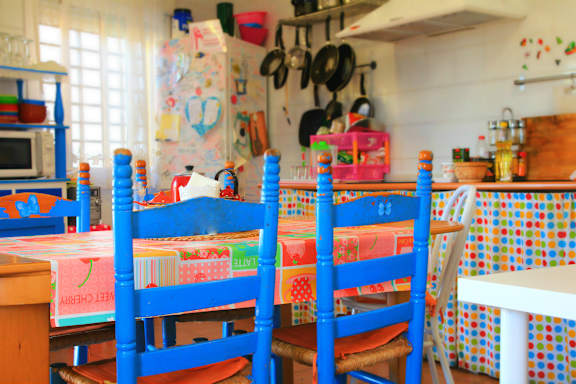 La Flamenka Hostel is a nice place to stay for an affordable price. It has the vibe of an independent hostel, so if you're hoping to stay somewhere local and avoid the big hostel chains, then this is a good option. The decor is nice, the rooms are large, and everything is kept very clean.
The owners and staff are helpful and knowledgeable. The atmosphere can be a bit quiet, which many guests enjoy, but others miss the social side of a more popular hostel.
The Facilities
Dorms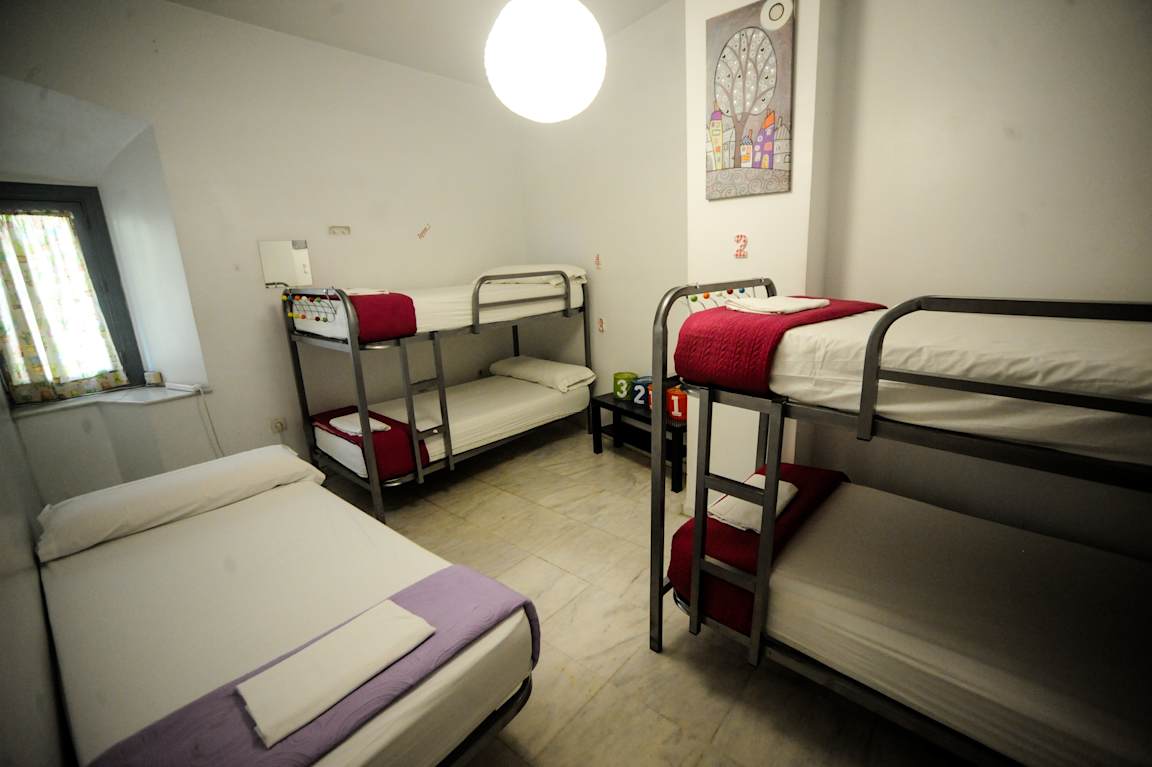 This hostel has dorms that sleep four, five or six people. There are both co-ed and female only rooms available. The rooms are surprisingly large and have bright decorations that keep things light and fun. The beds are metal and can be a bit shaky, but the pillows are very comfortable. The furnishings are simple and minimal, but the rooms are very clean.
Private Rooms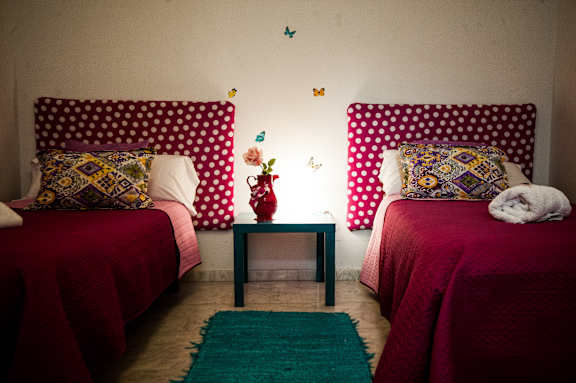 The hostel also has double, twin, and triple private rooms for guests who want a little space to themselves. The twin rooms have bunk beds but there are also rooms with queen sized beds. The triple room has one bunk bed and one twin bed. The rooms also use shared bathrooms.
These rooms have bright colors and simple furnishings.
Bathrooms
All of the rooms use shared bathrooms. While they feel a bit dated, they're kept very clean with hot water and good water pressure. There are plenty of bathrooms for the number of guests so you likely won't have to wait, even during peak times.
Common Areas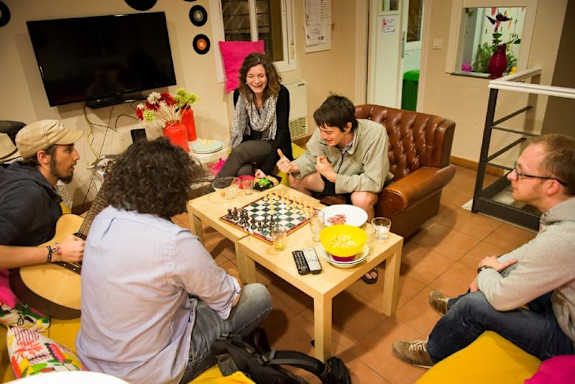 This cozy hostel has the feel of an Andalucian home. Guests will enjoy the living rooms with a television and the kitchen which they can use to prepare their own meals. All of the rooms are bright, colorful, and inviting, so you'll enjoy sitting down with a good book or planning the next part of your trip.
Outdoor Space
The outside terraces are a favorite part of this hostel. Like the rest of the hostel they're colorfully decorated with plenty of seating and shade. You can enjoy a cold drink from the bar and soak up the beautiful view. The drinks are reasonably priced and the atmosphere is unmatched.
The Location
El Arenal
What's Nearby?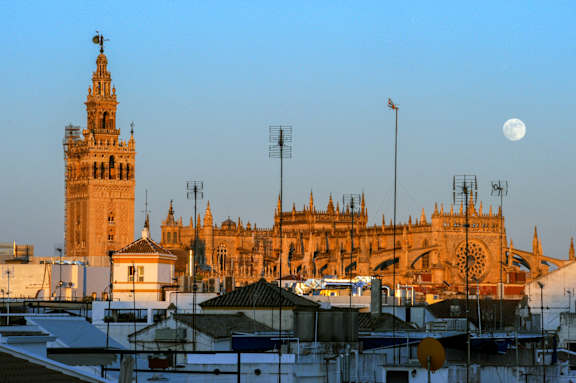 La Flamenka Hostel is located in the Arenal barrio. Nearby are plenty of bars and restaurants, as well as grocery stores where you can stock up on food to cook in the kitchen. The Cathedral is less than a ten minute walk away.
Nearby Transportation
This hostel is conveniently close to the bus station, which is located in Plaza de Armas Square. It's about a third of a mile, or a five minute walk away.
Amenities
This hostel has some nice amenities. There are laundry facilities, travel information, and bicycle rental available. The doors are secure and require a code to enter. There's also a small breakfast available in the morning for a couple of euros. The kitchen is a good option if you want something more substantial, but do note the kitchen closes through the night and opens again in the morning.
Staff
The owners and staff here are helpful and knowledgeable. They really go out of their way to answer any questions and take a lot of pride in the hostel, which is noticeable in how clean and cozy it is.
Heads Up
Many guests complain that the neighborhood is noisy, so it can be hard to sleep, so pack some earplugs. It can also be a bit difficult to meet people here, so if you're looking for more of a social atmosphere, you might want to check out another hostel.
La Flamenka Hostel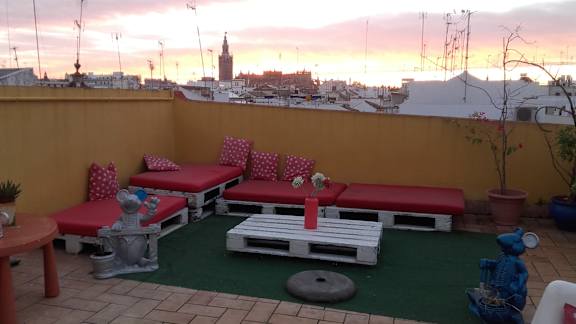 Do you have a favorite hostel that you would like to review? Let us know!