What sets them apart?
The Black Swan offers the perfect combination of fun and social activities with quiet rooms where you'll get a good night's sleep. The staff are wonderful and make sure the environment is welcoming and comfortable. Daily activities make it easy to meet other guests, and the small and cozy environment will quickly turn this hostel into your home away from home.
Hostel Personality
Who's staying here?
Everyone is truly welcome at this hostel. Most of the guests are in their early twenties, but you'll actually find travelers from all over the world, of every age, and every travel style. The staff does a great job making sure the hostel has an inclusive atmosphere so everyone feels comfortable during their time in Barcelona.
Insider Tip
Rent a scooter to get to the beach. It's the best way to get around town.
Black Swan Hostel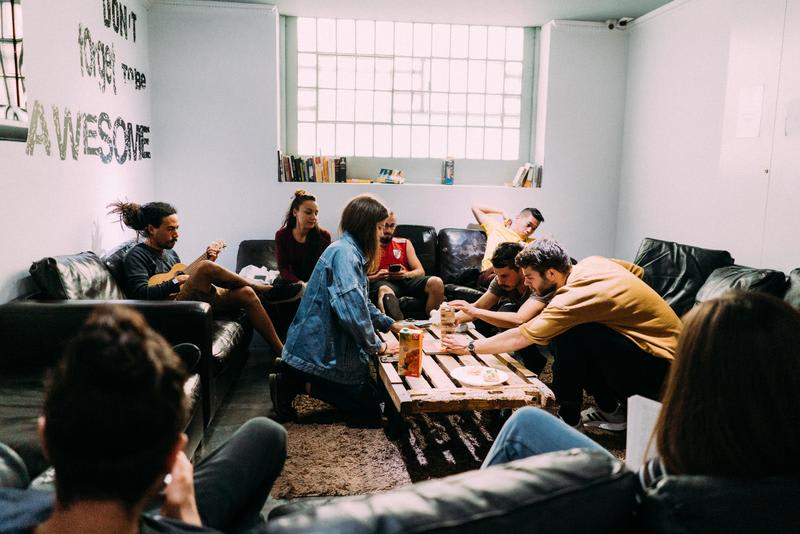 This is a small hostel with a comfortable, family-like atmosphere. It's not a typical party hostel, but there does always seem to be something going on. The Black Swan is all about the activities. The staff organize several activities every day so it's easy for anyone to get involved and meet new people. Whether you're a first time traveler or seasoned explorer, this hostel offers a refreshing experience with a great group of people. If you're looking for a diverse, welcoming, and inclusive place to stay, then this is the hostel for you.
The Facilities
Dorms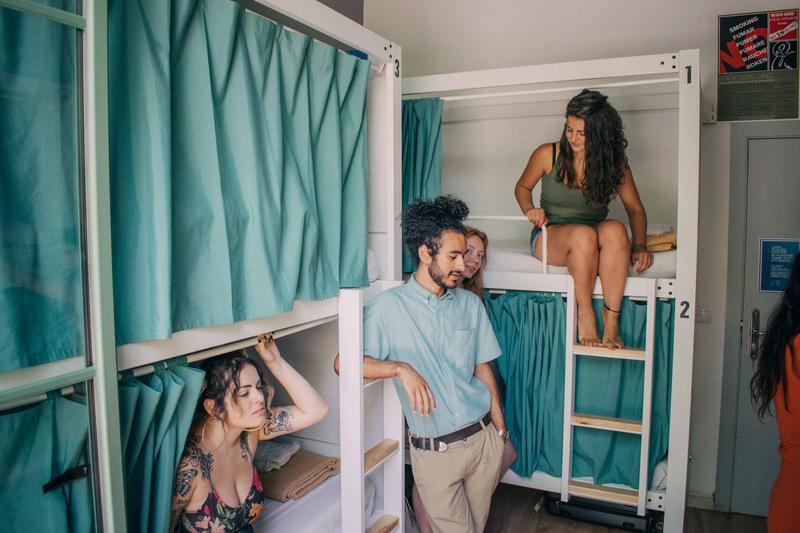 Twelve dorms are spread out over four floors in this older building that was renovated in 2012. Everything has been well maintained. Each dorm is a decent size, especially by European standards. Plenty of storage space is available for your luggage and each bed has its own curtain, plug, and reading light. The beds are comfortable and the air conditioning is reliable. The rooms are soundproofed and stay quiet at night, so you can be assured a good night's sleep.
The dorms vary in size and include three, six, eight, ten, and fourteen bed dorms. There are both co-ed and female only rooms (8 bed and 10 bed rooms) to choose from. Most rooms used shared bathrooms, although the 3 bed dorms have their own private bathroom. The beds are priced by size with the larger rooms being a bit more affordable, although not dramatically so.
Bathrooms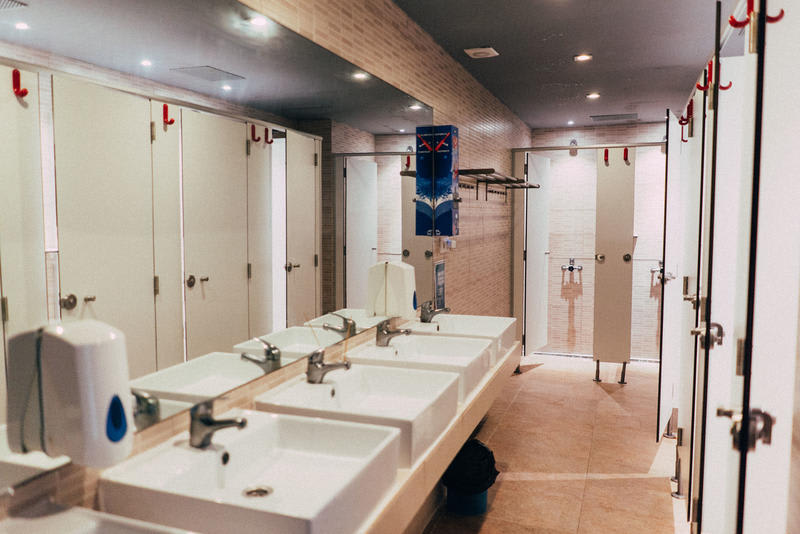 This hostel feels clean and modern, and the bathrooms are no exception. There are enough stalls for the number of guests, but do keep in mind that the toilets and showers are on separate floors. Otherwise, everything is reliable and in good condition.
Common Areas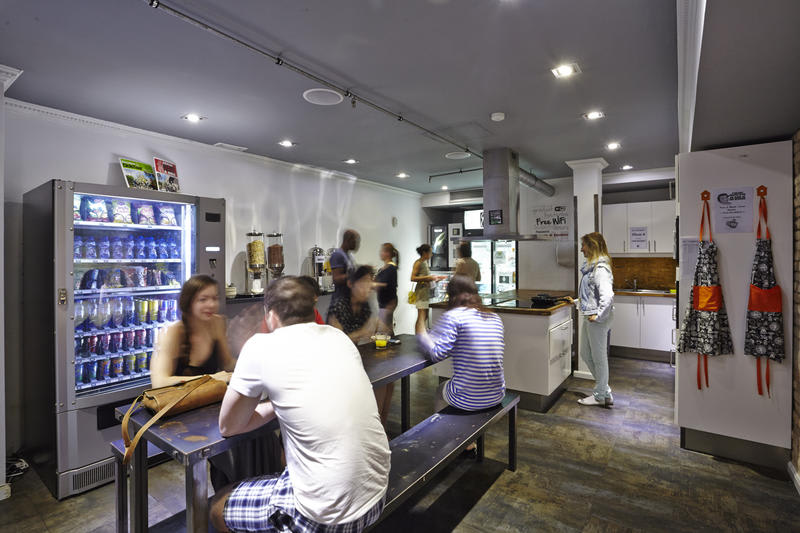 The Black Swan has great common areas where many guests enjoy hanging out. There are comfortable sofas in a television room where you can relax and chat with other guests. There's also a pool table that's popular with guests looking to have a good time, and wi-fi throughout the public spaces if you need to reconnect with friends and family at home.
This hostel also has a fully equipped shared kitchen. It has everything you could need to prepare your own meal, and many guests enjoy hanging out and cooking together. On occasion the hostel offers free group meals, but when they don't it's still fun to join the other guests and cooking a group meal together. In the mornings and evenings plenty of other people are around to socialize with.
The Location
Eixample
The Eixample neighborhood is where the old world charms of the Gothic Quarter merge into modern Barcelona. Here, many famous museums and attractions can be found, as well as plenty of restaurants, bars, shops, churches, and other sights. Public transportation in this part of town is very common, and the streets are laid out in an orderly fashion, so it's hard to get lost.
What's Nearby?
Just 800 feet from the Arc de Triomf and Plaza Urquinaona, this hostel is in a terrific location. It's about a ten minute walk from Placa de Catalunya, Las Ramblas, and the Borne and Gothic Quarter districts. The surrounding neighborhoods are home to many great restaurants, bars, and grocery stores. The beach is about a twenty minute walk away, too.
Other popular landmarks within a mile of the hostel include Tivoli Theatre, the Picasso Museum, Placa Reial, and Sagrada Familia.
Nearby Transportation
The closest metro stations are Urquinaona and Arc de Triomf, just 2 minutes on foot. Regular buses connecting to Girona Airport and to the Costa Brava coast leave from a bus stop located just 10 minutes away on foot. The Arc de Triomf railway Station is also very close (300m), and this can be used as a great transportation hub to get around the city or take day trips.
Activities
This hostel is all about the activities and every day you'll find something going on here. During the cooking lessons with the hostel's in-house chef you'll learn to make paella and sip Sangria.
They also offer nightly pub crawls that hit up some of the best bars and clubs around town. You can also participate in salsa lessons, flamenco shows, and occasional group dinners for guests. During the day there are twice daily walking tours around town. You can also book a trip the Magic Fountain in Placa Espanya. This hostel is full of energy and you won't be disappointed.
Amenities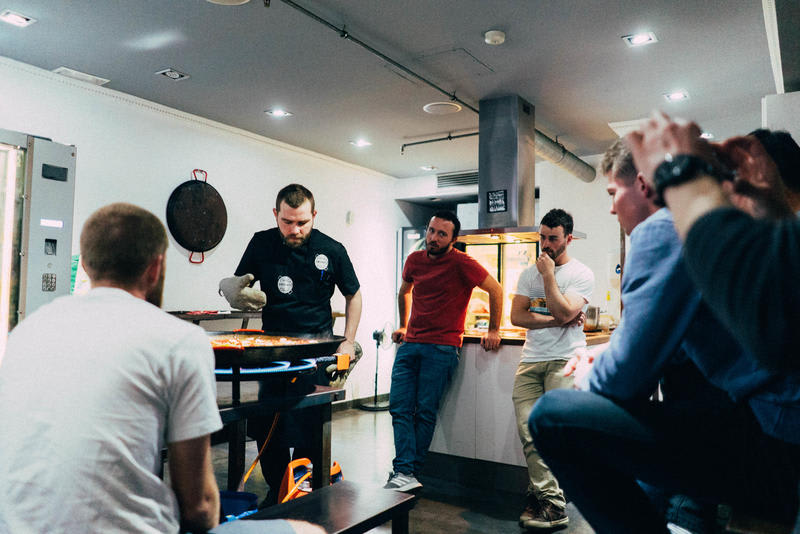 This hostel has all of the standard amenities including wi-fi in the public areas, travel information, and 24 hour reception service. They offer luggage storage if you need it and laundry facilities are on-site. They also are wheelchair accessible and have an elevator, too.
Every morning a simple breakfast of cereal, juice, and coffee is provided. On occasion the hostel will also provide a free group dinner as well.
Staff
This hostel has some of the friendliest and most helpful staff you'll find. They pride themselves in having an inclusive environment where everyone feels welcome and comfortable, and they go out of their way to make sure you have everything you need. Don't hesitate to ask for advice or suggestions on where to go, how to get around, or where to eat. From hosting regular activities for guests to regularly responding to questions or requests, the staff here really goes above and beyond.
Heads Up
This hostel isn't really a party hostel, so if you're looking for a place to party late into the night, this may not be your best option. However, It is a very social hostel where it's easy to make friends and stay active. But like any hostel, the atmosphere often depends on the current guests, so things can ebb and flow a bit. They welcome anyone so there can really be a diverse range of ages staying here.
Black Swan Hostel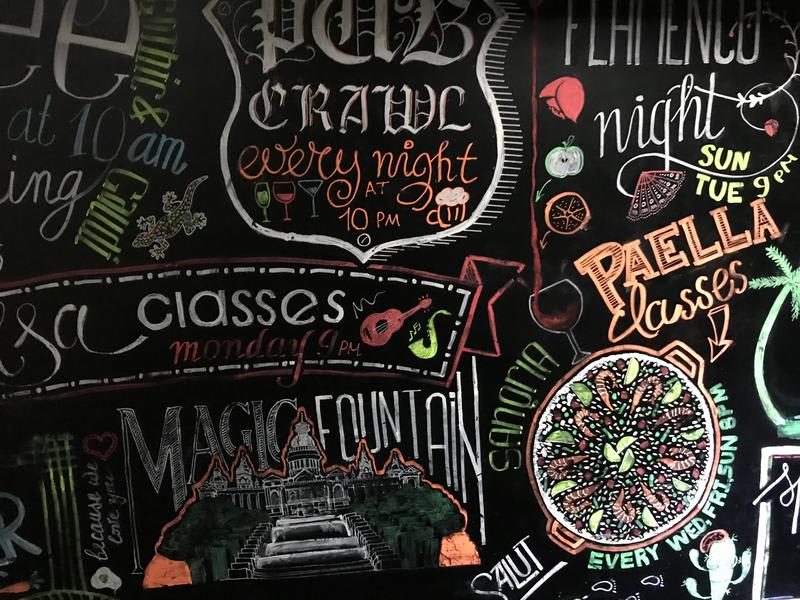 Do you have a favorite hostel that you would like to review? Let us know!