Port Elizabeth On a Budget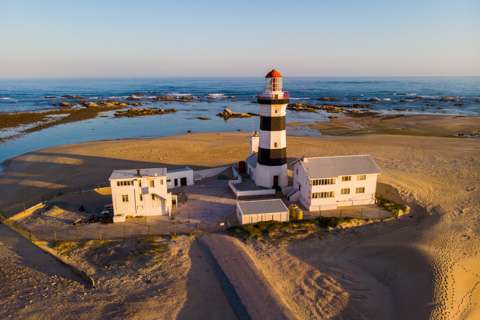 Located on the Indian Ocean coastline of South Africa, Port Elizabeth is a major sea port and tourist destination featuring a pleasant climate, opportunities for water sports, historical landmarks, wildlife areas, and clean beaches.
Sights
Situated on the Algoa Bay, many people find themselves passing through Port Elizabeth due to its location right along the Garden Route.  The route is a 300-kilometre stretch of the south-western coast of South Africa, extending from Mossel Bay in the Western Cape to the Storms River in the Eastern Cape. This makes the city a great stopping point to enjoy some beautiful beachfront. Hobie, Humewood, Kings, and Wells Estate Beach are the main swimming beaches, while Pollock beach is good for surfing.  There is also a wide selection of great restaurants that attract visitors as well.
For those interested in the history of the place, the Donkin Heritage Trail retraces the steps of the 1820 settlers who gave Port Elizabeth its start.  Wander through the city's historic center and admire Victorian landmarks that still stand today. The trail is a self-guided walk marked with a blue staggered line that runs past 47 places of historical interest in the old Hill area.  Maps are available from the tourism office in the Donkin Lighthouse Building, which is in the Donkin Reserve. 
Other cultural and historical attractions include the South Africa Airforce Museum, the Nelson Mandela Metropolitan Art Museum, No 7 Castle Hill Museum, and the Red Location Museum.
Neighborhoods
Many people experience the city by heading south along the 5km-long beachfront promenade crossing the Humewood and Summerstrand neighborhoods. Nearby are some of the best swimming locations in South Africa, which include Kings Beach, Hobie Beach, and Pollock Beach. This oceanfront strip is a hub of activity, with runners, cyclists, and ocean-lovers all enjoying the beachside views and ambiance. The area of the city known as Central is the museum and gallery district, harboring a creative community to match its display of public art.  Central is also the historic center of Port Elizabeth along with Richmond Hill, both featuring historic architecture like the Port Elizabeth Library, City Hall, and Opera House, as well as a collection of old Victorian homes.
Activities
Port Elizabeth offers a range of activities from beach-lounging, picnicking, and water sports to historic walks, museum-hopping, and sampling the many flavors of the area. The city is also a great basecamp for animal viewing.  Elephants and other wildlife, for example, can be found at Addo Elephant National Park and many privately-owned game reserves in the area, as well as marine life like dolphins, whales, and African penguins. Sea life can also be experienced at Bayworld. Other activities include hiking, scuba diving, surfing, sandboarding, golfing, and sailing.
Food and Dining
As a major city and tourist destination, Port Elizabeth has just about any food available, including sushi and other Asian fare, Mediterranean cooking, Portuguese dining, Indian dishes, steakhouses, seafood right from the Bay, and even Western favorites like pizza and other boardwalk food. Many restaurants even have views of the beach and oceanfront. Richmond Hill has a vast selection of restaurants. More generally, cuisine of South Africa is characterized by a combination of indigenous, Dutch, French, and Indian influences.  The indigenous side of things mainly consisted of harvesting fruits, nuts, bulbs, leaves, and other items gathered from wild plants as well as the hunting of wild game, though eventually domestic cattle were introduced as well as grain crops like maize.  Today, a staple meal remains mieliepap-a kind of porridge or polenta made from ground maize.  Meat also remains central to the South African diet with braai (barbeque) and biltong (dried & preserved) being the most common methods of preparation.  Beef, mutton, goat, and chicken are all found in South African dishes.  As far as foreign influences go, the Dutch brought spices like nutmeg and chili peppers as well as pickled fish and a variety of fish stews, the French brought wines and traditional recipes from France, and the Indians brought curry dishes, chutneys, and fried snacks, amongst other items.
Transportation
Port Elizabeth International Airport is the nearest source of air transportation, located just a few kilometers out of the city center, and has regular flights to Johannesburg, Cape Town, Durban, and other South African airports. For international travel, a greater range of flights are offered from O.R. Tambo International Airport in Johannesburg. The central train station operates daily inter-city trains to Johannesburg and Bloemfontein. Cape Town, Kimberley, Pietermaritzburg and Durban can also be reached by changing trains in Bloemfontein, as well as East London, Mthatha, and Grahamstown by various train changes. Additionally, the city is well-connected by bus, all major South African coach companies offering regular schedules to and from Port Elizabeth.