Using an eSIM for Cheap Mobile Internet Everywhere
eSIM: Your Ultimate Travel Companion for Seamless Connectivity
In today's fast-paced world, staying connected while traveling is not just a luxury but a necessity. Whether it's navigating unfamiliar streets with Google Maps, booking a ride with a rideshare app, finding the perfect accommodations, or sharing your travel experiences with loved ones, your smartphone is your trusty sidekick. And here's where eSIM, the digital alternative to traditional SIM cards, steps in to ensure you have an uninterrupted and hassle-free journey.
What is eSIM and How Does It Work?
An eSIM, or embedded SIM card, is a digital SIM card integrated directly into your device. Unlike traditional physical SIM cards, which require swapping when changing carriers or traveling internationally, eSIMs are incredibly convenient. They allow you to switch between mobile plans and access data services without the need for a physical SIM card swap.
The Benefits of eSIM for Travelers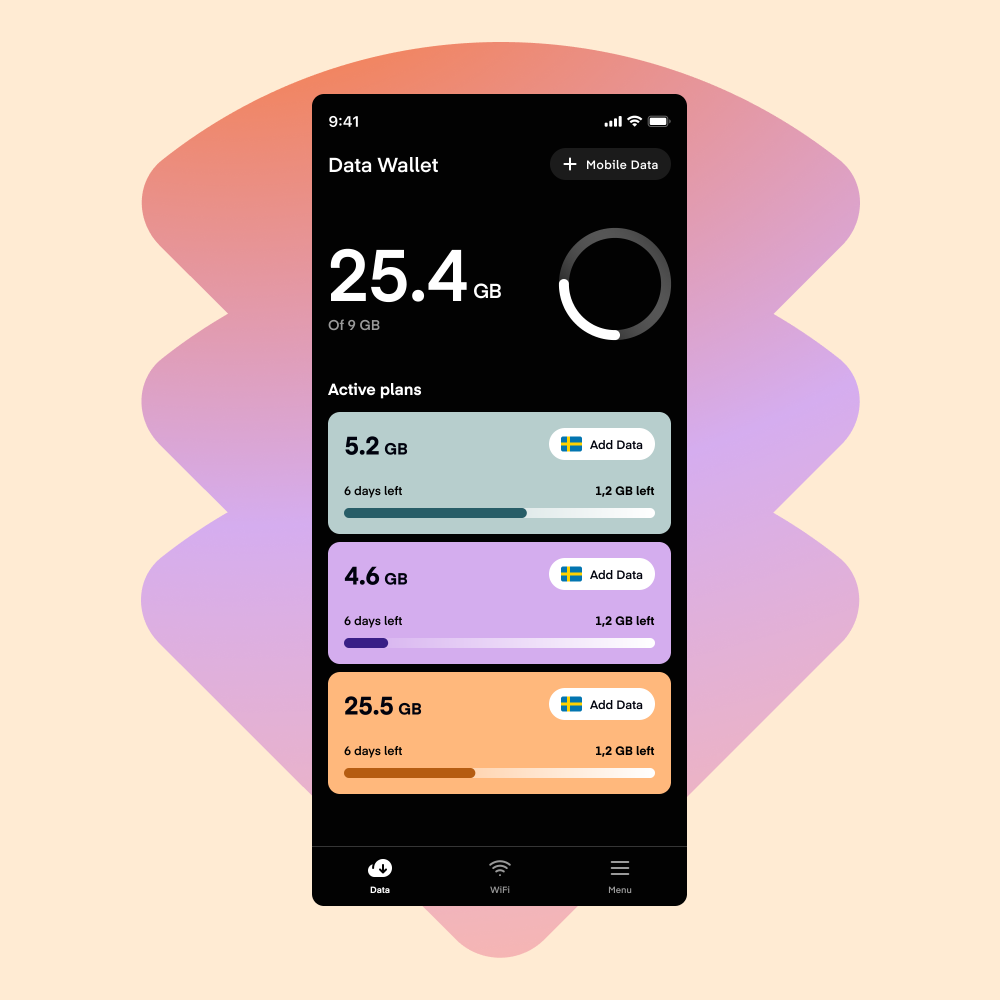 As a traveler, eSIM offers a world of benefits:
1. Unshackled by Borders
With eSIM, your smartphone becomes a global device. It provides access to mobile data in multiple countries without the hassle of purchasing and installing local SIM cards. Imagine arriving in a new country and instantly connecting to a local network without the fuss.
2. Simplified Setup
Activating an eSIM is a breeze. It typically involves scanning a QR code or using an app to add a new data plan to your device. No more long lines at foreign airports or navigating unfamiliar mobile provider stores.
3. Stay Connected Anywhere
Whether you're exploring a bustling city, relaxing on a remote beach, or embarking on an epic road trip, eSIM ensures you remain connected. Use it for GPS navigation, ride-sharing apps, translating languages, or sharing your travel experiences in real-time.
4. Cost-Effective Travel
Traditional roaming charges can quickly add up and be a significant travel expense. eSIM plans are often more affordable, allowing you to stay online without breaking your budget. Choose data plans that match your usage and save money.
5. Versatility
eSIM enables access to essential travel tools. You can use Google Maps to explore, book rides with ease, translate foreign languages, and access local information, all while staying connected.
How Much Does eSIM Cost?
eSIM pricing varies depending on the provider and the specific plan you choose. However, many eSIM providers offer cost-effective options designed with travelers in mind. For example, Instabridge, a prominent eSIM provider, offers a range of plans:
10GB Global Plan: Covers 117 countries and costs just $50.
10GB Europe Plan: Provides coverage in 42 European countries for $19.
10GB US Plan: Tailored for travel within the United States, priced at $14.
These plans offer affordability and flexibility, allowing you to select the one that suits your travel needs.
Where to Get an eSIM
Acquiring an eSIM is straightforward. You can visit the website of your chosen eSIM provider, such as Instabridge, to purchase and activate your plan. Additionally, you can download the Instabridge app where you can easily manage your eSIM plans, ensuring you have connectivity wherever your travels take you.
Conclusion
In a world where staying connected is essential, eSIM emerges as the traveler's best friend. It's about more than just connectivity; it's about the freedom to explore, navigate, and communicate with ease, regardless of where your adventures lead. With eSIM, you can bid farewell to the complexities of swapping physical SIM cards, costly roaming charges, and the anxiety of being disconnected in a foreign land. Embrace the convenience of eSIM and unlock a world of possibilities on your journeys. Travel without boundaries, and let eSIM be your trusted companion on every adventure, ensuring that your experiences are filled with uninterrupted exploration and a seamless digital connection.