The idea of staying in a hostel conjures up different ideas for different people. Some travelers love hostels and would never stay anywhere else, while others have the idea that hostels are some sort of grimy disheveled place for people that need to shower more often. For those that have a negative view of hostels, we're willing to bet that they've never actually stayed in one.
For those travelers that want more luxury and can't stand the idea of being with other guests, hostels are a big hurdle to overcome. And did you ever see Quintin Tarantino's movie, Hostel? That didn't paint a pretty picture. But fear not, nothing could be further from the truth! After all, hostels are often extremely safe. And if you're a little squeamish about the idea of sharing a dorm room or a bathroom with others… well, that part is actually optional at many hostels. Because the truth is, if you want, you can have your own room while still benefiting from all of the social experiences and affordable prices that hostels offer.
So, what makes hostels different, anyway?
While many hostels can be different, the one factor that ties them all together is their social and community vibe. Most hostels have dorm rooms where guests share rooms and often bathrooms, too. (Many hostels also offer private rooms and bathrooms as well.) These dorm rooms create a fun and social atmosphere where guests can chat about their travels, make plans together, become friends, and learn about other cultures. Dorm rooms often range in size from 2 or 3 beds all the way up to 20 beds or more. But don't worry, the vast majority of hostels have dorms that provide somewhere between 4 and 8 beds, so it's not total chaos.
The other great part of hostels is that they usually have some sort of shared common spaces where guests can gather, relax, have a good time, and get to know one another. In some hostels this might be a large living room with a TV, while in others it might be a bar or restaurant area. Many hostels also have kitchens that guests can use to cook meals, and spacious dining room areas for guests to enjoy their meals.
Many hostels, especially active ones in Europe, Asia, and Australia, provide organized activities for guests, too. Whether it's a pool party, a pub crawl, a group dinner, or a walking tour of the city, these are the types of activities that you won't find at a typical hotel. All of these events help the guests become friends and create that special community atmosphere that you just can't find at any other type of accommodation.
But, are they clean?
If you're worried about cleanliness and luxury, fear not. Many hostels these days are new, modern, renovated, and well organized. The cleaning staff of most hostels works hard every day to keep everything clean and sanitary in just the same way as they do at typical hotels. Kitchens are also often quite modern and clean, the common spaces are comfortable, the furniture is usually new, and the staff is often quite attentive to anything that might go awry. In fact, at a hostel, you're much more likely to get personalized service from the managers than at a larger hotel. Most hostels are small, so the managers and staff get to know their guests and take pride in their establishment!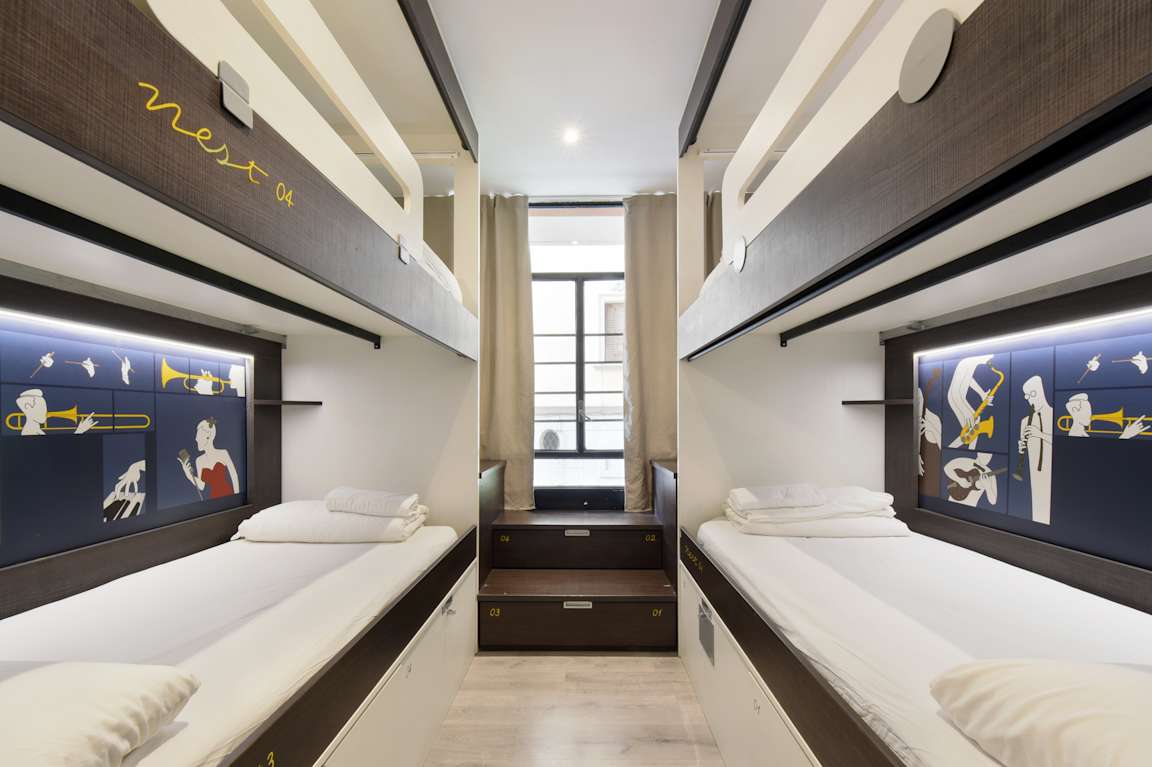 Plenty of Benefits
We've already hit on some of the benefits of hostels: the social atmosphere, new friends, kitchens where you can cook... but let's touch on even more.
First of all, the price is one of the main attractions. It's no surprise that budget travelers flock to hostels because of the low prices. If you're sharing a room and a bathroom, obviously this means that the overall price of a room can be much lower than a typical hotel. And while the price draws travelers into the hostel, they end up staying for all of the other benefits, and then enjoying them so much that they become hooked on hostels for all of their trips.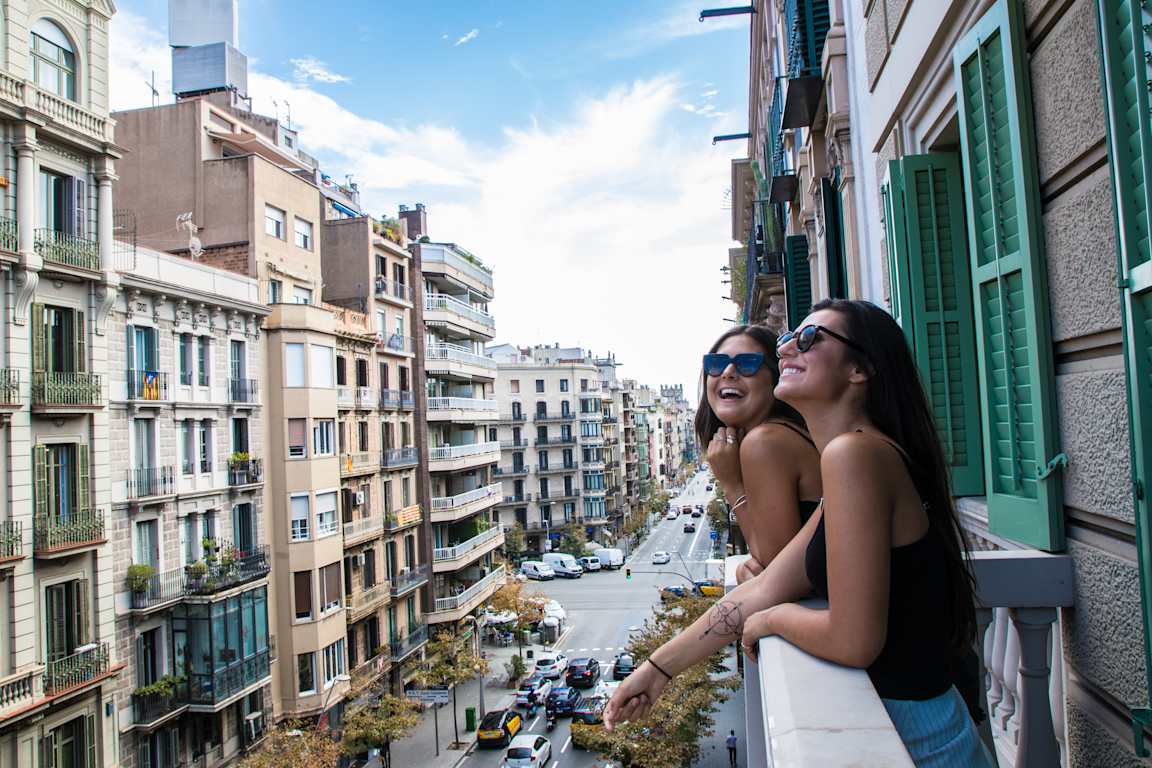 Hostels are often in great locations. As hostels are sometimes smaller than normal hotels, it's fairly common for a smaller building or group of apartments to be turned into a hostel that is situated right in the middle of a city. What would normally be a prime location at a much more expensive price is now a budget-friendly and very convenient hostel.
The staff treats you like family at many hostels. We hinted at this before, and it's very true of those hostels which are run as a local small business by just a few people. Sometimes the managers are a married couple making a living for themselves, while some are younger travelers themselves looking to establish themselves in a business they love. Either way, the smaller and more personal size means that you'll get the attention you want if you're looking for advice or have a problem. Every day we're hearing stories of a traveler that lost their passport, needed a dentist, or became sick while traveling - and the hero of the story was often the person working at the hostel who was there to help with everything they needed.
Hostels often have private rooms. If you're concerned that a dorm room is not enough privacy for you, or if you're traveling as a couple or a family, you can stay in a private room (often with a private bathroom) and still enjoy all of the other benefits offered by the hostel.
Different Personalities
Those travelers that stay at hostels often know that every hostel can have a unique vibe and personality. It's usually a good idea to know what you're getting into beforehand so that you can have the most ideal experience.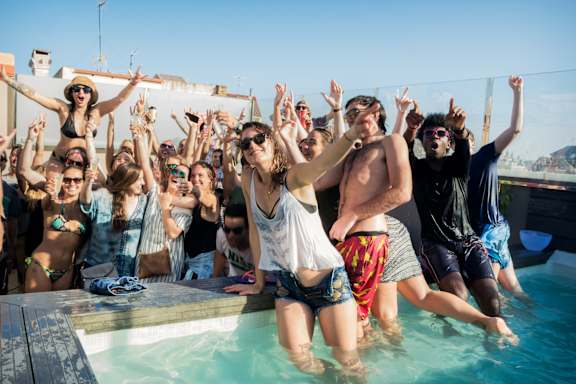 Some hostels are "party hostels" where everyone stays up late drinking at the bar, or comes back from the bar to continue the party through the night.
Other hostels are more relaxed, yet still very social. These are the places that might offer a group dinner every night, a walking tour every day, yoga classes, surf lessons, and more. While there's no pressure to participate, many guests get involved to the point where they make travel plans together or even become lifelong friends.
Some hostels are quiet and make for a great place for those travelers that just want to explore a city on their own. Guests at these hostels will chat with fellow guests but find the overall environment more relaxing and private.
Some hostels are better for families, and others are better for younger travelers such as those in their 20's. The overall level of noise and activity may be different for each hostel, and it really depends on what you're looking for.
But no matter what your travel style is, there's a hostel that will match it.
Where can you book a hostel?
While it's not always required to make a reservation, it's often recommended so that you can get exactly what you want at the right price. Often, it helps to read online reviews, check out the photos, and compare prices.
We recommend HostelWorld because of their enormous selection across every region of the world, as well as a huge number of guest reviews, photos, and great prices.
We also have a personalized hostel search here on our website. It's still in work as we add more and more cities to the search results, but in the meantime you can currently use it to search for many places in Europe. Just plug in your travel styles and the best hostels for you will appear.
Finally, we offer a number of recommendations for hostels in various cities around the world. For example, you can read our suggestions for the best party hostels in Prague, the Haka Lodge hostels in New Zealand, hostels in Patagonia, or hostels on the island of Phuket, Thailand.
Hopefully we've shown you that hostels are actually a fantastic way to experience a destination as well as meet up with other like-minded travelers. Give it a try and we're confident that you'll have a good time - and save money, too.
Happy Travels!