The Best Airbnb Beach Condos and Resorts in Sunny Isles Beach, Florida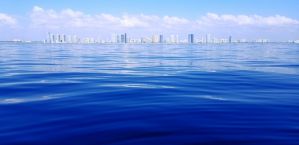 We have researched the best beach condos and resorts in Sunny Isles Beach, Florida based on the location, ratings, and personal experiences in the area. If you're looking for a vacation rental, Airbnb rental, or beach condo, then all of these properties are terrific options. While some are more expensive than others, all of these places are either right on the beach or within just 2 or 3 blocks of the beach. Most of them have full kitchens and other amazing amenities such as swimming pools, gyms, and balconies with beautiful views.
Sunny Isles Beach is just north of Miami Beach, so you're close to everything Miami has to offer such as world-class restaurants, terrific shopping, and of course the active nightlife and bar scene. Sunny Isles itself has a number of great restaurants that are all affordable, delicious, and convenient to all of these vacation rentals, too.
Where are the best places to stay in Sunny Isles Beach?
Sunny Isles Beach
,
Florida
Wow! This gorgeous beachfront condo has 3 bedrooms, an amazing kitchen, mind-blowing views, and luxurious high-end touches that more than justify the price. The decor is stunning, modern, and clean. The fully-equipped modern kitchen has everything you need to cook your own meals. And with plenty of seating at the counter and the large table, everyone will have room to enjoy the meals. The kitchen and dining area are open to the spacious living room with comfortable seating and a TV. The huge balcony looks directly out onto the ocean, too. The bathrooms are elegant with a modern tile decor, and the master has a bidet. Laundry is included, too, as is Wi-Fi, a gym, valet parking, and other amenities.
Sunny Isles Beach
,
Florida
Up to 6 people can stay in this 2-bedroom apartment with a wraparound balcony and amazing ocean views. The kitchen and living room area is luxurious, as are the bedrooms. Cook all of your meals in the ultra-modern fully-equipped kitchen, or head out to the nearby restaurants and bars. The overall decor of this apartment is stunning. The new and luxurious bathrooms are top-notch with high-end fixtures. This vacation rental also has a den with a desk and work area. But you'll probably just spend all of your time on the balcony anyway, which has views up and down the beach, and can be accessed from the bedrooms in addition to the living room. The building also offers a pool, gym, game room, lounge, kids play area, and more.
Sunny Isles Beach
,
Florida
Here's a great 1-bedroom condo with a fully-equipped, spacious kitchen and nice views. The resort is located right on the beach and close to restaurants and shops, so this vacation rental is in a perfect location. The comfortable bed, along with the nice living room and kitchen area are perfect for a couple or a small family. The kitchen is modern and well appointed. The resort also has a pool, hot tub, laundry, a gym, Wi-Fi, and other amenities, too.
Sunny Isles Beach
,
Florida
Located just a few minutes' walk to the beach, this 1-bedroom condo sits on the intercoastal waterway side of the island with balcony views looking over the water and out into the city. The sunset views are terrific from this height. The condo has a large and fully-equipped kitchen with all of the appliances you need to cook, plus a blender, coffee machine, and more niceties. The bathroom is modern and clean, too. The building has a pool, gym, pool bar, parking, BBQ, and more. This vacation rental sleeps up to 4 people in the bedroom and with the pullout sofa, so it's great for a family or a couple looking for a fun trip to the Miami area.
Sunny Isles Beach
,
Florida
This affordable beachfront studio condo has a terrific location and a surprising set of amenities. With room for 4 people in two large beds, along with a small yet fully-equipped kitchen, this is the perfect place for a couple, small family, or group of friends looking for a vacation rental on their next beach trip. The kitchen has a fridge, stove, oven, microwave, sink, and dishware. The bathroom is modern and kept very clean, too. And with a great pool, gym, amazing views, Wi-Fi, and laundry, you'll have everything you need.
Sunny Isles Beach
,
Florida
Located in the same Ramada resort as the previous condo, this unit has a better oceanfront view and a more modern kitchen. This resort high-rise building has plenty of amenities as previously mentioned, including a great pool, hot tub, pool bar, gym, steam room, and a lobby with several convenient restaurants such as a pizza place, cafe, and convenience store. The two queen sized beds are great for a couple, group of friends, or small family.
Share This Article
Budget Your Trip

Budget Your Trip
is all about finding out how much everything costs so that you can travel cheaper and longer. With
average daily travel costs
that are calculated from the budgets of real travelers, you can find out how much money you need to plan your next adventure. On this website you can also find travel advice, accommodation reviews, and activity suggestions.
More Accommodation Options
Check out other places to stay in amazing destinations around the world.
Pin This Page
Some of the links on this website are sponsored or affiliate links which help to financially support this site. By clicking the link and making a purchase, we may receive a small commission, but this does not affect the price of your purchase.