Located right on the ocean, Palm Beach is a long and skinny barrier island is home to a variety of places to stay such as houses, condos, apartments, and more. Because the island is not very wide, all of these places are very close to the beach. If you're looking for somewhere affordable to stay on Palm Beach Island, we have researched the best Airbnb vacation rentals for your next trip. So, let's get started!
Condos and Houses on Palm Beach Island
With a variety of places to stay, it can be hard to choose. Below are our favorites.
The Sunset 34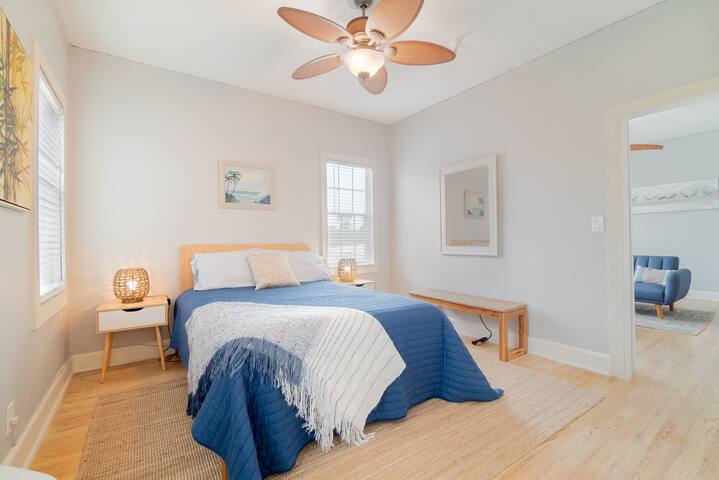 This terrific 1-bedroom condo has a full kitchen, a comfortable living room, and a relaxing bedroom. Located just 1 block from the beach, this is the ideal place to stay for a small family or a couple visiting Palm Beach. The kitchen is updated and has all major appliances so you can cook all of your meals. The furniture is modern and well appointed, too. You'll also find some nice seating areas outside the condo in the building, too. This is a gem!
The Sunset - Sun Kissed 1BR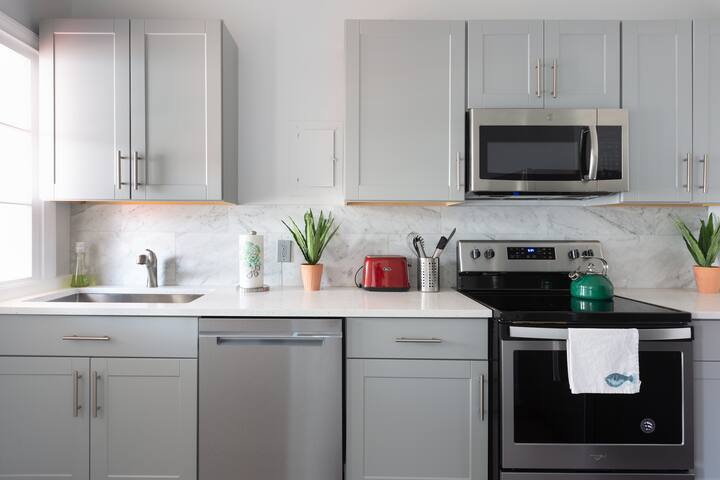 Similar to the previous condo, here's another 1-bedroom in the
Sunset
building that is just 1 block from the beach. This condo is also recently renovated with a modern, fully-equipped kitchen, luxury bathroom, and comfortable furniture. The owners have obviously put a good bit of work into this place, and it shows. Check out the photos!
Palm Beach Bungalow - 2BR with Pool
With room for up to 5 people, this nice 2-bedroom house has a pool in the back and a fully-equipped kitchen. You'll be able to cook all of your meals here if you like, or bring back takeout from the nearby restaurants. Located just 1 block from the ocean, this is a fantastic place for a family or a couple. The master has a large king bed, and the entire place is kept clean and neat.
Charming 1BR Beach Apartment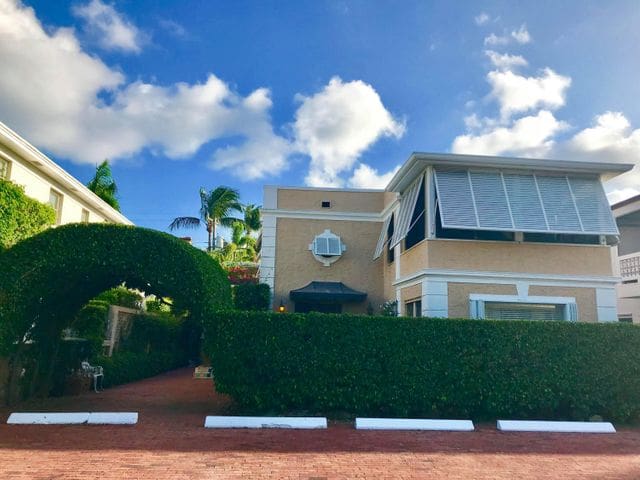 This fantastic 1-bedroom apartment has plenty of great amenities and is very close to the beach. The fully-equipped kitchen has everything you need to cook. The upper level deck has nice views looking out into the neighborhood so you can enjoy the warm Florida weather. It's simple but affordable, and perfect for a couple looking for a beach vacation.
Historic Palm Beach Hotel Condominiums
Each unit is individually owned, so various styles of decor and levels of luxury are available. Some rooms are romantic and elegant, some are modern, and some are whimsical and colorful.
All of the vacation rental condos listed below on Airbnb are studio or 1-bedroom apartments with a
kitchenette
(not a full kitchen). They have mini-fridges, microwaves, and sinks. They also have private full bathrooms, queen sized beds, and some also have small sitting areas or even separated bedrooms.
No matter which you choose, you'll love the location, amenities, historic atmosphere, and attention to details that the owners have with their vacation rentals.
Premium Oceanview Terrace
This particular condo is special because it sits on the upper level of the building and has a terrace with nice views. The interior is nicely furnished with modern furniture and a clean aesthetic. The bathroom has been recently renovated with luxurious touches, too.
Hemingway Garden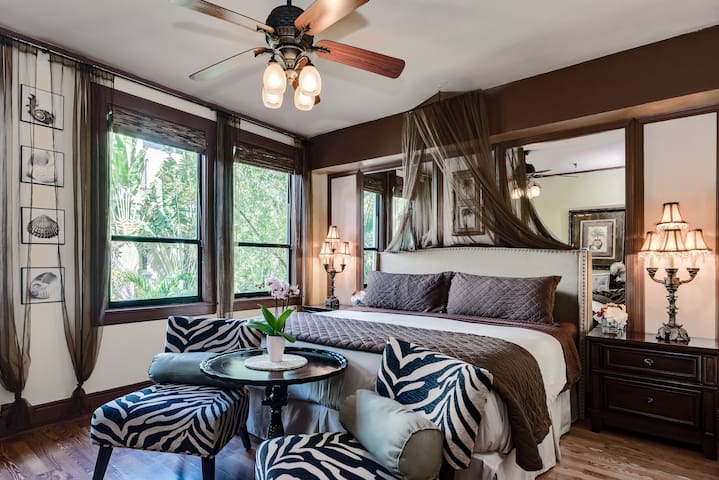 Here's an elegant and romantic room with luxurious touches that is perfect for a couple looking to escape for the weekend (or longer). They are also throwing in a free breakfast, too.
Bright Condo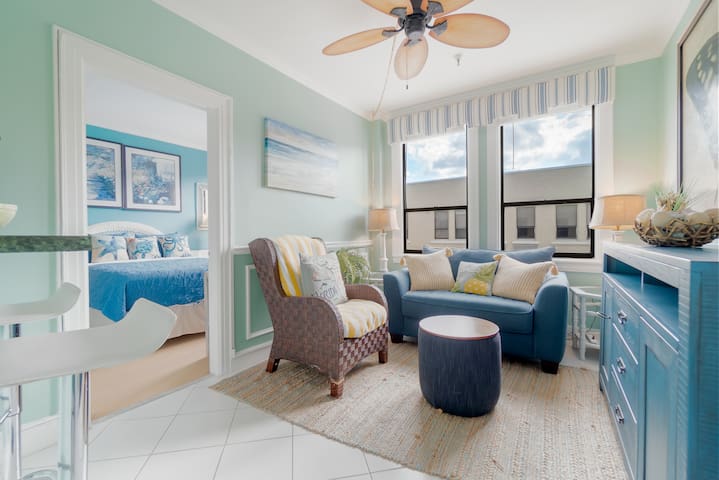 This bright and spacious vacation rental is one of the units with a separate bedroom. It's beautiful, bright, and light.
Tropical Keylime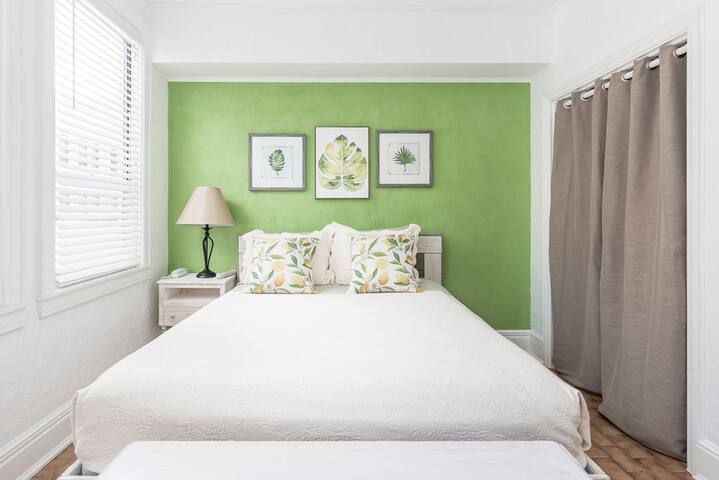 We love the colors of this one, it's happy, relaxing, and fun.
Terrazzo Tropicale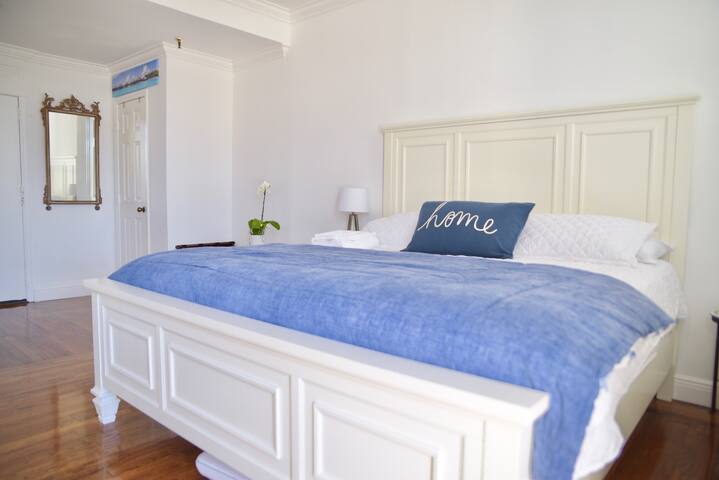 This particular unit also has a terrace off of the main room, so you can relax outside with your coffee.
The Lilly Pad
Pink is the theme here. It also has a king-sized bed and a nice seating area, as well as an updated bathroom.
Bamboo Bungalow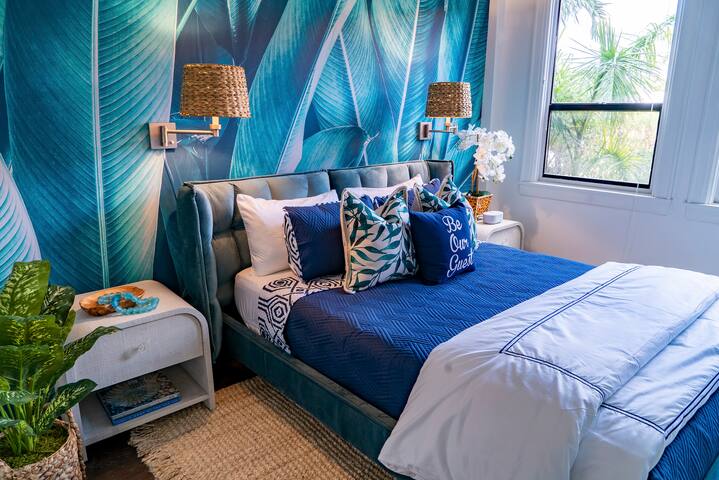 Here's another well designed unit with a separate bedroom, so you have a living room to relax in as well as a comfortable bed.
Cary Grant Suite
This one is special because it is one of the condos with a separate bedroom. Tastefully decorated and very comfortable, anyone could relax here.
Happy Travels!