Cocoa Beach, Florida has plenty of perfect places to stay for a couple looking to get away on a romantic trip to the beach. With so many smaller 1-bedroom condo rentals and beach cottages, Cocoa Beach has plenty of options. We have assembled a list of the best places to stay for couples on Airbnb for your next trip.
While you're in the area, don't miss the terrific restaurants, the fun activities on the boardwalk, the kayaking and paddle boarding trips, or the chance to get up close to a manatee. All of these experiences, coupled with a relaxing and cozy place for just the two of you will make for the best romantic trip you've ever experienced.
This article is part of our series covering the Best Airbnbs and Vacation Rentals in Cocoa Beach, Florida.
Bali Bungalow - A Beach Rental for Couples
Here's a gorgeous, cute, and relaxing 1-bedroom bungalow-style beach apartment located oceanfront. The fun decor is beautiful and comfortable. The kitchen is high-end and fully stocked with everything you need to cook all of your meals, including a gas stove and new appliances. With an open-concept layout, the kitchen flows into the spacious living room which has nice sofas and a good TV. The bathroom is also modern and clean. The bedroom is romantic with a large bed, and there's another TV here as well. The walk to the beach is through a nice garden area, too. And not only are you right on the beach, you're also just a short walk to nearby shops, restaurants, and activities!
The Surf Shack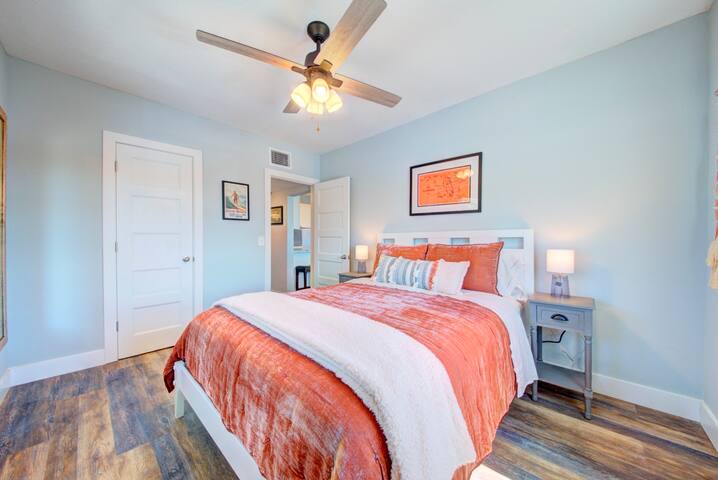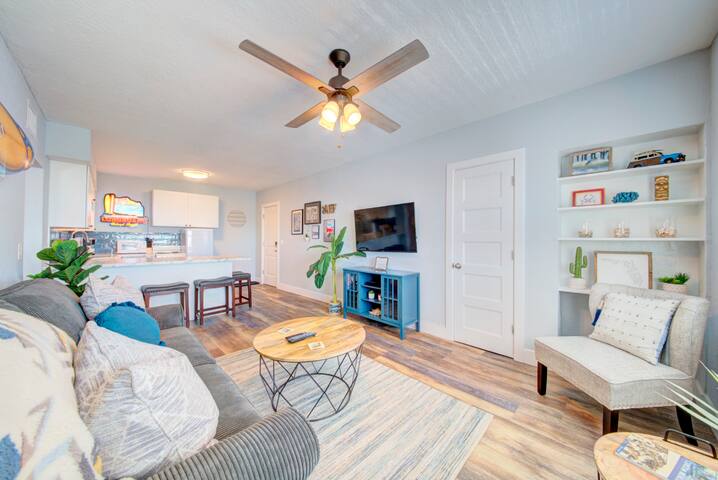 Gorgeously renovated and remodeled, this 1-bedroom apartment/condo would be perfect for a couple because of it's nice furnishings, great location, and relaxed atmosphere. You'll have ocean views from the windows of the bedroom and living room, as it's just a short 1-block walk down to the beach. The beautiful kitchen has new countertops, updated appliances, and a stylish decor, so you can cook all of your meals in style. Or, just stroll right outside to the numerous shops and restaurants that are all steps away from this vacation rental. It's the perfect spot for a week full of date nights in town and relaxing at the beach during the day, or experiencing the activities such as finding manatees and visiting the rocket launchpads.
Starfish Cottage 1-Bedroom Condo
Here's a cute and affordable 1-bedroom apartment that is located on the ground floor of an oceanfront condo building. You can slide open the large glass doors and then stroll right out onto the beach after a romantic night listening to the waves. The interior is decorated nicely, and the modest kitchen has everything you need to cook your meals for a fun trip at the beach.
Cocoa Beach Retreat - 1-Bedroom Beach Rental
Perfect for couples, this
affordable
1-bedroom beach condo rental is located just across the main road from the ocean. With clean, well designed modern upgrades, it's a very comfortable and romantic place to stay in Cocoa Beach. The kitchen is modern and has everything you need to cook. The bathroom is also clean, modern, and well designed. Laundry, Wi-Fi, towels, beach chairs, and other niceties are included.
Sandcastles 6th Floor 2-Bedroom Condo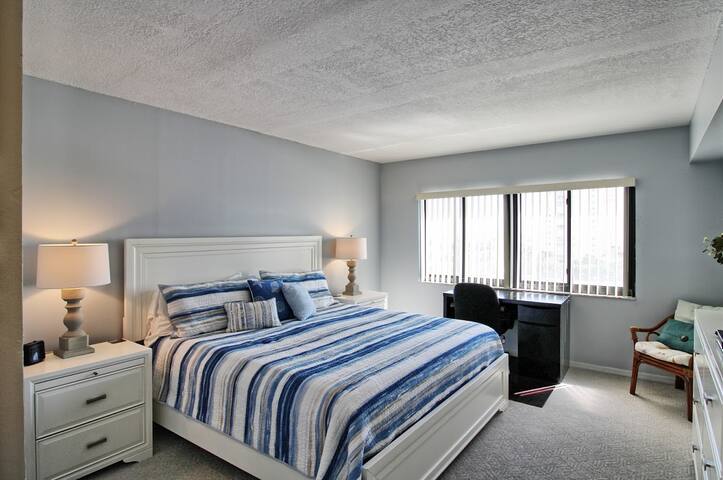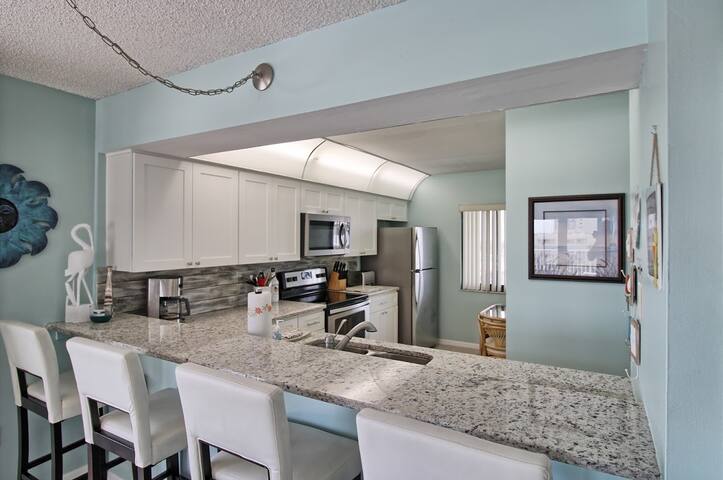 Part of the Sandcastles resort complex which sits oceanfront and has a pool, this affordable 2-bedroom beach condo has nice features and an updated kitchen. It's located on a high floor so you get plenty of natural light, and offers a long list of nice amenities for your romantic stay at the beach.
Loonie Bin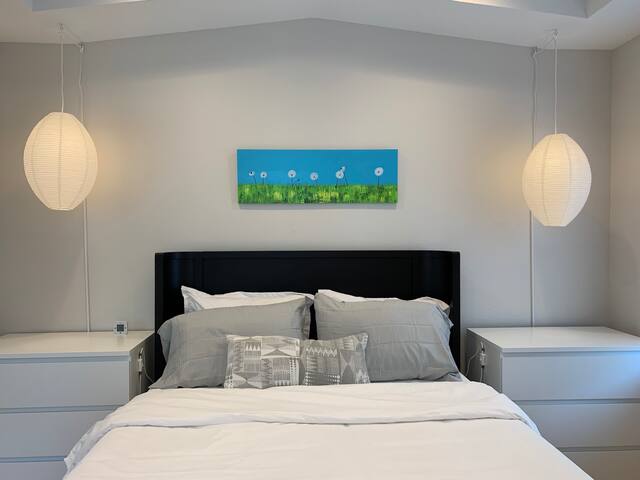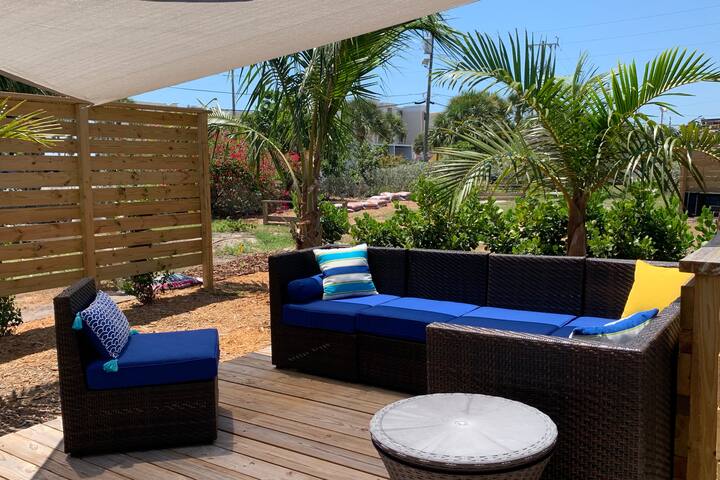 Here's a gorgeous, updated
2-bedroom
beach house which has been recently renovated and sits one block from the beach. This is perfect for a couple because it isn't too large and has an affordable price for a trip to the beach. Inside you'll find a very tasteful design with a brand new kitchen (everything you need to cook) along with modern and trendy, yet comfortable furniture that sets a welcoming and relaxing vibe. The bathroom is also updated and looks like it came out of a design magazine! In the back you'll be able to lounge on the covered patio, cook with the BBQ grill, and use the outdoor shower when you come back from the beach. The location is amazing, as you're so close to the beach and also several restaurants and shops are just a few minutes away on foot. Wi-Fi, parking, a work space, and more niceties are included.
Happy Travels!