Cashiers and Lake Glenville: The Best Cabins, Lake Houses & AirBnBs for Families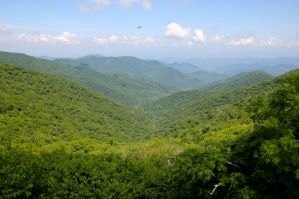 The town of
Cashiers, NC
makes for a fantastic mountain getaway when you're tired of the daily grind and need a family escape. The cool air, the mountain views, and the nearby lake are all part of the appeal. Speaking of the lake, just north of town is
Lake Glenville
, a large lake which is great for swimming, boating, fishing, and watersports. So in Cashiers you can have the best of both worlds with a quaint mountain town full of restaurants and shops along with the relaxing lake lifestyle that the whole family will love. And we haven't even mentioned the nearby hiking trails and other outdoor activities yet.
Plenty of vacation rentals, rental houses, and AirBnBs are available both in the town of Cashiers and on Lake Glenville. Most of these are houses and cabins large enough for your entire family, while some are condos and apartments that still have plenty of space but are within a short walk to everything in town. You can easily find a place with a kitchen, multiple bedrooms, and plenty of space to relax. And we've included plenty of places right on the lake, too.
What are the best places to stay in Cashiers and around Lake Glenville?
Contents: Mountain Retreat | Blue Canoe | Luxurious Lake Glenville Compound | Glenville Lakefront Apartment | Glenville Lakefront 3BR | Glenville Lakefront 4BR | Renovated Lakeview House | Stream Side Cottage | Almost Heaven
This picturesque 2-bedroom apartment in a log-cabin style building has plenty of great amenities along with a fantastic location right in the middle of town. A decorative wood-burning stove in the corner, along with a quaint spiral staircase and a nice large bed will have you feeling very relaxed and comfortable. The building is within walking distance to all of the shops and restaurants in town, including the brewery next door.
This gorgeous cottage has 2 bedrooms along with plenty of open space for everyone. The large and renovated kitchen and living room area is the perfect spot to relax. The large outdoor deck area has great views of Cashier Lake and the mountains in the distance. The bedrooms have large beds and modern bathrooms, too. It has a rustic feel yet is very modern and updated in a fantastic way.
This house is also very close to everything in town. Within just a few minutes driving, or even walking, you can visit all of the shops and restaurants in Cashiers. It's hard to beat this place for amenities and location if you want to be in the town.
This is the perfect lake house. Sitting right on the lake with a large dock, this gorgeous house has everything a family could need and want for a vacation at the lake. The 4-bedroom house has room for up to 10 people, so it's large enough for the whole family, or several families together. The fully-equipped kitchen, living room, and deck spaces are perfect for relaxing. The living room area opens up with large doors to the deck which creates a huge indoor-outdoor living room area. What's even better is that the deck spans both the upper and lower floors of the house. The bedrooms and bathrooms are modern and elegant, and probably nicer than what you have at home! A kids rooms have sets of bunk beds that the kids will love, too. It's downstairs next to a separate living room and TV area which is a nice spot for the kids to hang out and get out of your hair. It even has an elevator!
The dock lets you have a boat if you bring one, or makes for a good spot to swim. The location is also convenient to Cashiers as it's not a far drive, being on the southern side of Lake Glenville.
This quaint and affordable 2-bedroom apartment sits right on Lake Glenville with some nice views. The dock is great for boats and swimming, and the views from the windows are terrific as they overlook the lake. It's also fairly affordable, and great for a small family. The fully-equipped kitchen has everything you need to prepare meals. The nice deck space is good for relaxing, too. The bedrooms are comfortable, the bathrooms well appointed, and the location is not too far from the town of Cashiers, too.
The large windows on this 3-bedroom house bring in the natural light and provide great views of the lake. Here, you're right on the water with a dock and plenty of room for swimming. The house has a large deck, a modern fully-equipped kitchen, a spacious living room area, and comfortable bedrooms. Kayaks are provided for your entertainment on the lake, too.
The location is perfect, as it faces west for those great sunsets. It's close to the main road and on the southern side of Lake Glenville, so you're not far from the town of Cashiers with all of its shops and restaurants, too.
Located next to some of the previously mentioned houses, this 4-bedroom house sits right on Lake Glenville and has a dock with kayaks and a boat slips. The house itself has a fully-equipped kitchen, a comfortable living room, and a set of bedrooms on both levels with modern, clean bathrooms. Having been recently renovated, this house is very comfortable and modern on the inside.
The views from the house are terrific, as it's right on the lake and up the hill overlooking everything. It's also not a far drive down into the town of Cashiers.
Located just up the hill from the lake, this renovated and comfortable house has gorgeous views overlooking the water and surrounding mountains. Any family would be very comfortable here. The large living room and kitchen area has an open floorplan with large windows that open onto the spacious deck. The indoor fireplace adds to the log cabin charm, as does the additional fireplace outside on the deck. You'll also find some very comfortable bedrooms with modern bathrooms, too. Downstairs is a game room with a pool table, as well as laundry. Located not far from the towns of Glenville and Cashiers, you're not far from shops, restaurants, hiking, waterfalls, and more.
This affordable 2-bedroom cottage sits on a spot not far from the lake, and right next to two streams. This is a good spot in the woods with plenty of nature views, opportunities for trout fishing, wading, and swimming in the streams. It's not far from all of the amenities in the nearby towns, too, such as shops and restaurants. It's also just a few minutes by car to hiking trails, waterfalls, and great views.
The house itself is perfect for a small family, as it has 2 bedrooms, the second of which has twin beds. The kitchen is modern and fully equipped, and the living room is comfortable. There's even a nice little deck with a table for outdoor meals.
This house is half of a duplex, and has majestic views overlooking the lake and surrounding mountains. It's a 2-bedroom with a modern kitchen, renovated bathrooms, and spacious deck. The beds are large and comfortable, which makes this a good spot for a small family looking for a getaway. You can walk down the hill to the lake, or drive to spots nearby to get boats, go hiking, or explore waterfalls. It's not far from the town of Cashiers, too.
Some photos are courtesy of airbnb.com.
Share This Article