What sets them apart?
This small hostel has a welcoming and friendly vibe. It's really easy to meet other guests, but this is NOT a party hostel so you'll enjoy a quiet nights' sleep. Barcelona Central Garden hostel is very quaint, clean, and safe, and the staff are incredibly helpful. If you want a relaxed environment where everybody hangs out without the crazy party vibe, then this is it. The staff organize activities for guests such as group dinners and flamenco shows, so you'll never be bored. But you won't feel left out if you're not interested in drinking games and clubbing late into the night.
Hostel Personality
Who's staying here?
This hostel welcomes everybody but there are age restrictions on the shared dorms (nobody over 45 or under 7). The hostel has an inclusive and open atmosphere and everybody can enjoy the activities. This is a popular hostel for all types of travelers so whether you're traveling alone, with a small group, or as a couple, you'll enjoy your stay. The hostel draws a slightly older crowd than the party hostels, simply because the vibe is more mellow, but it's still fun for the young and young at heart.
Insider Tip
If you're driving, contact the hostel in advance so they can give you discounts for parking.
Barcelona Central Garden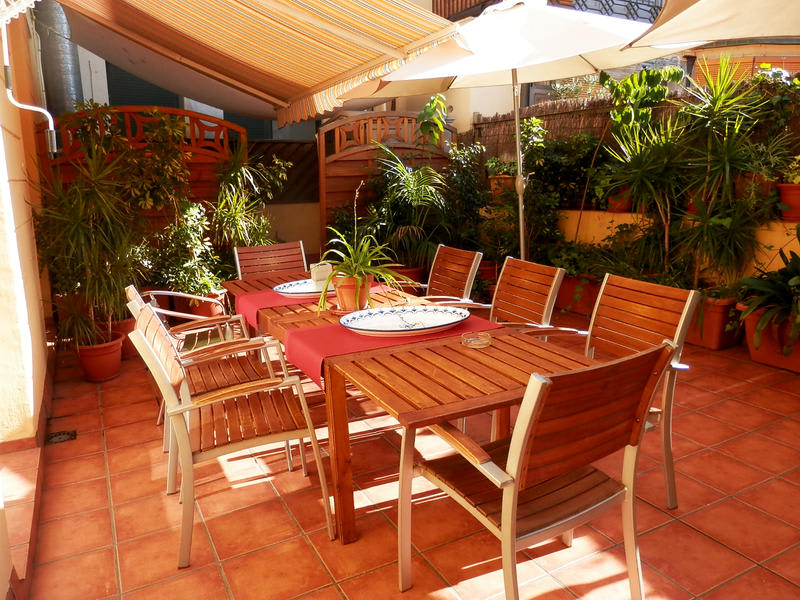 This small, quaint hostel is the perfect place to meet other travelers, soak up the Barcelona atmosphere, and enjoy a relaxing retreat in the heart of the city. This is not a party hostel, but it does enjoy a chill backpacker vibe. The atmosphere is welcoming and inclusive and it's easy to make friends here.
The hostel organizes a variety of fun activities for guests where it's easy to get to know each other, but if you want a quiet nights' sleep you'll appreciate the strictly enforced quiet hours. If you want a social atmosphere without the party hard scene, then this hostel is for you.
The Facilities
Dorms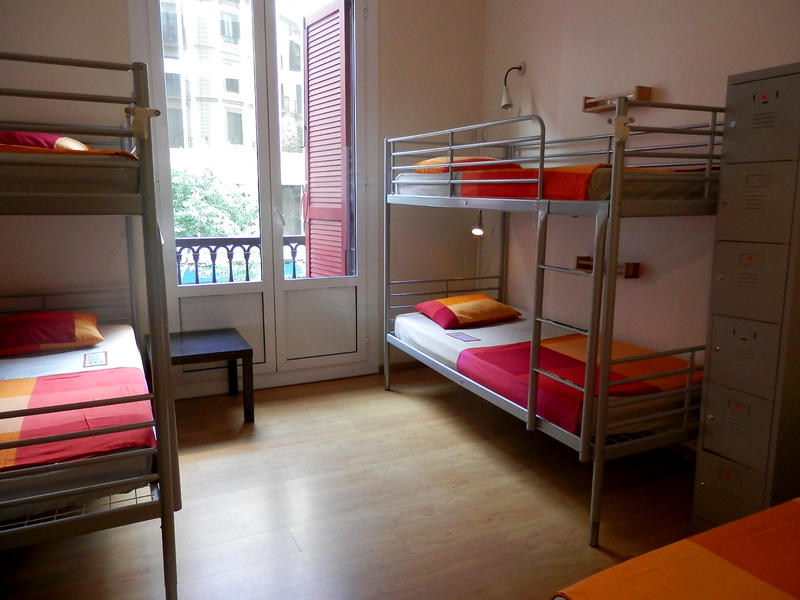 This hostel has a range of shared rooms available for budget travelers. Guests must be under 45 years old and no kids under 7 (although private rooms are available for everybody and families are welcome). The rooms have enough space to be comfortable and each guest has a security locker. The beds are simple bunk beds with a reading light, electrical plugs, and air conditioning. Most rooms are co-ed but female only dorms are available as well. Rooms have either 4, 5, or 6 beds.
Dorms are quiet at night and you can enjoy a comfortable nights' sleep. They're kept very clean and tidy and the doors are secure keeping your belongings safe during your stay.
Private Rooms
If you want a little more space and privacy, then a private room may be more your style. Private rooms are great for couples, families, or small groups who don't want to be in a shared room. Kids are welcome in the private rooms, and there's even a stroller available that you can borrow from the hostel for kids under five.
There are two types of private rooms to choose from. The basic rooms are smaller and use a shared bathroom. These budget-friendly rooms have wi-fi and air conditioning with basic furnishings.
The superior private rooms have en-suite bathrooms, a television, a balcony, and even a small lounge area. It's possible to request an extra bed or cot as well, but reach out in advance to reserve this. These rooms also have air conditioning and wi-fi. These more expensive rooms have a hotel-like atmosphere to them.
Bathrooms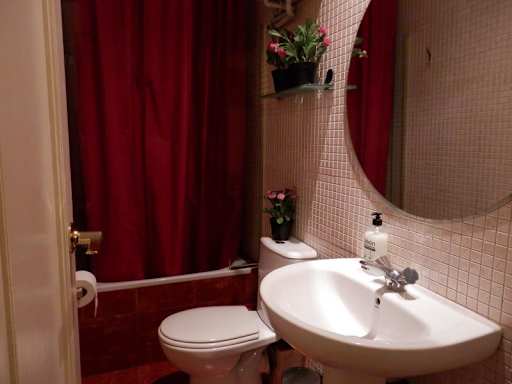 Guests in the dorms and basic private rooms share bathrooms outside of the rooms. The bathrooms are kept clean and the facilities are modern. The showers are excellent with plenty of hot water and impressive water pressure. There's generally enough bathrooms available that you'll rarely have to wait.
Superior private rooms have en-suite bathrooms that are modern and clean. The bathrooms are a bit small, but this is not uncommon in Barcelona's city center where buildings are historic with unique floor plans.
Common Areas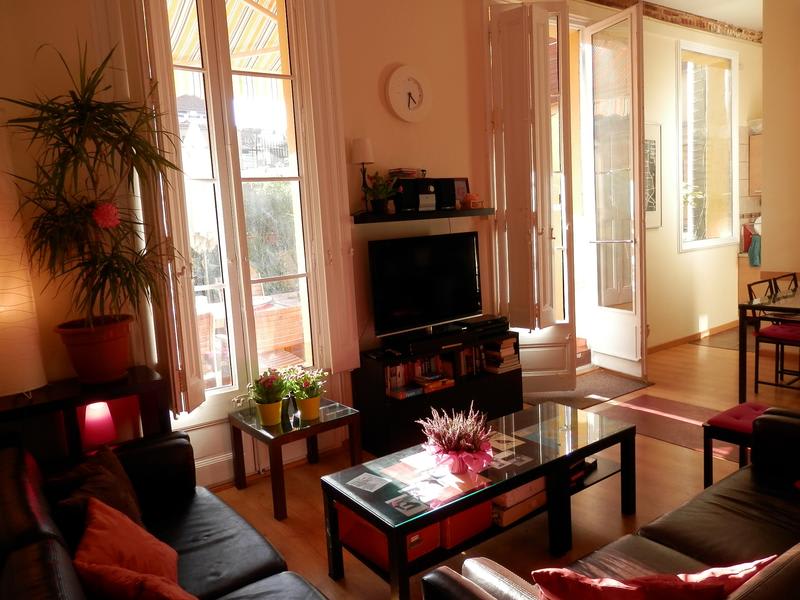 This hostel has a quaint lounge area where you can watch tv, chat with other guests, or curl up with a good book. There are comfortable sofas and just enough space to hang out with your friends while you play a game or make plans for your travels.
If you want to hang out outside, there's a beautiful terrace area where you can soak up the sun or relax in the shade provided by the awning and umbrellas. There's a table on the terrace and many guests enjoy eating a meal outside.
The shared kitchen provides the perfect space to prepare your own meal. It's got just enough supplies to make cooking convenient and easy, and if you'd rather eat inside, there's a small dining area as well.
The Location
Eixample
The Eixample neighborhood is where the old world charms of the Gothic Quarter merge into modern Barcelona. Here, many famous museums and attractions can be found, as well as plenty of restaurants, bars, shops, churches, and other sights. Public transportation in this part of town is very common, and the streets are laid out in an orderly fashion, so it's hard to get lost.
What's Nearby?
This hostel's central location is a major selling factor for travelers who want to be near the most popular tourist attractions in the city. The hostel is surrounded by the beautiful Eixample district which has many historic buildings as well as several of Gaudi's famous works. In walking distance of the hostel you'll find the Gothic Quarter, Las Ramblas, Gran Via, the Cathedral, Sagrada Familia, Boqueria Market, and much more. The hostel is just four blocks from the Plaza Catalunya, which is a major square in the city.
In the nearby streets you'll find impressive architecture, boutique shops, beautiful art galleries, and excellent local restaurants. This area really is the heart of Barcelona.
Nearby Transportation
Although many things are within walking distance from the hostel, if you want to go a little further there are many transportation connections available. The hostel is just a couple of minutes' walk from Girona Metro Station which is on Line 4. It's also just four blocks from Plaza Catalunya, which has many transportation connections. There's also an airport bus stop nearby.
Activities
This hostel is social and fun without being a party hostel. Guests can enjoy twice weekly group meals where they serve homecooked dishes and sangria. They also provide discounts to Flamenco Shows and do organized trips to the Magic Fountain.
Amenities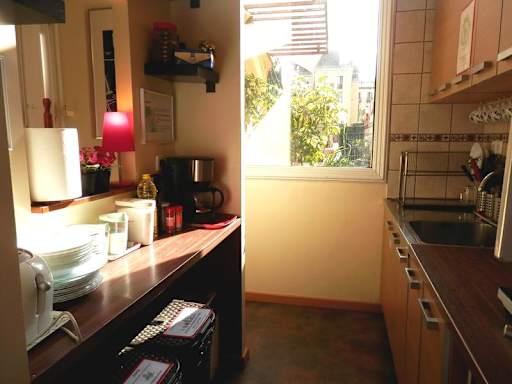 This hostel has all of the standard amenities including Wi-Fi, laundry facilities, luggage storage, travel information, and more. The small, personal vibe of the hostel means it's easy to approach the staff with any questions you might have so don't hesitate to ask if you need any information.
Staff
The staff at this hostel are wonderful and respectful of all guests. They ensure the days are fun and the nights are quiet. They organize a handful of events for guests and they clean the facilities several times a day, making sure everyone is comfortable and happy. This is a very inclusive, family like environment and the staff here keep things respectful for all.
Heads Up
This is one of those rare hostels where it's hard to find something that's wrong with it. Some people think the rooms are a bit stuffy and small, but for the most part there are really no complaints here.
Barcelona Central Garden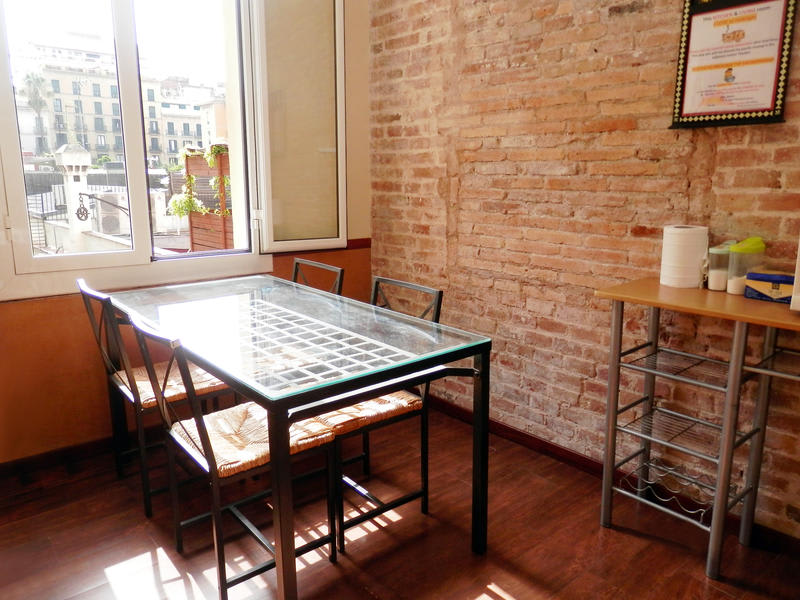 Do you have a favorite hostel that you would like to review? Let us know!