The staff was amazing. They have lots of activities offered, for example free walking tours and Sangria classes, so do not worry if you're travelling alone! Claudia's tour was amazing btw. Walk to the beach is around 30-40 minutes, but very easy to go there by metro too. Overall the location is very good and it is next to the metro station. - Finnish Girl
What sets them apart?
The amazing staff and the fun activities make this hostel a very popular place with budget travelers and backpackers. The location is also amazing, as it's just a few minutes' walk to Las Ramblas and the Gothic Quarter through the funky El Raval neighborhood.
Who's staying here?
The Be Sound hostel's guests include mostly young backpackers, and budget travelers of a variety of ages are welcome here. The organized activities, community atmosphere, and nice list of amenities make this place very popular.
Insider Tip
The surrounding neighborhood is authentic and exciting during the day, but feels a little sketchy at night. So bring some friends for safety and comfort.
Be Sound Hostel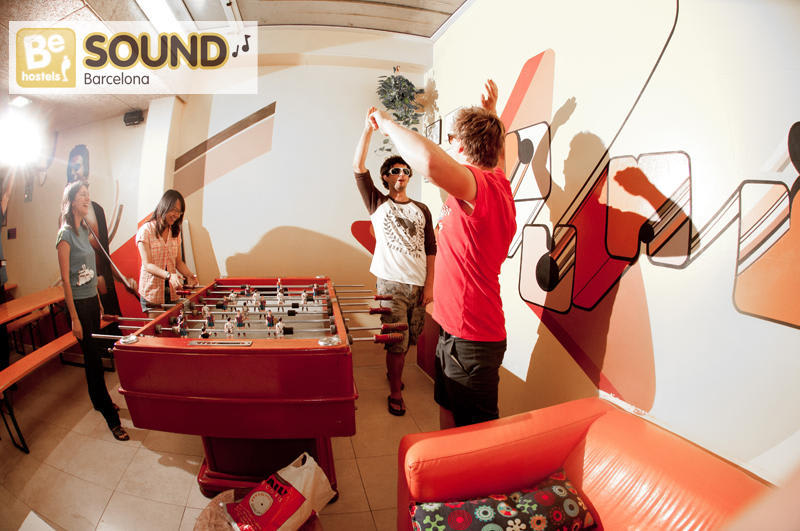 The Be Sound is a medium-sized hostel with a well regarded staff that goes out of their way to make sure everyone is having a good time. The social vibe here is very active, and all of the organized events are planned so that everyone has a great time, gets to know one another, and is able to explore Barcelona. From the free walking tours to sangria making classes to the flamenco shows, no one ever gets bored here. The location is terrific, too, as everything within central Barcelona is either within walking distance or just a few metro stops away.
The Facilities
Dorms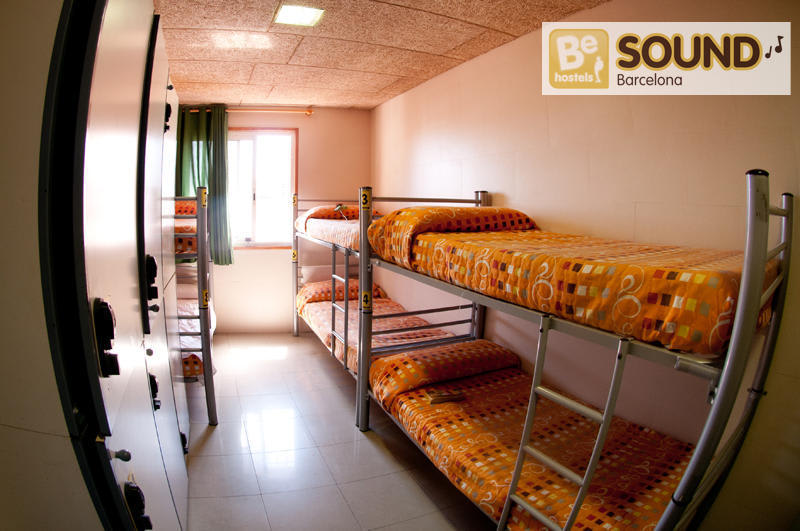 Dorms are basic bunk rooms with lockers. Both the doors and the lockers are opened with a key-card system, which is convenient and very safe. The bunk beds come with blankets, but there seem to be mixed reports about whether or not the blankets are free, so be prepared to pay. Air conditioning is available, too.
Dorms come in 6 and 8-bed sizes, and an all-female dorm option is offered, too.
Private Rooms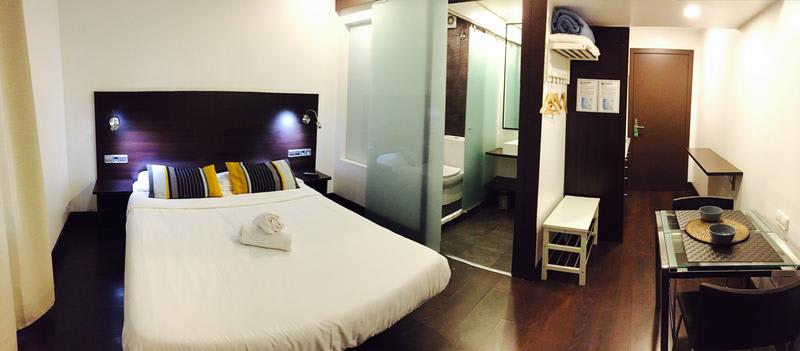 Private rooms are available in the hostel's apartments, which are actually in a separate but nearby building. These rooms are nicely appointed with small kitchens and elegant ensuite refurbished bathrooms. Air conditioning is provided, as are sheets and towels.
Bathrooms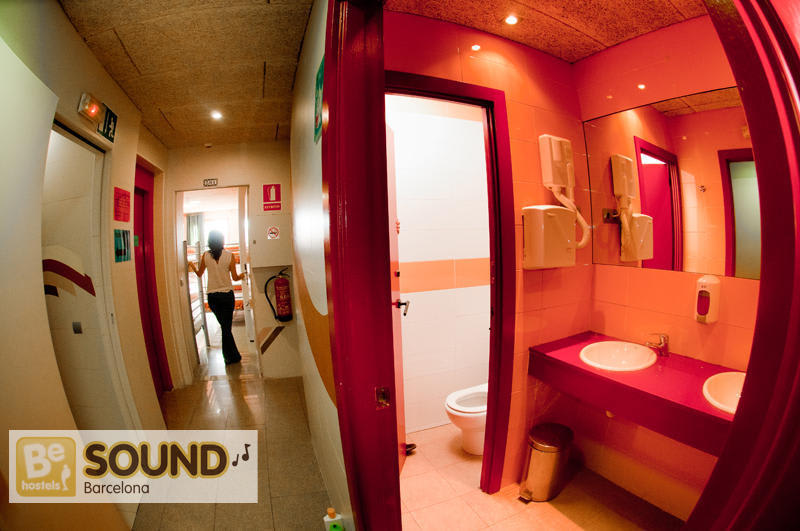 The bathrooms for the dorms are on the halls. While they tend to be small, they are numerous and kept very clean. The facilities are modern, and plenty of hot water is available.
Common Areas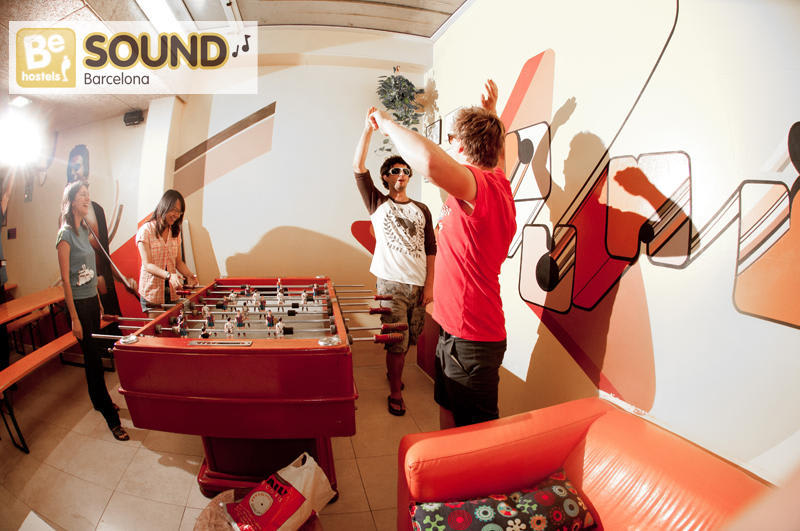 The common areas are spacious and full of other guests looking to make friends. The hostel has a small kitchen where you can cook your own meals. The adjoining dining area is where many guests hang out, especially during the morning breakfast hours (free breakfast!). The lounge area has sofas and public computers, and a foosball table.
Outdoor Space
One of the best places to chill at this hostel is on the rooftop terrace which offers comfortable seating and views over the Barcelona skyline. Take in the sights and meet your fellow travelers while you soak up the sun or relax in the evenings.
The Location
El Raval
This grittier side of Barcelona is a mix of old and new. Here, hipster bars full of skateboarders merge with upscale restaurants with higher-end patrons. Something for everyone can be found here, and this section of town has a more real and authentic feel than some of the other touristy neighborhoods in Barcelona.
What's Nearby?
Sitting on the border of the El Raval neighborhood and Montjuic, this hostel is surrounded by shops, restaurants, bars, and plenty of other sights and activities. Within a 20-minute walk, you can be on Las Ramblas or in the Gothic Quarter. Or, head southeast to the beach, or head south up to Montjuic for some amazing views over Barcelona. The El Raval neighborhood is full of eclectic bars and clubs that are mixed in with higher-end joints, too. Something for everyone can be found here.
Nearby Transportation
The Paral-lel metro station is only one block away. This station sits on Lines 2 and 3, and is also the spot where you can take the funicular up to the top of Montjuic. Line 3 loops up through Las Ramblas and the edge of the Gothic Quarter before passing Plaza Catalunya (a major transportation hub) and into Eixample. Or take Line 3 up to the beaches on the northern side of the city.
Activities
Plenty of activities are offered here, including
free breakfast
every morning. This is a nice way to start the day with your new friends. They also offer walking tours, sangria classes, flamenco shows, and plenty of other events so that guests are entertained and meeting each other to make new friends.
Amenities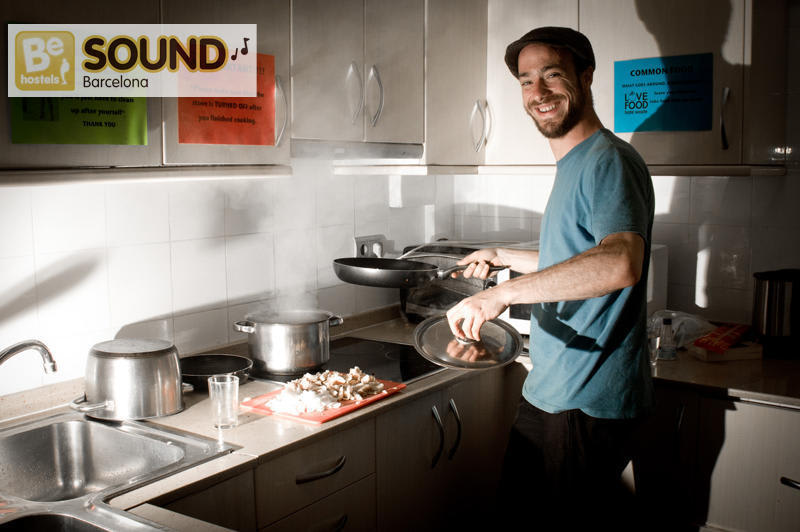 This hostel has a nice list of amenities that are comparable to many others in Barcelona. Laundry, Wi-Fi, luggage storage, a kitchen for cooking, hairdryers, and more are available. It's a fairly basic hostel, but the staff can help with anything else that's needed.
Staff
Speaking of the staff, they are the reason why this hostel is so popular. They don't just keep it running, they make sure everyone is getting to know each other, has everything they need, and stay safe. They are available 24/7 for anything that comes up.
Heads Up
As an older and very popular hostel, the facilities are starting to show their wear a bit, but everything is generally kept in working order. Also, the bathrooms can be a bit small, and some of the rooms are, too (depending on which you get).
Be Sound Hostel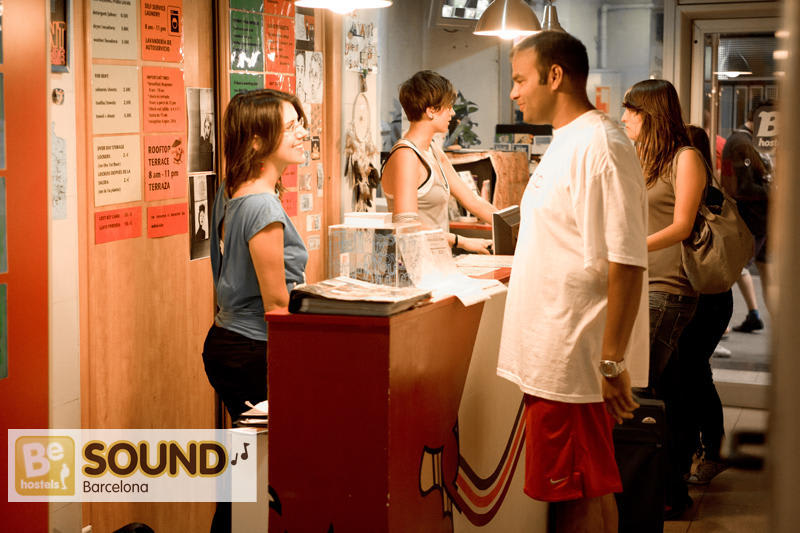 Do you have a favorite hostel that you would like to review? Let us know!