This was the best hostel I have ever stayed at! Everything was great, spacious and clean rooms, atmospheric common room, clean and fresh kitchen and good breakfast. They even had free yoga on the terrace some mornings. - Lina
What sets them apart?
This hostel has a local vibe in a local, authentic Barcelona neighborhood. It feels a bit more like a hotel than a hostel with many private rooms available as well as dorms. The private, apartment style rooms are located in the next building over, but they still feel integrated into the overall hostel community. If you're hoping to experience a genuine side of Barcelona and have a quiet, modern, and comfortable place to sleep for a surprisingly low price, then this is the place to stay. It doesn't have all of the activities that you might find at a more social hostel, but it makes up for it with the high quality rooms and facilities, plus the really great shared kitchen.
Hostel Personality
Who's staying here?
The hotel-like vibe of this hostel makes it perfect for couples or small groups of friends that want a peaceful and relaxing place to spend time together. This hostel isn't as popular with the young backpacker crowd, so if you're looking for an affordable place to stay without all of the rowdiness, then this is your place.
Insider Tip
There's a lot of variation between rooms (some with balconies and more space, for example), so try to request one of the nicer rooms if you can.
Casa Gracia Barcelona Hostel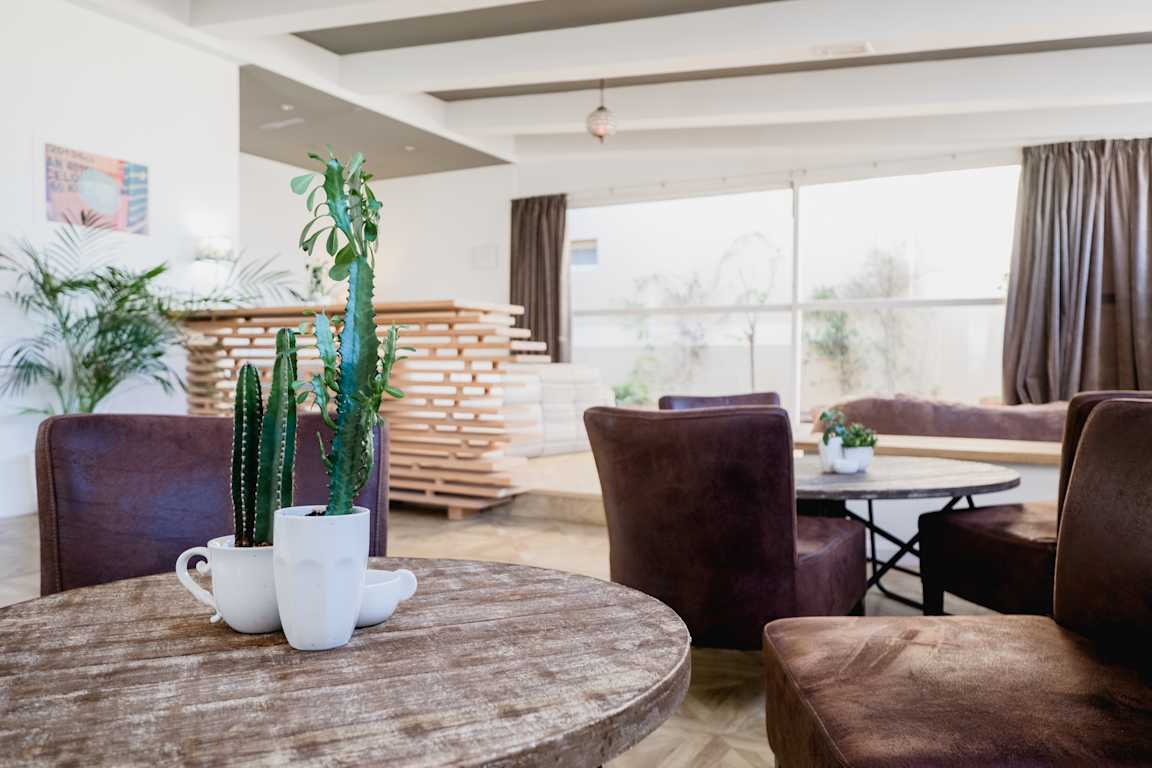 This hostel offers both dorms and private rooms in a comfortable setting. It's located in the Gracia neighborhood with many nearby local restaurants and cafes. The hostel has a boutique hotel atmosphere with a nice lobby and several common spaces for guests to enjoy. It's well connected to public transportation and has a wide variety of rooms to choose from.
If you're hoping to avoid party hostels but still want affordability and hostel-style amenities (such as shared kitchens and common areas), then this is a good hostel for you.
The Facilities
Dorms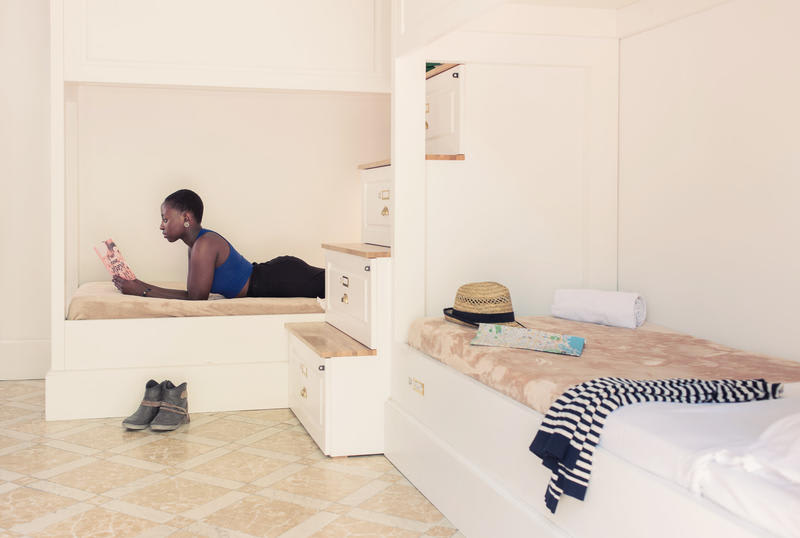 This hostel offers dorms that sleep up to six people and are either co-ed or female only. Each dorm has its own ensuite bathroom and security lockers for guests to store their belongings. Bed linens, towels, and toiletries are all included in the price of your room.
Private Rooms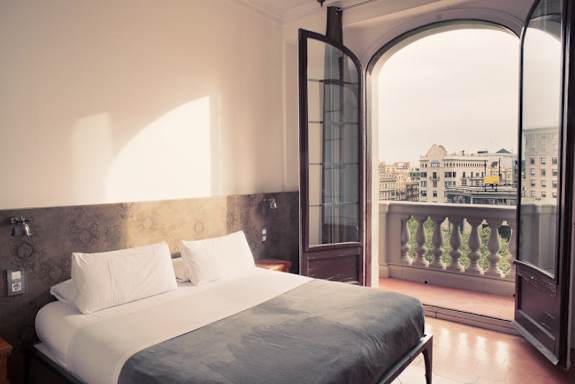 Many guests enjoy staying in the apartment style private rooms available in the adjacent building. The rooms range in size starting with singles and going all the way up to four or six people rooms. The single rooms and standard apartments offer privacy and a bit of comfort. There are places to store your belongings and plenty of comfortable blankets. The deluxe apartments are the nicest rooms. They are the largest rooms with the most amenities including a balcony, a television, and kitchenettes.
Bathrooms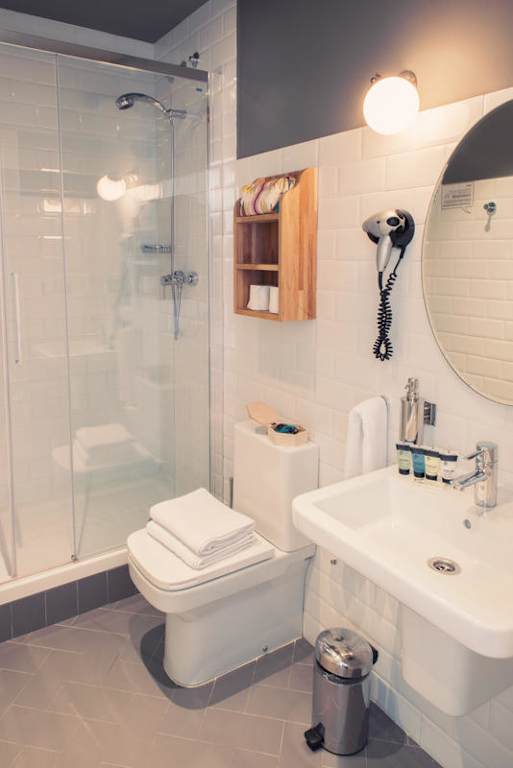 Each room has its own ensuite bathroom and toiletries are provided. The facilities are clean and reliable with hot water and decent water pressure. Guests are also provided with towels and a hairdryer.
Bar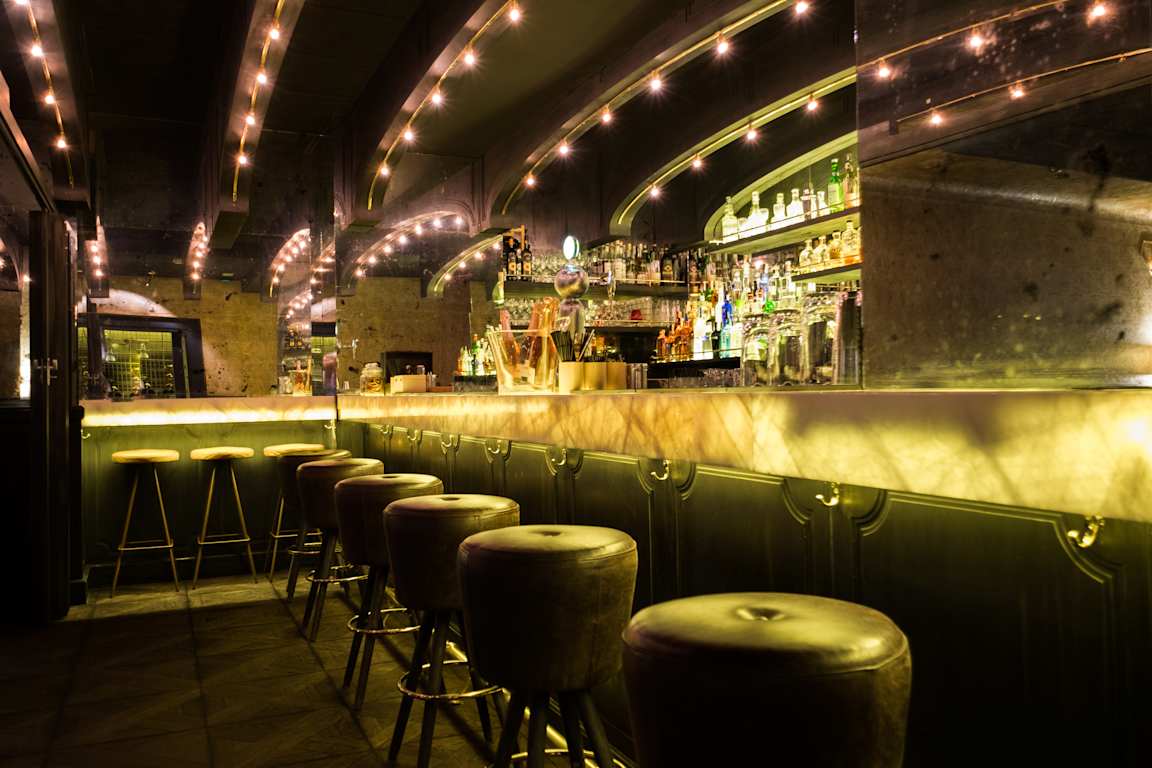 If you head downstairs you'll find the hostel bar hidden away. It stays pretty quiet because many guests don't even realize it's there, but it does serve up great food and drinks. It's not really a bar where guests go to party, but it does offer reliably satisfying food and a full range of drinks, so it is worth checking out if you have the time.
Common Areas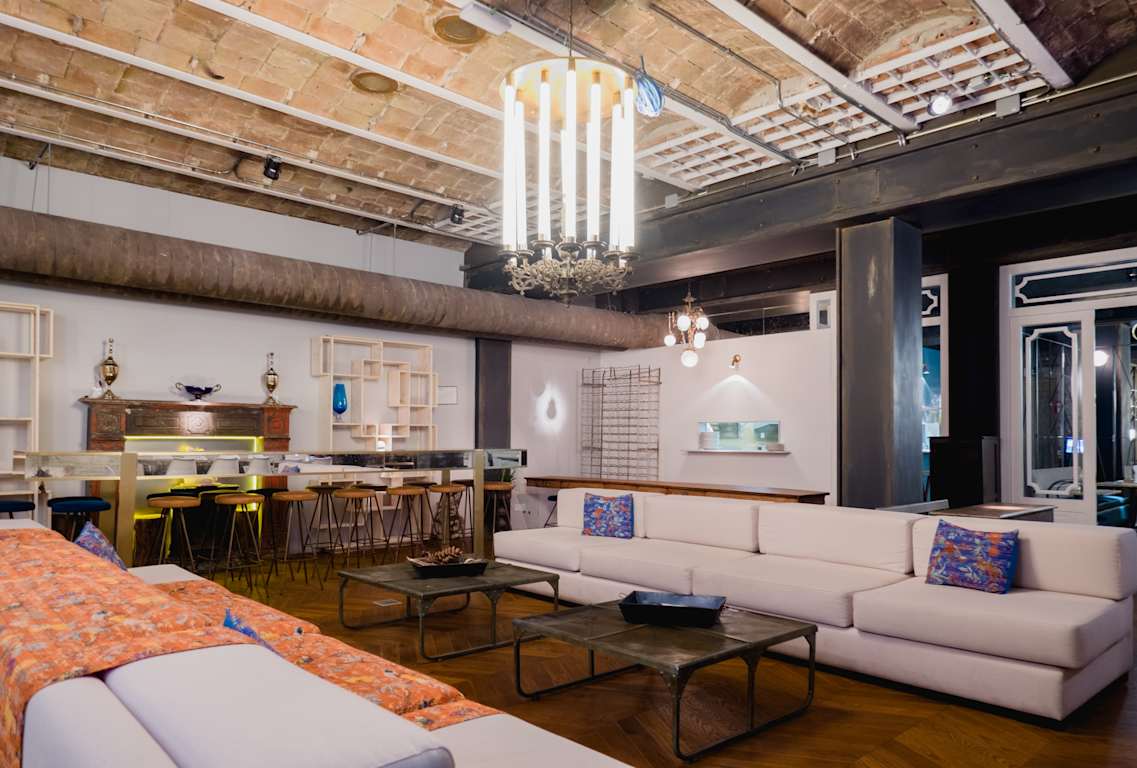 This hostel has a variety of common areas that serve as public gathering spaces or can be rented out for private events. There's a lounge area where you can relax with a book and a cup of tea while you unwind from the day.
There's also another common room that is where the hostel holds its morning yoga classes or book presentations. This little oasis of calm is the perfect place to unwind after a busy day exploring the city. It gets tons of natural light and has many comfortable places to lounge.
The hostel also also has a shared kitchen that is well stocked and great for preparing your own meals. There's a dining area where you can enjoy your food or you could head out to the terrace and soak up the Mediterranean sunshine in a nicely decorated outdoor oasis.
The Location
Gracia
The Gracia district is a more quiet and authentic section of Barcelona. Full of shops and restaurants, this is the type of neighborhood that visitors and locals both enjoy for its overall atmosphere and culture.
What's Nearby?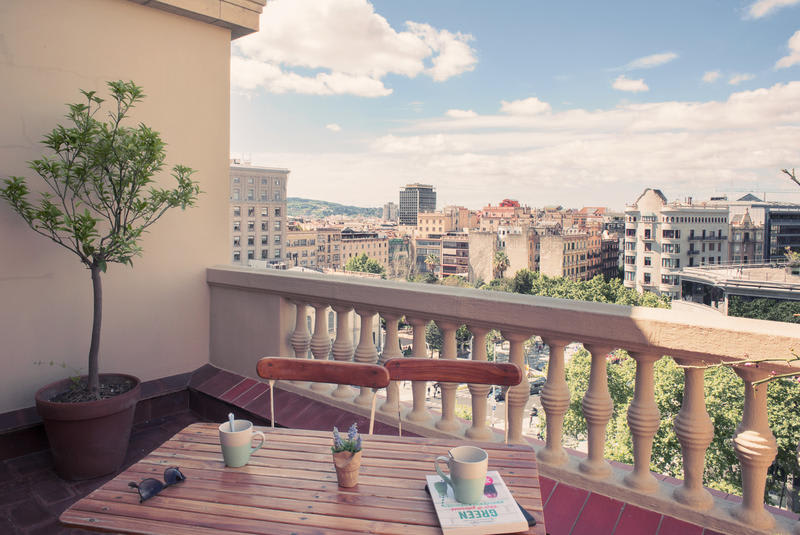 Casa Gracia is located at the top of Passeig de Gracia near many great restaurants, shops, and bars. It's walking distance to many of Gaudi's popular buildings including La Pedrera and Casa Mila. The hostel is just by the entrance to the Gracia neighborhood with many lively local plazas nearby. It's the perfect place to grab a cup of coffee and soak up the local atmosphere. Or you could wander into some of the nearby art galleries or theaters.
Within a mile of the hostel you'll find popular landmarks like the Tivoli Theatre and Sagrada Familia. You can reach the beach in about half an hour with the metro, or it's about a ten minute taxi ride.
Nearby Transportation
The hostel is just a few minutes walk from the Diagonal Metro Station, which is the best way to get to the Sagrada Familia. This station offers access to Lines L6 and L7 and suburban metro lines S1, S2, S5, and S55.
Activities
With it's boutique hotel style, the activities at this hostel are unique and varied. Many mornings you can start your day with the group yoga classes. During the day there are a variety of tours of the area and several food tours as well that let you experience a range of different local tapas. These activities are relaxed and fun, and help bring the local side of Barcelona to life.
Amenities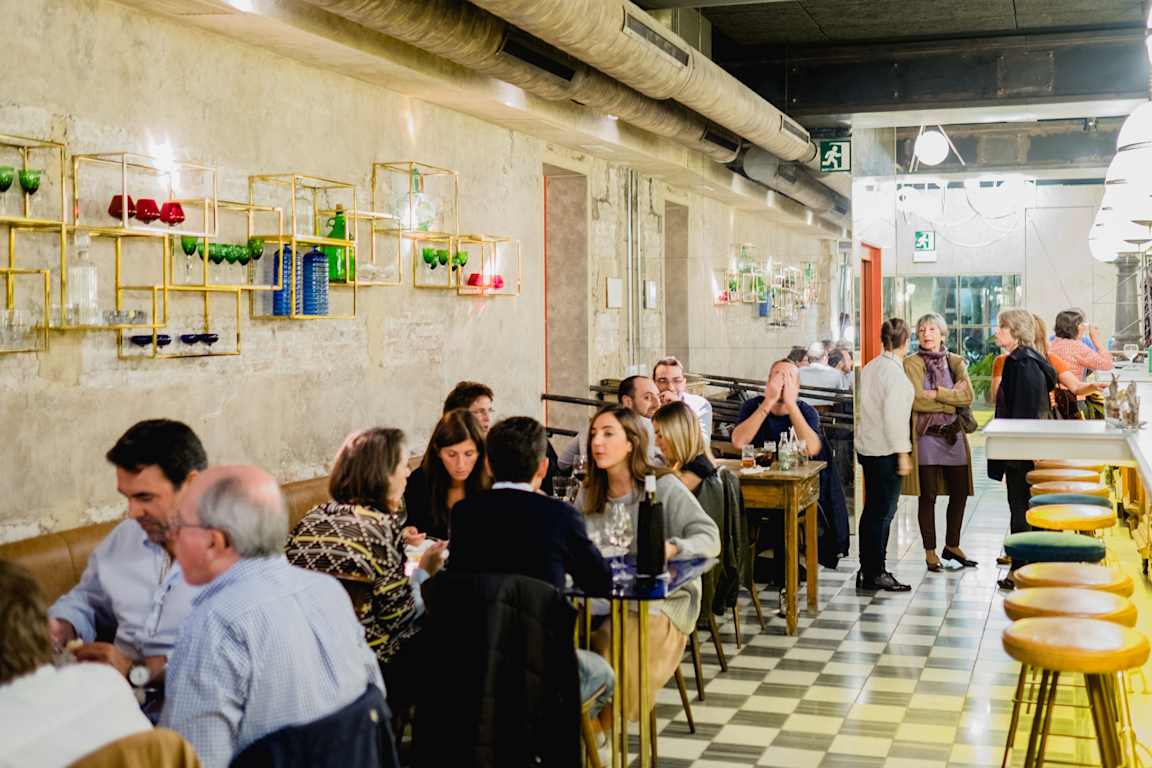 This hostel has many of the standard amenities including free bed linens, keycard access, travel information, and security lockers in the dorms. It also has an impressive shared kitchen that guests can use and vending machines where you can grab a quick snack. If you want to explore the city by bike, they're available for rent as well.
Staff
The staff here can answer any questions you might have. They're generally helpful and professional and will do their best to address your concerns. Make sure you inquire about the morning yoga sessions and head downstairs to the bar where you'll meet some other fun staff of the hostel.
Heads Up
This is a great place to stay if you're looking for a quiet setting, but some visitors miss the more social vibe of other hostels. Others feel the air conditioning could work better in the rooms and the deep cleaning could be more thorough, but for many, this hostel is exactly the style and atmosphere they're looking for.
Casa Gracia Barcelona Hostel
Do you have a favorite hostel that you would like to review? Let us know!