What sets them apart?
This location of the Sant Jordi chain of hostels has plenty of great amenities, starting with the skateboard ramp stage, karaoke room, and plenty of common space for parties and socializing. The Sant Jordi Sagrada Familia is a party hostel just like the other Sant Jordi hostels, and this one is modern, clean, and puts the rest of Barcelona within easy reach.
Hostel Personality
Who's staying here?
Plenty of younger backpackers and budget travelers stay here, and most people are always looking for a fun time. This hostel has a reputation as a party hostel, so if you're looking for a place where you can meet up with other travelers all through the night, this is the right spot.
Insider Tip
Make sure you get a room with air conditioning, as some don't have it, and it gets hot in the summer.
Sant Jordi Hostels Sagrada Familia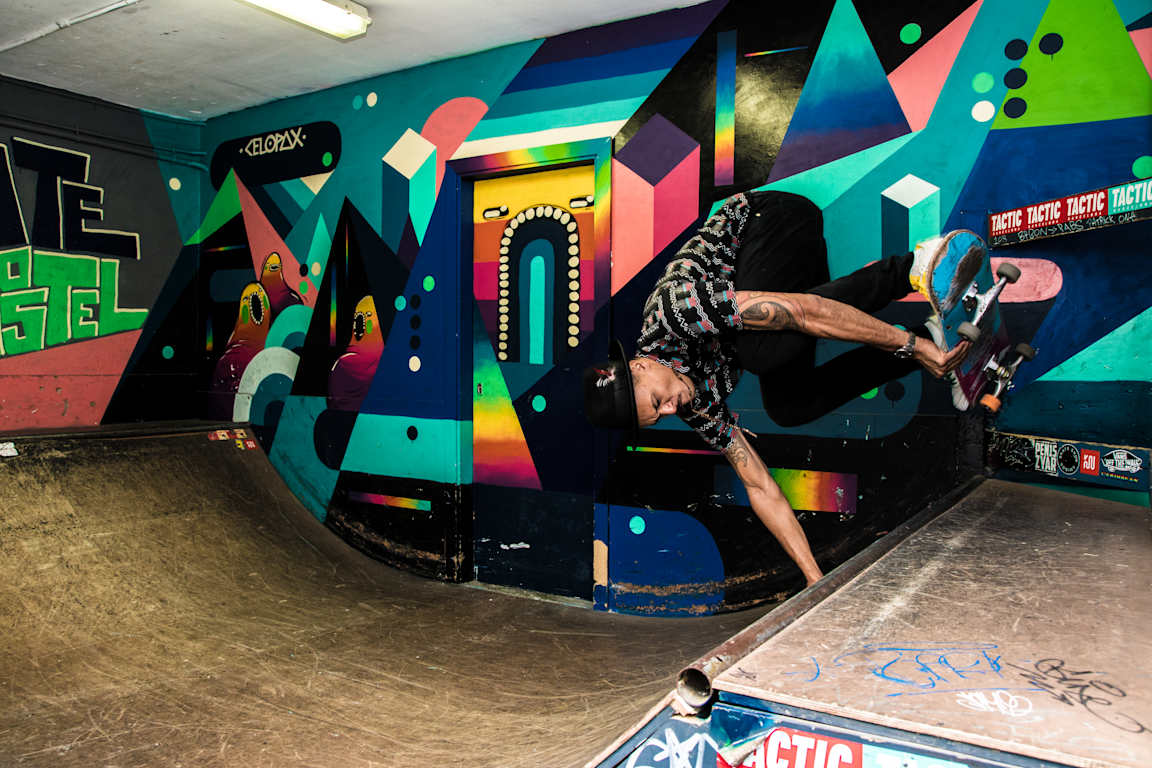 Located near the Sagrada Familia (as the name implies), this party hostel is part of the
Sant Jordi
chain of hostels known for their modern and comfortable amenities. This branch is no exception, and offers plenty of great perks for younger travelers. The karaoke room, the skateboard ramp stage, the lounge areas, and the modern kitchen all provide terrific spots to chill or kick it up a notch with travelers from all over the world.
They also have apartments in the same building which can be booked, although sometimes people get upgraded into them depending on the space available.
The Facilities
Dorms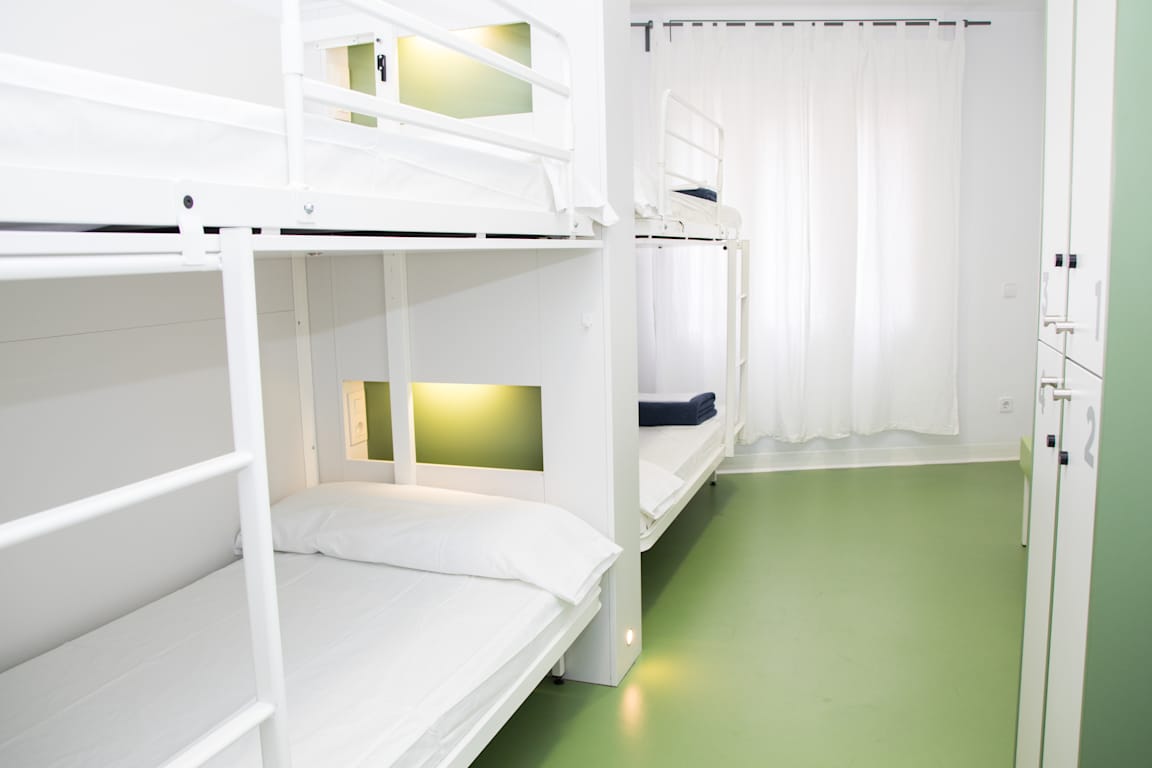 Dorms are modern and clean, and come in a variety of sizes from 12 beds and smaller, all the way down to 4 beds. Some of the dorm rooms have ensuite bathrooms, while others share the bathroom down the hall. Beds have lights and plugs, and rooms have air conditioning (note that the rooms in the apartments section don't have air conditioning, however). All of the rooms also have lockers which are large enough to hold a big backpack or other luggage. Linens are included.
Private Rooms
Private rooms are available here, too. They are essentially very basic rooms with either a large bed for a couple, or twin beds for 2 or 3 people. Some of the rooms have ensuite bathrooms, but some do not. Air conditioning is provided everywhere in the hostel (but not in the adjoining apartments which you may be offered). The rooms are sparsely appointed, so you should think of it in terms of a basic dorm room with just a few beds and a lot more privacy.
Bathrooms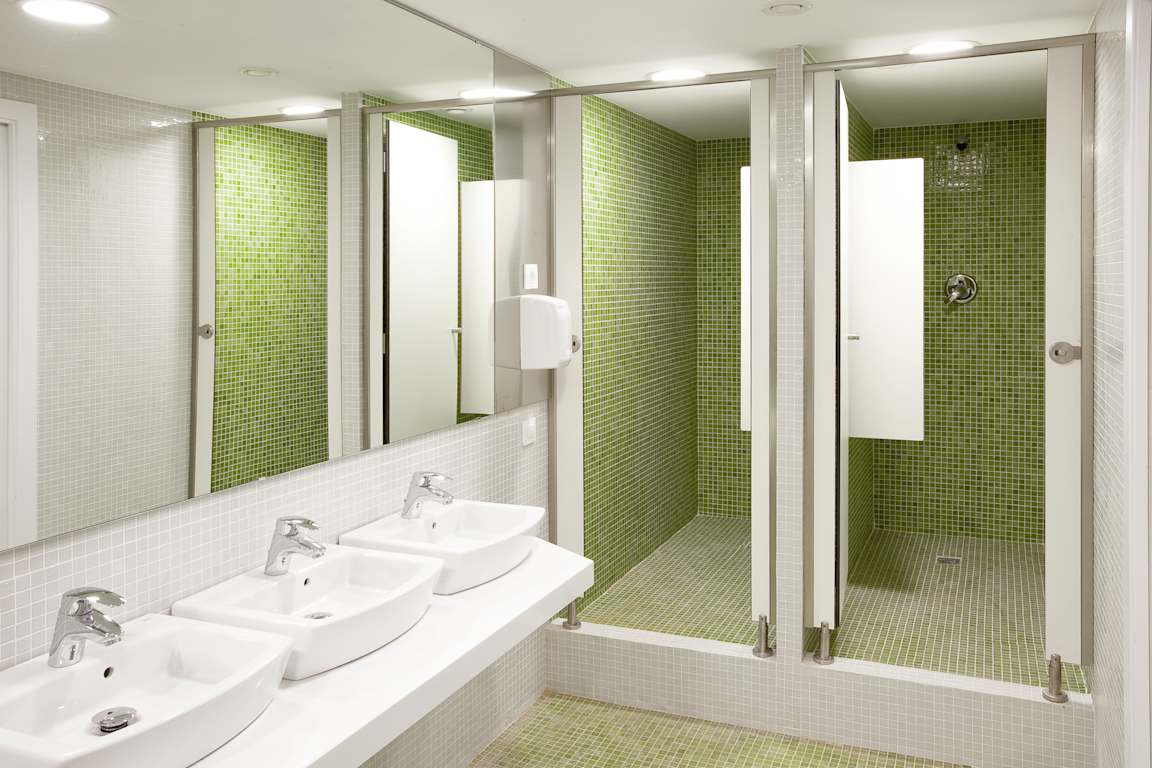 Bathrooms at the Sant Jordi Sagrada Familia are clean, modern, and bright. You will find plenty of room, modern fixtures, hot water, and individual stalls for showers and toilets. The showers here are usually not push button, which many other hostels have, so that is an added bonus. Hair dryers can be rented from the front desk.
Common Areas
Plenty of space is available for chilling or partying, depending on the time of day and your level of interest. The karaoke room really gets going at night, especially after a few drinks. Another large room has a skateboarding ramp which doubles as a dance stage for evening parties. The TV area has a large screen for movies or shows.
A large outdoor patio is also an option, and it has a BBQ if you want to cook up some meals.
The spacious kitchen and eating area is quite nice, and is always popular with people hanging out. Everyone is cooking or eating in this area, and it makes for a great way to save some money by cooking for yourself, having a meal with your friends, and planning the evening activities out to Barcelona's nightlife.
The Location
El Camp de l'Arpa del Clot
This more authentic neighborhood of Barcelona is located to the north of the city center, and has terrific connections via the Metro.
What's Nearby?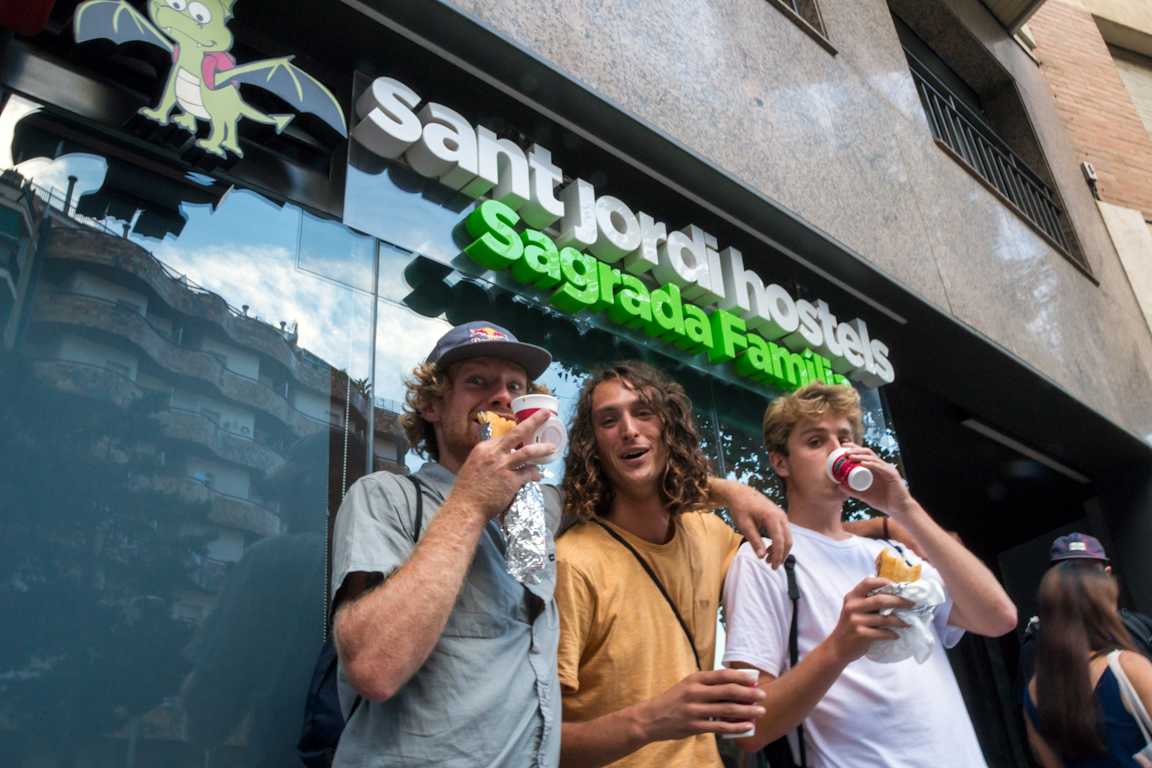 Located in the Camp de l'Arpa del Clot neighborhood, this hostel sits very close to the famous Sagrada Familia. This neighborhood is known for its historical industrial area which has turned into a more authentic Barcelona residential and commercial area full of local apartments, bars, clubs, shops, and restaurants. While the only real "tourist attraction" in the vicinity is the escape room across the street, this neighborhood has excellent connections via public transportation to everywhere else in Barcelona.
Nearby Transportation
Several metro stations and bus routes are very close to this hostel. The closest metro stations are Encants (Line 2), Sant Pau (Line 5), and Clot (Lines 1 and 2). With this combination of metro stations, you can get anywhere in town in just a matter of minutes, including Plaza Catalunya, which is a major transportation hub.
Three different night-bus lines have stops that are only a few blocks from this hostel, too. This way, you can get home after a fun night at the bars and clubs without too much hassle.
Activities
The staff help organize nightly outings and parties in the hostel for all that are interested. This is a great way to see more of Barcelona's nightlife with a fun group of your fellow travelers. Also, evening dinners are sometimes organized (for a fee), so that you can get to know other guests and make some new friends. This is a great opportunity for solo travelers to meet up, too. Sometimes, other activities are planned such as karaoke singing, games, and more.
Amenities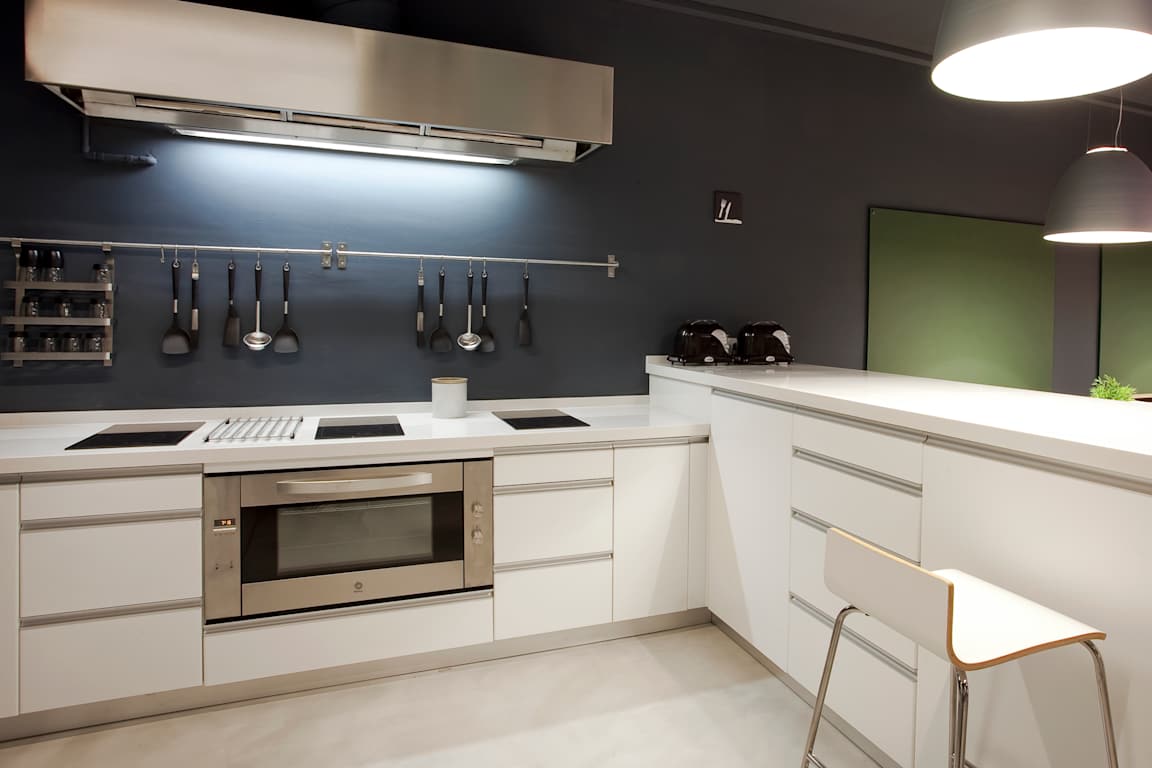 The list of amenities at Sant Jordi Sagrada Familia is similar to that of any modern hostel in Europe. Lockers and luggage storage, free Wi-Fi and public computers, key-card access, an amazing kitchen, laundry, and free linens top the list. The staff is great, so if you need something, just ask.
Staff
The young and fun staff here not only keep the hostel running, but they also make sure everyone has a great time. Don't be surprised to see them joining in on the fun in between taking care of guests' other needs. They are part of what make the Sant Jordi experience terrific.
Heads Up
Guests at this hostel have two small complaints, and the first is that the rooms are quite small. The beds don't leave much room for hanging out in the dorm rooms. However, plenty of space is provided elsewhere in the hostel. The other complaint is that the location isn't as nice as some other hostels in Barcelona, as this area is a bit outside the city center. But the metro can get you there in a hurry. Also be sure and confirm whether you're in the hostel or the apartments section of the building, as the apartments don't offer air conditioning.
Sant Jordi Hostels Sagrada Familia
Do you have a favorite hostel that you would like to review? Let us know!