Fujian On a Budget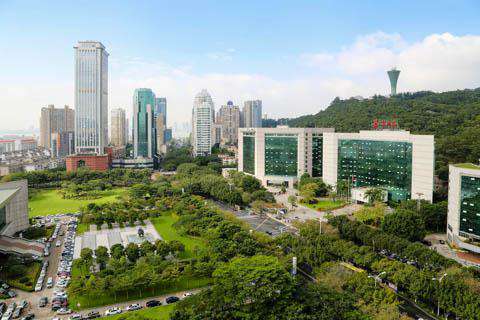 The Fujian Province, China is a southeastern province on the South China Sea coast. The province has a wealth of history and natural beauty, ranging from stunning mountain ranges to ancient temples, and even has roots in the Silk Road. Many of the coastal towns tend to be very culturally diverse due to its popularity as a maritime trade route, although Mandarin is more widely spoken than any other language. You'll find some English spoken, or written, in the larger cities, but expect various dialects of Mandarin when traveling to rural areas.
The Fujian Province is one of the rainiest provinces in all of China, with most of the rainfall in March, April, June, and especially August due to typhoons. The best times to visit are in late spring and autumn, when temperatures and humidity are more mild.
Sights
Explore the beautiful West Lake Park in Fuzhou where you can enjoy a paddle boat ride around the lake, visit the panda enclosure, and tour the science museum. Fuzhou is also famous for the Three Lanes and Seven Alleys, a historic downtown district with over 250 residences from the Ming and Qing dynasties. A few of the most pristine residences are open to the public for a small admission fee, while other residences are privately owned and can only be accessed through permission by the owner.
Head to Longyan to explore the earth houses of the Hakka people, which are listed as a UNESCO World Heritage Site. The houses were created by the Hakka people who came to China as refugees hundreds of years ago, and served as easily defendable homes for the multi-generational families living in them. Immerse yourself in the "museum of world religions" in Quanzhou, where you'll find temples, churches, and a mosque which you can explore.
Regions
Fuzhou is the capital city of the Fujian Province and is an old port city where Marco Polo once visited. The city is now an interesting mix of old and new, boasting one of the largest historic downtowns as well as new architecture and factories, including the Nike factory. Longyan is a small town in the rural area of the province, best known for it's earth houses. Putian is best known for the Temple of Mazu, Goddess of the Sea and for being home to the Sedrin Brewery.
Quanzhou is a coastal town that has had many religious influences over the years, resulting in the city being home to a mosque, churches, and Buddhist, Taoist, and Confucian temples. Xiamen is another coastal city, just south of Quanzhou; it has always been considered the gateway to China and became on of China's Special Economic Zones in the 1980's because of such history.
Activities
Enjoy the natural beauty of the Fujian Province with a hike up Qingyuan Mountain in Quanzhou. You'll find that this is different than a normal hike as many paths are paved and there are steps for the steeper areas. At the top, enjoy beautiful views of the surrounding city and a refreshing cup of tea at the teahouse. If you'd rather something more relaxing, head to the famous hot spring in Fuzhou or spend a day at one of their many spas.
A little more off the beaten path, the Unicorn Mountain Park in the small town of Sanming is lesser known to international tourists, making it a more relaxing place to hike and explore. For something really adventurous, go kite surfing in the sea in Xiamen. The area is known for having the perfect conditions for kite surfing and there are plenty of instructors to teach you how to ride the waves.
Food and Dining
There are few different specialties of food that range depending on the city you're in. You'll find that Xiamen is famous for their glass noodles, while Fuzhou makes fantastic yu wan, or fish balls. Overall, Fujian cuisine is seafood based, so you'll find some really incredible seafood dishes throughout the region.
Nightlife is popular in this province, you'll find many of the most popular bars and clubs situated on one street. In Fozhou, Bai Ma Lu Bar Street has everything from laid back pubs to bars with live bands where you can actually get up and sing with them! Xiamen is another popular nightlife city with a lot more clubs and high end bars, although in the Zhengcuoan area, you'll find cheaper bars with a lot of young people and students.
Transportation
The Fujian Province is well connected to domestic China through airlines, buses, and trains. The province itself is also well connected via highway, so if you plan to tour many of the cities, you can rent a car to make it a little easier. Intercity travel is usually done on bus, which can become crowded but do run quite frequently. Taxis are another popular option, although knowing what route to take and speaking some basic Mandarin could be useful as the drivers tend to overcharge tourists.
Related:
Looking for a
hostel in China
?
Traveling alone to
Beijing
or
Hong Kong
or want to party in
Shanghai
?