Shanghai On a Budget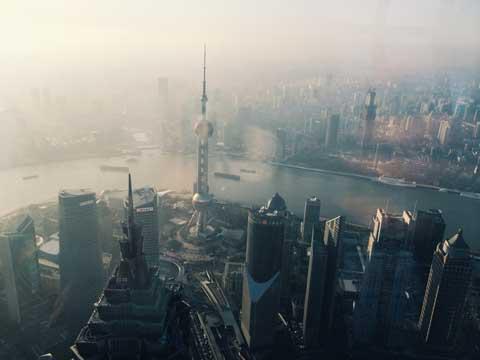 Shanghai is the largest and most modern city in China. With a population of over 23 million, it is the economic and financial hub of the country. It also continues to be one of the fastest growing cities in China with regular changes to the city's layout and skyline. It is not uncommon for buildings to be torn down, rebuilt and then torn down and rebuilt again. The city also has skyscrapers that rank among the tallest in the world. It has an ever changing downtown and street scape. In Shanghai, the general mantra remains "out with the old, in with the new".
That doesn't mean that Shanghai and its citizens aren't holding tight to some long held traditions. Culture remains a major part of daily life in Shanghai. The city is also a center for arts and culture. From the city's cuisine to its theater and music scene, there is no shortage of entertainment and activities that you can enjoy.
Shanghai's climate is considered humid subtropical. The summer temperatures can reach the high 90's Fahrenheit with a high level of humidity. Thunderstorms are also quite common during the summer months. The typhoon season is between July and September but they are generally uncommon. Winter temperatures rarely climb above 50 degrees Fahrenheit and often drop below freezing at night. Snow is rare but the humidity can make the temperature feel much colder than it actually is.
Sights
There are many sights in Shanghai, but much of the fun comes from simply walking around the changing neighborhoods. A quick visit to the city's Urban Planning Museum gives you a little insight into how quickly it is developing and redeveloping. Other places of interest include the Yuyuan Gardens, Oriental Pearl Tower, Jin Mao Tower, the Shanghai World Financial Center, Shanghai Museum, Jade Buddha Temple, Jing'an Temple, Chenghuang and Longhua Temple, and Zhujiajiao Water Town.
Neighborhoods
Shanghai is divided into two parts by the Huangpu River. Puxi is the area west of the river and Pudong is east of the river. Puxi is the older, more central part of the city and Pudong has more modern, high rise development. The inner districts in Puxi include the Bund, Changning, French Concession, Hongkou, Huangpu, Jing'an District, the Old City, Putuo, Yangpu, and Zhabei. Pudong has the disticts of Chongming, Pudong and Zhujiajiao. There are also the western suburbs of Baoshan, Jiading, Qingpu, Northern Songjiang, and Western Minhang as well as the southern suburbs of Jinshan, Fengxian, Southern Songjiang and Eastern Minhang.
Activities
There is no shortage of activities that you can enjoy in Shanghai. Check out the opera, theatre, and music or art scenes to see how Shanghai has embraced its cultural history. If you delve a little deeper, you will find that Shanghai has much more to it than just a glitzy surface. Take advantage of the hole in the wall restaurants where you can try any number of specialties. Head to the international university area where you might be able to get yourself a good deal on a computer or some software. Wander through any of the public parks that dot the city. You'll find residents participating in some impromptu karaoke. There's so much to Shanghai beyond the Bund and Jing Mao Tower (although, these are not to be missed as well).
This dynamic city is also a great destination for the whole family.
Activities for kids in Shanghai
include Disneyland, night cruises on the river, the markets and bazaars, the zoo, and more.
Food and Dining
Shanghai's cuisine is world renowned and it has some of the best street food in the country. Food preparation in Shanghai focuses on freshness and flavor. Food is often sweet and sour with very rich flavors. Fish, shrimp, eel, chicken, and crab are all typical ingredients in dishes. Shanghai soup dumplings are perhaps one of the best local specialties, but don't skip the street barbecue, roasted duck, or other delicacies you'll find around town.
Transportation
Furthering its image as a modern Asian city, Shanghai is served by many fast moving bullet trains. It's airport is connected by bullet train to the city center, as are many cities that are not far away.
If you're planning to stay in Shanghai for several days then it is worth purchasing th Shanghai Jiaotong Card. This is a prepaid card that works on the city's
buses, metros and taxis
. The cards are available at metro stations as well as convenience stores.
The city's metro has 14 lines with additional lines under construction. The system is constantly growing to meet the changing needs of the city. It is a fast and affordable way to get around and announcements are done in both Mandarin and English so it is relatively easy to navigate. It can get crowded during rush hour.
The bus system is cheap and comprehensive. It is slower than the metro but travels to areas that are not accessible by subway. There are English announcements on most buses.
Taxis are available all over the city. Most drivers don't speak English so it is helpful to have your address, or the nearest intersection written down. Make sure your driver uses the meter during your trip.
There is a ferry that runs between the Bund and Lujiazui financial district. It is a cheap way to cross the river and the ferry is air conditioned. The boats run every ten minutes and take five minutes to cross the river.
Related:
Looking for a
hostel in China
?
Traveling alone to
Beijing
or
Hong Kong
or want to party in
Shanghai
?