Zhejiang On a Budget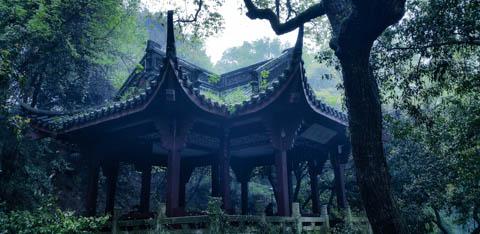 The Zhejiang Province of China is located on the eastern coast, bordering the East China Sea. The province is known for their hilly landscape, natural beauty, and fantastic food. Most port cities are sprawling urban jungles surrounded by natural beauty, while interior cities are far more rural and live off the land.
Being a coastal province, expect plenty of rain during the summer, especially in August when typhoon season is in full swing. Winters are not too harsh, with temperatures between 35 and 45 degrees Fahrenheit. The ideal time to visit is spring, from April to May when temperatures are in the 60's and rain is much lighter.
Sights
One of the most famous sights in the province is at West Lake in Hangzhou where you'll find the 10 Scenes of West Lake. These were given by Emperor Kangxi of the Qing dynasty and most can be seen by wandering along the lake or taking a boat ride on the lake itself. Head to Huzhou to explore the Anji rural life while surrounded by bamboo forests. Here, you'll learn all of the ways they've used bamboo throughout history and sample some of the most exceptional white tea around.
In Jianxing, you'll find the Misty Rain Tower which dates back to the 10th century and the famous duck-shaped South Lake, a popular place to walk about. Ningbo is home to quite a few ancient temples, including Baoguo Temple which dates back to the 2nd century and combines the construction work of dozens of various dynasties.
Regions
The majority of major cities are located on or near the sea, and the capital city, Hangzhou, is no exception. A popular tourist destination, Hangzhou is the major economic and cultural center of the province and boasts both urban and natural landscapes. Ningbo is one of the busiest ports in the world, making it a popular destination for many expats; the rural counties of Ningbo are often more popular to tourists as they have many ancient temples and buildings.
Shaoxing is a beautiful city famous for their architecture, bridges, and textile production. Wenzhou is like the Manhattan of the Zhejiang: they are known for their hardworking business people, great nightlife, and even have a huge island in the middle of their lake that has it's own theme park on it!
Activities
One of the best ways to explore the city and take in the countless sights is to take an early morning bike ride through Hangzhou. You can take one of the bike paths and venture through the bamboo forest, tea villages, past the zoo, and through tunnels. Hangzhou is also a great place to hike mountains; take the climb up to Baochu Pagoda for scenic views and opportunities for small adventures along the way.
If you're looking for something more relaxing, head to Ningbo which offers countless gold courses, healthy clubs, and spas where you can relax and even enjoy a few traditional Chinese spa treatments. Head over to Wenzhou to spend the day exploring the ancient towns and climbing Snow Mountain.
Food and Dining
You'll find many traditional food stalls throughout the Zhejiang Province along with a lot of seafood and pork. Try to zongzi, rice wrapped in bamboo stuffed with pork, peanuts, or red beans, found in Jiaxing. Expect to see a lot of Western food chains in cities like Hangzhou, Ningbo, and Wenzhou, although these cities do boast fantastic traditional restaurants as well. The province in a whole is known for having fantastic food, ranging from small food stalls to Michelin Star rated restaurants.
For nightlife, head to Wenzhou and try out the locally brewed Double Deer Beer. Across Wenzhou you'll find a range of huge clubs, pool halls, and relaxed pubs. Try the famous yellow wine in Shaoxing, which is a classic rice wine that can be bought just about anywhere in the city. In Hangzhou, you'll find plenty of bars and nightclubs, although the drink of choice is Longjing tea, the most famous type of tea in China.
Transportation
Getting into the cities in Zhejiang is easy, you have everything from planes, to buses, and even boat! While there are some rural areas towards the center of the province, there are plenty of buses and trains to get you there. Getting around each city varies only slightly; larger cities like Hangzhou and Ningbo have plentiful options for navigating, including bicycle, subway, and taxi. Rural towns are usually small enough to navigate on foot, though most do have taxi service or some sort of local bus. If you plan to take buses, be sure to get either a detailed app or map to help you out as the bus networks can be confusing!
Related:
Looking for a
hostel in China
?
Traveling alone to
Beijing
or
Hong Kong
or want to party in
Shanghai
?