Should you visit Austria or the Czech Republic?
Austria is a truly beautiful country to visit with a fascinating culture and impressive natural beauty. The country is known for its beautiful scenery, which is relatively accessible and easy to explore. The landscape is truly breathtaking and it's hard not to be impressed by the setting of the country. If you're want to see the Alps and enjoy everything that they have to offer, then Austria is a great country to visit.
The Czech Republic is a relatively small country, and most visitors spend a significant amount of their time in the beautiful city of Prague. If you're short on time, then the Czech Republic is a good option because it's size makes it easy to explore with minimal effort. It's also a relatively affordable place to visit with budget food, affordable accommodation, and cheap beer. Although the Czech Republic no longer has the excellent deals from years past, the costs are still much lower in the Czech Republic than they are in much of Europe, including Austria.
When is the best time to visit Austria and the Czech Republic?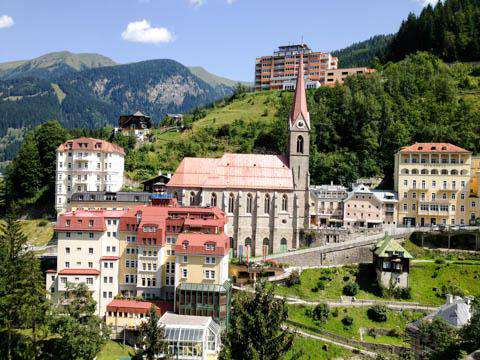 When you're considering when to visit Austria, you should really think about what you want to do there. If you're going to spend time in the mountainous areas, then the best times to visit are during the summer hiking months and during the winter months for winter sports. If you're planning to stay in the cities, then the country is really a year around destination. The Christmas holidays are a popular and fun time to visit. Peak time is really during the summer months, but the spring and fall can be a beautiful and affordable time to visit as well.
The Czech Republic is a great place to visit year around. The winters can be cold, but the holiday season creates a special atmosphere in each country. Summers aren't as hot as they are in southern Europe, so even during the peak summer months, the temperature isn't too extreme. Prices are a bit higher during the peak summer months though, and crowds are more intense. Spring and fall are great times to visit either place, as temperatures are usually pleasant and the prices a bit more affordable.
Why is Austria more expensive than the Czech Republic?
Austria has a higher cost of living than the Czech Republic. Accommodation, food, and entertainment prices are all priced accordingly. Many people also enjoy participating in winter sports in Austria, which can be expensive. If you're hoping to spend some time skiing or snowboarding, then your budget will be higher.
The Czech Republic can be affordable for a variety of reasons. The country uses the Czech koruna instead of the euro, so exchange rates can effect the cost of travel.
In addition to its lower cost of living, many people only visit a small number of places when they're visiting the Czech Republic. By concentrating their time in a few places, transportation costs are kept to a minimum.
What are the most expensive and cheapest cities and regions in Austria and the Czech Republic?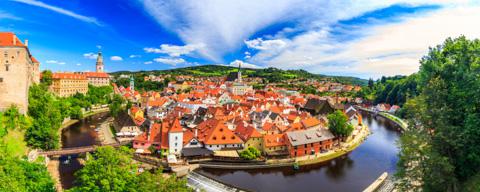 Vienna is one of the more expensive destinations in Austria. Also, if you're hoping to do any winter sports in the Austrian Alps, then prices can become expensive as these activities are not cheap. How much you spend in Austria really depends on what you want to do, not so much where you go.
In general, the larger cities and most popular travel destinations are the most expensive places to visit in the Czech Republic. Prague is the most popular travel destination in the Czech Republic and most people want to stay in or around the city's famous old town, so prices in that area are usually a bit higher. Still, there are plenty of hostels and budget hotels to choose from, so it is possible to find a good deal.
How you can save money when visiting Austria and the Czech Republic?
Avoid traveling during the peak summer months, when the crowds are at their worst, hotels and hostels fill up, and prices are at their highest.
Eat where the locals eat. Restaurants that are geared toward tourists will inevitably be more expensive. Try to find a local eatery and you're sure to save a good bit of money. Alternatively, find a street vendor and try some local dishes for a fraction of the cost at a restaurant.
Spend time walking around the city or town you're in. Take at least a day where you don't visit a museum, show, or take a tour. Instead, just head out on the town with a map and soak up the atmosphere.
Buses are almost always cheaper than trains, so look into all of your transportation options before buying tickets.
Stay at a locally owned hostel or hotel. Local accommodation options are often more affordable and more interesting places to stay.