Should you visit China or the Philippines?
China is overall more expensive than the Philippines, even though both countries are relatively affordable for visitors from the U.S., Europe, or Australia.
China is massive, diverse, enigmatic, beautiful, and chaotic. And you should definitely go! But it's hard to summarize the price of everything in a country as large as this. From sprawling metropolises to sparsely populated countryside, the price of travel in China is as diverse as its attractions. Large cities are generally higher in price than the countryside, but overall China is surprisingly affordable.
The Philippines is an island nation known for stunning beaches and beautiful jungles, as well as affordable prices. The colonial history has left an interesting mix of culture, as well as historic landmarks. It's possible to visit colonial churches, typical Southeast Asian rice paddies, deserted islands, and beaches with crystal clear blue waters on a trip to this archipelago of a nation.
When is the best time to visit China and the Philippines?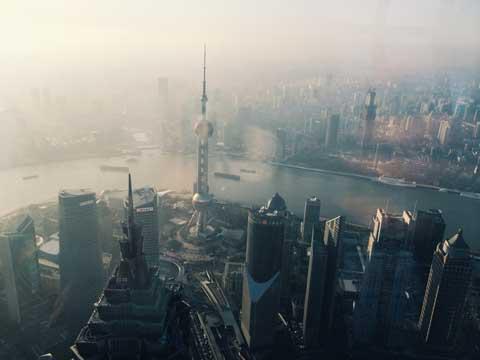 As China is geographically large, the weather varies by region. The northeast experiences four seasons, while the south is fairly mild and tropical. The west can be cold in the winter as well, and sometimes harsh in the high plateaus and mountains.
In northeastern China, winters can be very cold and less tourists visit during this time. However, some areas have winter festivals (such as Harbin) which bring in large crowds despite the chill. Summers in the northeast can be warm, and sometimes hot and humid. This is still the peak season in this region, especially in Beijing. Traveling in the shoulder season will usually give you lower prices and good weather.
In the south, from Shanghai down and across to southwest China, expect warm weather almost all year. While winters do get a little cooler, it's not much to worry about. For this reason, travelers visit southern China year-round. Some even avoid the warmer summers in favor of the cooler winters.
In the west, the mountains make everything a little more complicated. Even in the usually warm southwest, higher elevations equate to colder weather. As you venture into the northwest, expect frigid winters but mild summers.
Other than weather, the only thing to look out for are the Chinese national holidays. During these times, which usually last a weekend or a whole week, many local Chinese people will be traveling to experience their own country's grand beauty. Expect hotels to be full and transportation to be crowded. You may wish to avoid the country during these times, or hunker down in a smaller city. Make reservations in advance if you can.
The Philippines are the hottest from March to May, and from June to October it can be quite rainy. The coolest months are from November to February, but it is still warm and tropical. Don't let the rainy season scare you away, as the rains are not torrential and it still can rain during other parts of the year.
Why is China more expensive than the Philippines?
China's economy has been growing in leaps and bounds in recent years and decades, leading to a growing middle class and rising tourism industry. While competition is keeping prices down, it's not enough, thus tourism prices are generally increasing. Furthermore, with large populations moving to the larger cities looking for work, the overall cost of living is going up.
Transportation in China is also become more high-tech. With bullet trains, subway systems, and internet-enabled ride sharing services, moving around is becoming more convenient, but also more expensive.
Overall, the Philippines are a very affordable destination due to the low cost of living, low wages, and significant competition for tourism. Many local families have opened their doors to create family-run hotels or restaurants, especially in the larger urban areas, leading to an increase in competition. Overall, while the economy is growing as a whole, the country must compete against its neighbors for revenue from tourism, leading to low prices.
What are the most expensive and cheapest cities and regions in China and the Philippines?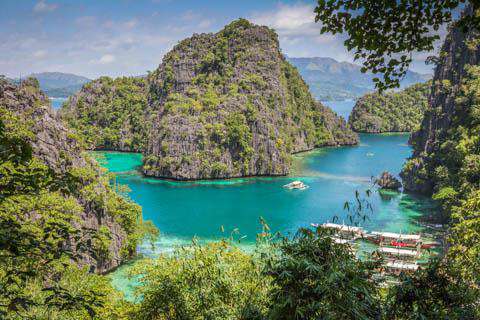 Like large cities in any part of the world, with more people comes more diversity in prices. Some of the most expensive hotels and restaurants in China can be found in Beijing and Shanghai, as well as other touristy areas. But at the same time, these crowded cities also offer cheaper options.
Western China can be an expensive region due to its remote location. Here, transportation is pricey, food is more scarce and thus more expensive, and hotels are less frequent. But this enigmatic region can be worth the visit, and isn't too much more expensive than the more populated eastern regions.
Otherwise, some of the most expensive places in China are those that require more activities. A cruise through the famous three gorges, for example, is a must-see, but not so cheap. Hiking in the mountains or visiting famous parks that require entrance tickets, while worth the visit, can add to your travel budget.
Tibet is also relatively expensive due to travel restrictions, remote locations, and a lack of infrastructure.
While the Philippines are overall very inexpensive, the popular beach resort areas tend to be higher in price. These destinations are why visitors come to this beautiful country, after all. Tourists flock to the beach, driving up prices for everything from hotels and hostels to restaurants and activities.
The rural parts of the countryside are much cheaper, especially if you can get away from the areas that are more frequently visited.
As in most countries, the larger cities can be expensive, but budget options are available. Some neighborhoods have higher prices due to high-end luxury accommodations, nightlife, and restaurants. But shop around to find better prices if you're on a budget.
How you can save money when visiting China and the Philippines?
Use public transportation whenever possible. China's network of trains between cities has grown lately, and high speed rail lines connect every major city in the east, as well as some in the west. Not only is it fast, but it's also affordable.
Look into the price of flights. The Chinese government subsidizes many flights and airlines, leaving you with plenty of ways to get around this huge country fairly quickly.
Stay at locally owned hotels, and eat at local restaurants. The prices are great, the service is great, and you'll have a more enjoyable and authentic experience. Avoid international or national chain hotels. It's cheaper and better for the local economy..
Smile and make friends with the locals. Many travelers have stories of how a friendly local got them a great deal or some other amazing benefit that they couldn't have gotten themselves.
As transportation between the various islands of the Philippines can get expensive with flights and ferries, choose one or two islands and stay put. Hopping around will cost you a good deal more.