Shenyang On a Budget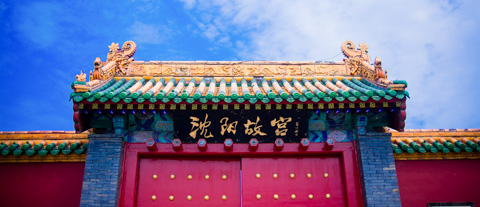 Shenyang, China is the capital, and largest, city in the Liaoning Province in northwest China which borders North Korea. Shenyang has a long, imperial, history and is the birthplace of the Qing Dynasty. The city has a blend of beautifully preserved architecture and modern buildings, creating a pleasant atmosphere for exploring!
Shenyang's climate varies throughout the year, seeing cold winters, hot summers, and mold spring and autumns. While they do have a semi-tropical monsoon climate, the rain is not very intense and generally does not interfere with peak tourist periods in late summer.
Sights
With a history dating back to Third Century BC, Shenyang has a wealth of historical buildings and monuments, the most famous of which is the Mukden Imperial Palace. The Palace, built in is a UNESCO World Heritage Site which you can tour along with the adjoining gardens. What truly makes Shenyang special is their four pagodas, one for each direction, North, South, East, and West. The pagodas were built in the 1640's, with the North and South Pagodas being the most popular due to their extensive renovations. The tombs of Nu'erhachi, who built Mukden Palace, and his son are also very popular due to their history and beauty. The emperor's tomb is called Fuling Tomb and is located in the east, while his son's Zhaoling Tomb is in the north next to the picturesque Beiling Park.
Neighborhoods
Shenyang is divided into multiple districts, although some are of little interest to tourists as they are predominately industrial districts. Heping is the downtown district where you'll find many restaurants, lodging, and Zhongshan Square. This is also where many tours begin and where you'll catch transportation leaving town.
Xinchengzi is a district to the north of downtown that is full of parks and lakes, proving a great escape from the bustling streets downtown. Huanggu is the district home to the North Tomb, Beiling Park, and a lot of restaurants. Finally, there is Shenhe, which is best known for the Imperial Palace and Shengjing Ancient Cultural Street where you can explore small shops and cafes.
Activities
Winter sports are very popular in the Shenyang area, you'll find everything from ice skating to skiing with plenty of instructors to help you along. Qipanshan Ice and Snow World is a popular destination for winter sports, especially since it has plenty of cafes serving hot tea to warm you up!
Cycling is a fantastic way to see the city and while also getting to explore more off the beaten path areas. There are plenty of bike paths to follow throughout the parks and city. You can also spend a day wandering the amount Qipanshan Scenic Spot where you can hike one of the many trails or go swimming in Xiuhu Lake.
Food and Dining
Shenyang has their own distinct cuisine called Liaoning, so named for the Liaoning Province Shenyang is in. Liaoning food tends to be heavily flavored, often with garlic or ginger, and not as spicy as some other Chinese cuisines. Check out Xita Koreatown, a popular food district which, despite its name, has a wide range of Liaoning, Cantonese, Korean, and Western food options. The city also has a big Korean population, resulting many Korean barbecue and Korean restaurants around the city. There are a lot of bars, clubs, and KTVs (karaoke) around the city, with live bands being a very popular occurrence.
Transportation
Shenyang is very easy to get into, you can choose car, train, plane, and bus. Most of these drop you right into the downtown area, or nearby. For the most part, you can tour the city on foot and see the majority of major sights.
Shenyang also has a fantastic bus system, although knowing some Chinese is necessary to understand where you're going. Taxis can be found throughout the area, they are fairly reasonably priced, just be sure to have the driver put on the meter to avoid any confusion.
Related:
Looking for a
hostel in China
?
Traveling alone to
Beijing
or
Hong Kong
or want to party in
Shanghai
?