Should you visit Thailand or Malaysia?
Both Thailand and Malaysia are in backpacker friendly Southeast Asia. Thailand is the most popular country to visit in the region and its economic dependence on tourism can drive prices up a bit. Still, both countries, like most places in Southeast Asia, are relatively affordable to visit. Both Thailand and Malaysia have a strong infrastructure to support tourism, but in general, Malaysia's economy is less driven by the tourist dollar. This makes it easier to have a more "authentic" experience in Malaysia. Although negotiating prices is encouraged in both countries, bartering is a must in Thailand where tourist prices are dramatically higher than local prices.
When is the best time to visit Thailand and Malaysia?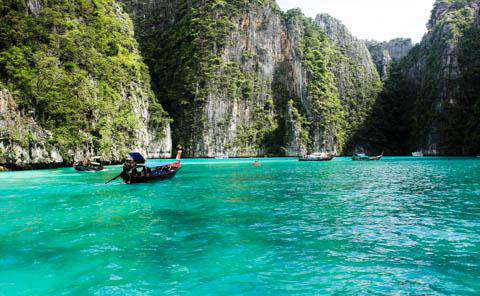 The high season for travel in Thailand is in the winter months from November to February. In the north, the dry season is between November and May. The southern coasts stay relatively dry during this time as well. The wettest time on the western coast is usually from April to October. The east coast experiences more rain between September and December.
Malaysia stays hot and humid throughout the year. Due to seasonal winds, the wet season on the eastern coasts is from November to February, while the wettest months on the western coasts are April and October.
Why is Thailand more expensive than Malaysia?
Contrary to what you might expect, Thailand is generally more expensive for visitors than Malaysia. Perhaps the biggest reason for this is because Thailand's economy is strongly dependent on tourism while Malaysia's overall economy is more diverse.
Thailand has a bus system in place that caters specifically to backpackers and travelers. These bus companies are significantly more expensive than the public transportation system that locals use. Travelers are welcome to use this public bus system, but the marketing efforts of the private buses often lure visitors away from it.
Malaysia's economy is much less dependent on tourism, so visitors usually depend on the same transportation system as the locals. Accommodation also tends to be better in quality for a lower price in Malaysia, again, due to supply and demand. Also, a diverse range of restaurants keeps prices for food competitive throughout the country.
What are the most expensive and cheapest cities and regions in Thailand and Malaysia?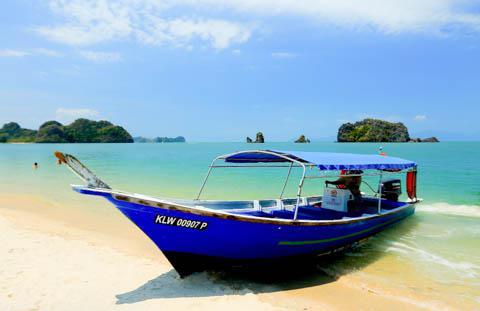 As a general rule in Thailand, the more touristy a destination, the more expensive it is. While this is true in many countries, it is even more extreme in Thailand. Southern Thailand is more expensive than northern Thailand with some of the most expensive areas being Phuket, Koh Samui, the beaches in Krabi provinc, and Koh Phangan. The time of year can also dramatically effect cost. During the
Full Moon Party
, for example, prices in Koh Phangan can climb, but expenses are more reasonable during slower times. Check the calendar and plan ahead.
Prices in Malaysia are relatively cheap and consistent throughout. As the capital city, prices in Kuala Lumpur can be a bit more expensive than more rural areas, but budget options are still plentiful within the city. If you visit the Cameron Highlands, you might pay a bit more for a rental car or tours, and public transportation in the area can be a bit limited.
Compared to peninsula Malaysia, Borneo can be quite expensive due to a lack of infrastructure. Although budget accommodation and cheap food are available, most people in Borneo choose to do a variety of activities. This is where the price starts to climb (but is well worth it). Depending on what activities you choose to participate in, Borneo could quickly become one of the most expensive areas that you might visit in Southeast Asia.
How you can save money when visiting Thailand and Malaysia?
Negotiate for most services and items. This is particularly true in Thailand. As is the case in much of Southeast Asia, most items for sale at shops and markets are negotiable. Furthermore, it is also possible to negotiate for a hotel or hostel room in many places, and sometimes even at restaurants. Generally, if something is offered to you, and you feel the person offering it is a little bit pushy, then it is safe to assume that the price is negotiable.
Venture off the beaten path. The prices in crowded areas tend to be the highest.
Travel with the locals. Find local transportation whenever possible and avoid paying a premium for "VIP" buses.
Slow down and "travel slow". If you're rushing through the country, you're going to spend more money on transportation without seeing much. Transportation costs can be expensive due to the overall price of fuel and labor, so the more places you visit, the more money you're going to spend.
Plan your schedule with regards to holidays and festivals. Special events are fun but expensive. If going to the Full Moon Party isn't your priority, avoid the island areas during these times. Also look at the holiday schedule to see when locals are on vacation.