Great place with good facilities. Free coffee, tea and juice all day as well as breakfast, snacks and some options at dinner was amazing value. Good location about 10-15 minutes walk from the city centre and the main attractions. - Claire
What sets them apart?
This is a favorite hostel in Florence. They offer some of the best amenities, including free breakfast and dinner buffets, as well as snacks available throughout the day. The facilities are nice and clean, and the staff is friendly.
Hostel Personality
Who's staying here?
This hostel appeals to everyone. It pulls in travelers of all ages. Although it's not always the most social hostel, it's still a fun and welcoming place to stay. Solo travelers, groups, couples, and everyone else all seem to enjoy their time here. There's also a blocked off area with the female only rooms, which many girls like because it adds an extra level of security and privacy.
Insider Tip
If you have any special dietary needs, let them know in advance and they'll do their best to accommodate you.
Hostel Gallo d'Oro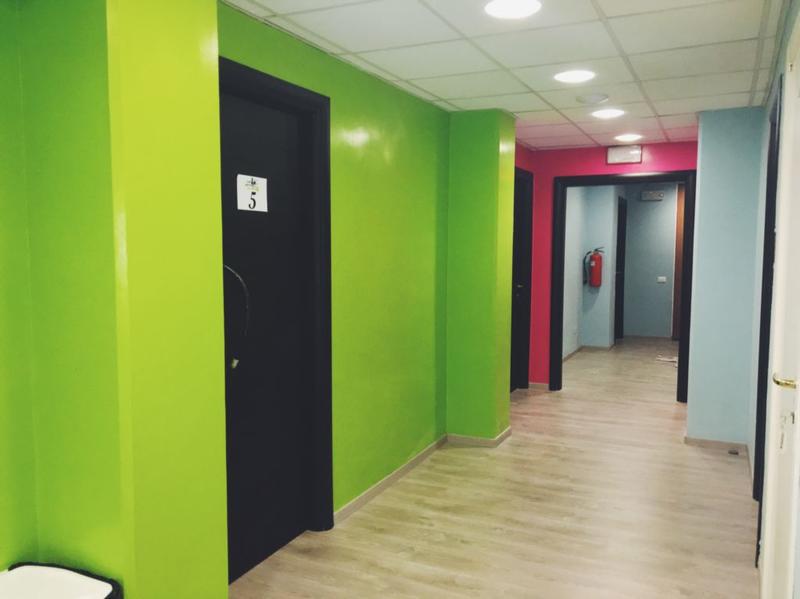 This colorful hostel is all about the amenities. They offer a
free buffet breakfast
which is available every morning, plus a buffet dinner served each night. During the day you can enjoy a number of snacks. The facilities are also clean and comfortable, the rooms are nice, and the staff is friendly.
The location is a bit outside of Florence's city center, but most sights and attractions can be reached with a fifteen minute walk or so.
The Facilities
Dorms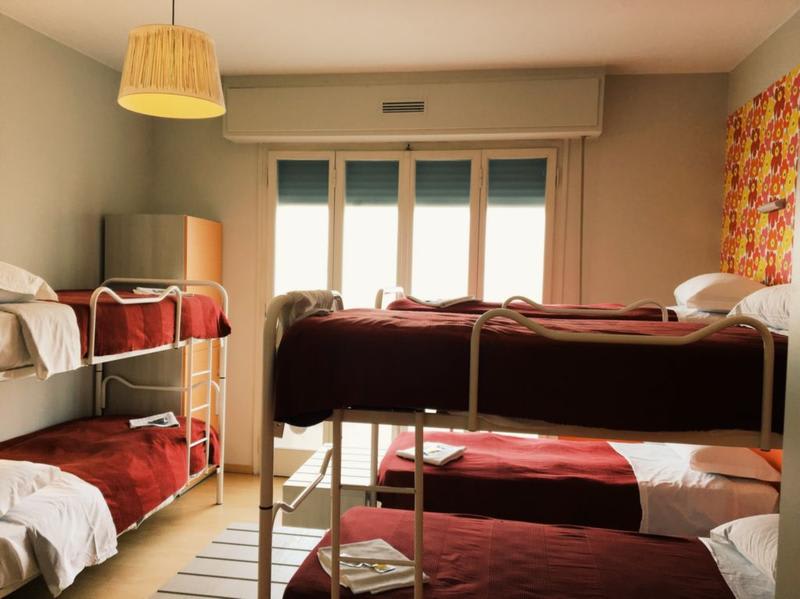 Hostel Gallo d'Oro has dorms that sleep either four or six people. They have bunk beds that are generally comfortable, but a bit low so you probably won't hang out in bed unless you're sleeping. This is Florence though, why would you spend any more time in a dorm than you have to? Guests are also given a security locker that's big enough to fit a carry on bag.
The female only rooms are separate from the co-ed rooms, which offers an additional level of security and privacy. If you're a girl traveling alone, or a group of girls traveling together, this is a nice option.
Bathrooms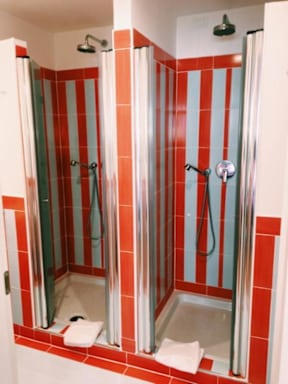 There are both en-suite and shared bathroom facilities available, but do note that the en-suite dorms have only showers and sinks in the rooms. You're still sharing the two toilets down the hall.
The bathrooms themselves are quite clean and reliable. Like everything else with this hostel, there is little to complain about.
Common Areas

This hostel has a small common area with a few sofas where guests can chat and hang out. The small size means that many guests don't spend any real time here, but when that do, it's easy to strike up a conversation because the area isn't overwhelmingly large.
There's a dining area with separate individual tables where guests can enjoy the breakfast and dinner. Many guests stick to their groups during this time, so it's not the easiest to meet other travelers if you're traveling alone.
The Location
San Marco
What's Nearby?
This hostel is a bit outside of Florence's city center, but the most popular sights and attractions can be reached in about a fifteen minute walk, including the city's famous Duomo. In the surrounding neighborhood you'll find plenty of art galleries and local shops. The Accademia Gallery, which houses Michelangelo's famous statue of David is less than half a mile away. The Uffizi Gallery and Ponte Vecchio are both just over a mile away.
Nearby Transportation
This hostel is about a twenty minute walk from the Santa Maria Novella Train Station. This is likely how you'll be arriving and leaving Florence.
Amenities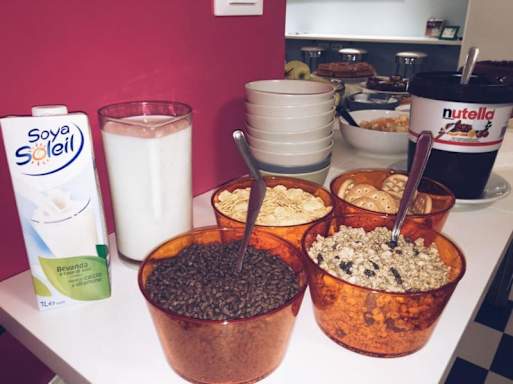 This hostel is all about the amenities. There's a free buffet breakfast available in the morning and a free buffet dinner served every night. The meals are surprisingly good and filling. Snacks, juice, and water are all available throughout the day. In addition to the free food, there are also vending machines and shared kitchen facilities available to guests.
Other amenities that guests at this hostel enjoy include free Wi-Fi, luggage storage, a book exchange, and all kinds of travel information. Towels and bed linens are also included in the price of your room and laundry facilities are available.
Staff
The staff here are great and really focus on the details. From the friendly welcoming you receive when you arrive to the impressive food that's served throughout the day, the staff here are great. They're available 24 hours a day and can help you book tours or answer any travel related questions that you may have.
Heads Up
This is a favorite hostel in Florence so it's hard to find anything to complain about, but some guests think it can be hard to meet other travelers here. The hostel is also a bit outside of the city center, but it's still in a nice area that's very walkable.
Hostel Gallo d'Oro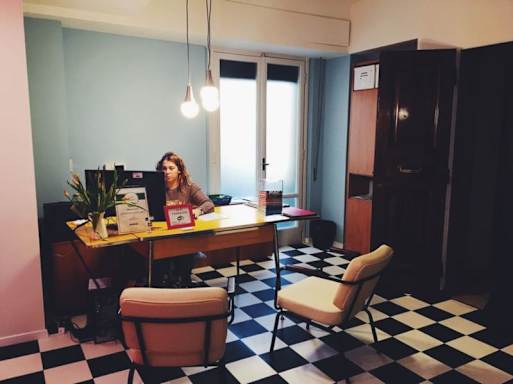 Do you have a favorite hostel that you would like to review? Let us know!