Staff were so friendly! Darko was fantastic and gave us some awesome advice. It's located in the perfect position, close to major landmarks & great restaurants. - Tara
What sets them apart?
This guesthouse's location couldn't be better, but the price is still on point. It's a small and charming place to stay that is locally owned by a friendly and knowledgeable host. The rooms are quiet,spacious, and perfect for anyone who wants to experience Florence without breaking the bank.
Hostel Personality
Who's staying here?
This is a small guesthouse with a four bed dorm room. It's a quaint and quiet place to stay in a central location so it appeals to budget travelers who aren't looking for a particularly social atmosphere, but instead want a homey and comfortable place to sleep.
Insider Tip
Don't hesitate to ask Leonardo for all kinds of insider tips on where to eat and what to see in Florence!
Leonardo House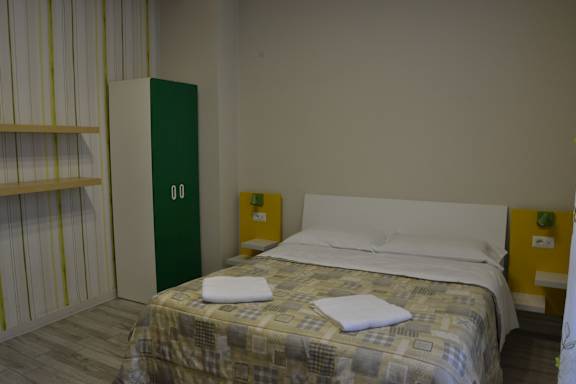 This is a small guest house and hostel. There's only six rooms, most of which are private rooms, but there's also a four bed dorm. The owner, Leonardo, is wonderful and really goes into detail with his advice of where to go and what to see. The guesthouse is conveniently located near both the train station and many popular sights, but despite its central location and wonderful quaint atmosphere, it's still very affordable.
The Facilities
Dorms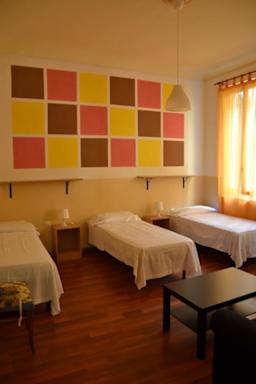 The hostel also has a four bed dorm for girls. There are single beds and basic furnishings where you can store your stuff. It's the perfect place to crash for a couple nights while you explore everything that Florence has to offer.
Private Rooms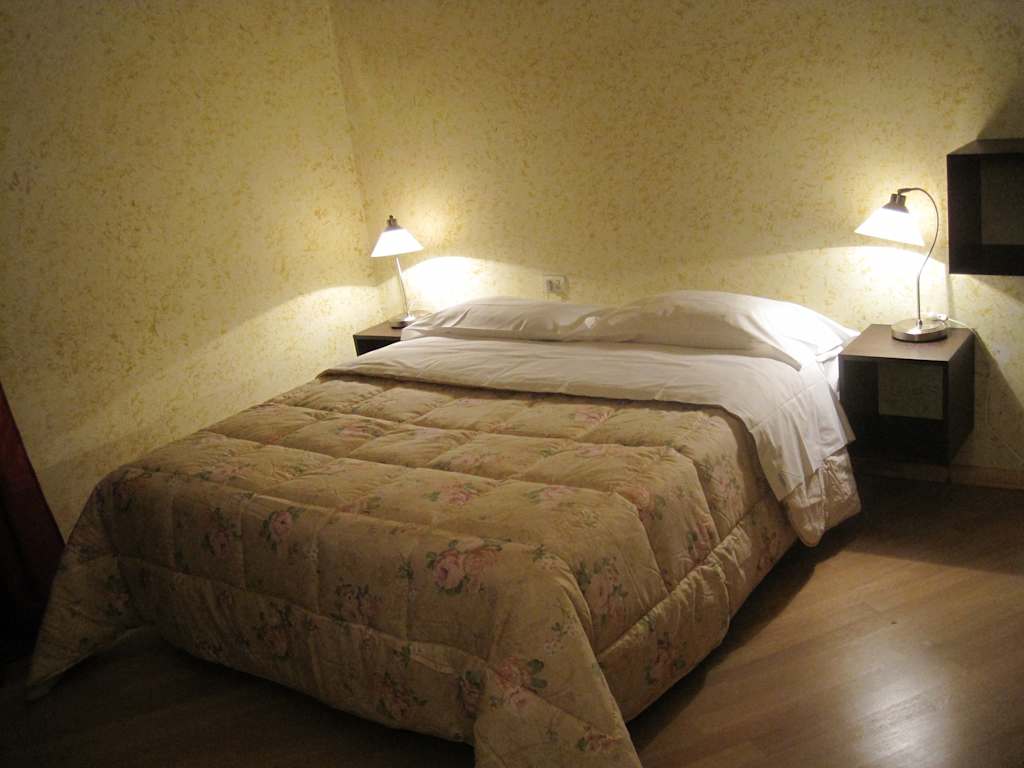 There are six rooms in total in this guesthouse, most of which are private rooms. There are twin and double private rooms as well as rooms that sleep a small group. It's possible to add a bed to most rooms as well. The rooms have air conditioning, comfortable beds, small shelves, and reading lights. They stay nice and quiet so you can enjoy a good nights sleep.
Bathrooms
Most of the rooms at this guesthouse use shared bathrooms, with the exception a private double room that has en-suite. The bathrooms are clean and reliable. The guesthouse is pretty small, so you don't have to walk very far to get to them, but they can get a bit crowded during the morning and evening hours.
The Location
Santa Maria Novella
What's Nearby?
This guesthouse is all about the location. It's walking distance to the train station, but also very close to many of the city's best attractions. The Duomo is about a third of a mile away, or less than a ten minute walk. It's about a twenty minute walk from Accademia Gallery and a little bit more to the Uffizi Gallery. Mercato Centrale is about a mile away.
Nearby Transportation
This hostel is less than a five minute walk from the Santa Maria Novella Train Station, so it's convenient for both arrival and departure. While most people arrive by train to Florence, there is an airport as well, Peretola Airport, that's about five miles away from the guesthouse.
Amenities
This is a small guesthouse with basic amenities like Wi-Fi access for guests. If you're not used to staying in a hostel, you might be a bit surprised that you have to pay for a towel, but this is pretty common in hostels and guesthouses that don't have all of the amenities of hotels. There is luggage storage available to guests and there's a small kitchen area that has a kettle, microwave, a small refrigerator, and some silverware.
Staff
This is a small locally owned guesthouse and hostel, and the host, Leonardo, is wonderful. He speaks a wide variety of different languages and can offer tips and advice about Florence including the best local restaurants. He'll go into detail about walking tours and things to do in the city! Definitely take time to chat with him.
Everyone that works the reception area is helpful as well. There's not always someone behind the desk so make sure you arrange the details of your arrival.
Heads Up
This is a small guesthouse that doesn't the atmosphere of a typical backpacker hostel. It's not the place to meet other travelers. The rooms can also be a bit dark without any real natural light. They also don't offer the daily cleaning service you'd find at a hotel, but this is a guesthouse/hostel, so services are a bit different.
Leonardo House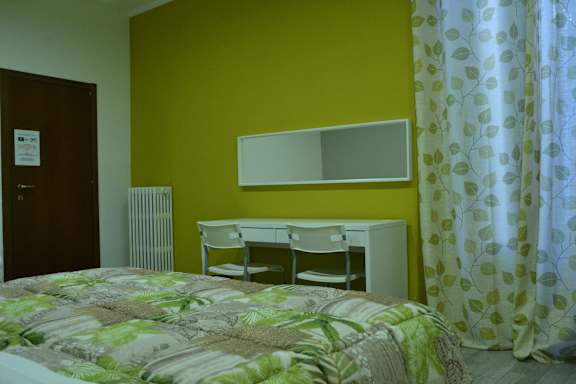 Do you have a favorite hostel that you would like to review? Let us know!