Clean, central and spacious rooms with the best pillows. New towels everyday and staff were approachable and helpful. - Sian
What sets them apart?
This hostel is a bit more like a house than a hostel. It's a friendly place to stay with a cozy and quiet vibe. The owners are great and the location is convenient. They also provide a light breakfast.
Hostel Personality
Who's staying here?
This hostel isn't the most social place and it appeals to an older crowd. It's a friendly place though if you're looking for a quiet and cheap place to stay in a convenient location.
Insider Tip
Enjoy your breakfast on the small outside courtyard!
My Friends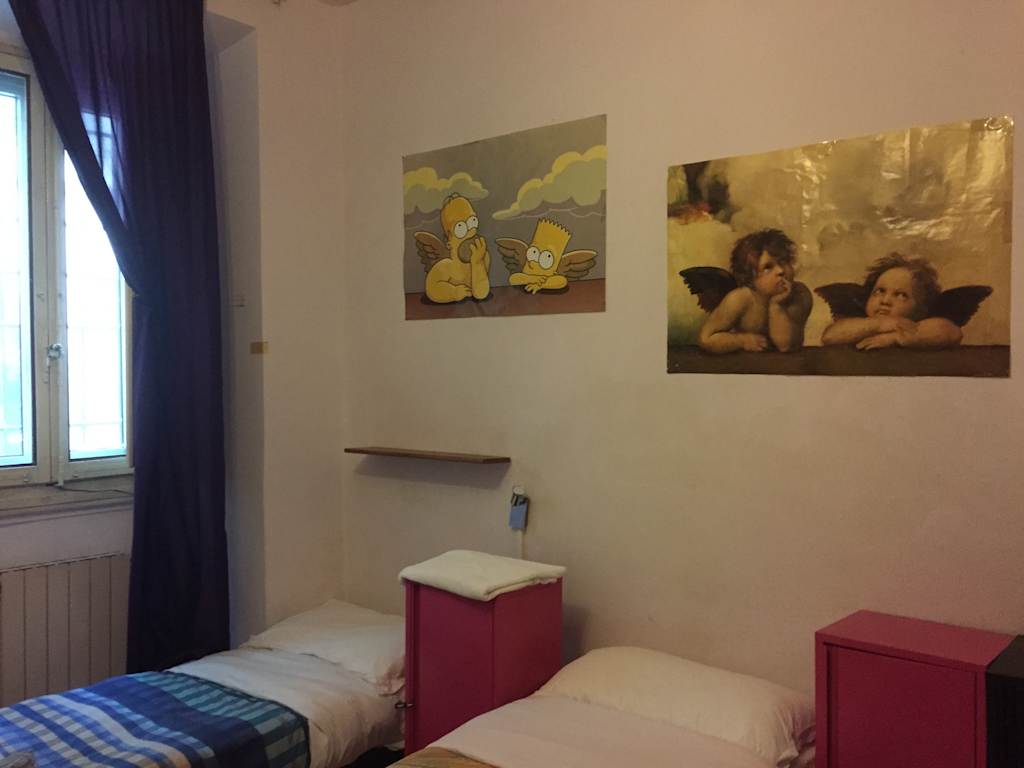 This hostel is a nice option for budget travelers near the main train station, but also walking distance to the most popular sights and attractions around Florence. It's got a mix of co-ed and female only rooms, but do note that the girl's rooms are in a separate building. They do have their own kitchen and bathrooms though.
The staff here are helpful and the facilities are cleaned daily. The atmosphere is quiet and relaxing so it's a nice place to crash for a few nights while your explore Florence.
The Facilities
Dorms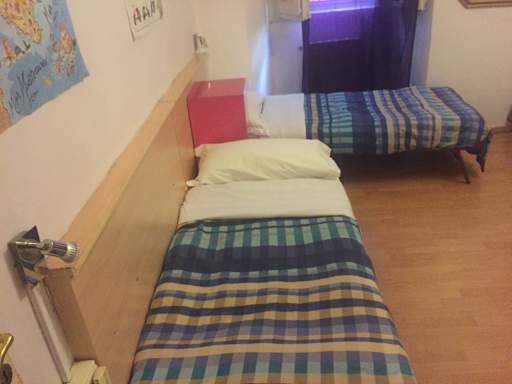 This hostel has co-ed dorms that sleep six people and female only rooms that sleep four. The female only room is outside of the main building but it still feels safe and secure. It's basically a shared apartment with its own kitchen and large rooms. There are four, four bed dorms in total in the female only section.
Bathrooms
The dorms share bathrooms that are reliable and decent. They're cleaned daily, but like with any shared bathroom, they can get a little dirty between cleanings. There are two bathrooms available in the girls' building, and these can get a bit crowded during the busy morning and evening times. Conveniently, toiletries and towels are provided.
Outdoor Space
This hostel has a small, outdoor courtyard where you can enjoy the breakfast they serve every morning. It's a nice place to take a break and enjoy the fresh air between busy days exploring the city.
The Location
Santa Maria Novella
What's Nearby?
This hostel is less than a quarter of a mile from the Santa Maria Novella Train Station. It's also just steps from the Florence Congress Center and very close to Mercato Centrale. Basilica of San Lorenzo is a few minutes walk away and Accademia Gallery is less than half a mile away. You can get to the Duomo in about 10 to 15 minutes and both Ponte Vecchio and the Uffizi Gallery are less than a mile away.
Nearby Transportation
This hostel's convenient location just minutes from Santa Maria Novella Train Station make it a convenient option for travelers arriving and leaving Florence. Most visitors arrive by train, but there's also an airport nearby that can be reached in just a fifteen minute drive.
Amenities
This is a small hostel and you'll find the basic amenities available to guests including Wi-Fi access, free luggage storage (anytime), travel information, and air conditioning. The hostel also gives guests free towels and toiletries, which is a nice perk if you're used to staying in hostels where you have to pay for everything. A free breakfast is served every morning as well that includes eggs, bread, and fruit.
Staff
This hostel is locally owned and the staff can give you all kinds of insights into local restaurants and nearby places to visit. The host really takes care of guests and you'll feel like you're staying in someone's home. Do note that the reception area is only open at certain hours, so plan your arrival accordingly and reach out to them to discuss the details.
Heads Up
This is a charming local place to stay that feels a bit like you're staying in someone's home. Many visitors enjoy this, but others feel uncomfortable and miss the social environment you might find at other hostels.
My Friends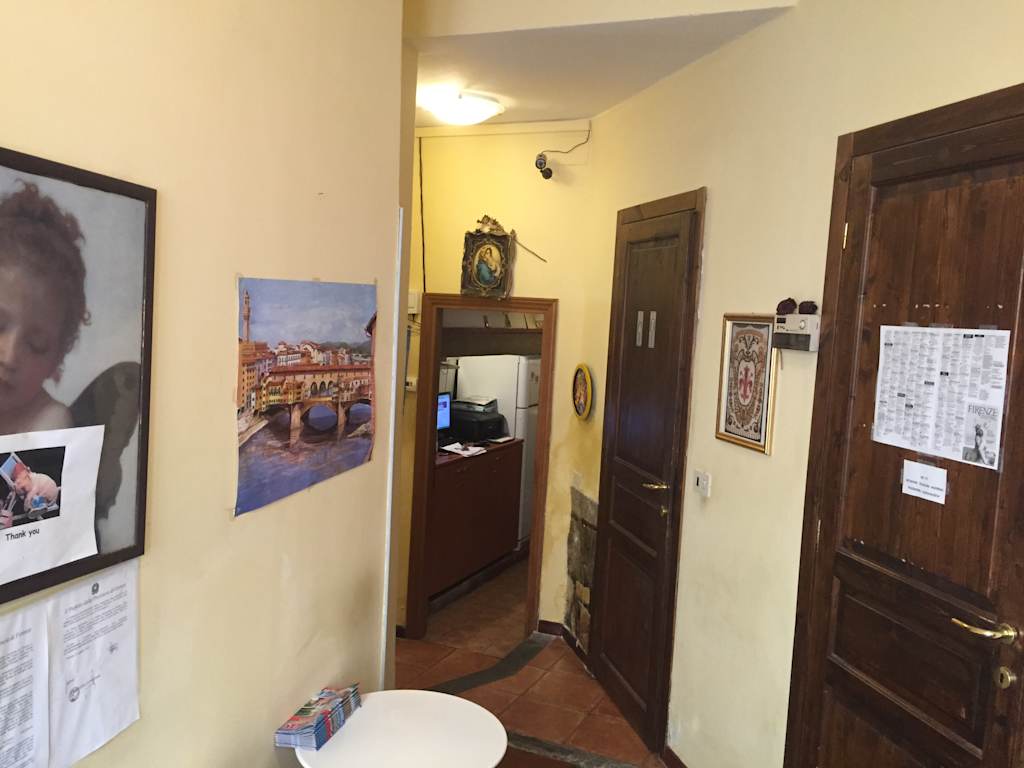 Do you have a favorite hostel that you would like to review? Let us know!