This has to be the best hostel I've ever been to! A beautiful old monastery in the hills just outside the city. The hostel is situated on a hill overlooking Florence so the view is absolutely breathtaking especially at night! I liked it so much that I actually went there twice. And every time it was the highlight of the trip! - Anonymous
What sets them apart?
This hostel's friendly atmosphere and unique setting in an old monastery set it apart from other hostels. It's also outside of town on a hill with a breathtaking view of the city.
Hostel Personality
Who's staying here?
This hostel has a fun atmosphere with unique rooms. If you don't mind being a bit outside of town, this hostel is great for backpackers, groups, and independent travellers.
Insider Tip
If you take the tour, you'll get a discount on the cooking class.
Ostello del Bigallo - Bigallo Hostel
Set in an old monastery, this hostel offers a truly unique experience that can't be matched anywhere else. They offer tours and cooking classes, and it's a friendly place to stay with helpful staff who keep things fun and social. The rooms are interesting and the view over Florence at night is not to be missed.
This hostel is a bit outside of town and you can expect at least a 35 minute bus ride to get to the Duomo and central Florence. But if you want a slightly different experience, then this is the place to stay.
The Facilities
Dorms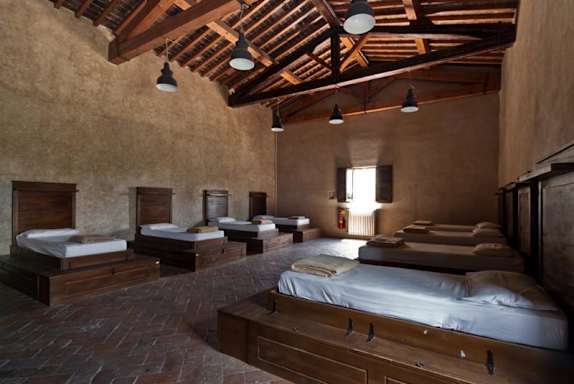 There are two dorm types here - one that sleeps five, and one that sleeps eight. These aren't typical hostel dorms though. They're designed by local craftsmen and the decor stays true to the renaissance style. The beds are also traditional in style. They have their own storage space below and the mattresses are comfortable.
Even more unique than the dorm rooms are the alcoves. These were traditionally used by monks but today the hostel offers twenty beds in wooden alcoves. Each alcove has two wooden beds and is divided from the other alcoves by a wooden barrier. This offers a bit of privacy but still has a dorm atmosphere.
Private Rooms
If privacy is important to you, then you'll enjoy one of the five double rooms that are available. You can also add a third bed if you need it. These rooms each have their own personality and the decor stays true to the theme of the hostel. Private rooms also include towels and a daily cleaning.
Bathrooms
Dorms and alcoves use shared bathrooms while private rooms each have their own en-suite bathroom.
Common Areas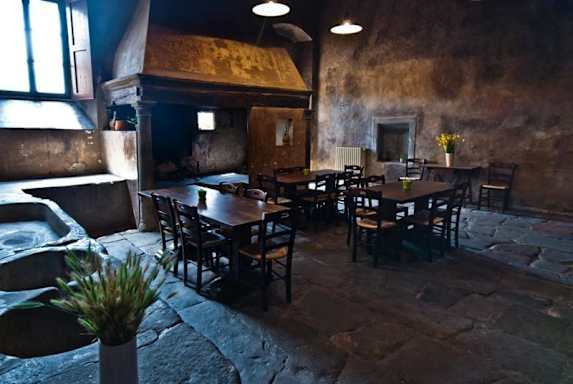 This hostel is in an old monastery, which lends itself to having common space. There are several common areas where guests can relax, meeting rooms if you need to organize an activity for your group, a dining area, and a beautiful outdoor garden. This hostel is all about the experience, and a big part of that experience is spending time with other guests.
The Location
Bagno a Ripoli
What's Nearby?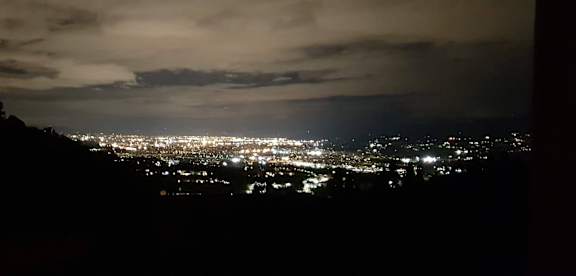 This hostel is located about five minutes by car from the center of Bagno a Ripoli. It's also about a twenty minute drive to Florence. Alternatively, you can take a bus (35 minutes) and then climb a hill (20 minutes) to the hostel. It's a lot of work but the peaceful retreat and spectacular view are well worth the effort.
Nearby Transportation
This hostel is a bit outside of Florence, so if you want easy accessibility to the city center, then this isn't the place for you.
Activities
This hostel organizes a number of activities for guests. It's a great way to meet everybody and keeps the atmosphere social and fun. There are regular pasta nights, cooking classes, and walking tours of the area. The staff who organize the events are fun and knowledgeable and the crowd always as a good time.
Amenities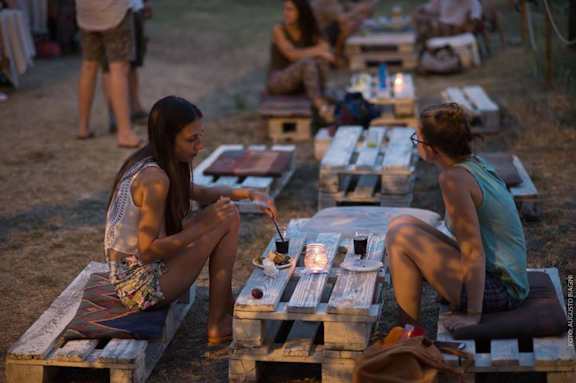 This hostel has a charming atmosphere and many great amenities including a book exchange, reading lights, board games, travel information, and luggage storage. If you're traveling with an organized group, reach out to them as there are plenty of unique amenities available to your group that can be coordinated in advance.
Staff
The staff here really make the place. They organize the activities and make sure everyone is having fun. If you're traveling with a large group, make sure you coordinate with them ahead of time, because there are all kinds of options and add-ons available to you.
Heads Up
This hostel is truly amazing, but it's not easy to get to. If you goal is to efficiently explore Florence's city center, then this isn't the place for you.
Ostello del Bigallo - Bigallo Hostel
Do you have a favorite hostel that you would like to review? Let us know!