Friendly staff. Great location. Loved the £1.00 donation for an all you can eat breakfast. I would definitely stay again. - Anna
What sets them apart?
The relaxing common areas, amazing staff, and impressive location make this a good option for budget travelers headed to London.
Hostel Personality
Who's staying here?
This hostel has a social vibe without being a party hostel. It's a good value for the money with activities planned every day.
Insider Tip
The bathrooms in the larger dorm rooms can get dirty quickly, so many guests prefer to stay in a dorm with less people.
Astor Hyde Park
Astor Hyde Park Hostel is a great option for travelers who want to stay in the swanky Kensington neighborhood. The hostel offers basic rooms with simple furnishings that sleep anywhere from 4 to 15 people. There really is something to meet every budget.
The hostel organizes all kinds of activities for guests, and there are lounge and dining areas where you can hang out. It's a social hostel without being a hard core party hostel, so it's perfect for anyone who wants to meet other guests in a chill setting.
The staff really make this hostel. While it has the typical challenges that you'd find at any other hostel, the staff are incredibly responsive and will do everything they can to resolve the situation.
The Facilities
Dorms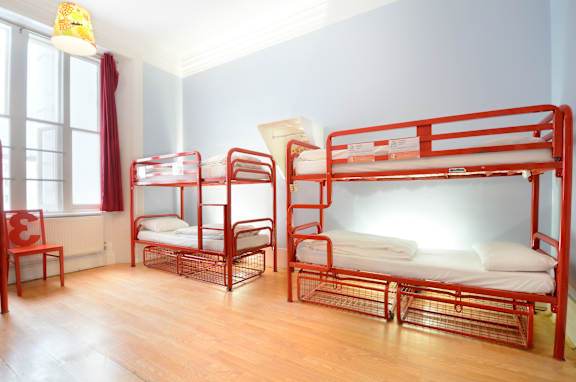 This hostel has a large number of dorm rooms to choose from. There are rooms that sleep anywhere from 4 to 15 people with both mixed and female rooms available. The rooms all have ensuite bathrooms, regardless of the size and style. Bed linens and security lockers are included in the price of the room, but you'll need to bring your own lock. If you forget, you can borrow one at the reception desk and leave a deposit (but no additional fee).
Private Rooms
For couples traveling together, or anyone that wants their own space, the private double and twin rooms are a great option. The rooms have their own ensuite bathroom and very basic furnishings. These rooms also include basic toiletries like shampoo and towels.
Bathrooms
The bathrooms are what you'd expect in a hostel. They could use some additional shelving in the showers but the staff is very responsive if you report any concerns regarding the cleanliness or functioning of the facilities.
Common Areas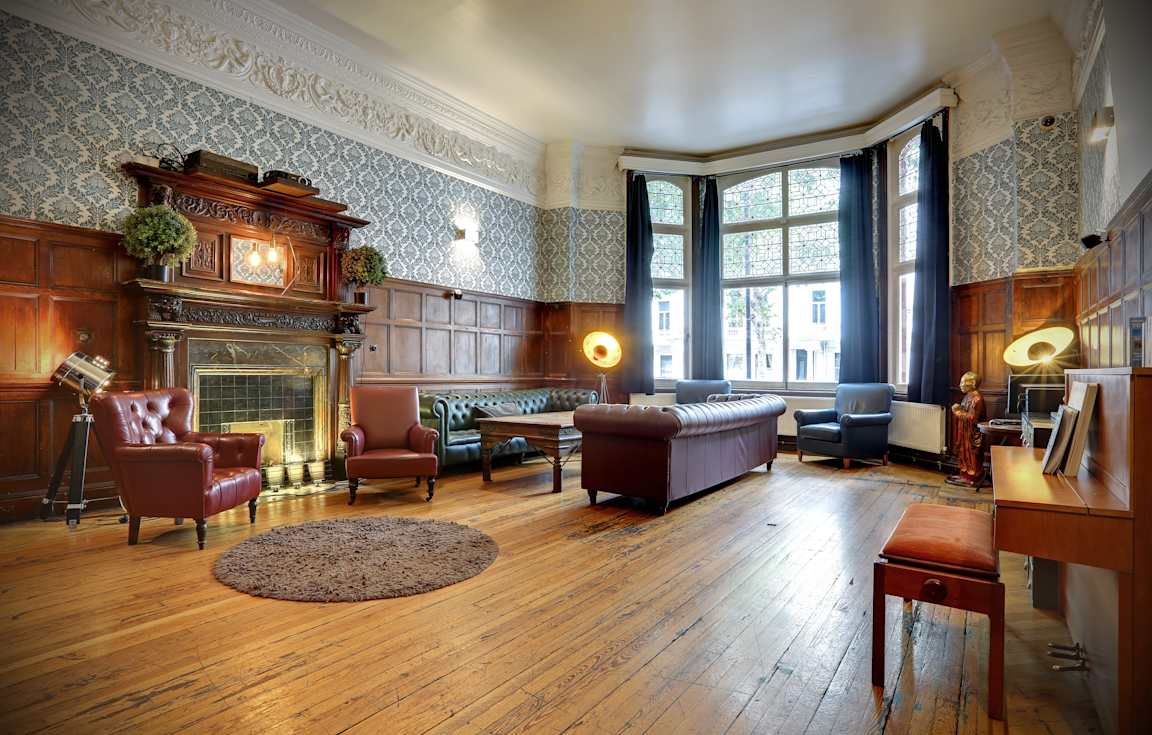 This hostel's impressive lounge, dining areas, and shared kitchen are all perfect gathering places for guests to hang out and enjoy meals. The lounge feels very grand and it has a large projector screen where you can watch movies. The dining area is a common place to enjoy a meal. The kitchen is perfect if you want to save some money and cook your own meals. The lounge is the perfect hang out for night owls while those that want to turn in early can enjoy a solid nights sleep.
The Location
South Kensington
What's Nearby?
Located in South Kensington, this hostel is in a great area near many restaurants, pubs, and shops. It's a popular spot with the celebrities, so keep your eyes peeled. The hostel is about a 15 minute walk from Hyde Park and the same distance from the Natural History Museum. It's also close to Royal Albert Hall and Harrods.
Nearby Transportation
If you're flying in to Heathrow, you can reach the hostel by taking the Piccadilly line to Gloucester Road station. Then it's about a 15 minute walk.
Activities
The hostel's staff organizes a few activities a week for guests including walking tours of the city, pub crawls, and dinners. These activities are fun and popular, and they're the best way to meet other guests.
Amenities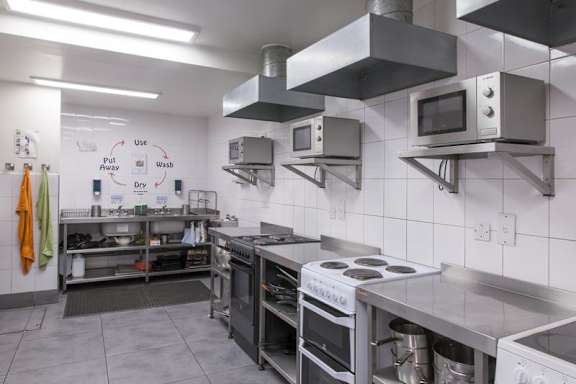 In addition to the standard amenities like Wi-Fi access, laundry facilities, and security lockers, this hostel also has a nice movie selection, board games that guests can play, and a foosball table. There's a shared kitchen where you can cook meals and vending machines if all you need is a snack.
Staff
This hostel is all about the staff. They're on-site 24 hours a day and are incredibly responsive to any problems that arise. Don't hesitate to let them know if the bathroom needs a cleaning or there's a problem in your room. They also organize activities for guests and keep the place running smoothly.
Heads Up
The furnishings in this hostel feels a bit older and some guests felt it could be cleaner. Fortunately the staff are responsive if you have any complaints, so definitely let them know if something needs to be cleaned. Also note that there is no elevator in this hostel.
Astor Hyde Park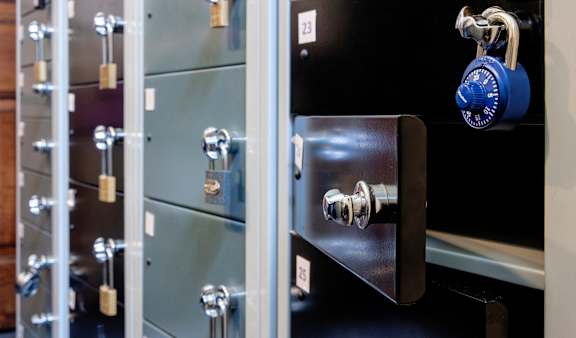 Do you have a favorite hostel that you would like to review? Let us know!