The hostel was great - food, staff and accommodation were awesome. I would go there again immediately. - Victoria
What sets them apart?
This hostel's excellent location, cheap price, and free amenities like complimentary breakfast, towels, hairdryers, and more make it a great option for budget travelers.
Who's staying here?
This hostel offers only mixed dorm rooms (no all female rooms) and a few private rooms at a very good price. It brings in guests of a variety of ages who want somewhere cheap and central to stay. It's a great option for students, gap year travelers, or backpackers who want to save some money but still be close to everything.
Insider Tip
Because there are no lockers in the room, you can ask to store your bags in a locked room by the reception area for free if you'd prefer. If your on a top floor, this can be a bit challenging because there is no elevator.
The Horse and Stables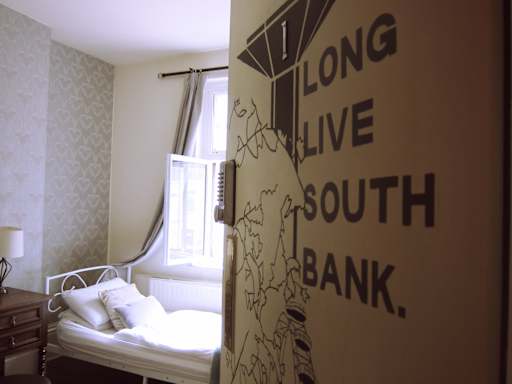 The Horse and Stables Hostel is an affordable hostel right above a pub of the same name. It's perfectly located in London, walking distance to many of the city's most iconic sights including Big Ben and the London Eye. The bar is the main hangout spot in the hostel and it also serves as the common area and lobby.
The hostel has dorms that are all co-ed as well as a few private rooms. The dorms have metal frame bunk beds that are basic but clean.
The Facilities
Dorms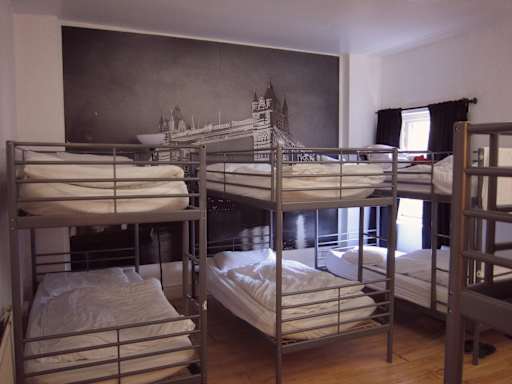 Dorms are available that sleep 6, 8, 10, or 12 people. All of the rooms are co-ed with basic bunk beds. This is central London, so you can expect smaller rooms that are a bit short on space. While there are no full sized lockers, there are smaller safes where you can secure your valuables.
Private Rooms
For those that want their own space, there are private rooms that are either basic twin rooms with two single beds or double rooms with one double bed. The rooms have a little more character than the dorm rooms with some charming furniture and simple decor.
Bathrooms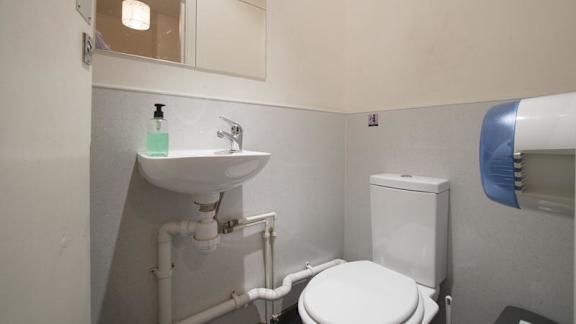 The bathrooms are pretty basic but functional. Guests are provided with a towel, even if they're staying in a dorm. This is pretty unique for a hostel in London.
Bar
The Horse and Stables Pub below the hostel is the perfect place to enjoy a local drink and a freshly cooked meal. Guests can enjoy a 10 discount on all food and drinks as well as free tea, coffee, and biscuits throughout the day. The pub has a traditional vibe that will have you soaking up the British charm.
Restaurant
The downstairs pub also serves as a restaurant where you can enjoy local dishes that are made fresh daily.
Common Areas
The lobby and common space for this hostel is the downstairs pub, so that's where most guests hang out during their stay.
The Location
Southbank
What's Nearby?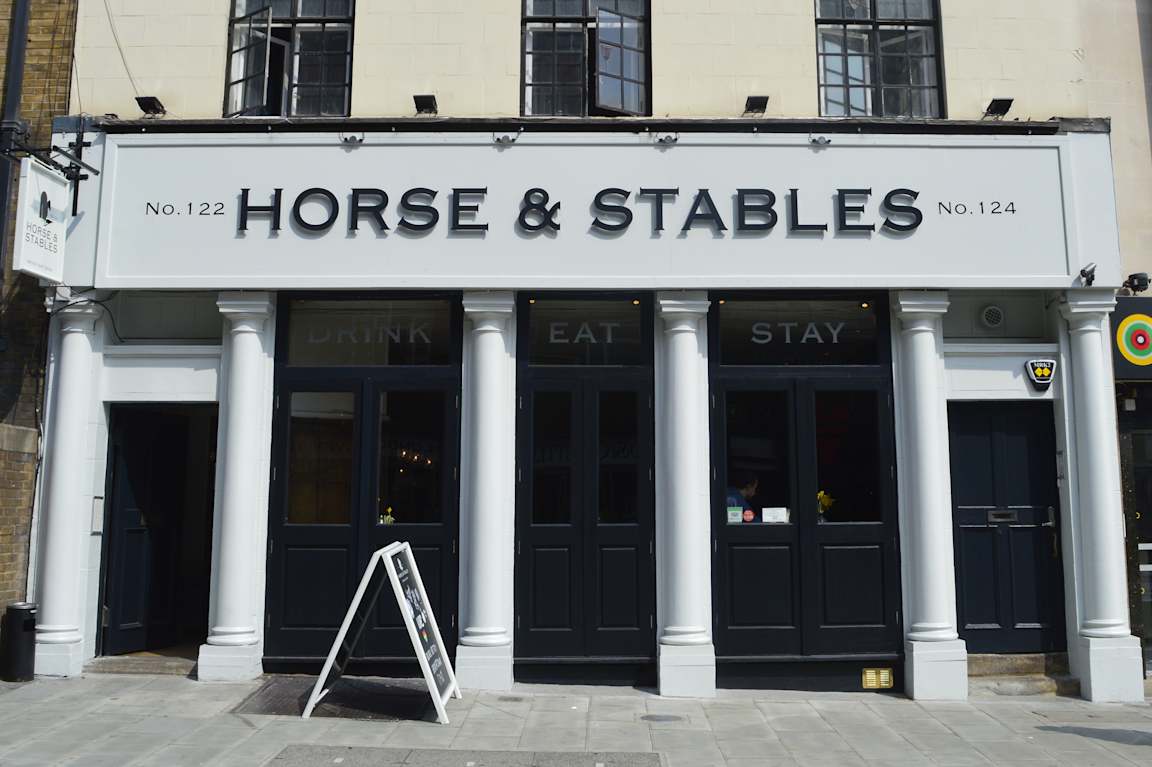 Perfectly located walking distance to most of London's most famous monuments, this hostel makes a great base for exploring the city. You can easily walk to Big Ben, the Palace of Westminster, and the London Eye. Or head out for a leisurely walk alone the Thames and explore the beautiful neighborhood of Southbank. You'll find many great restaurants, cafes, shops, and bars and probably spot a few street performers as well. The area also has a popular weekly market where you can peruse local merchandise.
Nearby Transportation
This hostel is also well connected to the rest of London. There are many bus stops nearby as well as several tube stations including Lambeth North station and Waterloo station. From there you can access almost any of London's most popular neighborhoods.
Amenities
This hostel offers some free amenities to guests that you won't find at other hostels. This includes free towels, even if you're staying in a dorm, plug adaptors, and a filling free breakfast. Hair dryers and travel information are also available. They'll store your luggage for free in a secure room by the lobby, but there are no security lockers in the rooms.
Staff
This hostel has a friendly staff that are laid back and welcoming. The check in process is smooth and easy, so you can quickly make yourself at home and start exploring London.
Heads Up
The most common complaint guests have about this hostel is the beds. The mattresses sink down a bit and they aren't particularly comfortable. No lockers are in the rooms, but you can store your bags in a secure room by the lobby if you wish. There are also safes for smaller valuables.
The Horse and Stables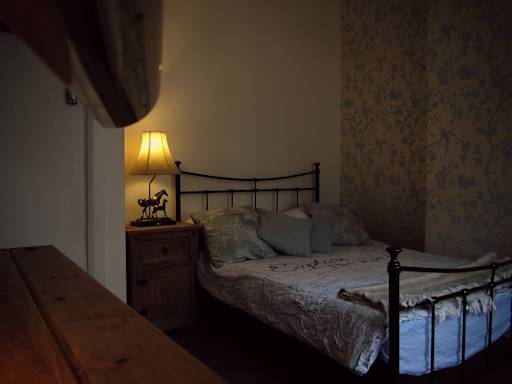 Do you have a favorite hostel that you would like to review? Let us know!