We loved our stay at the Walrus. The bar downstairs had such a laid-back and welcoming environment, and the room was clean. This hostel is no-frills, but the location and the staff and the atmosphere make it totally worth it. - Rebecca
What sets them apart?
This hostel's location can't be beat. It's walking distance to the London Eye and Big Ben and is surrounded by restaurants and bars. There's a lively on-site bar that guests enjoy as well as a filling free breakfast every morning.
Hostel Personality
Who's staying here?
This hostel is affordable and centrally located so it's popular with young budget travelers who want to be near everything. It's a bit of a party hostel, but the party mainly sticks to the bar area so sleeping at night isn't usually a problem.
Insider Tip
The bar is popular with travelers and locals alike, so if you want to experience a local vibe make sure you check it out.
The Walrus Hostel
The Walrus Hostel is conveniently located walking distance to the London Eye and Big Ben. It's also right by several tube stations and buses stop right in front of the building, so you can really get anywhere you need to go with ease.
The hostel's on-site bar offers a local feel with domestic beers and some good food. It's a great place to hang out, meet other guests, and enjoy a good time. The hostel also served a filling breakfast that guests rave about. It's a great way to start your day.
The Facilities
Dorms
This hostel has four, six, and eight bed dorms available as well as a 22 bed dorm for travelers on a serious budget or those that want the most social environment. There are mixed rooms available as well as female only rooms and bed linens are included in the price of the room. You'll also get a security locker for your belongings.
Private Rooms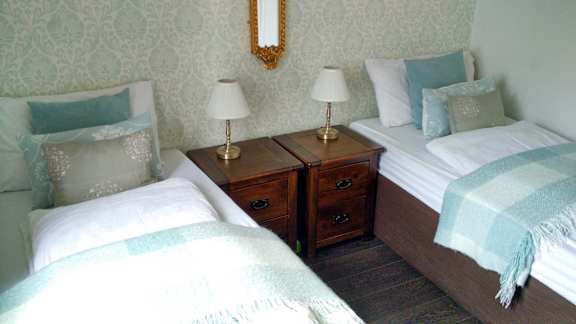 In addition to the dorms, there's a private twin room available for guests who want their own space. The room has a basic but nice decor with simple furnishings. It's comparable to basic hotel rooms but does use shared bathrooms.
Bathrooms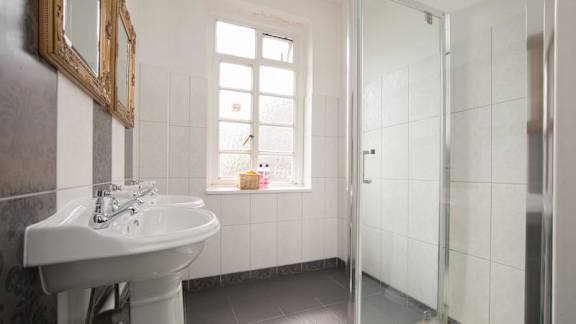 Every floor has shared bathrooms available to guests with hot showers. Bring your own towel or you can rent one if you forgot.
Bar
Head to the on-site traditional pub for some local vibes and good drinks. This is a great place to meet other guests and get a true British feel. There are nightly happy hours and themed drink nights like Mojito Mondays.
Common Areas
The bar is the main social area for the hostel but there's also a shared kitchen with a small dining area for guests. It's the perfect place to cook a meal or grab a bite to eat.
The Location
Southbank
What's Nearby?
This hostel's location couldn't be better. It's about a ten minute walk from Big Ben, the Houses of Parliament, and Westminster Abbey. The London Eye is just 5 to 10 minutes away and the Thames riverfront is about 5 minutes away. The riverfront is the perfect place for a bike ride. Bikes are available for rent at the hostel.
Nearby Transportation
This hostel is also very accessible by public transit. The London Waterloo station is about a five minute walk away. From there you can easily make your way to neighborhoods like Oxford Street with its many shops and restaurants.
If you're flying in Gatwick Airport you can easily take the train to Clapham Junction and then catch a train on to Waterloo station. It's less than an hour trip.
Amenities
This hostel has some unique amenities for guests including a great free breakfast with fresh orange juice and Marmite. There are bikes available for rent which are perfect for taking a ride along the river Thames. Or you could grab a book at the book exchange or fix a meal in the shared kitchen.
Staff
The staff here are professional and responsive. It's a laid back hostel so you can expect a chill experience and friendly staff.
Heads Up
The train can be a bit loud at night so bring ear plugs. You're also allowed to smoke in the building which can bother some guests. And take note that there is no elevator so climbing up to the fourth floor can be annoying at times.
The Walrus Hostel
Do you have a favorite hostel that you would like to review? Let us know!