Staff are excellent, mix of nice people within. Brings a really nice London vibe to the hostel. Very easy to find from Victoria. - Anonymous
What sets them apart?
This hostel's central location, friendly staff, and filling breakfast make it a good option for budget travelers to London.
Who's staying here?
This hostel offers a good value for the money and a few social activities that appeal to younger budget travelers.
Insider Tip
Bring shower shoes for the bathrooms.
Astor Victoria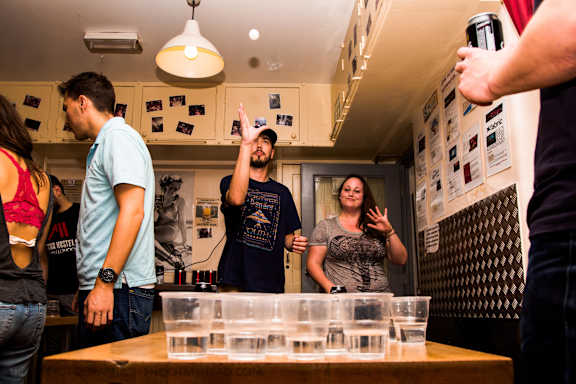 Astor Victoria is another branch of the
Astor
Hostel Chain. It's popular with younger budget travelers and offers basic facilities for a good price. There is a lounge area, shared kitchen, and basic amenities that guests can enjoy. They also organize a few events a week for guests, like walking tours of the city.
The hostel is in a convenient location for seeing the sights of London. Many things are walking distance, and those that aren't can be easily reached by public transportation. There's an underground station very close by.
The Facilities
Dorms
This hostel offers rooms that sleep 4, 5 6, or 8 people. There are both mixed and female only rooms to choose from and each bed has security baskets under the beds for you stuff.
Private Rooms
If you want a quieter space to yourself, there are single, double, and twin private rooms available as well. The double room has a full sized bed, while the twin room has bunk beds and the single room has just one single bed.
Bathrooms
There are plenty of bathrooms at this hostel but they are a bit small. The hot water can be hit or miss, but the bathrooms are cleaned regularly. They are on the older side so some guests felt they needed updating.
Common Areas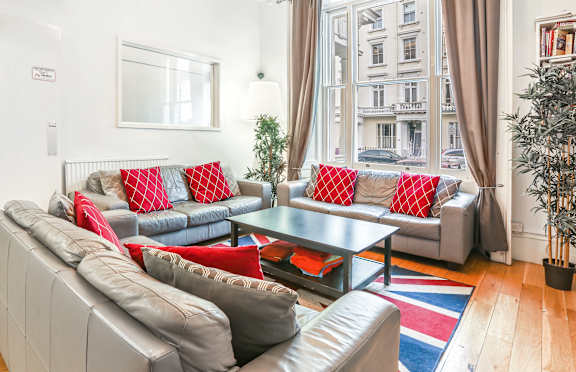 There's a large lounge where guests can hang out, watch movies, or read a good book. There's also a shared kitchen available for guests who want to do some cooking.
The Location
Pimlico
What's Nearby?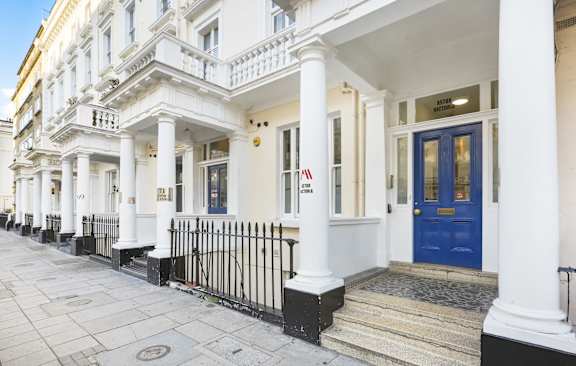 This hostel is in central London with easy access to almost anywhere in the city you'd want to go. It's near all types of public transit and is about a 25 minute walk to Big Ben. It's also just a 20 minute walk from Buckingham Palace.
Nearby Transportation
This hostel is well connected to public transit that runs 24 hours a day. Pimlico Underground Station is less than 5 minutes away and is on the Victoria Line. The Victoria Railway station is less than a 10 minute walk away and offers easy access to both Gatwick and Heathrow airports.
Activities
This hostel organizes walking tours of the city that are fun and informative. This is a good way to meet other guests.
Amenities
This hostel has some great amenities for guests. There are board games, PlayStation, and a book exchange if you're looking for something to do. There's laundry, wi-fi throughout, and an on-site ATM if you need cash. There's also a shared kitchen that guests can use and vending machines if you want a quick snack. Breakfast is served in the morning for a small donation that goes to a local charity.
Staff
The staff here are helpful and friendly. They're available 24 hours a day and can answer any travel related questions you might have.
Heads Up
Some guests felt this hostel could be cleaner, particularly the bathrooms. Also note that there's no elevator, so you have to carry your luggage up the stairs.
Astor Victoria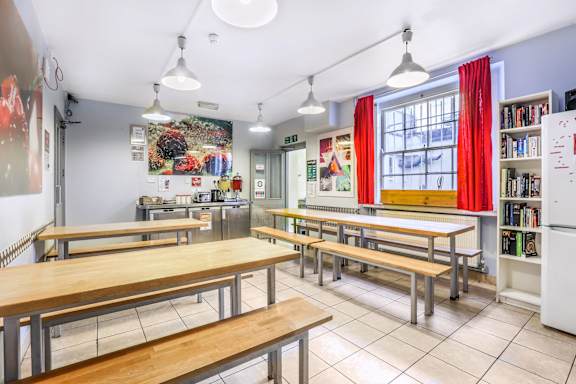 Do you have a favorite hostel that you would like to review? Let us know!