I regularly visit London and have stayed at the property on at least 3 separate occasions. I can't think of an overall better place to stay at (in this category) in central London. Location is fabulous - just 5 min walk from 2 tube stations. Facilities on the property are decent too - ample common space, reception with small bar & small coffee/cookie shop, microwave & plates for the guests who choose to bring in their own food. - Anonymous
What sets them apart?
This hostel's location near many great museums and cultural sights makes it a great option in London. It's also close to two tube stations and plenty of things to see and do.
Hostel Personality
Who's staying here?
This hostel is also a hotel, so it caters to diverse range of ages and travel styles. Because most guests stay in private rooms, there's not a particularly social atmosphere. It's more popular with groups, including school groups, that tend to keep to themselves. It's also a good option for families.
Insider Tip
The breakfast in the cafe is excellent and well worth the money.
MEININGER London Hyde Park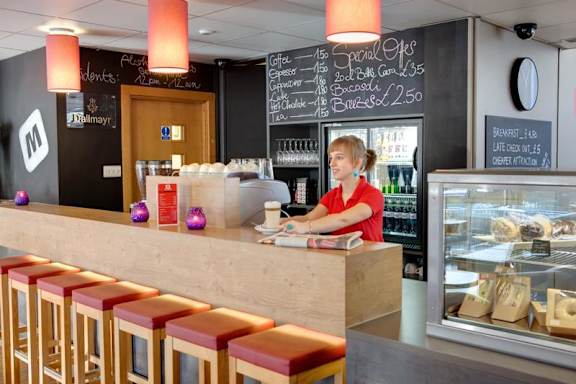 Meininger London Hyde Park Hostel and Hotel is in a great part of London, near the Natural History Museum and The Royal Albert Hall. It's close to at least two tube stations and is well connected to the rest of London.
The hostel is also a hotel with a wide range of private rooms available. You'll find groups, families, and budget travelers all staying here. The cafe is a great place to grab a bite to eat, but do note there is no kitchen available to guests. The rooms are clean and comfortable, most with ensuite bathrooms, which is a nice convenience.
The Facilities
Dorms
Dorms are available that sleep up to 12 people. You can choose between mixed or female only rooms (which sleep just six people). The rooms have a contemporary style with comfortable mattresses. There's even air conditioning to keep the temperature pleasant during the summer, or heating for those cooler winter months. Rooms also have their own television.
Private Rooms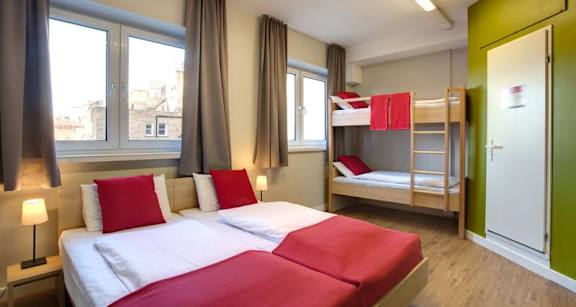 The are a wide range of private room options available including single rooms for guests traveling alone who want their own space. There are also doubles and twins, as well as rooms that sleep up to six people. These are great options for groups of friends or families that are traveling together. Rooms also have their own televisions.
Bathrooms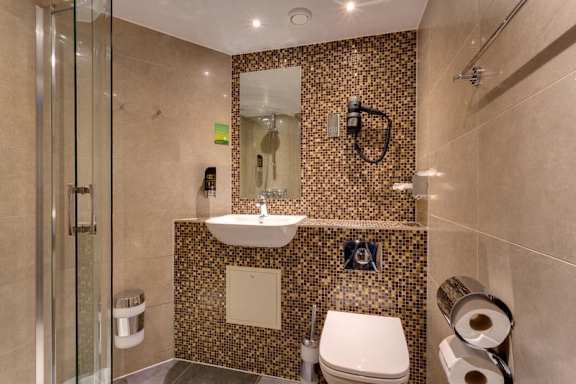 Most of the rooms have ensuite bathrooms and even the dorms include basic toiletries for guests. Whether you're staying in a dorm or a private room, this hostel feels more like a hotel with modern furnishings and clean rooms.
Restaurant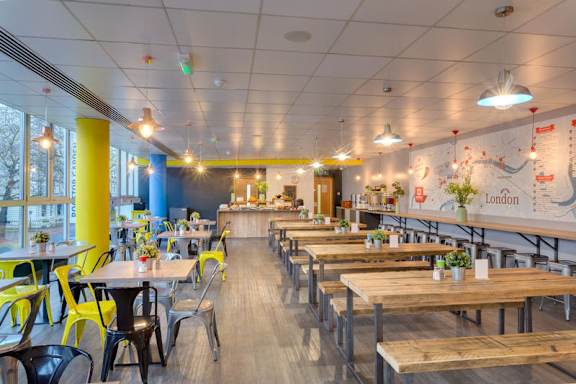 The hostel's cafe and bar is the perfect place to grab a cheap meal or enjoy a drink. It has a casual atmosphere with good food at affordable prices. This is also where the very filling buffet breakfast is served every morning. The price is very reasonable for wide selection of food that's available.
Common Areas
The common room is the perfect place to relax with a good book or connect with friends and family back home. This is where the Wi-Fi is the strongest.
Outdoor Space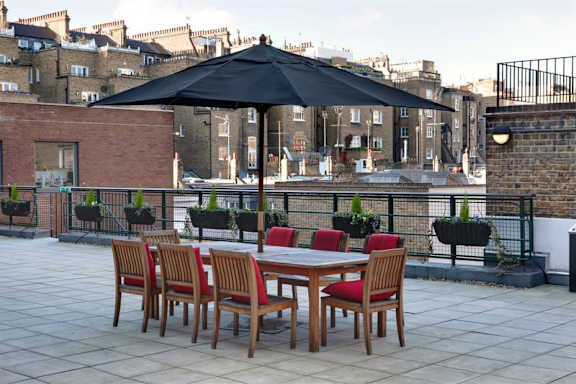 If the weather's nice, you can enjoy a meal or conversation on the outdoor terrace. There are tables and chairs as well as a little bit of shade.
The Location
South Kensington
What's Nearby?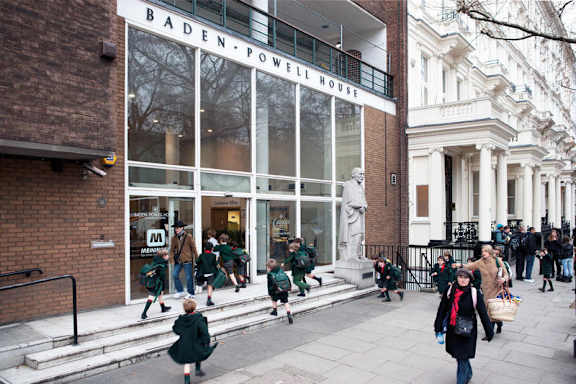 Located in the beautiful South Kensington neighborhood, this hostel is a cultural heart of London. It's close to the Natural History Museum as well as The Royal Albert Hall. Kensington Palace is easily accessible as well. Hyde Park is just under a mile away and the famous Harrods Department Store is also walking distance. The area has many great restaurants and shopping options.
Nearby Transportation
This area also has many great transportation connections. Gloucester Road and South Kensington Tube station are the closet underground stations. If you fly into Heathrow, you can take the Piccadilly line and be at Gloucester Road in about 40 minutes.
Amenities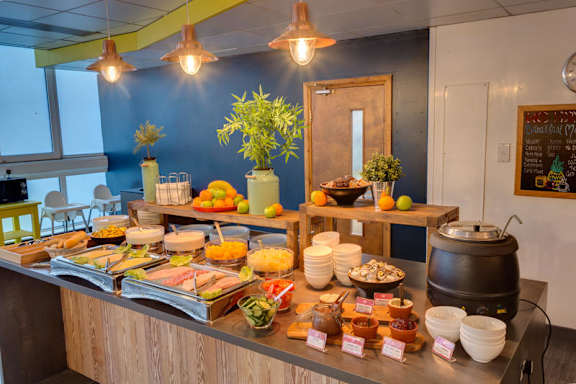 This is a large hostel and hotel so you can expect the typical amenities available in hotels. Laundry facilities are available, as well as vending machines, luggage storage, and all kinds of travel information. The building is very safe and secure with keycard access and 24-hour reception service.
Staff
The staff here are friendly and professional. They're very responsive if you have any questions or concerns so don't hesitate to address anything with them that may come up. They can also offer all kinds of travel information and suggestions.
Heads Up
This hostel is also a hotel, so it's not the place to stay if you're looking for a social atmosphere or a party hostel. Most rooms have ensuite bathrooms, which is convenient but can also be loud at night. There's also no shared kitchen available at the hostel.
MEININGER London Hyde Park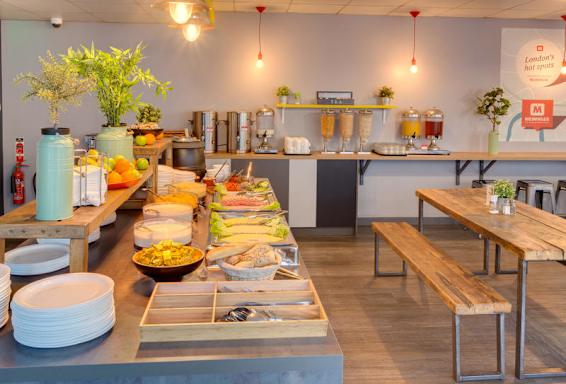 Do you have a favorite hostel that you would like to review? Let us know!