I loved staying here :) The staff was very kind and helpful, and I find the hostel to be a quiet place to relax after walking around London. It is cosy and well located. The area is lovely and very safe. I would absolutely come back, and I highly recommend it! - Anonymous
What sets them apart?
This hostel's excellent location, affordability, and quiet setting makes it a great option for budget travelers and students who want to be near everything but don't want the loud environment of many hostels in London.
Hostel Personality
Who's staying here?
This hostel offers a quiet atmosphere at an affordable price. It's proximity to the university makes it popular with students, but there are also families and groups of friends staying in the larger private rooms. The single private rooms are a great option for solo travelers who want to stay in a quiet setting without paying too much.
Pickwick Hall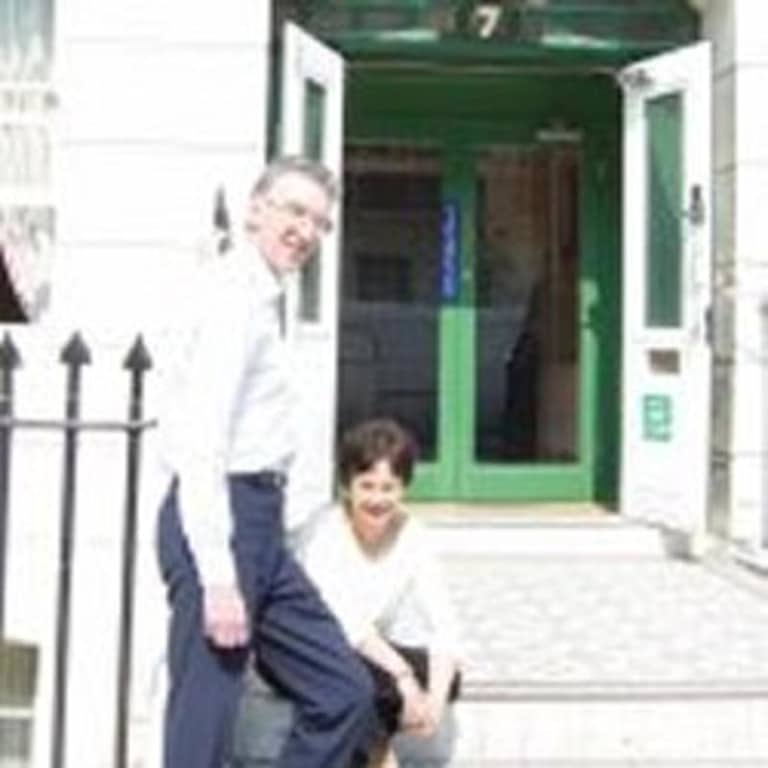 Pickwick Hall is located in a beautiful part of London that is walking distance to many great neighborhoods. What you can't walk to is easily accessible on the tube. The hostel offers a quiet and calm retreat with basic rooms at an affordable price. There are just 15 rooms in total and guests are very respectful of the sleeping hours of other guests. The hostel is close to the university so it is popular with students. Families and small groups appreciate the triple and quadruple private rooms, while the single private rooms are a unique option for solo travelers. The dorms are also comfortable and very reasonably priced.
This hostel is great if you're looking for a quiet setting, a kitchen to prepare meals, and a central location near everything.
The Facilities
Dorms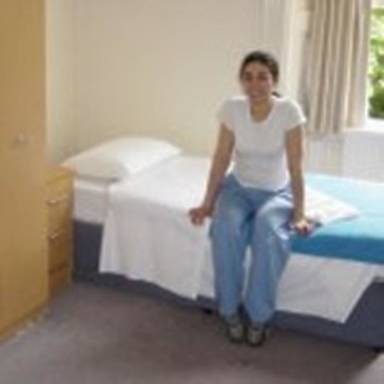 This hostel offers both three and four bed dorm rooms that are divided into either male only or female only rooms. There are also both rooms with shared bathrooms or private en-suite bathrooms available, depending on your budget and preference. Both bed linens and towels are included in the price of your room.
Private Rooms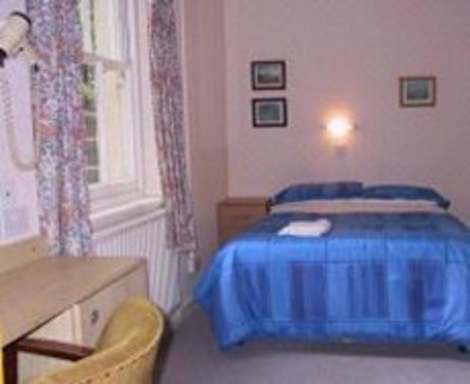 Guests really appreciate the wide range of private rooms available at this hostel. Single rooms are perfect for solo travelers who want their own space. Twin and double rooms are available for couples or friends. There are also three or four bed private rooms which are great for small groups or families. Rooms are available with either shared or en-suite bathrooms.
Bathrooms
The bathrooms are clean and basic but functional. You can choose between a shared bathroom or a private en-suite. The shared bathrooms are well maintained with a limited number of guests sharing each bathroom.
Common Areas
There's a cozy common area with sofas where guests can hang out. There's also a shared kitchen where you can cook your own meals if you're looking to save a little money.
The Location
Bloomsbury
What's Nearby?
Pickwick Hall is conveniently located right in the heart of central London. It's in the popular neighborhood of Bloomsbury, which has been the home of many famous Brits including Charles Dickens. The hostel is just a short three minute walk from the British Museum. It's also very close to the University of London. The hostel is about a ten minute walk from many popular neighborhoods including the West End, Covent Garden, Soho, and China Town.
Despite its central location, Pickwick Hall is on a quiet residential street in a beautiful Georgian townhome.
Nearby Transportation
While many things are easily accessible on foot, you will also appreciate the easy access this hostel offers to public transit. The hostel is less than a five minute walk to both the Holborn and Russell Square Underground stations. From there you can access almost any part of the city including Heathrow Airport on the Piccadilly Line.
Amenities
There are some very simple amenities available to guests here including luggage storage and security lockers. There's also a free breakfast that guests enjoy.
Staff
This is a smaller hostel with a friendly staff that are helpful and respectful of their guests. They can answer any travel related questions you might have, so whether you're looking for restaurant recommendations or transportation help, don't hesitate to ask.
Heads Up
This is a quiet hostel, so if you're looking to party and meet other guests, then this probably isn't your place. Many guests say the hostel is clean, but for some guests it doesn't quite meet their cleanliness standards and the facilities are a little older. In general, this hostel gets excellent reviews and guests enjoy staying here.
Pickwick Hall
Do you have a favorite hostel that you would like to review? Let us know!