Very good hostel, well located and very secured. We were in a private bedroom of 4 beds. Comfortable beds, each one with a light and sockets. - Anonymous
What sets them apart?
This hostel's location is great for exploring all that London has to offer. The rooms are comfortable and the people are friendly, so it makes a nice base to explore the city.
Who's staying here?
This hostel brings in a diverse crowd. Many travelers are visiting with a group of friends, but others are traveling alone or as a couple. Families sometimes stay in the private group rooms and you'll sometimes find larger groups or even business travelers here.
Insider Tip
Pack light because there's no elevator to the upper level rooms.
YHA London St Pauls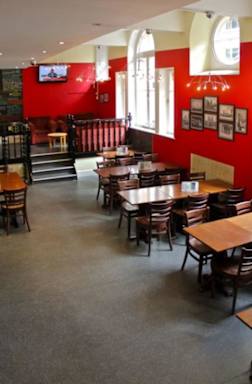 YHA London St. Paul's Hostel is in a great location right by the famous Cathedral. It's accessible to all parts of London and makes a great base for exploring the city. The rooms are basic but comfortable. Most rooms use shared bathrooms which are in the hallway.
There's a restaurant where you can grab a bite to eat in the evening before heading out. The staff are helpful and this hostel is a nice option for budget travelers to London.
The Facilities
Dorms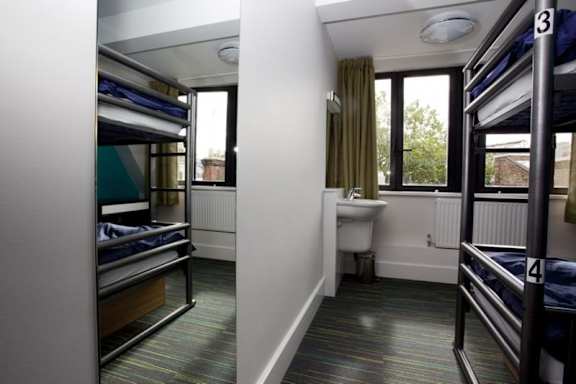 This hostel has dorms that sleep up to six people and are split by gender (female only and male only rooms). The rooms have basic bunk beds and use shared bathrooms. While the rooms are basic, the beds are comfortable and everything is kept clean.
Private Rooms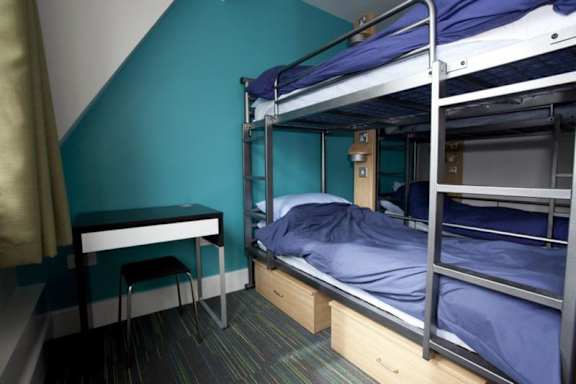 The hostel also has private rooms that are for two, three, or four people. It's a nice option for couples or groups of friends that are traveling together. Like the dorms, all of these rooms use shared bathrooms in the hallway and they also have bunk beds. The three person room has one bunk bed and a single bed.
Bathrooms
Most of the rooms use shared bathrooms in the hallway. They're cleaned regularly and in good condition.
Restaurant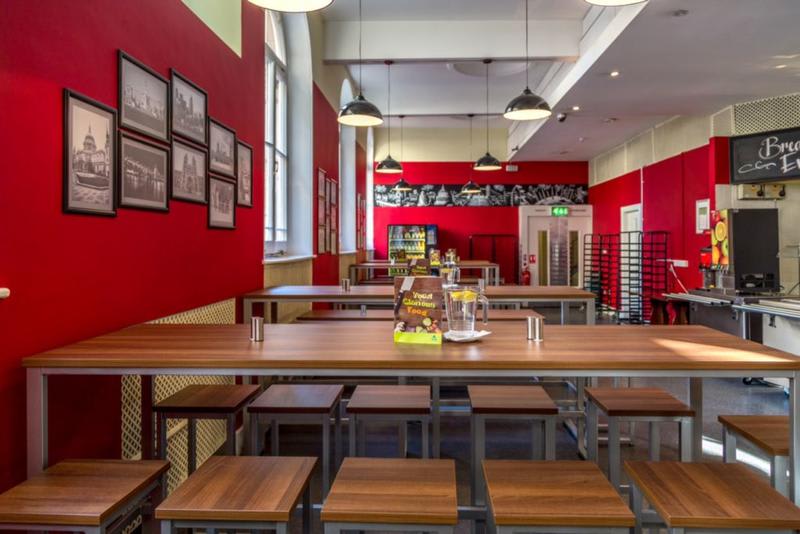 The hostel has an on-site, fully licensed restaurant that serves meals every evening. This is a nice option because there is no kitchen available at the hostel. It's a casual setting with some times and decent food.
Common Areas
In addition to the hostel's restaurant, there's also a library, a television lounge, and a games room where guests can hang out.
The Location
City of London
What's Nearby?
YHA London St. Pauls is centrally located near many popular sights in London. It's just across from St. Paul's Cathedral and is just a ten minute walk from Southbank, where you can take a leisurely stroll along the Thames River . The surrounding area makes a quiet retreat, but is easily accessible to transportation and everything you could want to see or do in London. Borough Market is less than a mile away and the London Eye and the Tower of London are about a mile away.
Nearby Transportation
It's easy to get anywhere in London with public transit. The St Paul's tube station, which is part of the Central Line, is just a five minute walk away. From there you can get to the West End for a show in just four stops.St Paul's Cathedral bus stop is right by the hostel as well.
Activities
The staff organize a number of activities for guests including free walking tours, pub crawls, organized trips to West End shows, meal nights, movie nights, and more.
Amenities
This hostel has the standard amenities available including Wi-Fi (can sometimes be spotty in the rooms), laundry, travel information and bookings, as well as security lockers. There's also bike rental and bike parking available.
Staff
The staff here are friendly and helpful. They'll chat with you a bit and offer all kinds of travel information. They also keep check in and check out running smoothly with few hassles.
Heads Up
The church bells of the cathedral ring throughout the night so bring earplugs. There's also no elevator in the hostel so plan accordingly.
YHA London St Pauls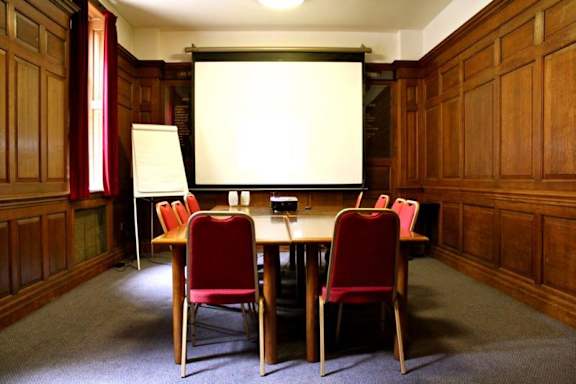 Do you have a favorite hostel that you would like to review? Let us know!