One of the best hostels I have ever been to. The place was super clean and well-kept and there were events every evening to bring people together. Not to mention the amazing food and beverage prices. Would recommend to anyone. - Anonymous
What sets them apart?
This hostel's unique location in a historic courthouse makes it an interesting option for budget travelers. There's a basement bar that guests enjoy and a variety of room options to choose from.
Hostel Personality
Who's staying here?
This is a basic hostel with a fun bar and a central location. There are larger, more affordable dorms that tend to draw in a younger crowd or travelers looking for the best price. The rooms are a bit cramped so plan to share tight quarters with your dorm mates.
Insider Tip
There's a full breakfast buffet every morning that's worth the price.
Clink78
Clink78 offers a nice base for exploring London. The hostel in housed in a former courthouse, and there's a lot of history left in the building. You can even stay in a former prison cell!
The hostel's basement, CLASHBar, is a popular place to hang out and often draws a crowd when there's a DJ and live music. The food and drinks are also surprisingly reasonably prices.
The hostel is conveniently located a just outside of the center of King's Cross. The area stays lively late into the night so don't forget earplugs!
The Facilities
Dorms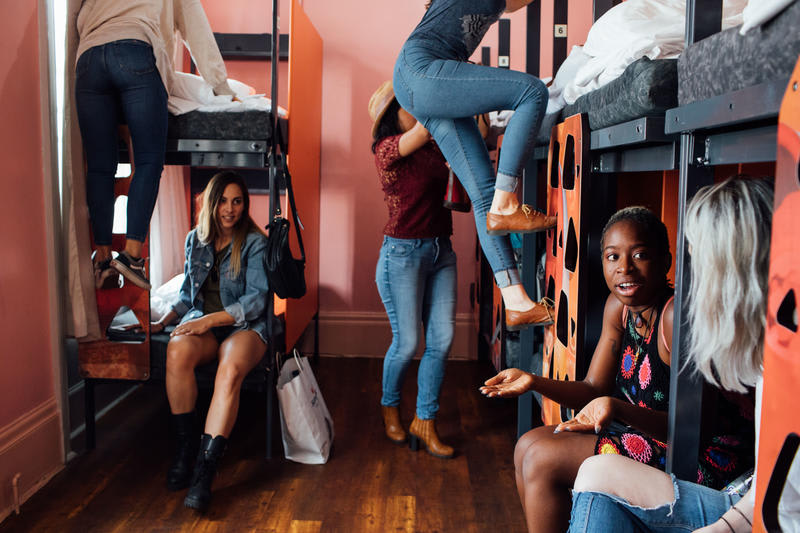 Guests can choose between mixed and single-sex dorms that sleep anywhere from 4 to 12 people. Many rooms have en-suite bathrooms while others use shared bathrooms. The rooms are very small with limited space for your belonging but the beds are comfortable and the rooms are generally clean.
Private Rooms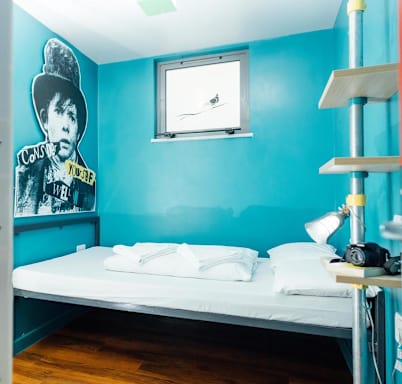 There are standard double and twin private rooms available for anybody that wants some space to themselves. This hostel also offers unique prison cell rooms. The rooms were once part of a prison system and now have bunk beds and a small space that you can call your own for a night or two. If you want to experience something different, these rooms are worth checking out.
Bathrooms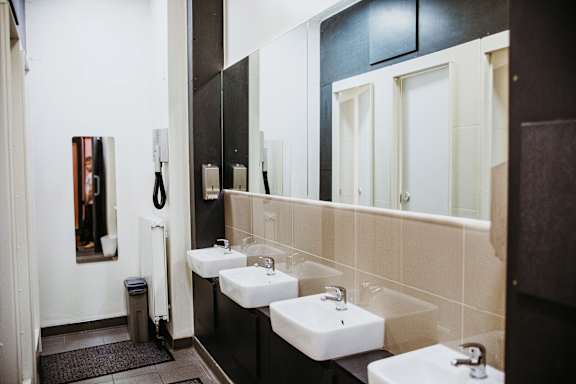 Rooms are available with either private or shared bathrooms. The bathrooms are shared by a lot of people and some guests feel they need to be cleaned more frequently. In general, the shared bathrooms in the hallway seem to be the cleanest.
Bar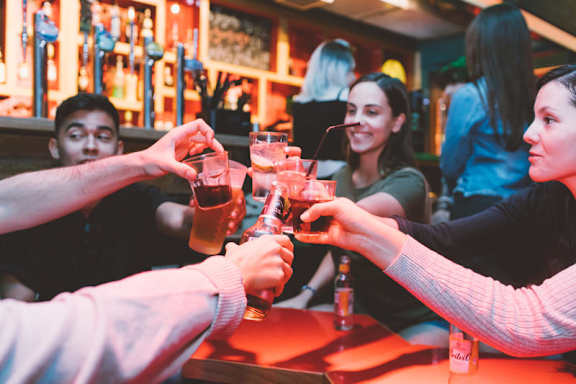 CLASHBar, the hostel's basement bar, is the place to go for fun and socializing. There are frequent party nights with a DJ and live music. The dancing and drinking lasts late into the night and it's the perfect place to have a good time and meet people. The prices for both food and drink are very reasonable as well. Food options are a bit limited, but there is pizza and mac and cheese. It's basic but filling.
Common Areas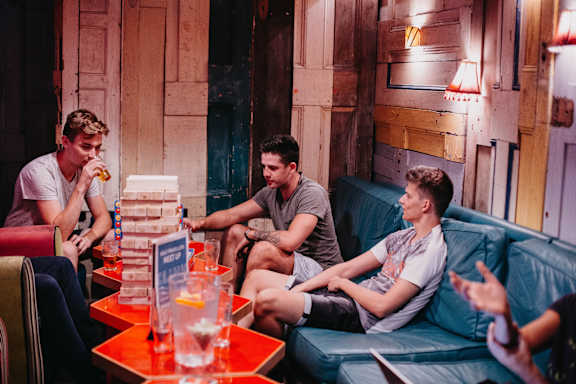 In addition to the bar, there's some common space where you can hang out with other guests. There's also a shared kitchen that you can use to prepare your own meals. This is a great option for budget travelers who want to save some money on eating out.
The Location
King's Cross
What's Nearby?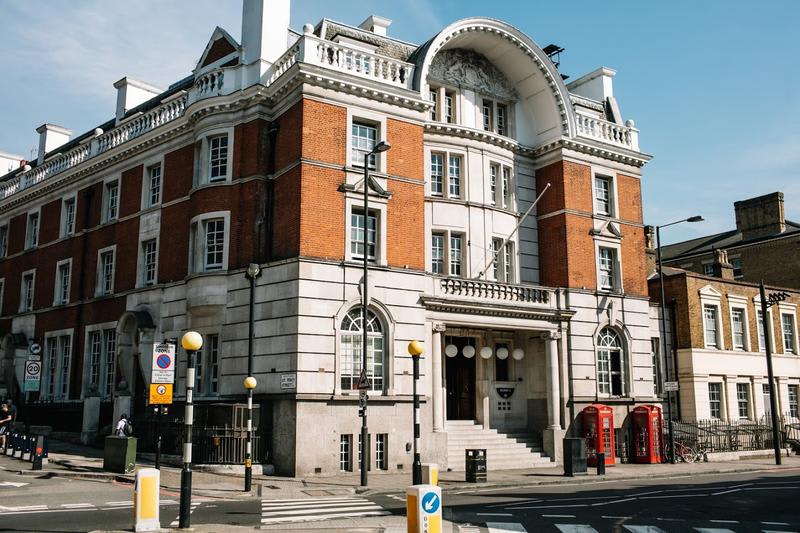 This hostel is in a convenient part of London just a 20 minute walk from the British Museum. In the area immediately around the hostel you'll find restaurants and bars and plenty of activities that you can enjoy. There are markets where you can grab food and shops that offer an eclectic mix of things.
Nearby Transportation
This hostel is convenient to all types of public transit. It's less than a 10 minute walk from King's Cross underground station and St. Pancras International Station is also very close by. You can hop on the subway and be at Camden Town in just one stop. Big Ben, Buckingham Palace, and other sights are also easily accessible by public transit.
Activities
This is a lively hostel with a number of activities that guests can enjoy. Most of the fun happens in the basement, CLASHBar, where their are often DJ nights with live music.
Amenities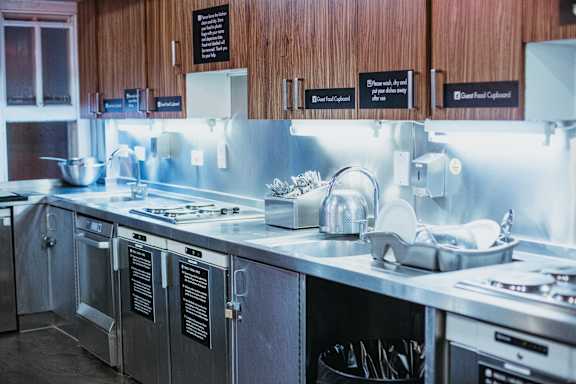 In addition to all of the amenities you'd expect (Wi-Fi access, security lockers, travel information, etc) there's a pool table, foosball table, a shared kitchen, and breakfast available for a small price. There's also an elevator that can help you haul all of your luggage up to your room.
Staff
The staff here keep things running smoothly and are generally responsive to any concerns you might have. The bar is a fun place to hang out and the staff there are friendly.
Heads Up
Many guests complain that this hostel could be cleaner. They also say the rooms are more cramped than they're comfortable with and it can get pretty noise at night so bring ear plugs.
Clink78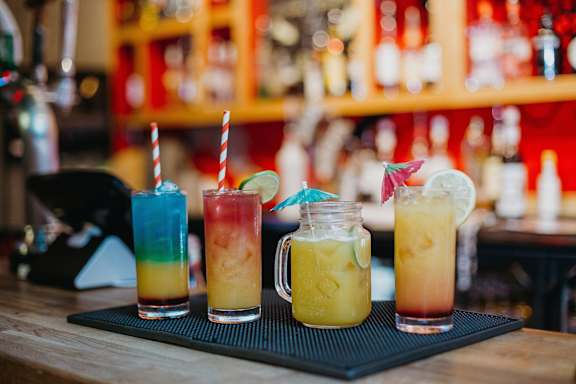 Do you have a favorite hostel that you would like to review? Let us know!